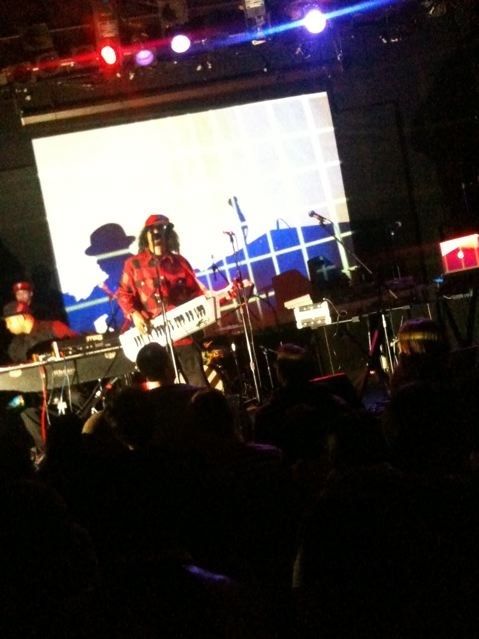 For all you '80s kids out there, don't fret: One man still knows how to rock a keytar, and I'm not talking about
Rick James
. Last night at the Bowery Ballroom, former G-funk bassist and synthy instrumental funk master
DâM-FunK
boogied down with the audience to his retro R&B-infused beats. The spirit of funk was alive and well. We caught up for a quick chit-chat with the man who has been deemed the "Ambassador of Boogie Funk" to talk about the show and feeling sexy.
How would you describe the crowd tonight?
Very intellectual and ready to party. They know the music. They know all the post genres. They know all the politics. They know we know, you know. We funkin' though. That's what we proved tonight.
Funk is sexual music. What's the sexiest thing about performing funk?
The way it makes you feel inside when you glide. You remember a certain age, riding in your parents' car, or your friend's car, when one of you got your first car at 16. Like when we first fell in love with somebody we cannot forgot. Those are the types of feelings we're trying to bring back with funk. All the positive things. Keep the funk in it.
What do you think the future of funk is?
I want to keep shit tight for all the funksters that came before me who let me do this, because now I can. All the respect to all the cats like Rick James, Steve Arrington, Sly Stone, Kevin McCord, Steve Washington, Leone Sylvers, Carol Macintosh, and my man Prince who is still doing his thing. This is for the legacy who got what funk deserved. This is what we doing y'all. DâM-FunK, love y'all. Stay up.