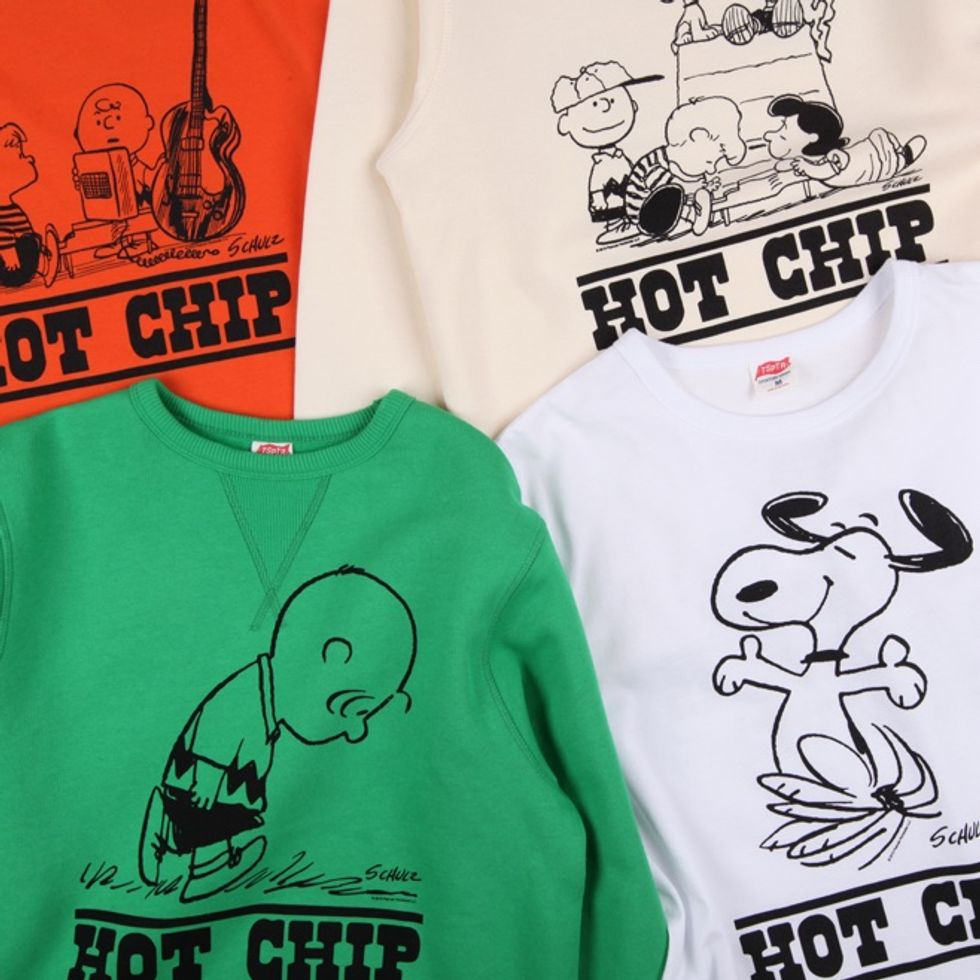 There are just some things we never get over (and over and over and...) -- especially in combination.
After all, who wouldn't love a partnership between perennial nu-disco favorites Hot Chip and Charles Schulz's beloved Peanuts family? Well, praise Hot Chip frontman/Peanuts sweater enthusiast Alexis Taylor who obtained the rights from Schulz's estate and made it an actual reality.
Emblazoned with images of Charlie, Snoopy, et al. in combination with beloved lyrics like "Why Make Sense When The World Around Refuses?" and "To Live Is To Dance, To Dance Is to Live!," there are now four limited-edition items available on the band's
merch site
, which are actually inspired by Taylor's own collection of 1960s
Peanuts
sweaters.
Damn, looks like 
Morrissey
 missed his chance.