There has been a new development in the ongoing divorce saga between actress Amber Heard and actor/haunted Aerosmith microphone stand, Johnny Depp. TMZ has obtained a frightening home video shot by Heard that depicts Depp in an early morning drunken rage, breaking glasses and smashing up their kitchen.
The clip begins with Depp struggling with a trash bag and yelling "Motherfucker!" while repeatedly kicking a cabinet door... and it doesn't really get better from there.

As Johnny angrily paces around the kitchen, slamming doors, Amber asks him, "What happened?"
He doesn't answer, and she continues, "You know, nothing happened this morning."
Johnny, breaking things, says, "You mean to you? Nothing happened to you this morning."
Amber continues, trying to calm him down. "You're right. I just woke up, and you were so sweet and nice. We were not even fighting this morning, all I did was say 'sorry.'"
Johnny, slurring and smashing a glass replies, "Did something happen to you this morning? I don't think so."
Amber covertly turns the camera towards Depp, saying, "I know, that's the thing."
Depp then mutters, "You want to see crazy? I'll show you crazy," as he empties a bottle of red wine into an enormous crystal goblet (literally).
Amber picks up the wine empty bottle and asks, "Have you drunk this whole thing this morning?"
He then notices that she's filming, snatches her phone, and after a few additional crashes the clip comes to an end.
The video was allegedly shot several months before the May 21st incident that precipitated their divorce, when Amber claimed that Johnny terrorized and beat her. Of course, TMZ contacted camp Johnny Depp (a Dothraki tent made entirely of cigarette-burnt scarves filled with "rare guitars") and they insist that the entire video was a setup. They say that the clip was "heavily edited" and that there were portions of the tape where Amber can be seen "smiling and egging him on."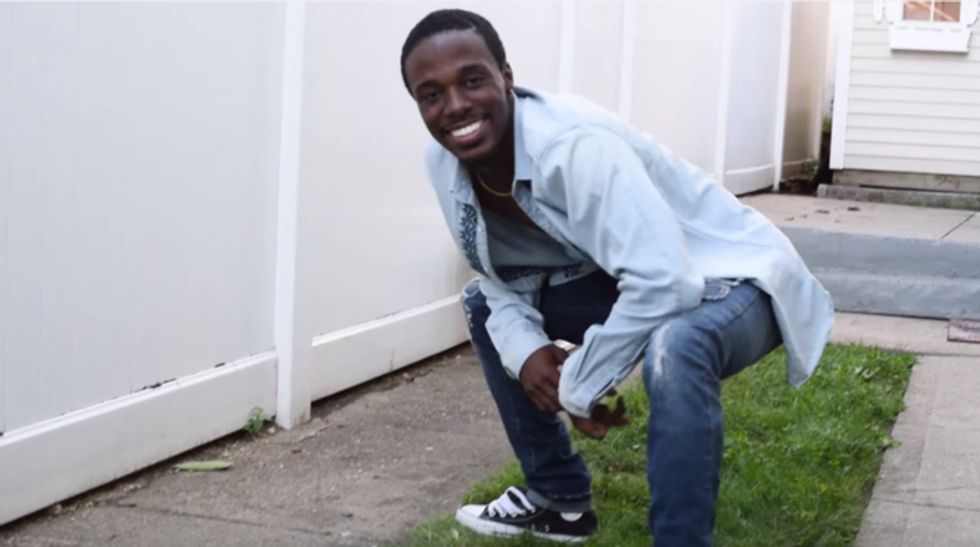 Sure dudes.
For her part, Amber issued a statement denying leaking the video, adding that she "underestimated the toll" of their divorce drama, and is eager to reach a settlement. She is scheduled to give her deposition on her divorce/domestic abuse case against Depp today.
If you feel compelled, you can watch the video below...
Splash image: John Salangsang/BFA