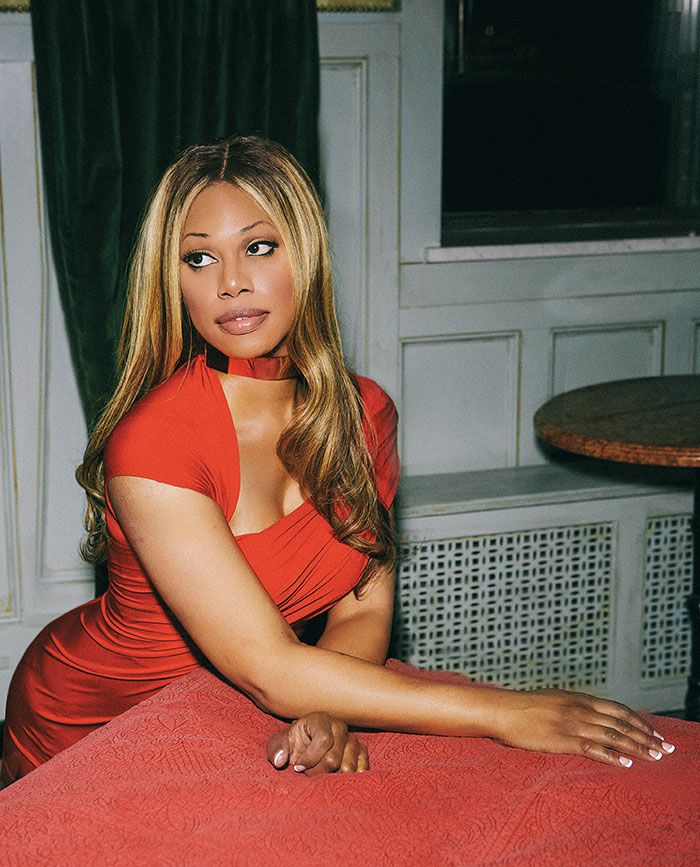 Laverne wears a dress by Donna Karan from Albright Fashion Library and choker by Uncommon Matters. 
Where you've seen her: 
The Netflix breakout Orange is the New Black and the reality shows TRANSform Me and I Want to Work for Diddy.
Why she made the list: 
On her controversial Katie Couric appearance... 
"There are folks who have been demonizing Katie, but we taped that segment in advance, so she chose to leave everything that she left in. I think that was a courageous thing. I'm a huge fan of hers and I continue to be."
On Jodie Foster directing her showcase Orange episode...
"She was adamant that it was more powerful if we felt that the character [Sophia] was on the verge of tears -- that it was more tangible to the audience than actually crying. She was like, 'OK, don't cry, don't cry!' I'm like [voice cracking], 'OK, this is hard!'"
Hair by Dina Calabro at Wilhelmina Artists using Kérastase / Makeup by Natasha Smee at The Wall Group using Nars / Photographer's Assistant: Dean Dodos / Stylist's Assistant: Hailey Rozenberg / Fashion Coordinator: Kelly Govekar / Fashion Interns: Samantha Lewis, Katy Miller, Gabrielle Obusek and Olivia Valdez / shot At the Jane Hotel and Lafayette House.
SEE MORE OF OUR 2014 BEAUTIFUL PEOPLE