On November 6, the night before the global release of H&M x Giambattista Valli, the Swedish fast-fashion giant held a pre-launch event at its New York City flagship in partnership with Create & Cultivate, with flocks of shoppers forming winding lines outside the store eager to score a piece (or more) from the collection. The next day, people reportedly camped out all night for the official launch at an H&M in London, with some waiting in line as early as midnight.
It was the culmination of a months-long waiting game that began in May, when H&M first announced the collaboration and released an early selection of looks, the most memorable of which was a hot pink tulle minidress that Kendall Jenner debuted in Cannes. (Jenner sported a blush pink version at the brand's fashion show in Rome in October.) And, unsurprisingly, the collection sold out online almost entirely hours after launch, with the exception of a few pieces like T-shirts and small accessories.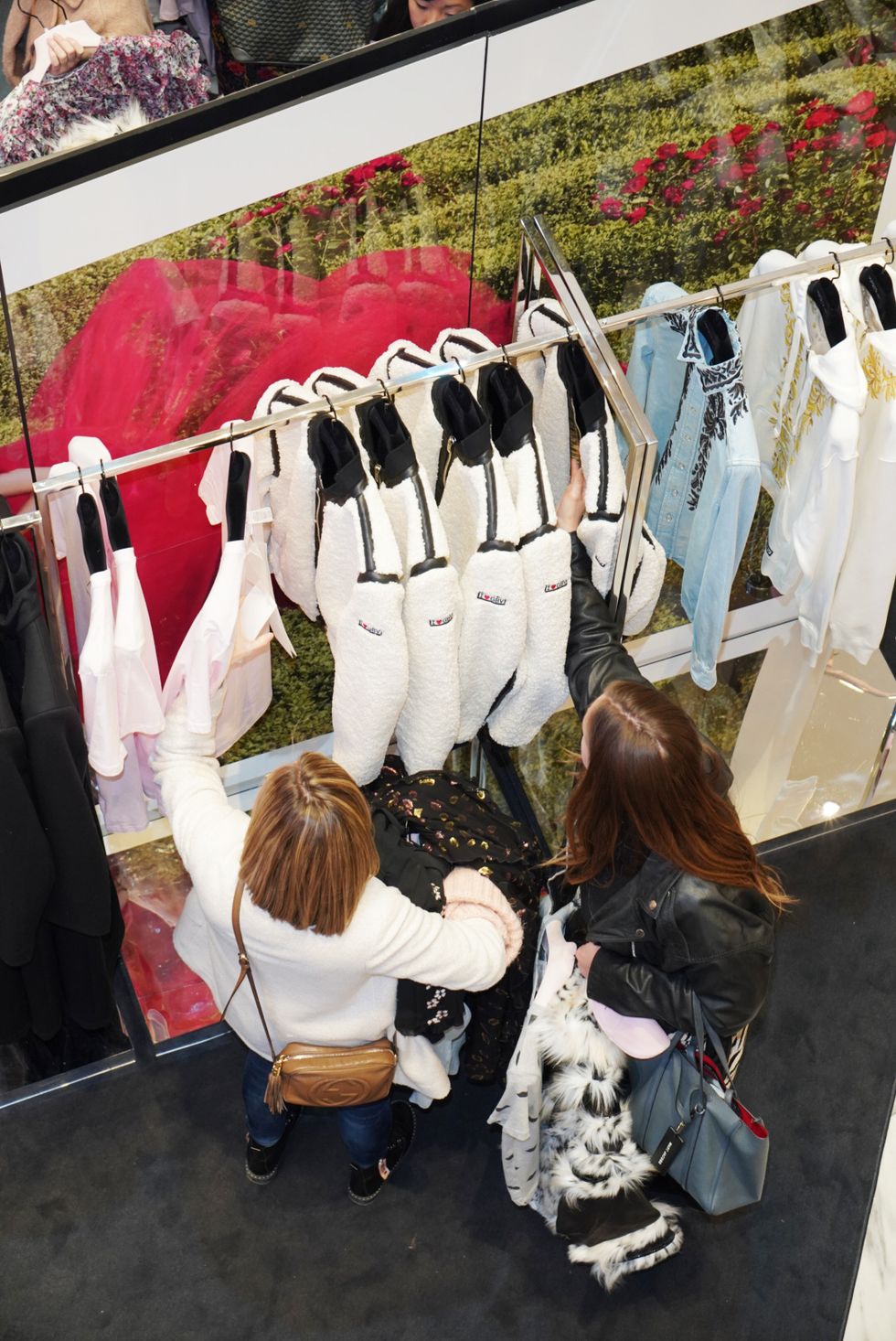 Most of the items that are no longer in stock on H&M's site are the big statement pieces like the red high-low dress for women and the embroidered tailcoat for men. But resale sites like eBay, Poshmark, and Tradesy are already selling these pieces and more, including the aforementioned hot pink dress for $699 (originally $399) and a red off-the-shoulder dress for $400 (originally $199).
Resellers marking up limited-edition collections are nothing new. But Giambattista Valli's name recognition hardly carries the same weight as some of H&M's past collaborators like, say, Versace or Balmain. It's a testament, then, to the retailer's skill in generating hype and its track record of making its designer collections an annual phenomenon, as well as the democratization of high fashion in general in the past decade.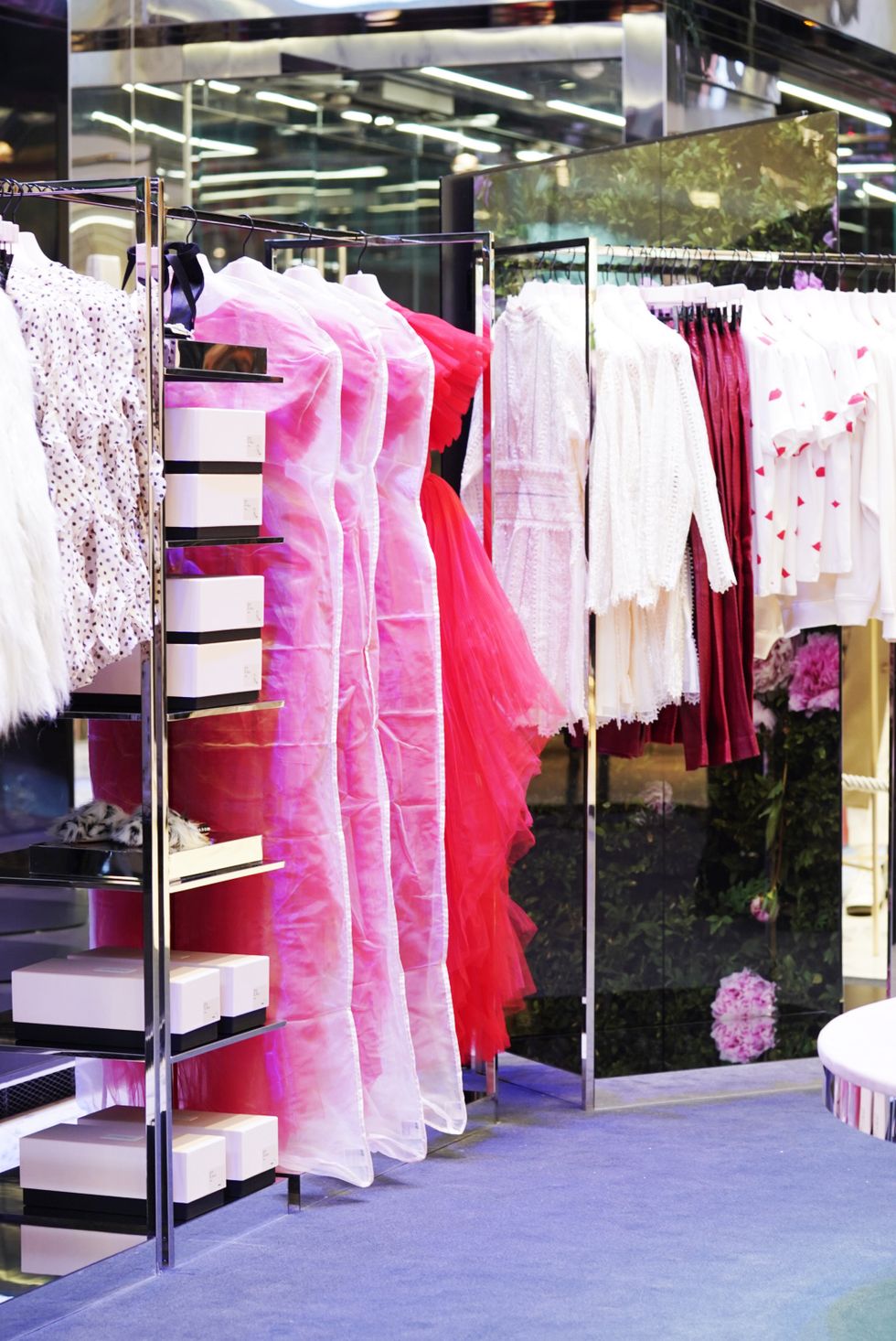 In fact, the resale value of designer collaborations with H&M is on average 232% higher than collections associated with celebrities (such as past campaign stars Beyoncé and David Beckham), according to data gathered from social commerce marketplace Poshmark. The platform also found that that H&M inventory resells for $11 on average, while designer collaborations have sold for up to $650.
To prevent shoppers from buying clothes to immediately resell at a profit, H&M restricted purchases of its GBV collection to one item per style. But the appetite for secondhand clothes, particularly from hyped up collaborations, doesn't appear to be slowing down anytime soon despite some retailer's efforts. "We are fundamentally positive about a secondhand market," Ann-Sofie Johansson, creative advisor of H&M, told Reuters recently. "It's just when someone makes a business out of it that we don't like it."
Photos courtesy of Create & Cultivate
Sign Up For The Morning PAPER