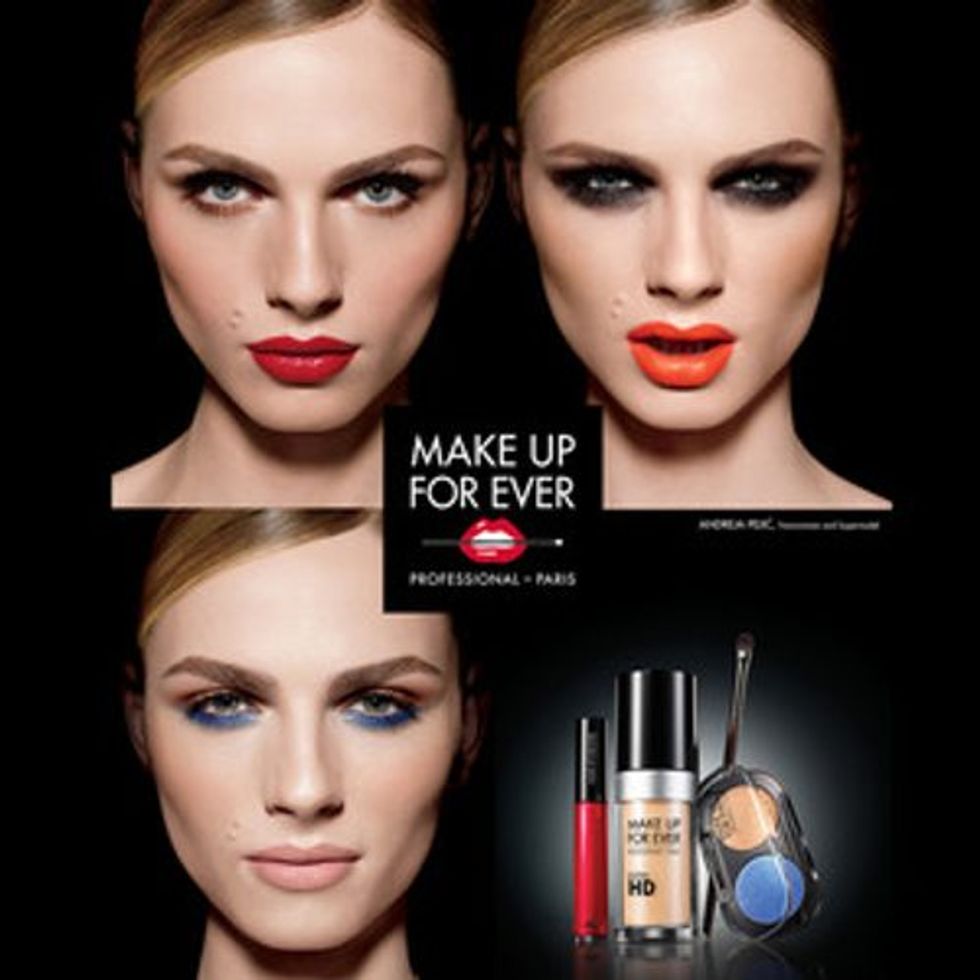 With her starring role in Make Up For Ever's social brand campaign "Be Bold. Be Unexpected. Be You,"
Andreja Pejic
has just made history as the first transgender face to model for a major cosmetics brand. Along with Asian-American actress Jamie Chung, Pejic shot a breathtaking video that has her in a series of striking looks in a video posted by the brand's Instagram.
"Being bold is about freedom," she said in a statement. "It's hard for anyone to grow up and not be afraid of what others think. Makeup helps me express myself, and I've used it in varying ways throughout my life. I have strived to live life on my own terms, to never have to hide and to never have to feel shame about who I am. I can be proud of that, and I'm equally proud to share that message through this campaign."
Watch the teaser below.