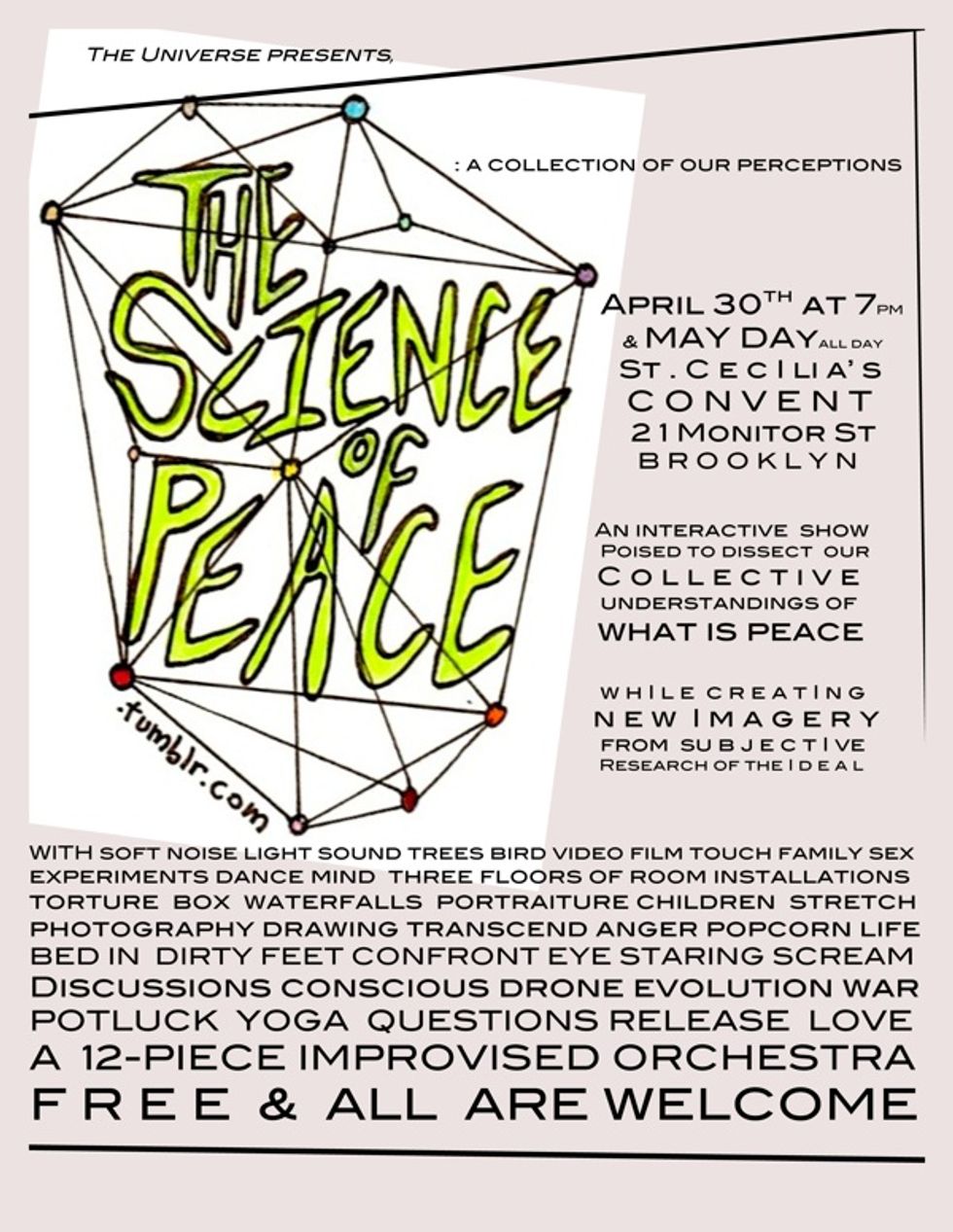 A great initiative for the most essential of global issues, "
The Science of Peace
" project has given young Brooklyn artists a chance to explain what peace means (and doesn't mean) to them. The first part of the event--which takes place next Saturday--will be held in a three-floor, 20-room abandoned convent, giving each artist a space to present their works, which range from sculptures to a 12-piece orchestra to film screenings to a heavy metal dungeon (no, we don't know what that is either... but we wanna see!). Next Sunday's schedule will feature a panel of speakers repping organizations like Veteran's for Peace, The Natural History Museum, and the Food Justice Movement. A communal potluck will follow, with a group meditation concluding the fantastic (and necessary) event.