We are obsessed with everything about this extremely charming and funny letter that Hillary Clinton sent to Jason Segel, politely declining his jokey request that she appear on screen with him -- Segal often jokes that Hillary Clinton is the "mother" on How I Met Your Mother.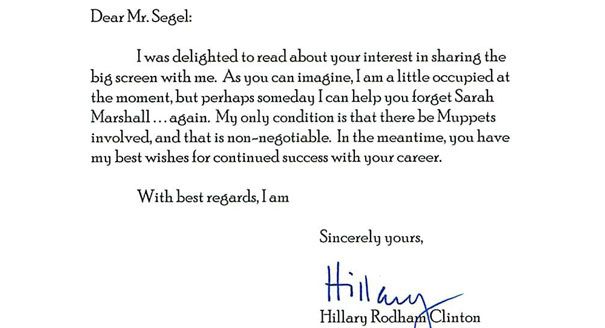 P.S. I hope if you and Michelle Williams get
engaged
it won't be for
five years
!
P.P.S. We didn't come up with that "P.S."
Pop Culture Brain
did!