While doing some preliminary campaigning ahead of tomorrow's Nevada Democratic Caucus, presidential hopeful Hillary Clinton made time to stop in Las Vegas meet with one of the world's leading spiritual heads, Britney Jean Spears.
The pop queen, who's in the midst of her unfathomably successful Piece of Me residency at Planet Hollywood....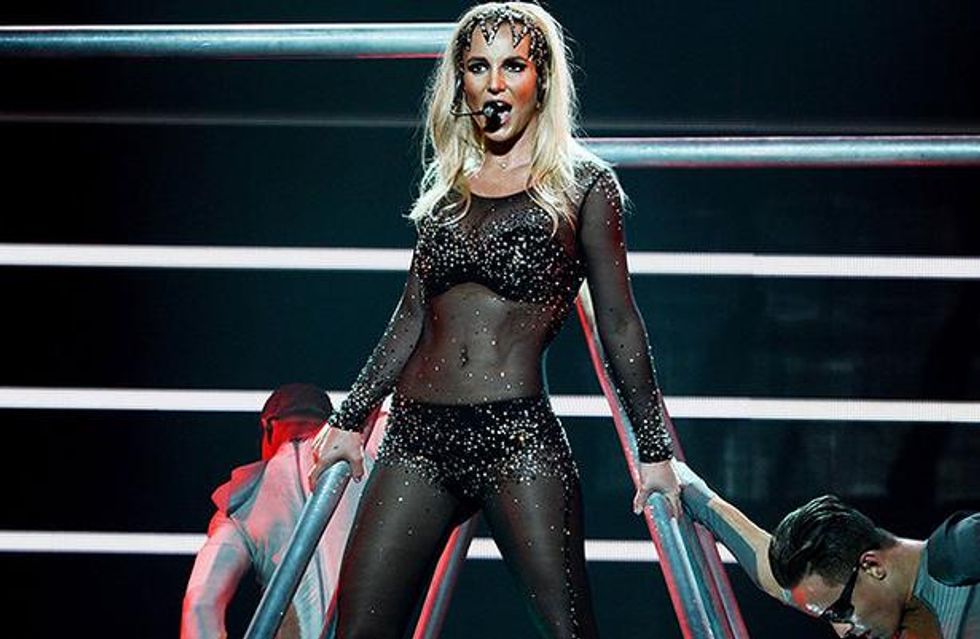 ...took to social media to share snaps of the divine interaction...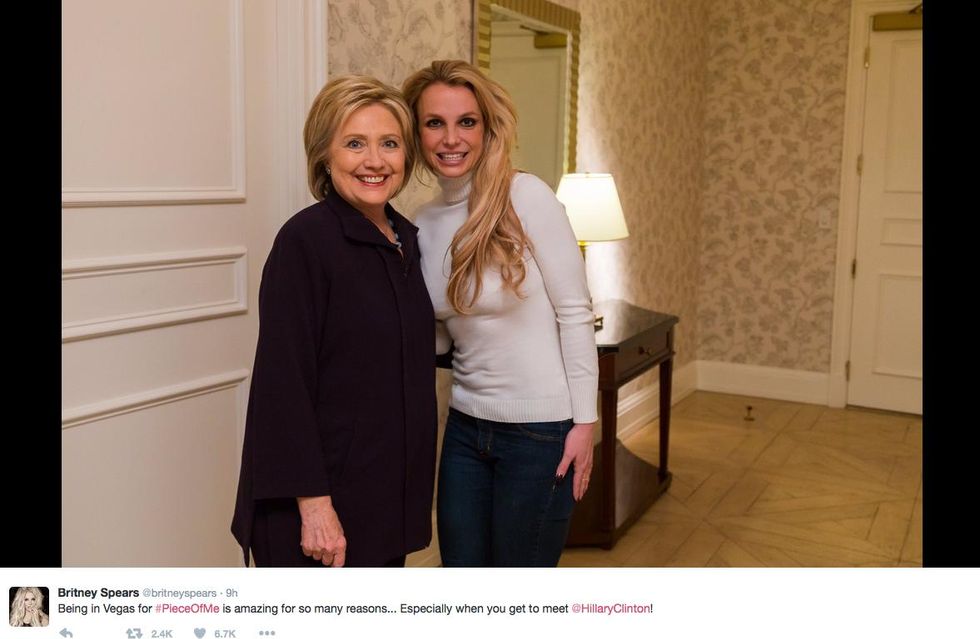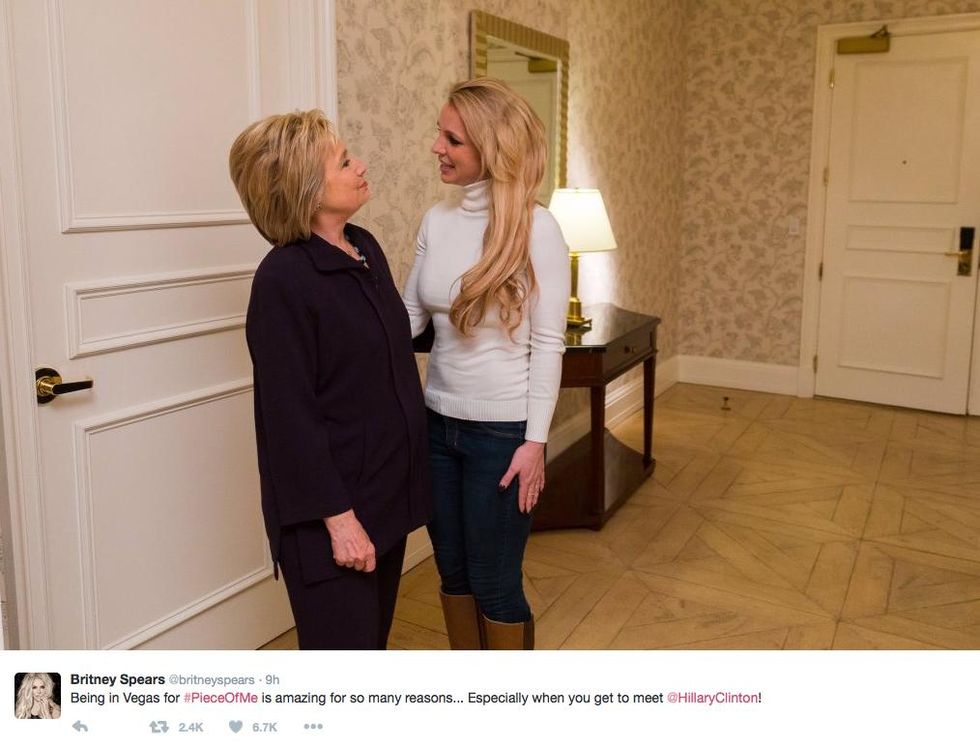 Billy C also tagged along, looking extra Bubba in jeans and a plaid shirt, making this meeting even more bizarrely perfect.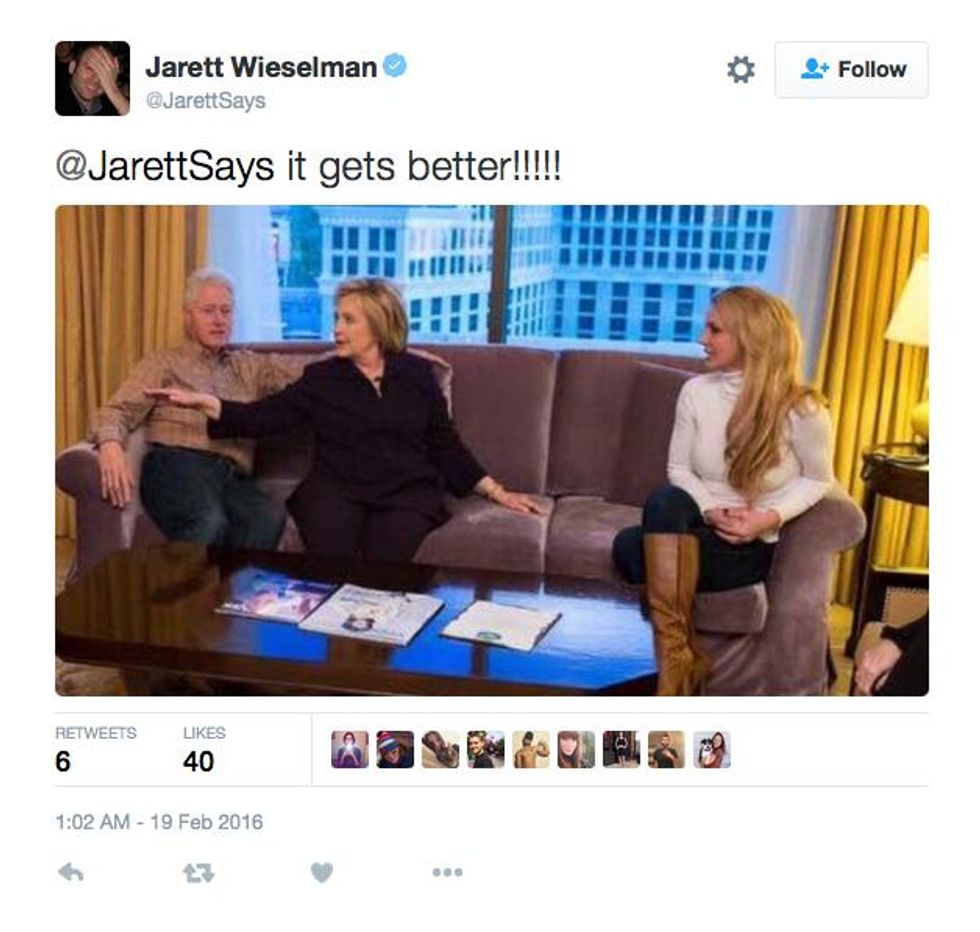 To be a fly on that god damn wall.
"She was nice!" I imagine Bill said later, as he and Hillary rode back to their hotel in an Escalade.
Hillary, checking her email, paused and slowly looked up at him, staring blankly, then looked back down at her phone.