Hillcrest Brewing Company has put a twist on the meaning of "safe space" — and they're serving it on tap. Open in San Diego since May 2012, the brewery is proud to be a business where anyone can amble in and feel welcome.
Lukas Volk, marketing director of MO's Universe family restaurants, says the brewery, which is one of four businesses in the Mo's family, aims to make beer accessible to a sometimes hops-shy LGBTQ community.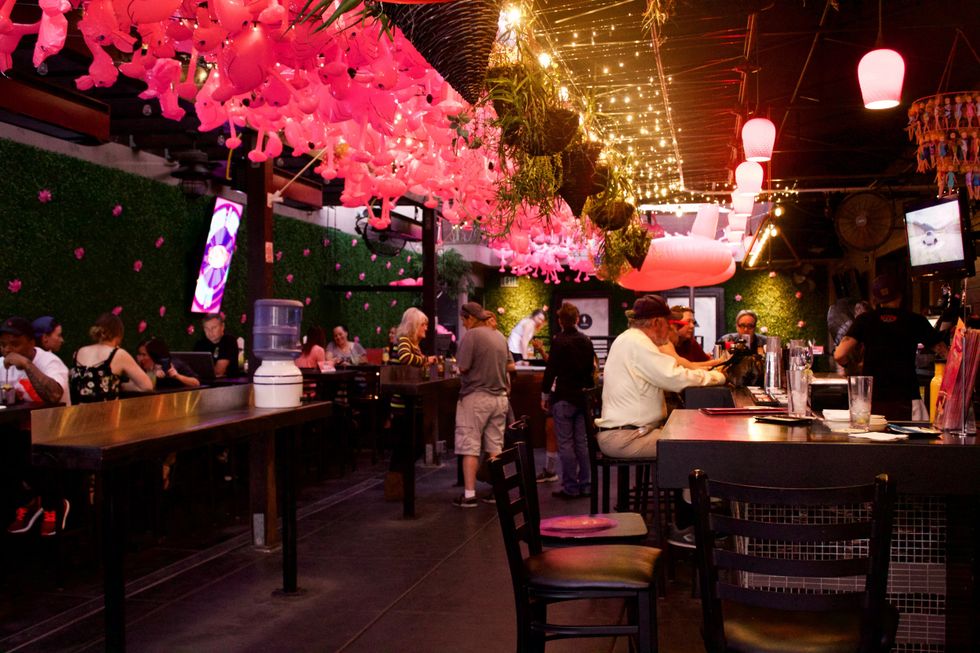 "It's an important factor in breaking stereotypes," he says. "We're a colorful bunch, but we also have a passion for quality brews. There are many LGBTQ community members, such as myself, who were intimidated by beer, not to mention craft beer. We like to think that we've helped the LGBTQ community tap into the craft beer world and all the wonderful styles it has to offer."
Volk says he's marketed the brewery to follow the models of other queer watering holes, such as the Europe-based Queer Beer and Purple Hand & Salamandra Beers in Mexico, and Gay Pride Beer at Jigger Hill Brewery in Vermont.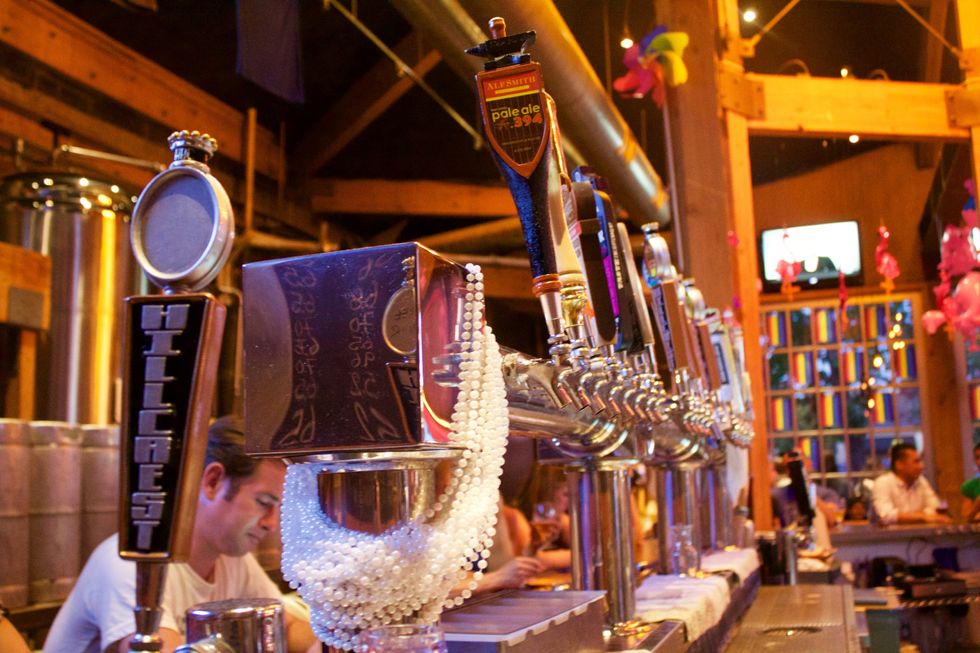 The brewery, with more than 20 beers on tap at a time and advertised as the first "out and proud" brewery in the world, also features wood-fire oven pizzas. Let's face it — a good beer lover doesn't discriminate against a decent pie. Volk certainly doesn't.

"Our key to success is providing a safe place for people of all flavors of life to have fun and be carefree while enjoying a cold brew and pizza."
Splash photo courtesy of Hillcrest Brewing Company. All other photos by Torrey Bailey.