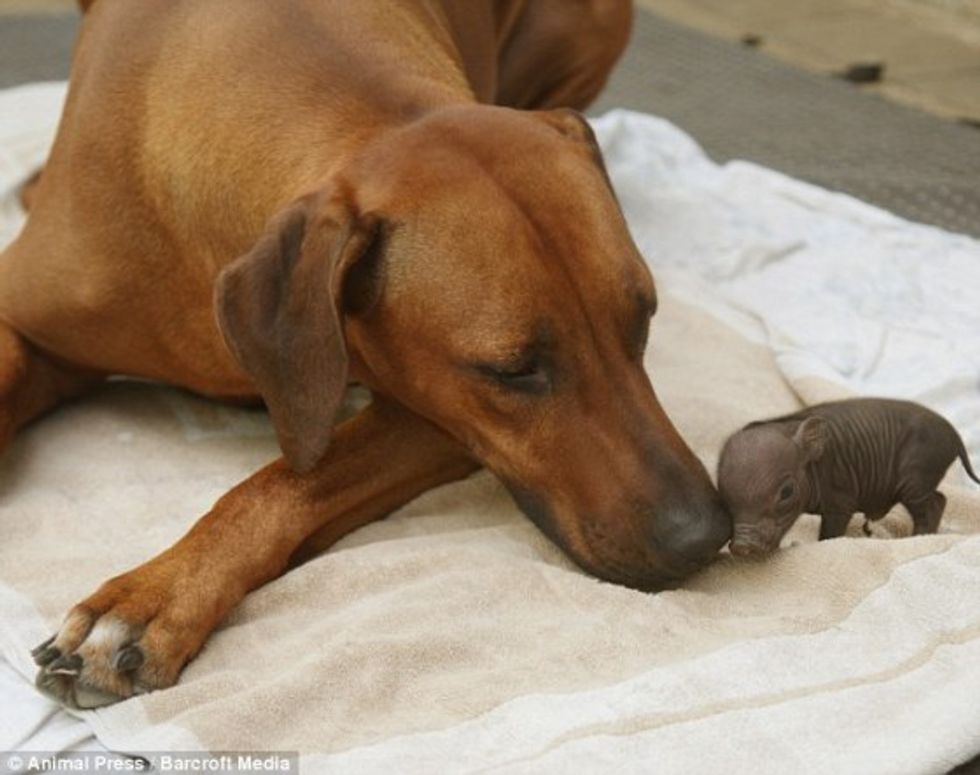 The PAPERMAG blogs are undergoing some run-of-the-mill server maintenance. Check back in on Thursday afternoon and we'll be back in business!
In the meantime, please enjoy this photo of a dog and a piglet. Or, while you're here, check out David Hershkovits's 
interview
with Shaun White, who stopped by the office the other day.