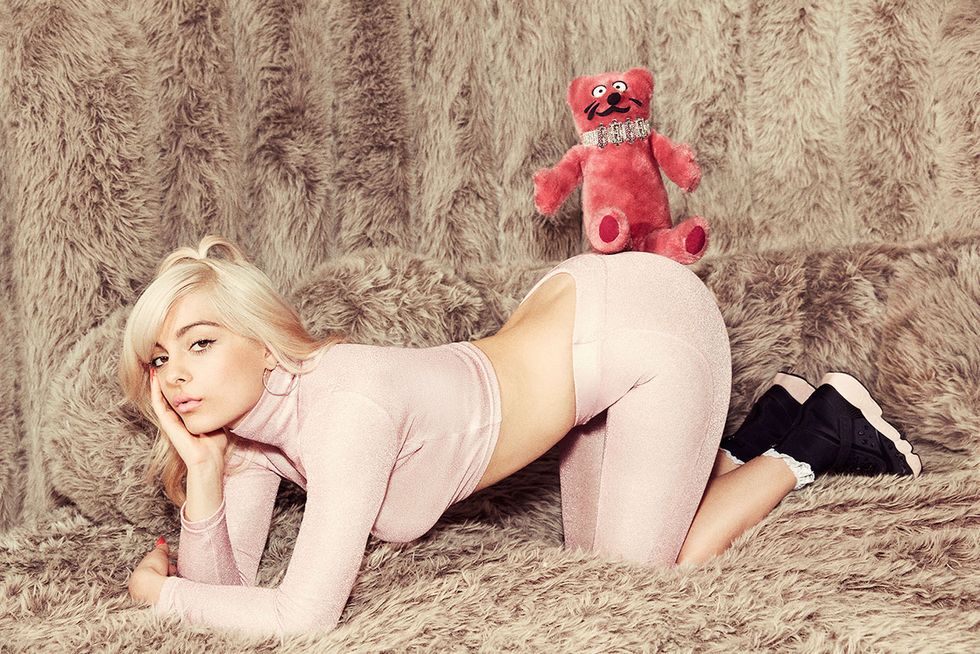 Leggings and turtleneck by VFiles, sneakers by Dior, socks by Topshop
With a debut album on the way, the songwriter behind hits for Eminem and David Guetta gets her turn in the spotlight.

Even if you don't know the name Bebe Rexha yet, you sure as hell know her hooks. The 26-year-old Brooklyn-born, Staten Island–raised singer/songwriter has penned hits for everyone from Eminem ("The Monster") to David Guetta ("Hey Mama") and helped usher in a new era of emotive pop music in the process. Rexha, whose as-yet-untitled debut full-length album comes out this year, was also previously the vocalist for Pete Wentz's short-lived alt-electro band, Black Cards, which she joined after a chance encounter with Wentz in a recording studio.

But whether pop or alt-electro, both are a far cry from Rexha's roots, which are firmly based in classic New York hip-hop. As an aspiring songwriter, Rexha got her start writing for New York City hip-hop producers, an experience she credits with the development of a sound that blatantly eschews the typical "pop-pop-pop song" format, as she puts it. "It's not really cool, you know?" she laughs over the phone about those bubblegum songs. "[New York producers] like more raw stuff...and then I found a way to make it my own."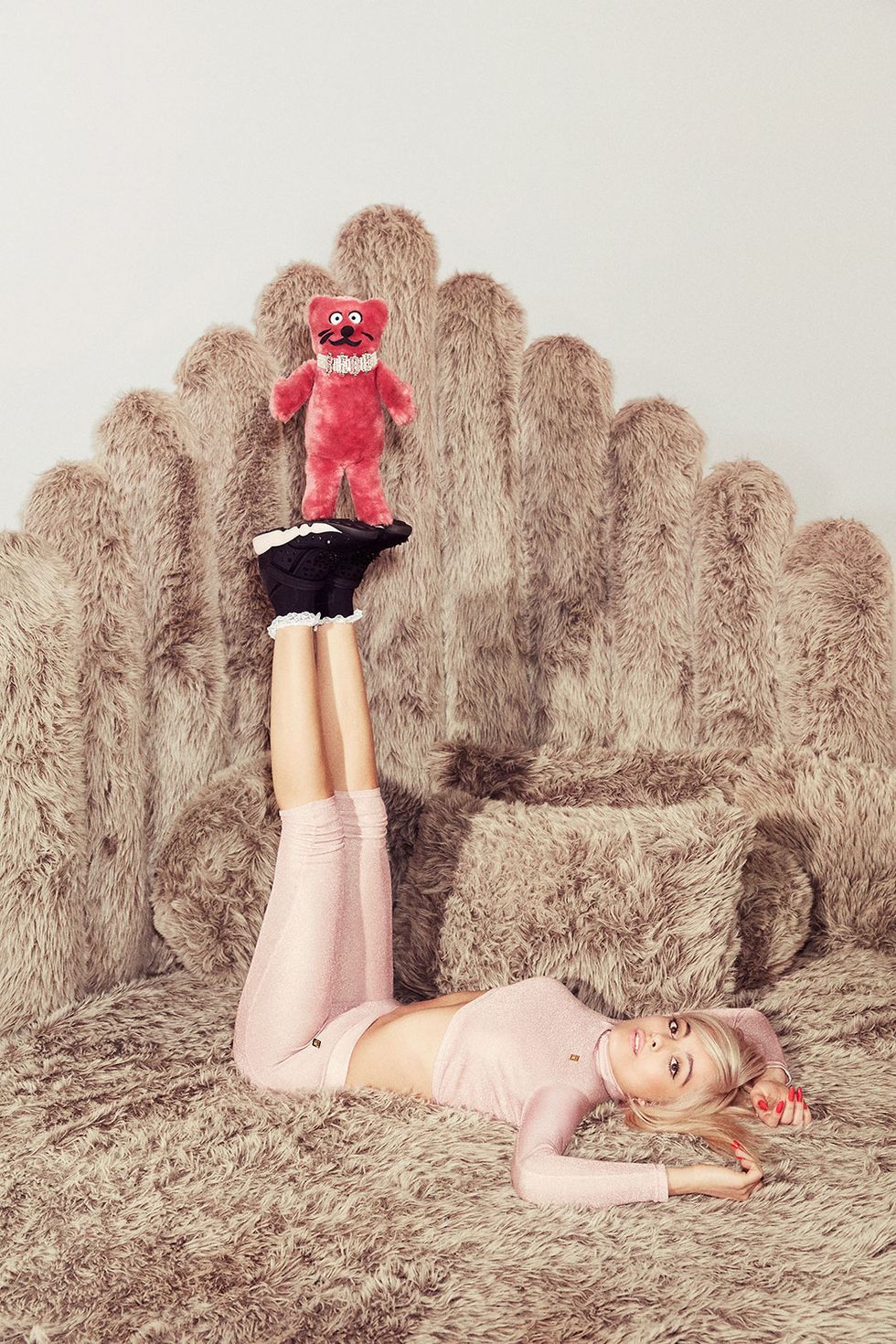 As a first-generation American, Rexha also cites her Albanian roots as a key musical inspiration, as she'd listen to the very drum-based, "gypsy-esque" sounds of traditional Albanian folk music whenever she was at home. But despite growing up around music, she says her parents were initially averse to her pursuing a career in the industry. "[My dad especially] was worried I would get lost or caught up in drugs," she says. "He would think the worst." She continues, "I would never sneak going on dates, or sleepovers, or prom, but I would sneak to the studio, because I wasn't allowed to do that."

Looks like her dad's fears may be put to rest, as Rexha will be embarking on an arena tour with an unnamed headliner (because of confidentiality agreements, she couldn't reveal who). Recalling her parents' earlier concerns, she says, "I think it's just fear of the unknown. But you can't let them slow you down."
Styling by Simon Rasmussen
Stylist assistant: Louise Borchers