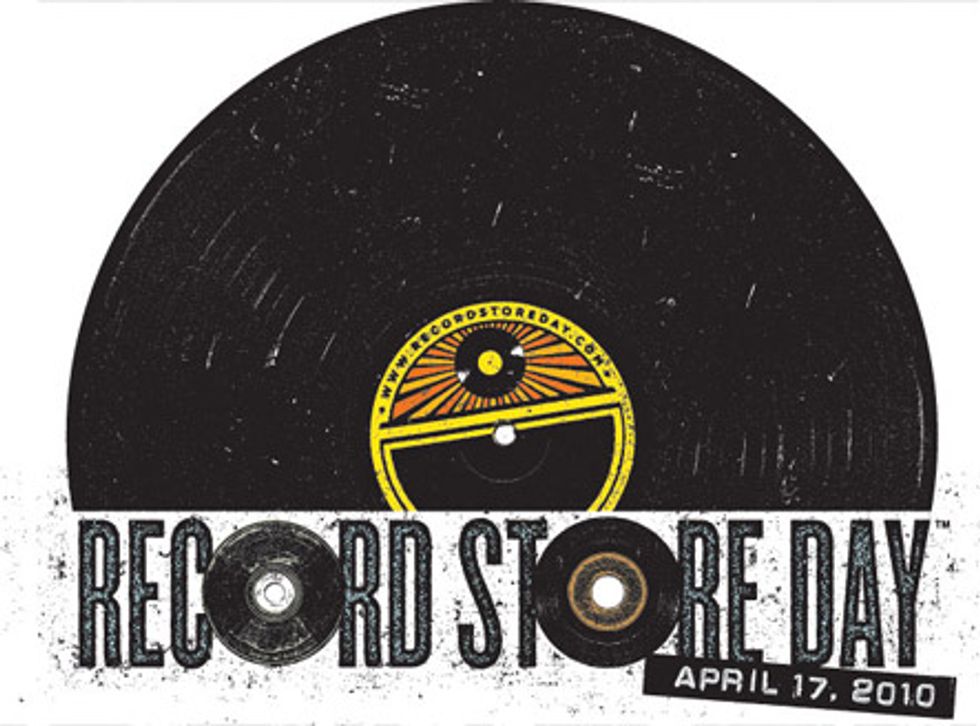 Don't forget that, Saturday, April 17, is worldwide
Record Store Day
. To celebrate,
NME and Record Collector
magazine tally the 20 most valuable records of all time. Number one is the super-rare, only known copy of "That'll Be the Day" by
The Quarrymen
, a group that included
John Lennon
,
Paul McCartney
and
George Harrison
. Estimated value: $150,000. Hundreds of artists are releasing limited-edition recordings tomorrow including
Yeasayer'
s 12" vinyl version of
O.N.E.
,
Surfer Blood
and
Holiday Shores
split-vinyl 7 single",
Phoenix
's "Fences" 12" pink vinyl and
the Beastie Boys
are releasing a secret 12' vinyl track with only 1,000 copies available.  There is a complete list of tomorrow's releases
here
.  And, you never know, that Beasties' track could be worth $150,000 some day.