It's the one night a year where the biggest names in show business try really hard and still fail to contend with Lady Gaga. Some win, some fail and some just aren't worth mentioning. Let's take a look what this year's crop had to offer.
Jessie J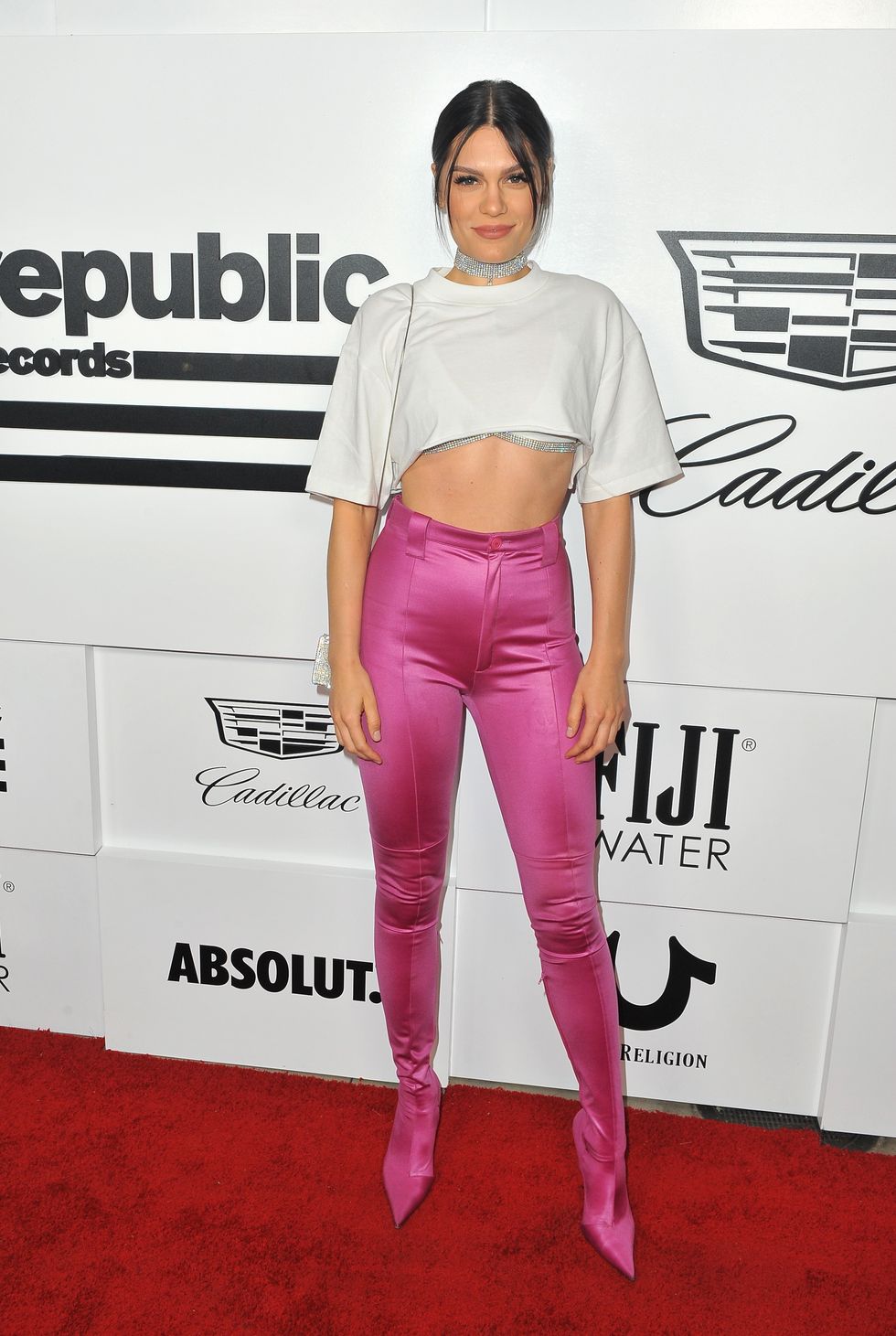 I don't know who Jessie J is anymore or where she's been but frankly I don't care because look at these Balenciaga boot-pants. A damn queen.
Amber Rose and 21 Savage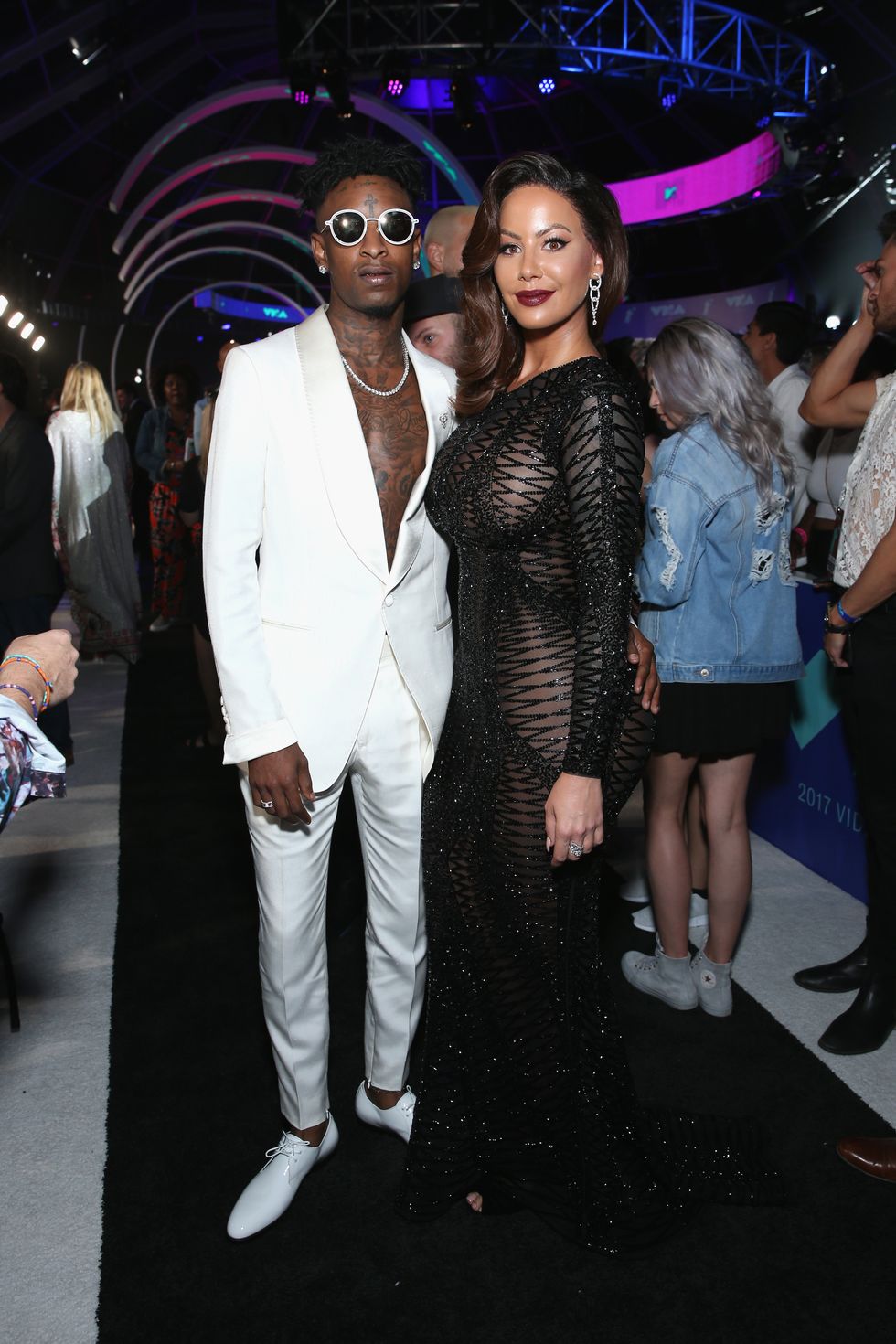 Amber Rose (a VMAs mainstay for someone who isn't actually in music) in a wig! 21 Savage in a shirtless suit! Young, albeit unexpected, love at its finest! They look chic and fun with a hint of murder-mystery-dinner-party and I'm here for all of it, even the intensely painful PDA. Fingers crossed this lasts.
Cardi B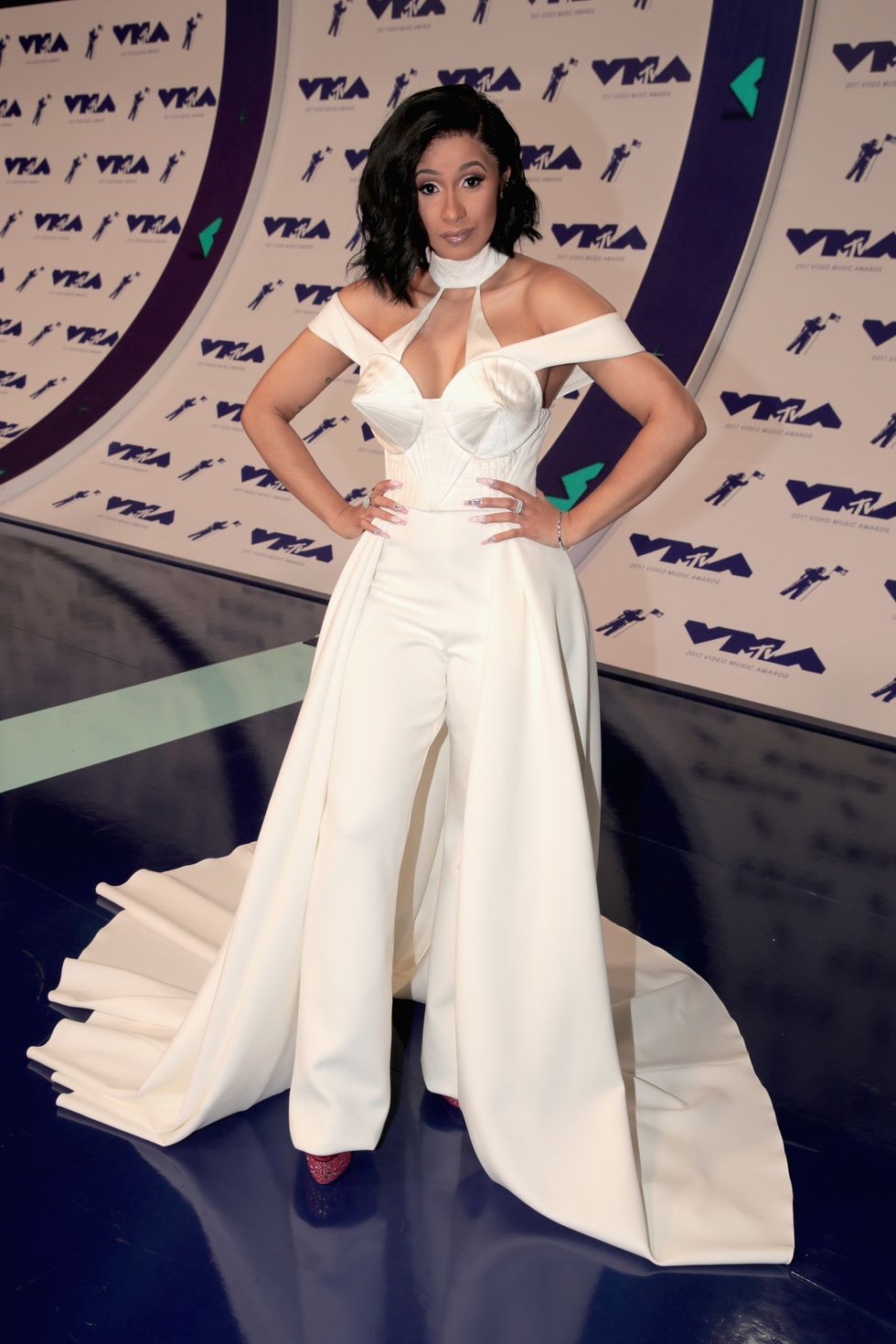 While I'm very into this custom pantsuit/gown contraption, I could've done without the choker and connected triangle-strips that distract from Cardi's impressive décolletage. Also would've preferred either more or less shoe, rather than this halfhearted situation. Overall, though, a cute vibe for summer's anointed queen.
Nicki Minaj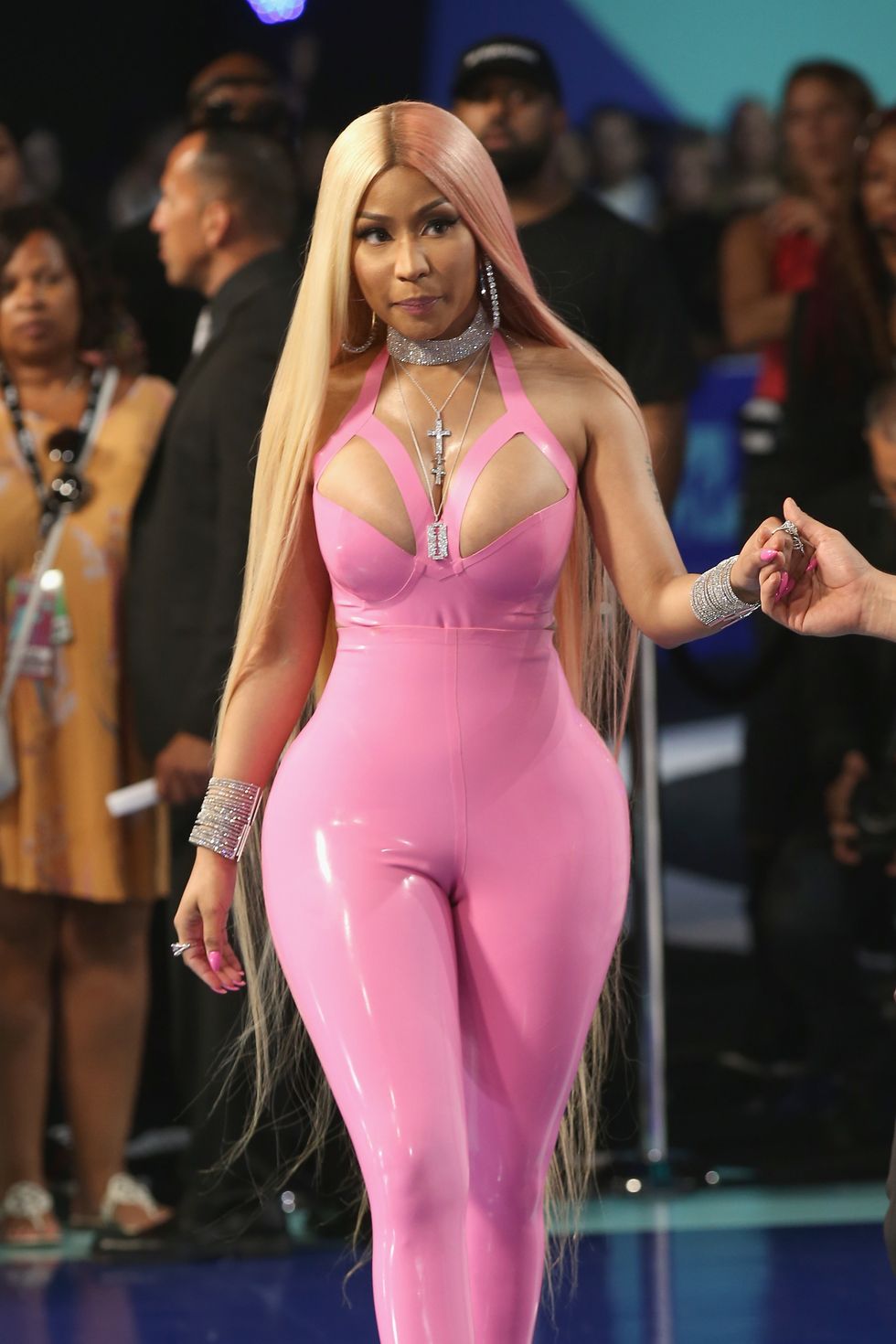 By now, if Nicki showed up in anything butlatex we would all be grossly disappointed. For those of you on the Interweb calling out her unfortunate crotch situation, know this — you cannot get into latex without some sort of lubrication and it is not only piping hot in there but squeaky as hell so we should all be bowing down to this endeavor. Plus those blonde/pink inches are iconic and, of course her diamond-dripping limbs are goals. Dream.
Lorde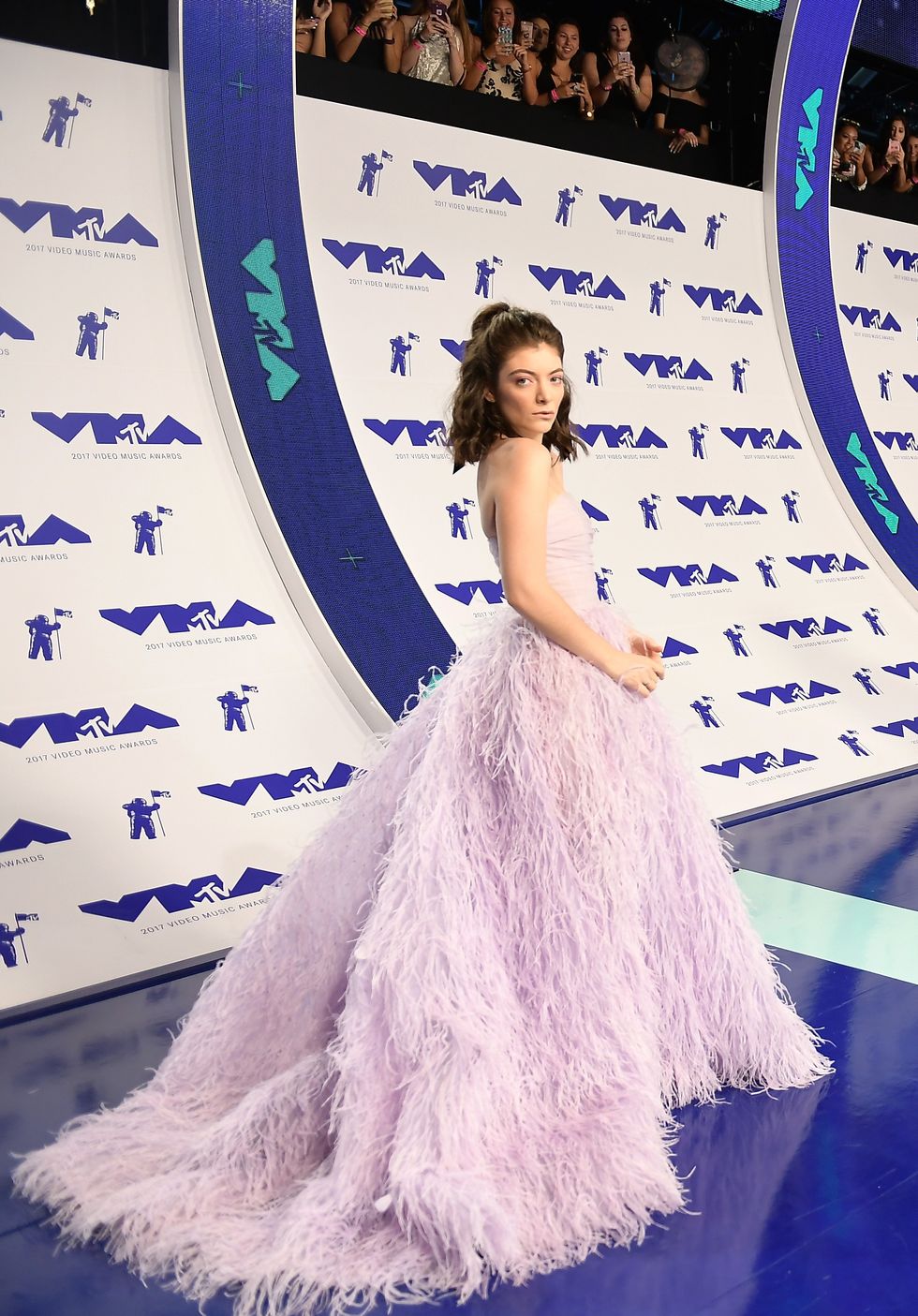 Questionable performance/interpretative dance aside, Lorde is a princess fairy in her custom lilac feather gown. She apparently needed an IV drip to get through the whole situation, so hats off. This is an objectively great look that will no doubt serve as reference images for many prom dresses for years to come — Lorde doing the Lord's work.
Lil Yachty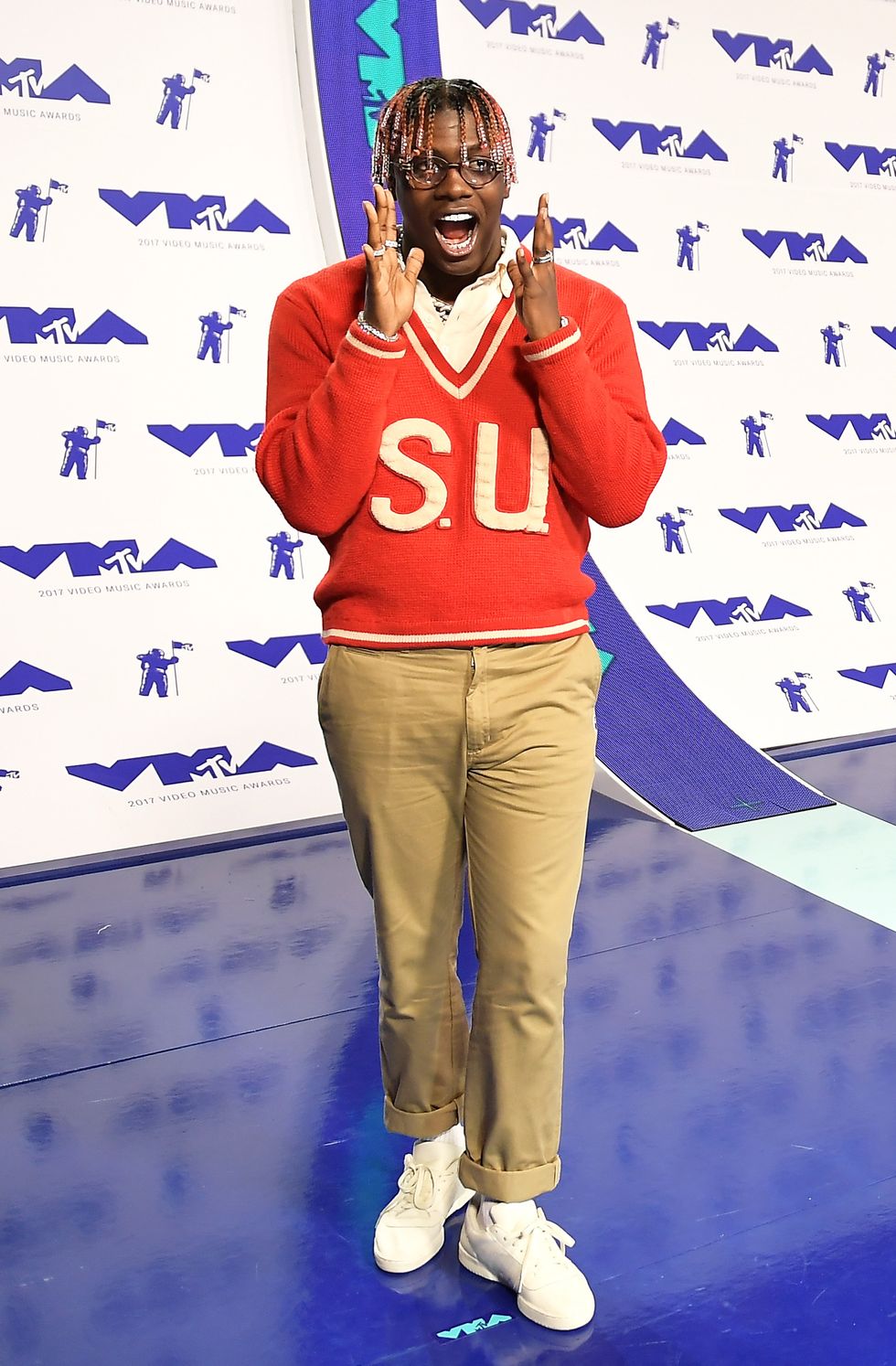 Look at this lil cherub. Just the purest of angels.
Noah Cyrus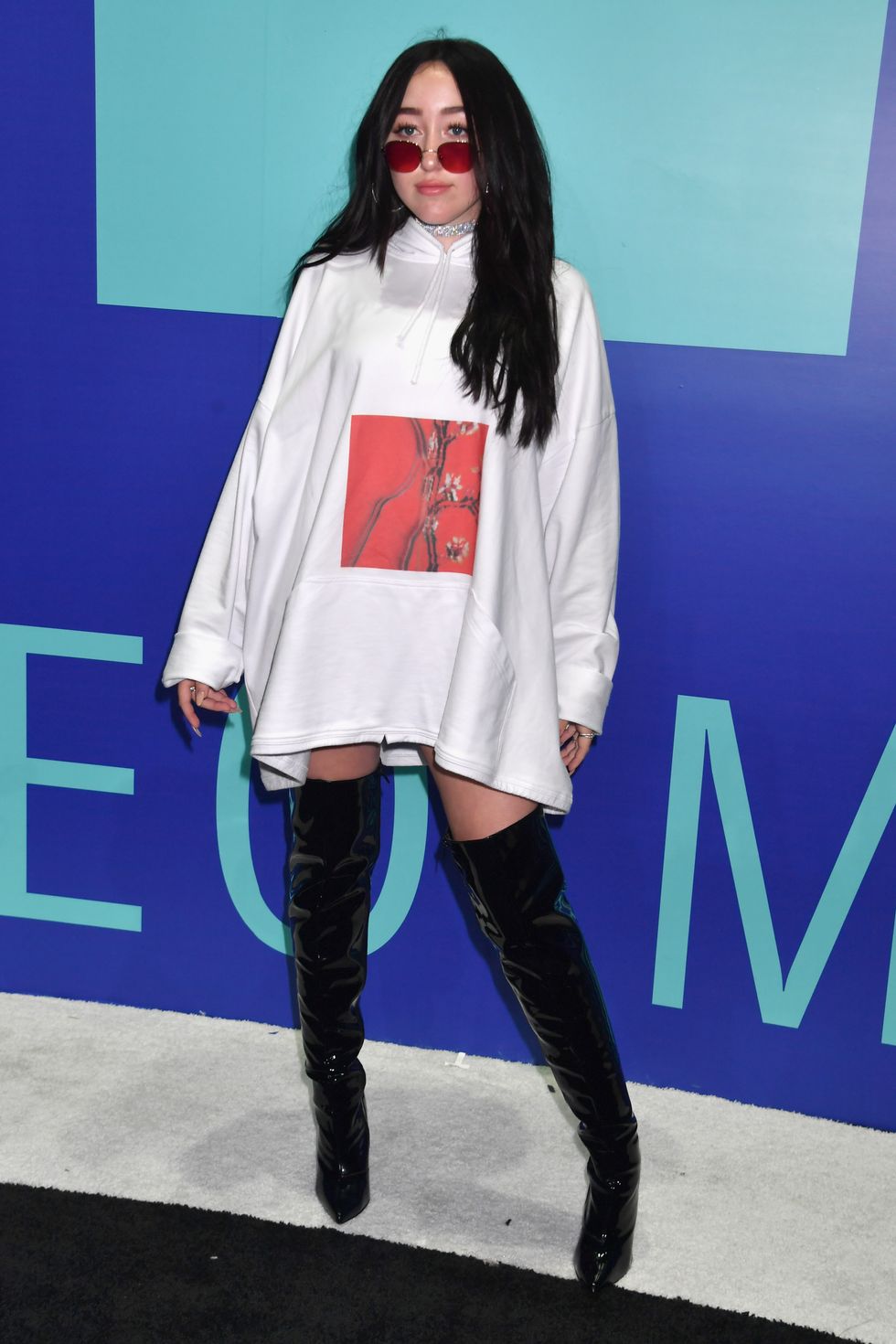 This is somehow simultaneously not enough and too much all at once but hey, we were all 17 once.
Jasmine Sanders A.K.A Golden Barbie (also Jeremy Scott)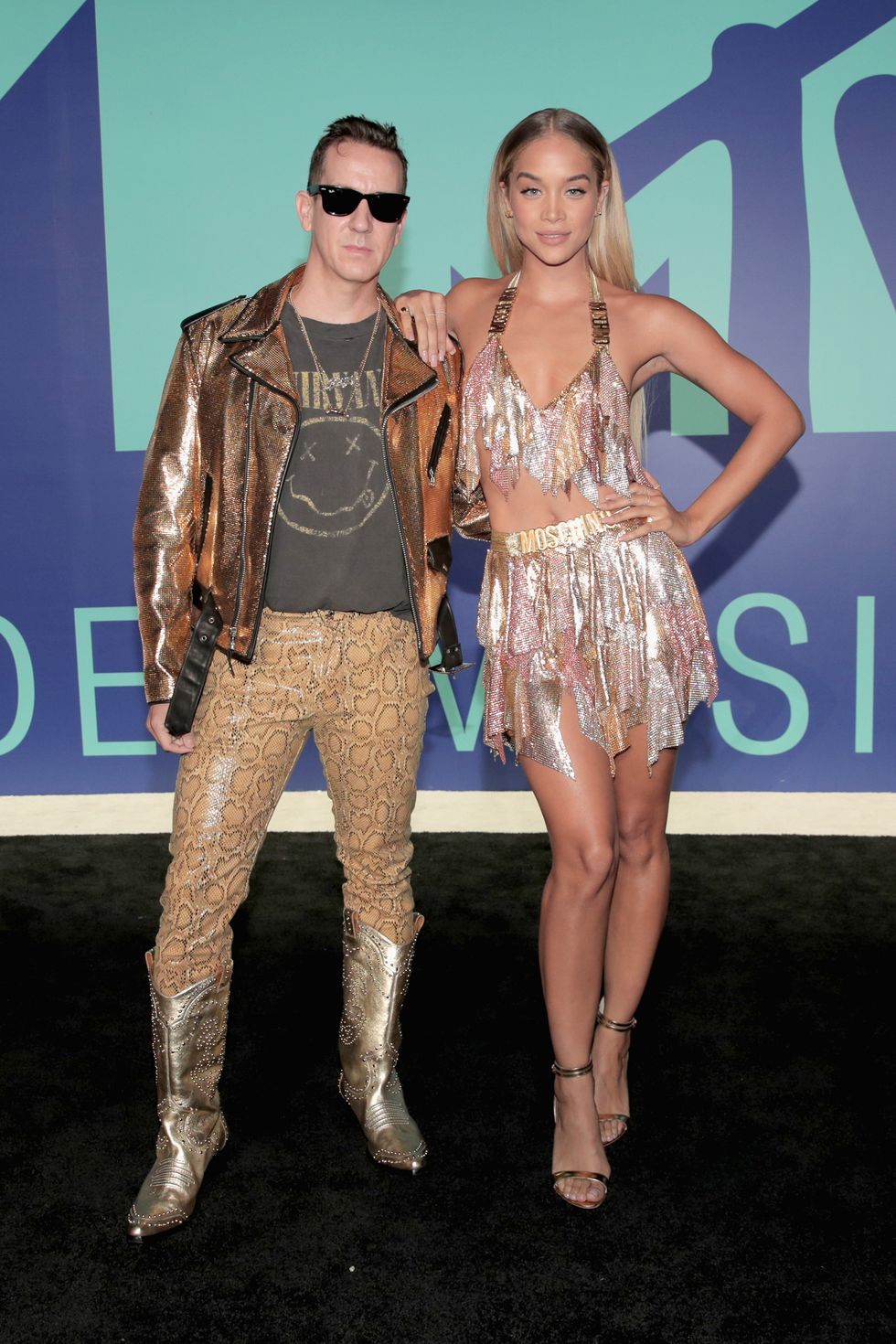 Jasmine Sanders is everything in this Moschino look. Good luck breathing after this one because she's slaying everyone in her path.
Katy Perry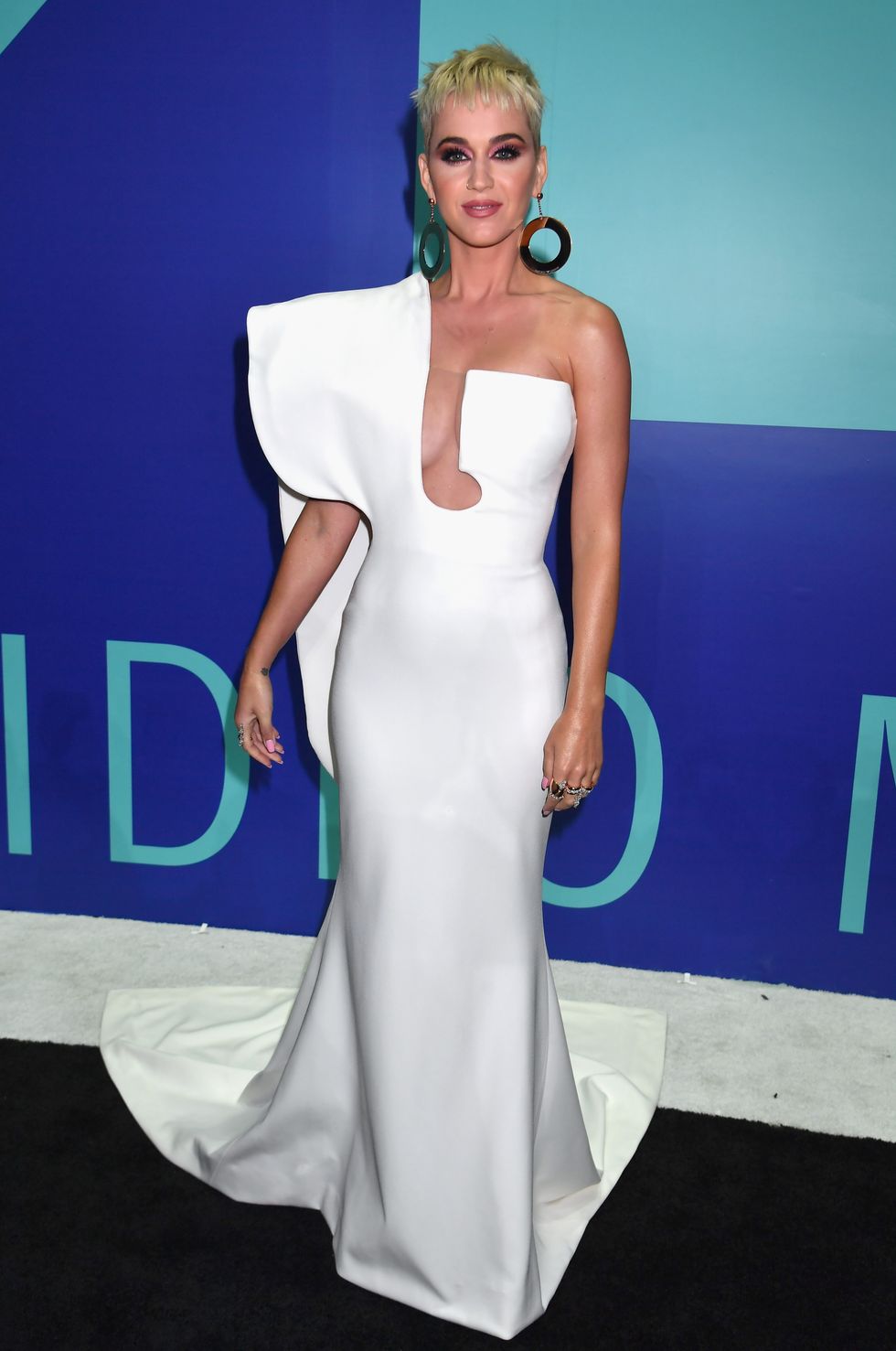 Here is Katy Perry doing structural chic and it's fine.
Asahd Khaled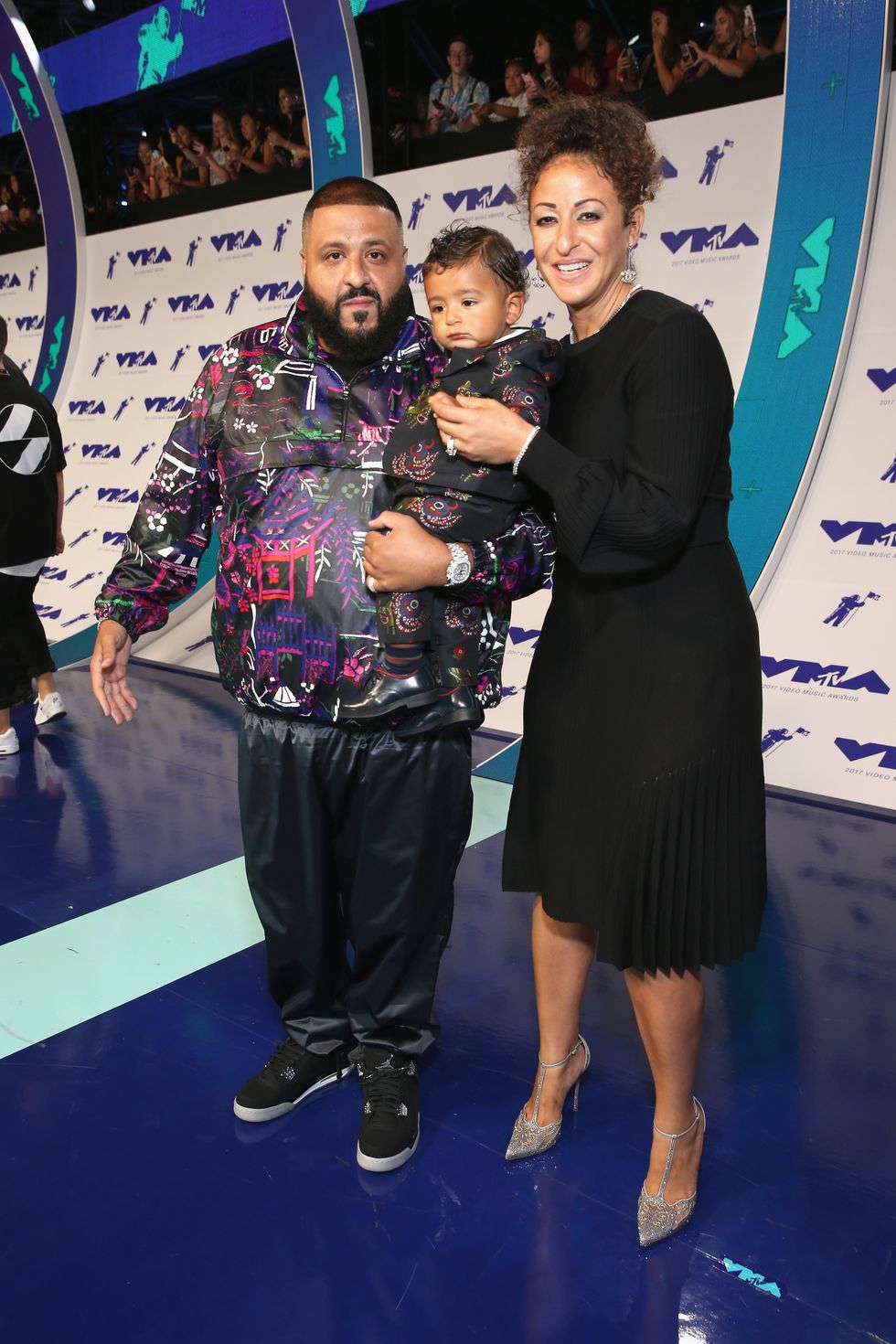 While this little suit doesn't contend with the matching baby blue tux with baby Gucci, Asahd Khaled is still an icon.
Kesha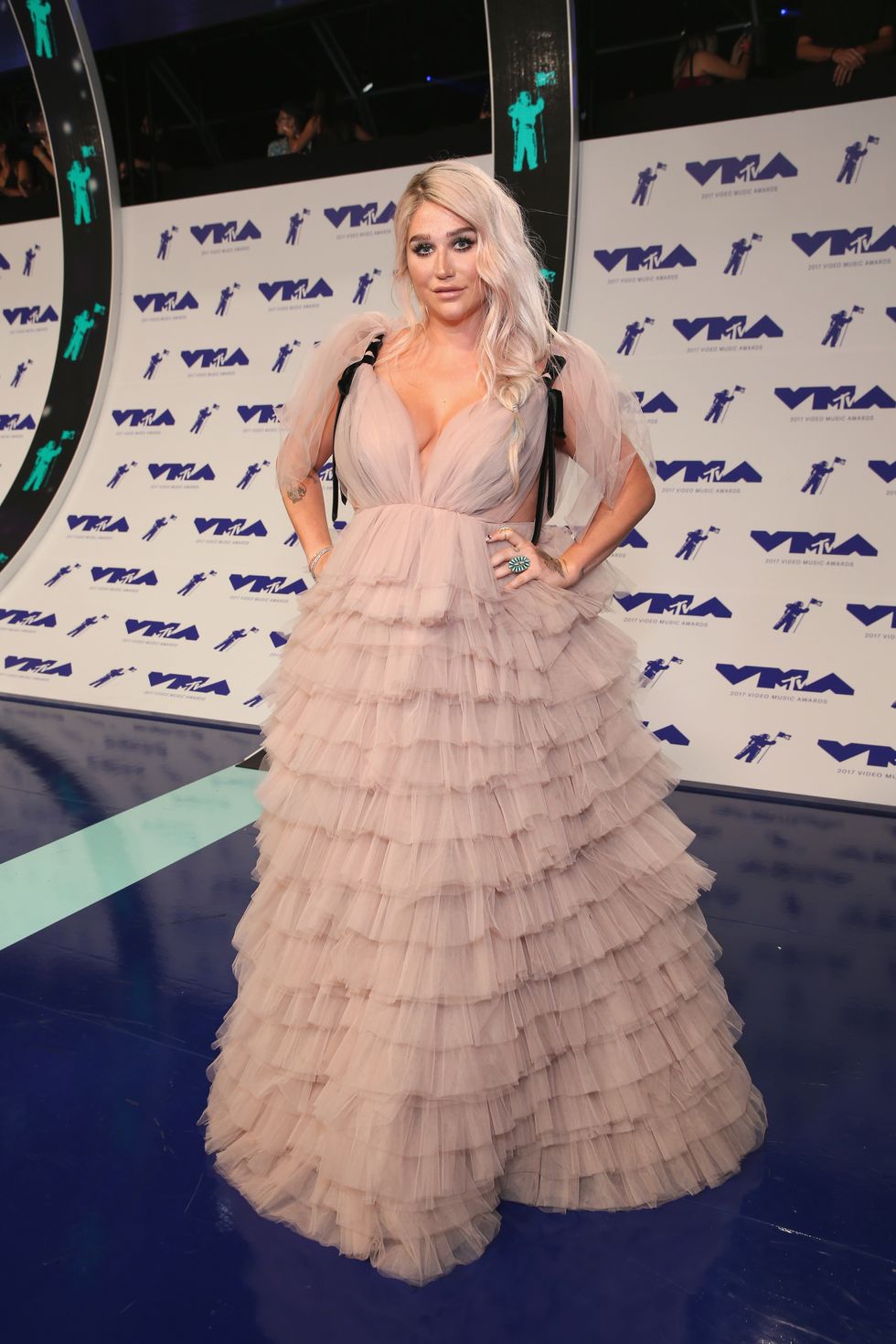 As magical a being as Kesha is, this dress is doing nothing for her. No one, save perhaps, Rihanna, can make it out alive under all that tulle and even she knew the value of a cinched waist. Kesha, baby, you deserve beter.
Diamond White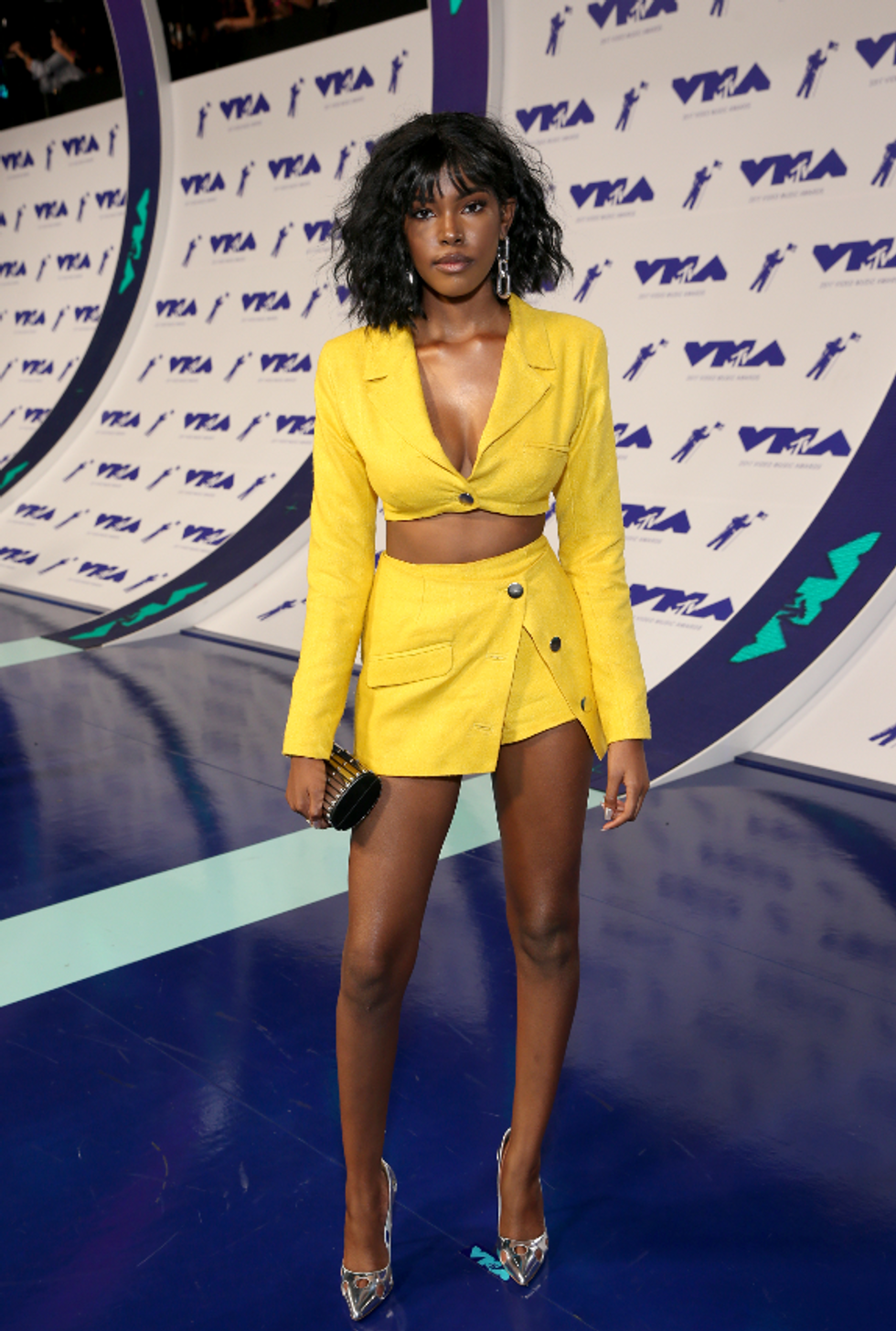 Living for this sexy yellow cropped blazer-turned suit! A thousand times yes. Go off.
Paris Jackson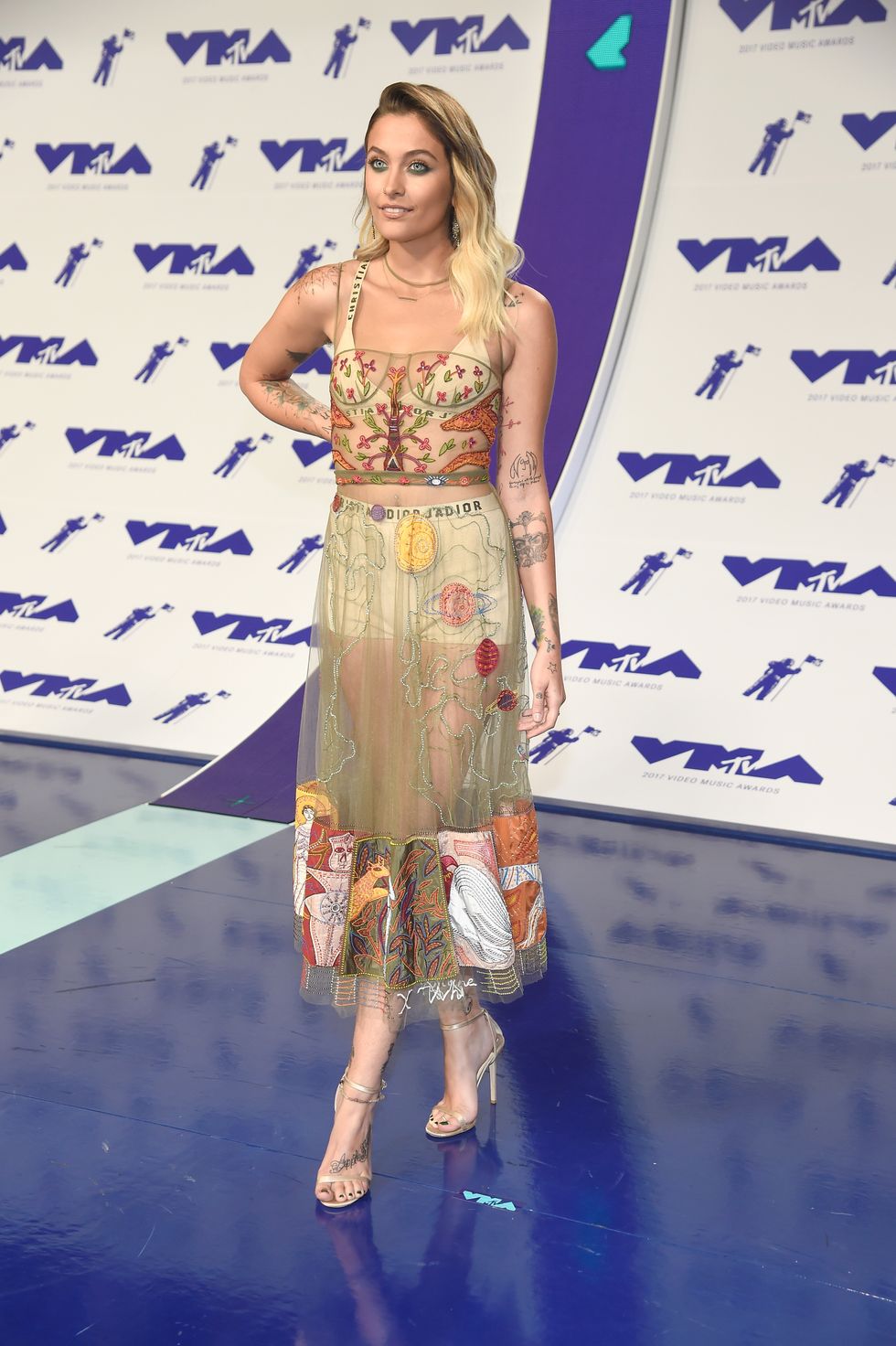 While I know Paris Jackson is very down with her roots and in-touch with nature, this Dior creation is not ideal. While most of Maria Grazia Chiuri's sheer creations are the height of ethereal chic, this child's-crochet-meets-grandma's-patchwork situation is an odd fit for an event that emphasizes heightened glam. Her shoes are cute, though they didn't last long.
Gucci Mane and Keyisha Kao'ir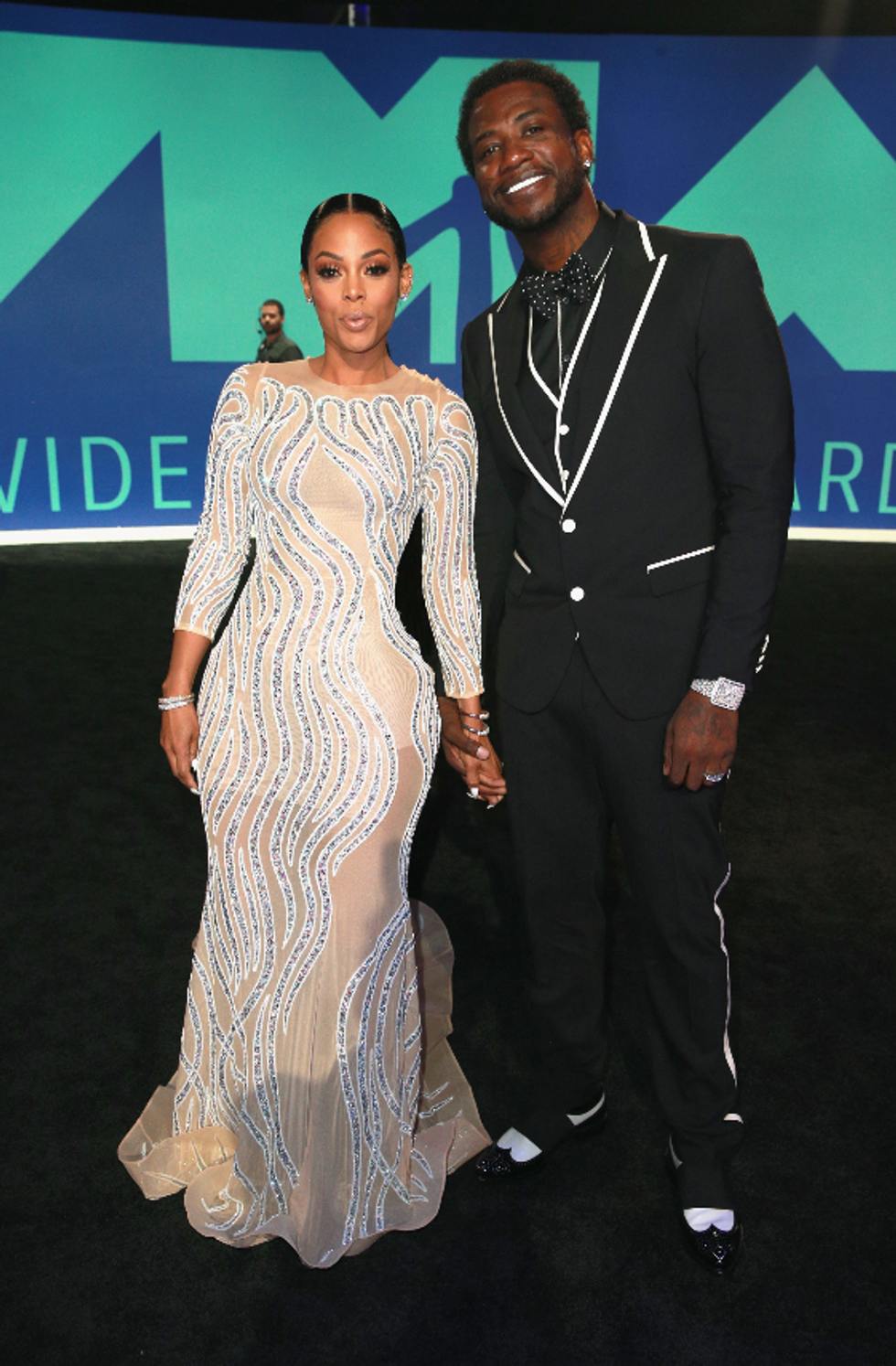 King and queen. They can do no wrong.
We wait with bated breath to see what next year will bring, what a time.
Images via Getty

Sign Up for the Morning PAPER