Earlier this month, Kanye shared with the world that he was apparently $53 million in debt -- a shocking admission that spurred a GoFundMe and several thinkpieces about how it could've gone so wrong.
I write this to you my brothers while still 53 million dollars in personal debt... Please pray we overcome... This is my true heart...
— KANYE WEST (@kanyewest) February 14, 2016
And while many made jokes, NYC creative agency BRAVÒ decided to (kind of, not really) do something by developing Kanyestarter, a LOL-worthy app that sees Kanye collecting emoji money. Altruism at its finest, right?
Teaming up with Visionnaire.Media, the game is actually a global application, with the total counter keeping track of other people's efforts i.e. if a player in Milan has Kanye eat $200, when you play in NYC, you'll then start from $200. And while it's all, uh, fake money, at the very least you can spend a few minutes pretending to make it rain?
Play Kanyestarter here.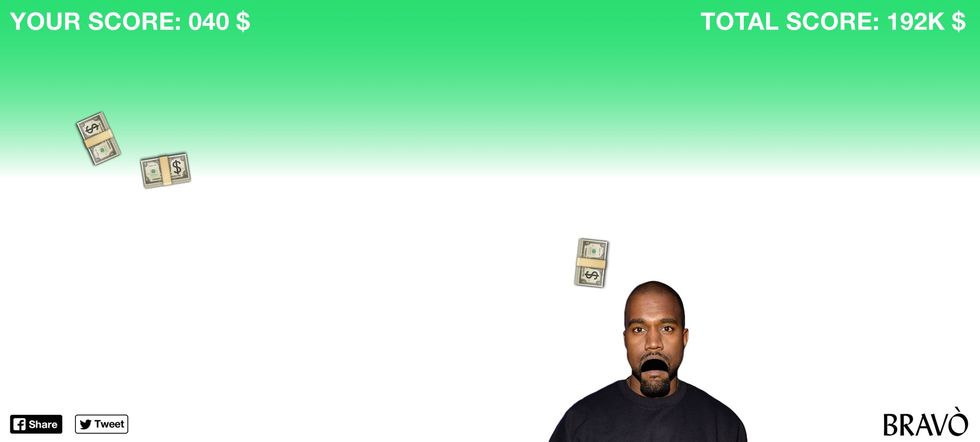 I