Brilliant people are the muse of Helmut Lang's Fall 2018 campaign: "Smart People Wear Helmut Lang." The Austrian brand and 90's pioneer launched the campaign today, which features a set of curated looks fusing archival, current and forthcoming pieces, donned by a power squad of creatives and intellectuals, intended to embody the brands' consumers — and the "deeply assured, yet cheeky ethos of Helmut Lang."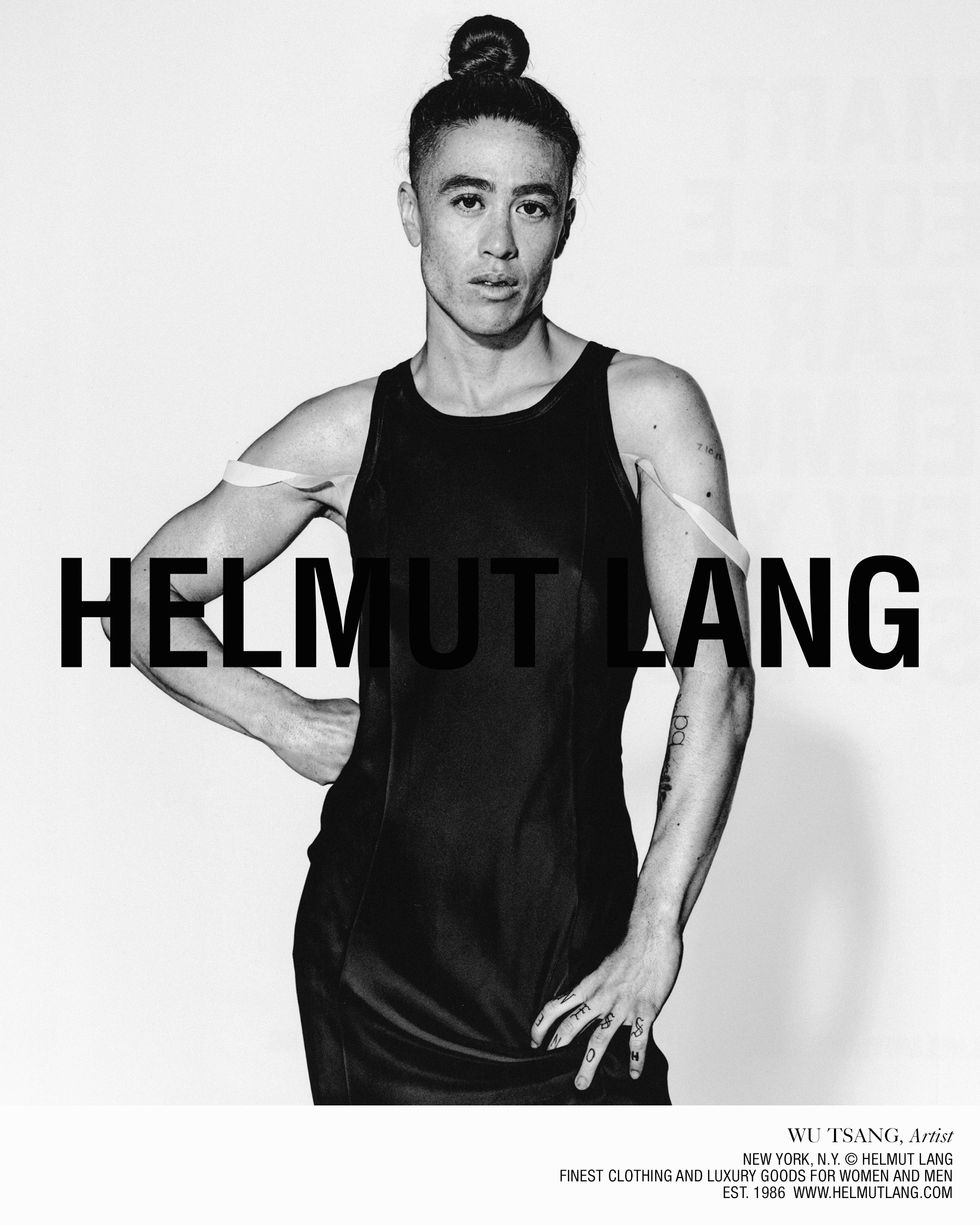 The intelligentsia-studded line-up includes Call Me By Your Name-director James Ivory, trans visual artist Wu Tsang; brother filmmaking duo Benny and Josh Safdie; lawyer-turned-curator and "art world Batman" Pati Herling; British industrial and interior designer Max Lamb; and 20-year-old poet and the first ever Youth Poet Laureate, Amanda Gorman.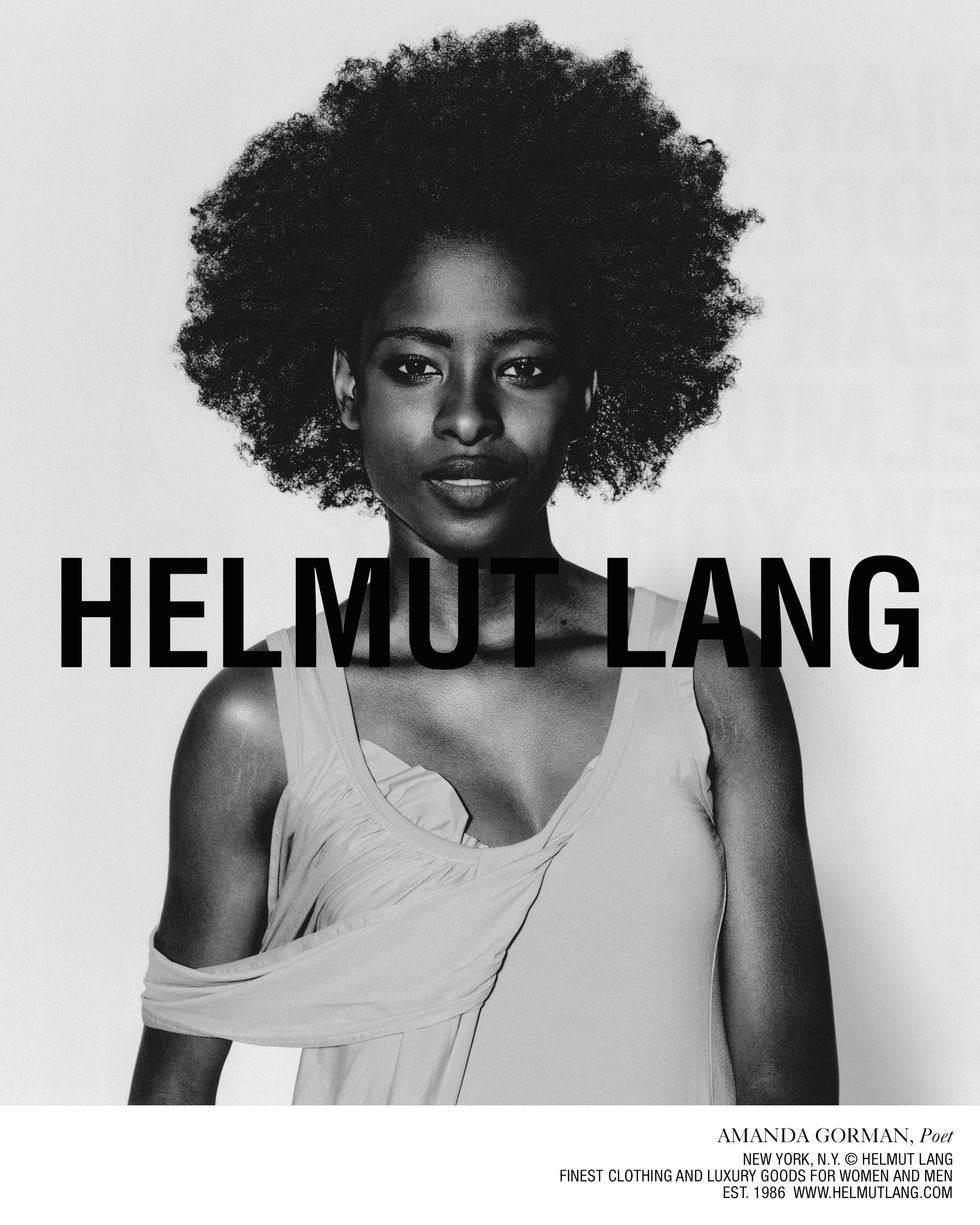 Helmut Lang's recently-appointed Editor-in-Residence Alix Browne says of the campaign: "One of my favorite quotes about Helmut Lang is that people who wear the clothes have a sense of intelligence about them. The essential language of the brand is largely embedded inside the clothes."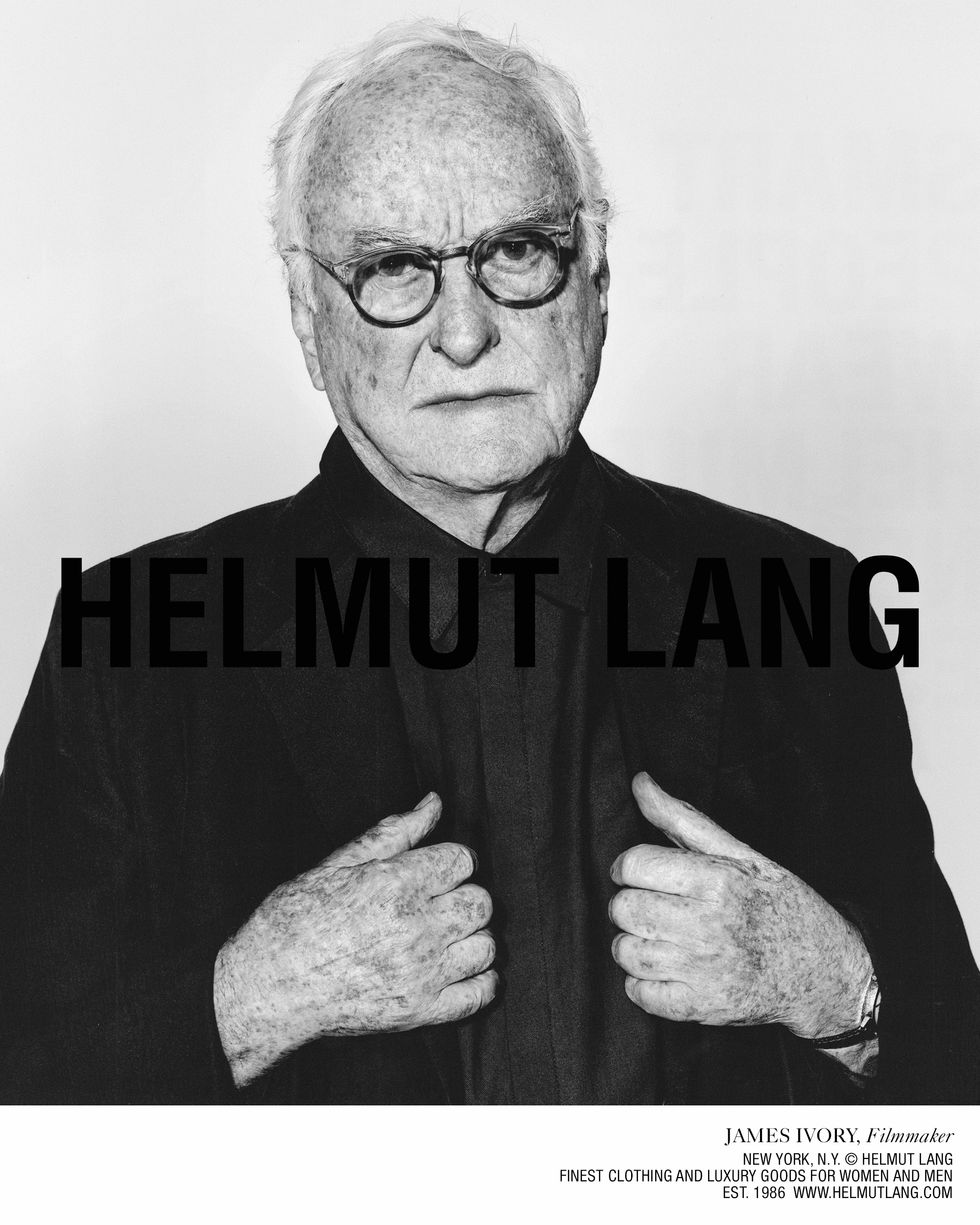 The models are decked out in a time-warp, pulling from Helmut Lang Fall 2018 and Resort 2019 collections, the brand's forthcoming denim relaunch 'Under Construction,' an upcoming collaboration with sustainability company Parley for the Oceans, and pre-owned vintage pieces from the collection of design guru Jim Walrod. The decade-spanning looks speak to the wide breadth but signature, consistent minimalism of the fashion house, from the vintage industrial parkas worn by the Safdie brothers, to the contemporary recycled nylon raincoat collab with Parley for the Oceans worn by Lamb, to the forthcoming 2019 structured dress with built-in hanging-bra straps worn by Tsang, reminiscent of the brand's iconic and recently reissued bondage-inspired looks.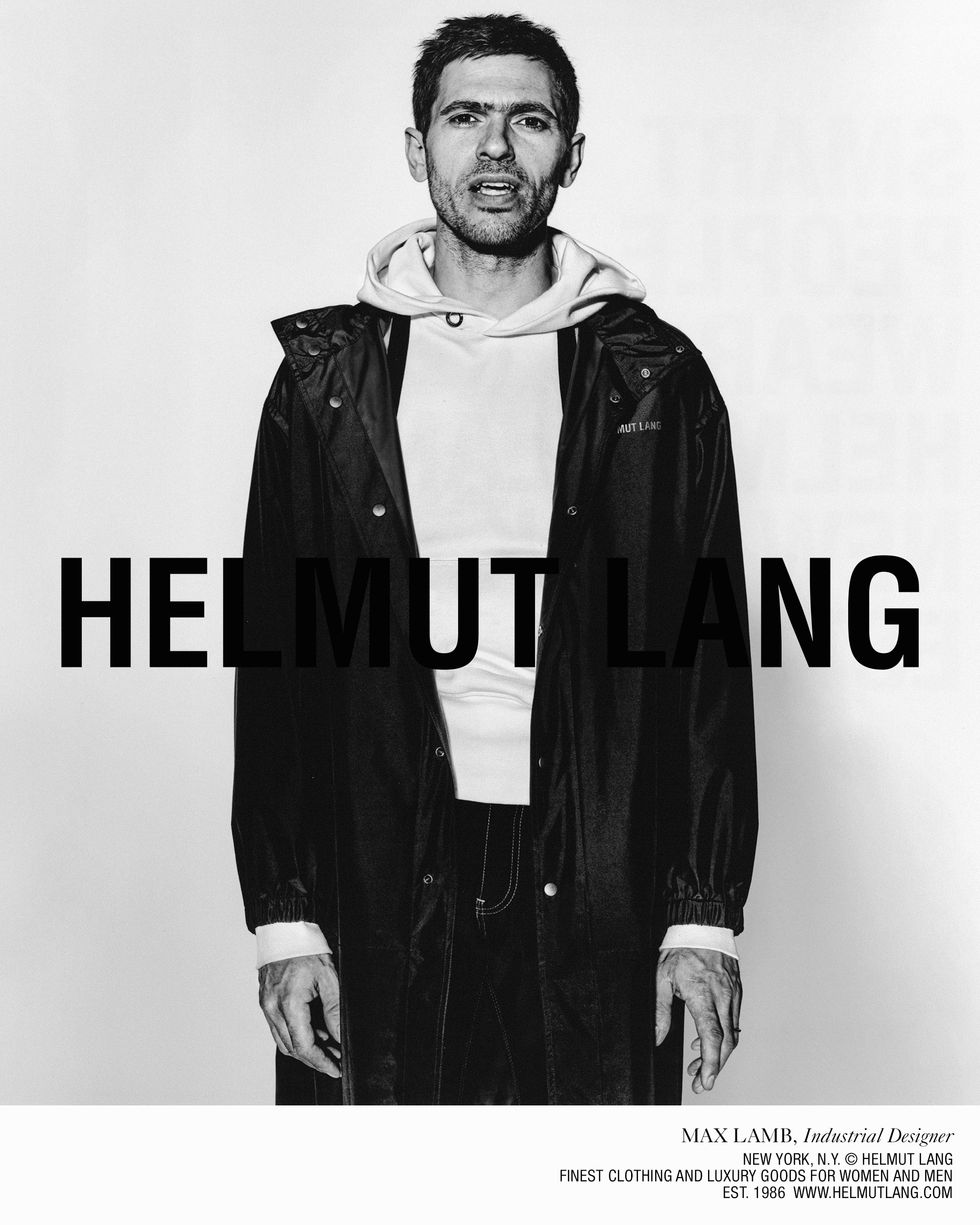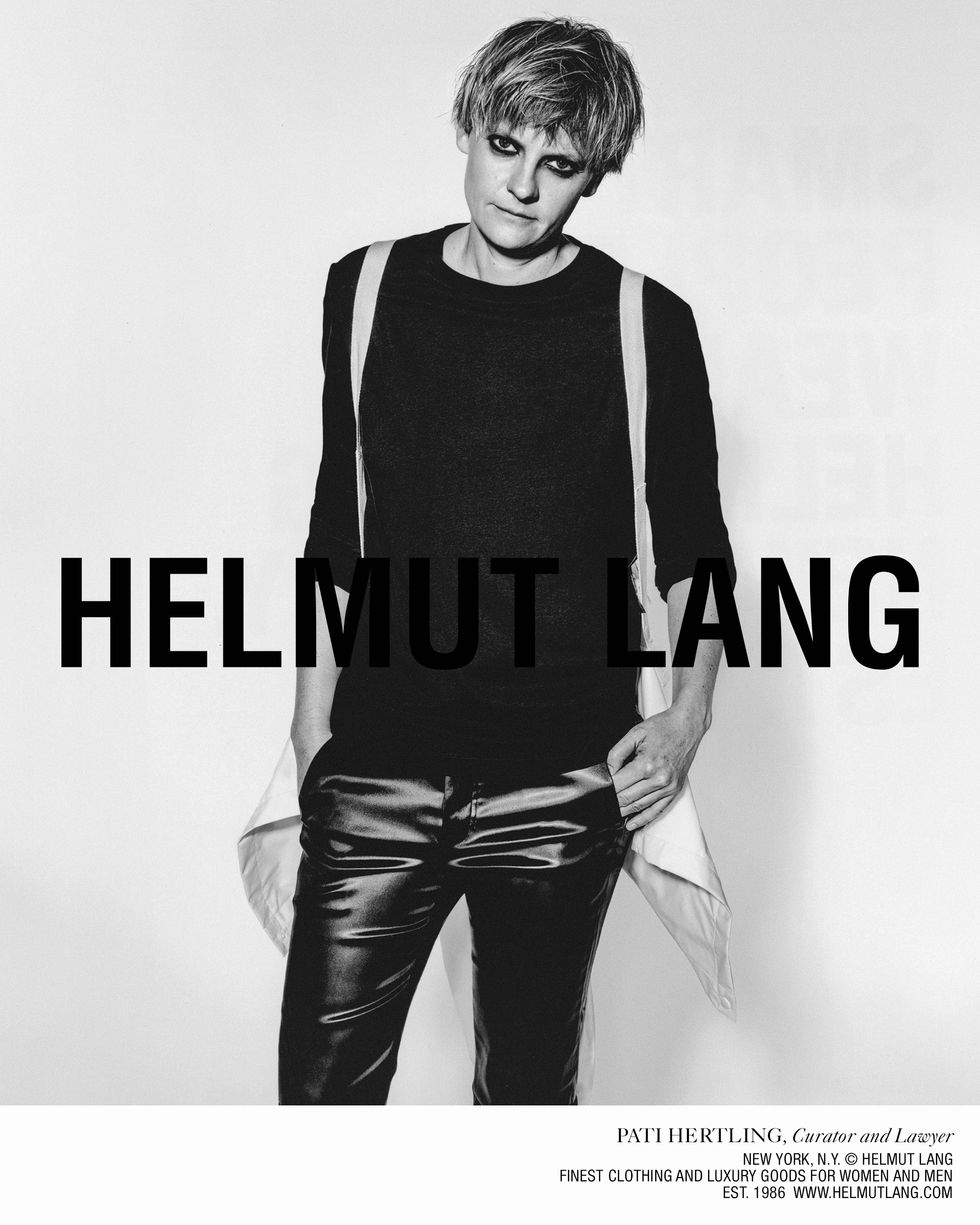 The black and white photography, shot by London photographer Richard Burbridge, and understated looks would seem to be juxtaposed with the colorful visionary talent of the models, but Browne hoped to make a point about the subtlety of creativity and brilliance. "The idea perhaps being that people who have really interesting inner lives, especially the brilliant people in this series, don't necessarily need to broadcast that fact on their sleeves. And of course the pun on smart here is intentional" she says.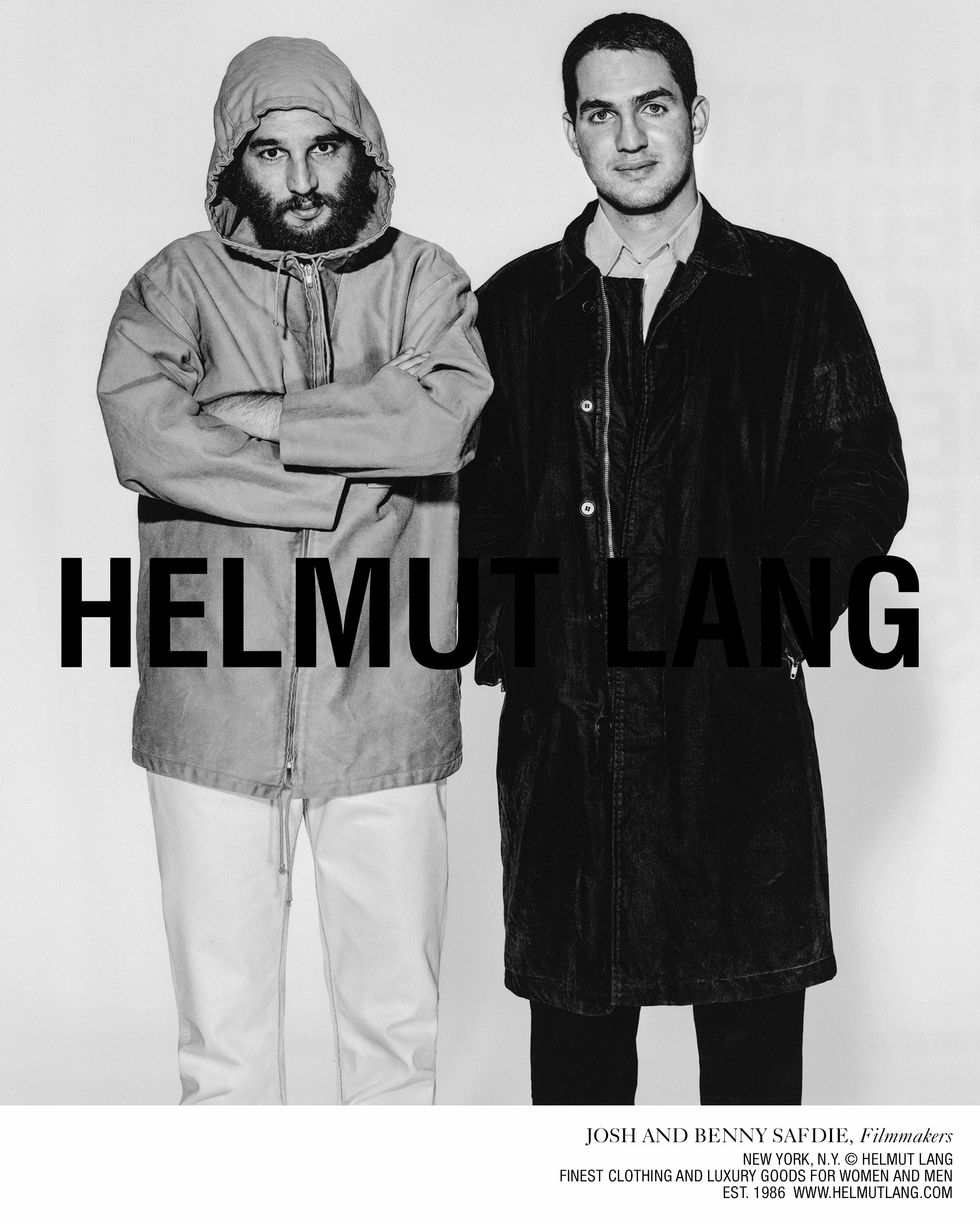 Browne was previously an editor for W Magazine and T: The New York Times Style Magazine and the founding editor of V. "Smart People Wear Helmut Lang" is her first project for Helmut Lang.
Photography by Richard Burbridge
Sign Up For The Morning PAPER