The most unlikely (but perfect) star of a new Budweiser commercial, Dame Helen Mirren, has already won the current advanced previews of celebrity Super Bowl ads by standing up against drunk driving in the most devastatingly proper way.
The minute-long ad features Mirren enjoying a quiet burger and frees (burgers and fries are only quiet with Helen Mirren, btw) and, of course, a bottle of Budweiser.
"I'm Helen Mirren, a notoriously frank and uncensored British lady," Mirren introduces herself, then adds "The collective, we are dumbfounded, that people still drive drunk."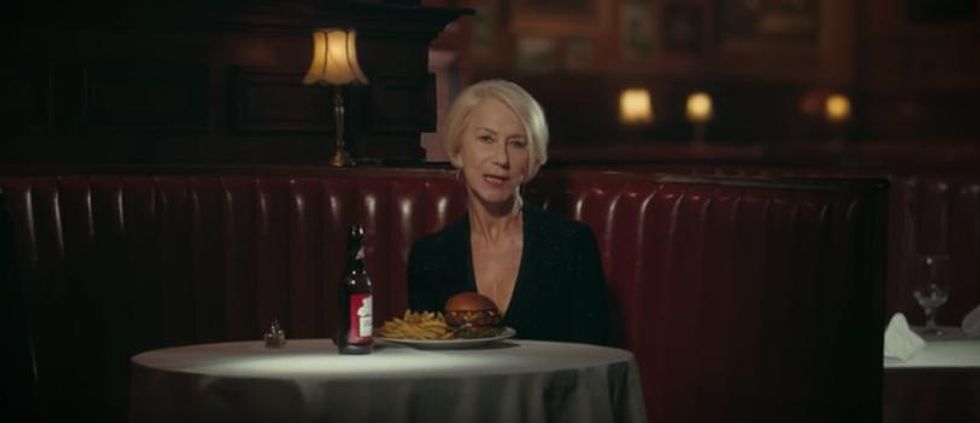 The Oscar-winner goes on to state:
"I'll sum it up like this: if you drive drunk, you--simply put--are a short-sighted, utterly useless, oxygen-wasting human form of pollution; a Darwin Award-deserving selfish coward. If your brain was donated to science, science would return it. So, stop it."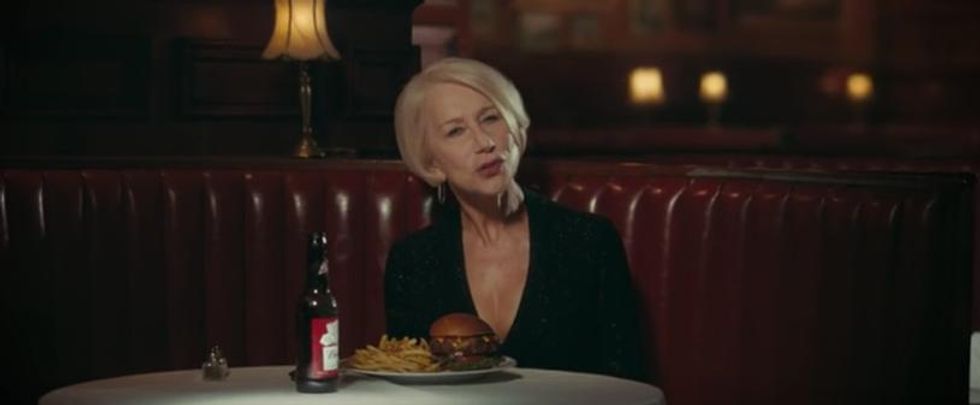 DAMN.
Helen then coos:

"The chances are you're a fun, solid, respectable human being; don't be a pillock (that's British for "a dumb fuckface"). Your friends and family thank you--the friends and family of other drivers thank you; your future self thanks you."
When a Queen-sanctioned Dame tells you to not drink and drive, you fucking listen.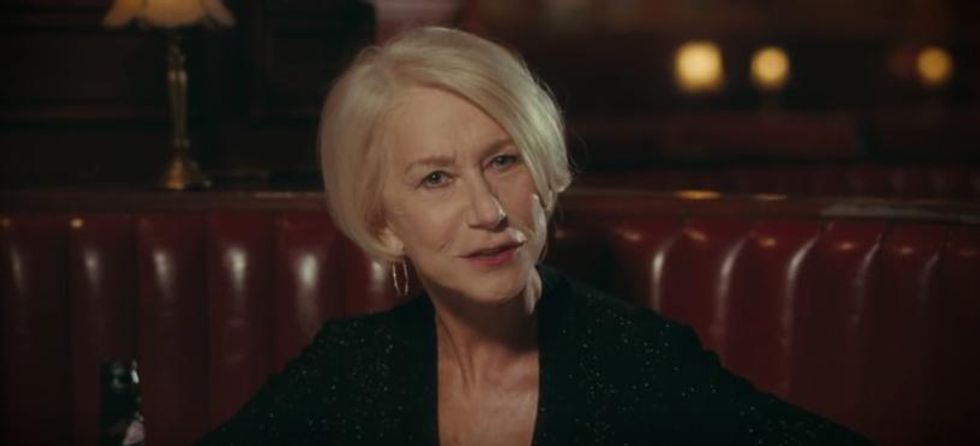 Watch below.