There is a Vine I love...
The account creator's hysterical, incredulous laughter at the price of the Saint Laurent necklace (Pom Pom Tassel Necklace in Gold Lurex) peaking ever so subtly out of Harry Styles' black shirt has everything you want in 6 seconds: relatable, raw human emotion, a narrative arc as her amazement builds and cuts close to the price ($295.00), and an unwitting celebrity with a dopey expressio.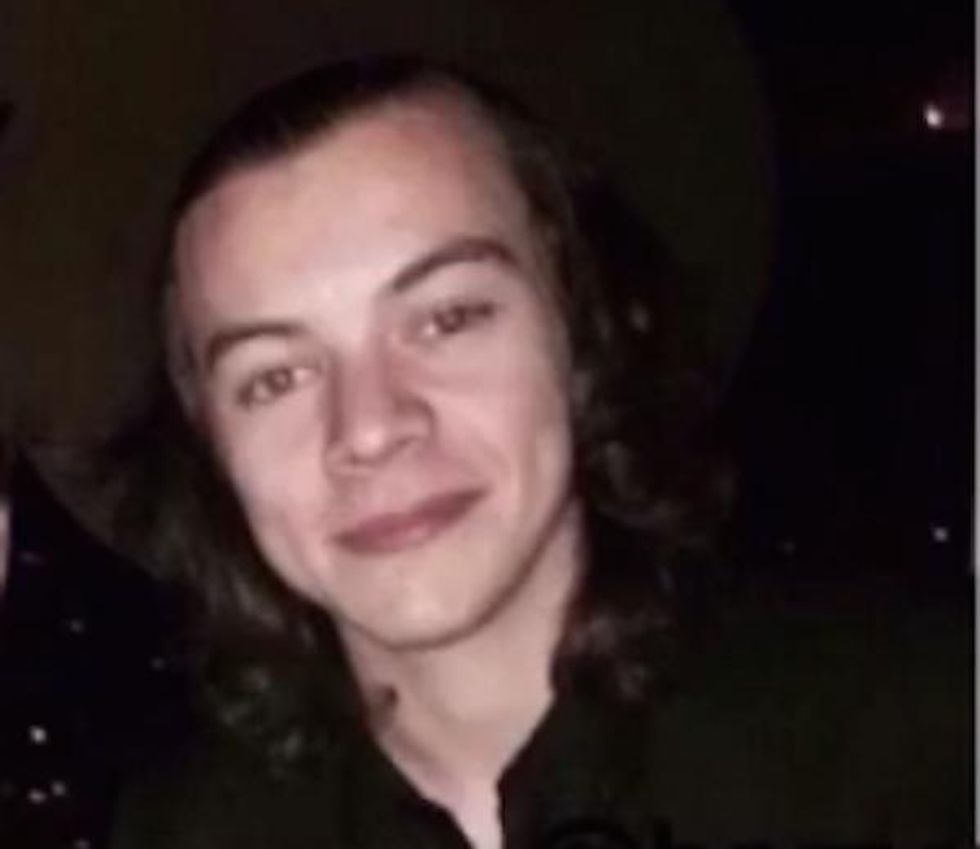 And she is right, it's a string. A STRING. The Vine has just around 3 million loops--a respectable showing in the medium (if somewhat paltry compared to the hundreds of millions tracked in the top performer.)
I find the clip compelling for two reasons: one, as the woman wheezes "this f***er…" the listener is transported to that moment when a fit of laughter seizes you so completely one can barely speak.
And two, after a few loops, it's hard not to, for any dedicated follower of fashion, imagine her fitful entreaties directed towards Hedi Slimane, the man behind the string, which is a satisfying exercise given the amount of praise, scorn and column space afforded him in the last few years. What fashion person who has encountered Slimane's Saint Laurent, which ended officially this Monday, be it at a show, in the store or reading about some kind of press kerfuffle or alternately the hand-over-fist sales gains hasn't thought "This f***er…" under their bemused breath.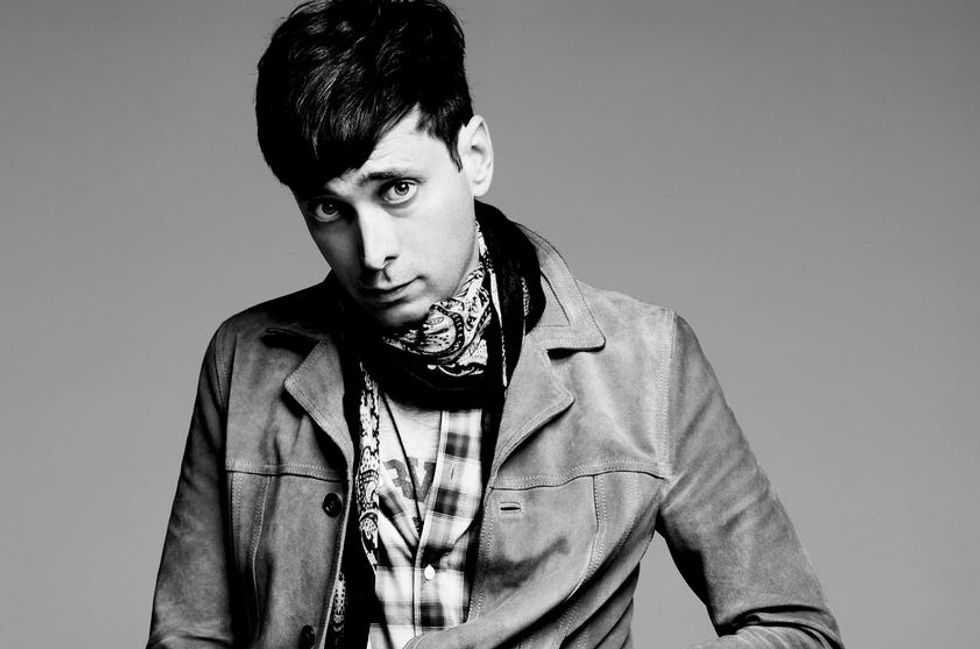 Fashion Tech Forum
After returning to full-time fashion for the Spring 2013 ready-to-wear season, Slimane's overhaul of the brand, or Reform Project as he called it, is already legend, barely cool in the wake of his exit this week, and was so masterfully executed that it should be taught in fashion schools if it is not at this very moment. His most divisive move was his first,changing the name from Yves Saint Laurent, which covered all areas of product, to Saint Laurent Paris for ready-to-wear, and was met with considerable push-back in the press, though it harkened back to the brand's origins, speaking to a close, almost spiritual relationship he had with the founders. Change the look, the stores, even the branding, sure, but the name? This f***er. Not to mention his mountain / Mohammed decision to run the iconically french brand from his adopted home of Los Angeles, which was looked at with wonderment and not the least of bit of envy by other designers who could only dream of that kind of leverage. And this is to say nothing of the clothes.
From the first look on the runway in October 2012, there were those who loved it, and clamored for the $5,000 baby-doll dresses and hot pants. And there were those who reviled his collections as thrift store punch-ups, lacking any new design.
In a piece from last August the British fashion critic Alexander Fury called Saint Laurent's current iteration"confusing, frustrating.." continuing that it was "formulaic and trite – antithetical to Yves Saint Laurent." Fury gave voice to fashion purists who saw this as a dilution of a beloved house by a hermetic and vindictive figure who hated the press. Why couldn't he be a genius AND nice like Nicolas or Raf? The natural counter to this was a swift point to the balance sheet. The figures. The returns. The growth.
With the breathless financial reports on Kering's, Saint Laurent's parent company, bottom line one would think that Slimane was responsible for a global financial turn around. The exponential climb seemed immune to trouble in Asia and Europe that was gutting other luxury brands. What was he getting at that escaped everyone else? A veteran fashion writer I spoke with said his success was he homed in on what rich, skinny people want to wear. It begs a Kantian question of aesthetics and desire, not to be resolved here, that devolves into the eternal subjectivity of taste. This f***er.
His legacy in less than four years feels like that of forty. The down-to-the-millimeter redirect, the immediacy of the silhouette, the mood, the girl, the boy. All willed into existence, stomping forth from some hazy, drug den Brigadoon, so fully and so quickly. And not just the clothes, you could tell any interior designer you want the Saint Laurent for your new flat, and there is no need for further explanation: marble surfaces, brass fixtures, presentation of a dizzying exactitude.
Yet have you ever walked into a store that felt so slick yet so grungy at the same time? Some see a dangerous lesson in his walking away so soon, with the standard creative director contract being around three years. Vanessa Friedman, Fashion Director and Chief Fashion Critic for the New York Times, wrote that Slimane's precedent will lead to "…the unsettling prospect of a fashion world of free agents, more than any single look, may be the legacy of Mr. Slimane."
A world where designers leave after three years would be disorienting, but his legacy is less the implications of revolving door designers, but rather the notion of putting full blind faith in a vision and seeing it doggedly through, to the ire of critics or fans of the old regime. We are watching it, with more bedside manner, at other Kering bread-winner, Gucci. It is rumored that a significant reason for Slimane's departure was the inability to reign in more of the brand's products, cosmetics and licenses under the designer's purview. It is ironic that the beauty and fragrance arm of luxury brands, known to historically prop up the apparel business and essentially pay the salaries of any creative director, could ultimately alienate the creative authority of a brands perceived identity. Something else not to be tackled here.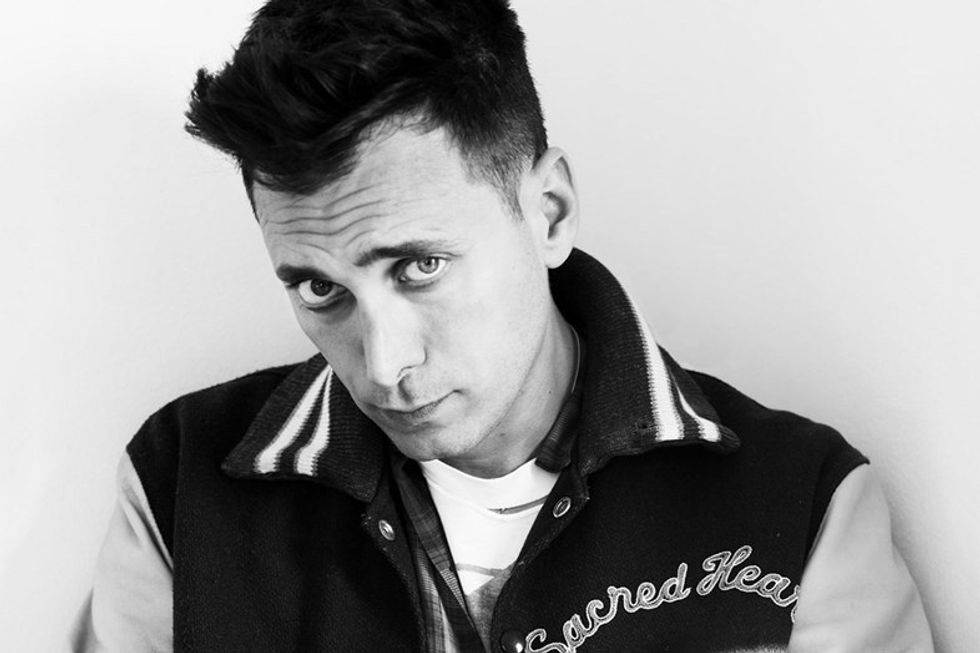 That Psycho Hairy discontinued her Vine account last August in a farewell post, but fortunately her tassel call-out lives.
When the Saint Laurent announcement came this week, I predicted there will be a rush on Slimane's last season collection, which should hit stores later this summer.
I thought what would be something good for the archive, and $295 for a string--A STRING--sounded pretty reasonable, but it has been sold out since last spring.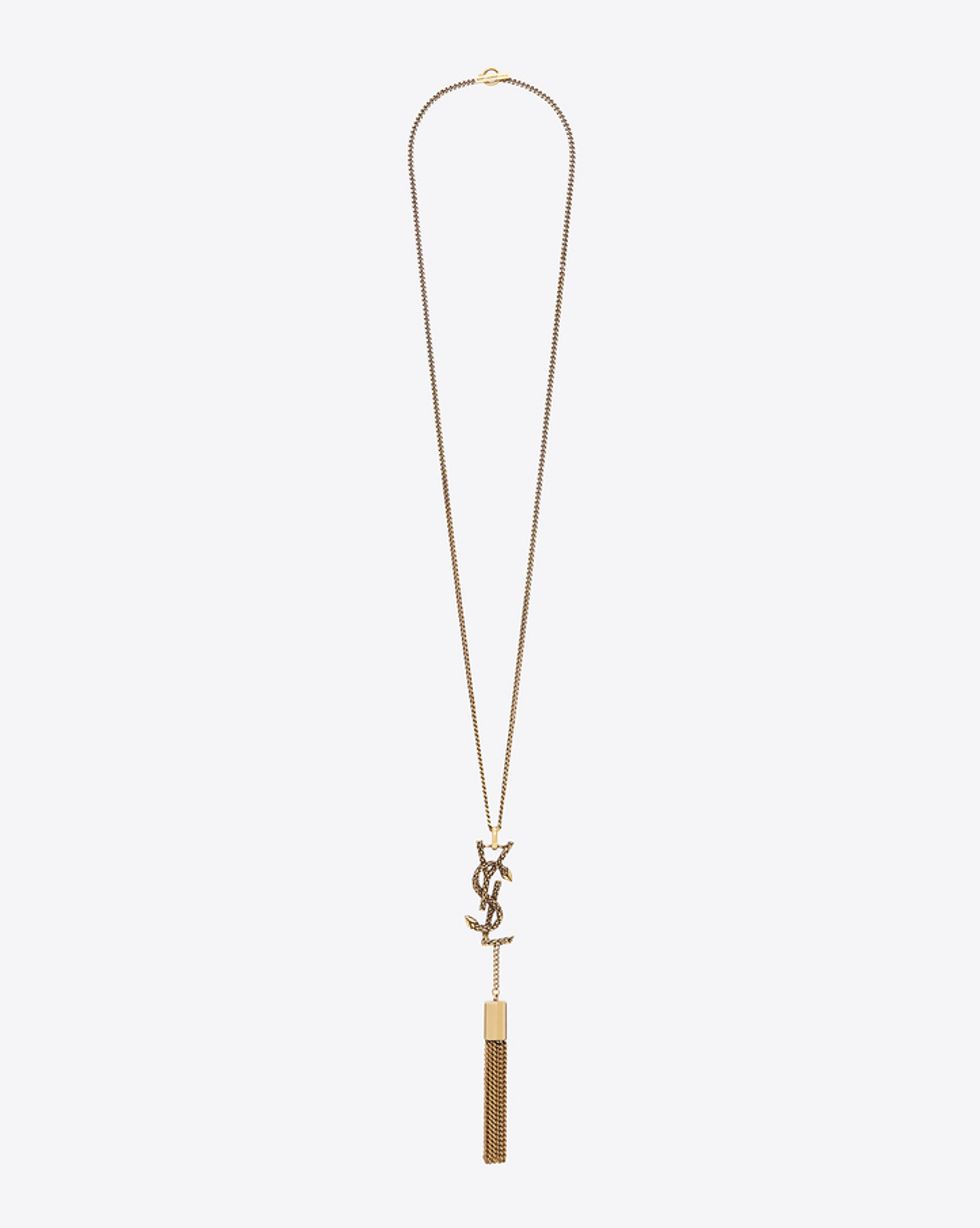 You May Also Like