Usually fan sing-along portions of huge stadium performances are cringe-y, cheeseball moments, but once in a while a Smartphone captures an absolutely knock-out interaction, and in this case we're talking about an Ohio fan who shocked Rihanna into making one of the best reaction faces we've ever seen. Behold:
ANTi is #1.. The tour has been sold out.. Work is #1... Now what was the shade? pic.twitter.com/eYe2vxVs2k
— . (@DeeMarius) March 20, 2016
That's right, over the weekend, Rihanna made a stop in Cincinnatias part of the ANTI World Tour and held out the mic for a front-row fan to sing with her to "FourFiveSeconds" -- you know, typical concert stuff. What she didn't expect though was the incredible voice of Ohio State University administrator Terah Stewart, who fucking hit all the notes, thus birthing an incredible face that needs to meme'd immediately for all future shade/shock purposes.

RIHANNA'S REACTION 😂 pic.twitter.com/pWRjDVAk0Y
— tiller (@BrysonTlIIer) March 20, 2016
You must have been sitting RIGHT next to @TerahJay last night 😍😩🙌🏾 RT @classifiedhoe: they both snatched me LAWD pic.twitter.com/avZfZxVDfw
— A Tale of 2 Titties (@_MiaBreezy) March 21, 2016
An even better end to this story? Post-show RiRi followed him back.

EYE. JUST. SANG. WITH. @rihanna lord. Jesus. #ANTIWorldTour #RihannaNavy
— Teej (@TerahJay) March 20, 2016
Y'all don't understand how long I have been riding for @rihanna. I will never forget this. She followed me too. #NavyForFuckingLife !!!!!!!
— Teej (@TerahJay) March 20, 2016
Um, our reaction to all this?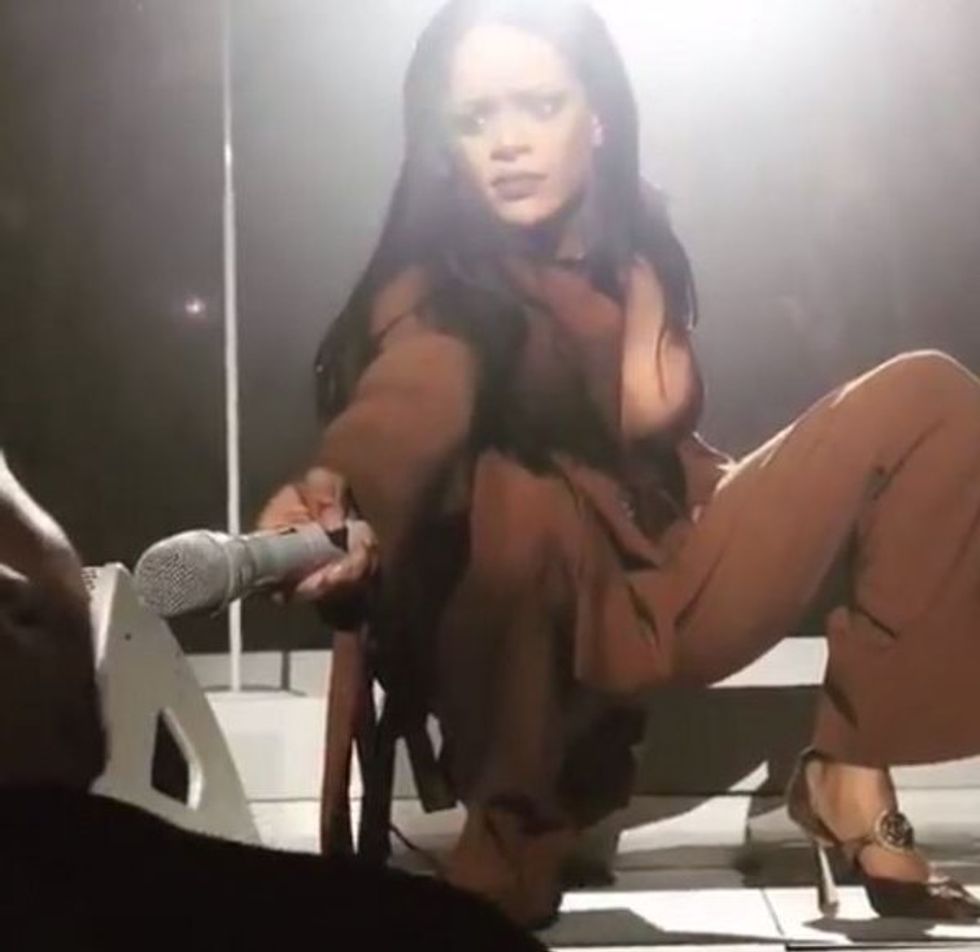 [h/t Mic]