Fierce queen Janelle Monae has premiered a brand new track from Baz Luhrmann's new musical drama for Netflix The Get Down, which follows the origins of hip-hop in 1970s New York.
Monae's track "Hum Along & Dance (Gotta Get Down)" samples the Jackson 5's classic tune of the same name, and is the second fire track to emerge from the Nas and Gradmaster Flash-produced soundtrack in the past week, following Miguel's "Cadillac."
Talking to Ebro Darden on his Beats 1 show, Janelle said, "As I was recording this song, I was envisioning a world where color was not the center of attention; it wasn't about black and white, green and yellow, but we were all on a dancefloor, living and breathing as one."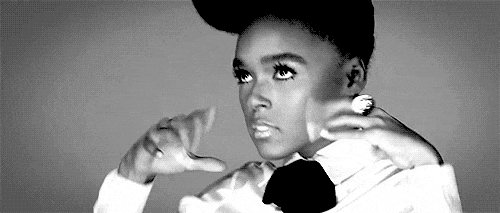 Amen; the sountrack and first six episodes of The Get Down are available August 12 on Netflix.

Listen to the disco-friendly track.