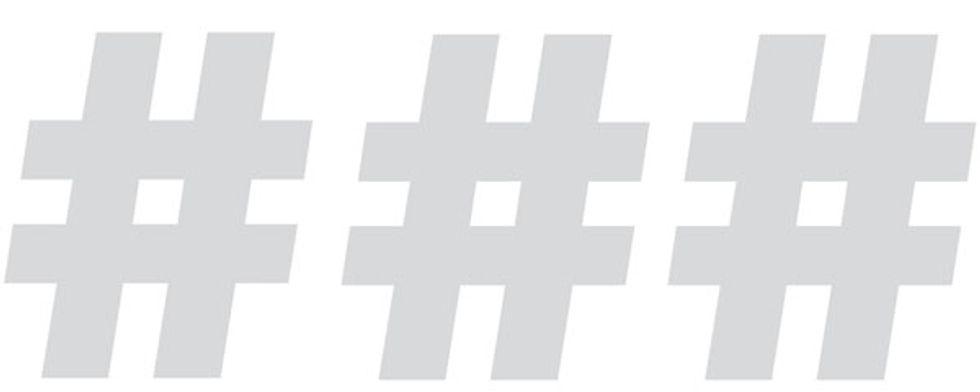 Crafting the perfect hashtag to sum up your 140-character creation is almost an art form. The hashtag is primarily used to organize topics and make them more searchable, but those comfortable with the Twitter lexicon are using the # to make a statement. You following? Here are some simple tips to getting pounded:
#1
. Alliteration is always appreciated.
#2
. Think of the hash first. When you come up with something great, compose a tweet that will make your hashtag a punch line.
#3
. Punctuation is key. Always capitalize the FirstLetterOfEveryWord.
#4.
Replace words with other words that sound like the word you meant to use. For example: I love cute girls from Williamsburg until they stand in front of me at a concert with rat nest ponytails invading my space. #BurgYourPardon
#5.
#G4L is always a winner.
Try it out!
@drewpsie
is just waiting to be overturned as the hashtag king! #TagTics
MORE FROM PAPER'S GUIDE TO THE INTERNET