Harry Styles mixed it up at BRIT awards tonight in London, changing out of his brown Gucci suit from the red carpet and into a resplendent daffodil yellow women's look from Marc Jacobs' Spring 2020 collection.
The Fine Line singer, who was nominated Best Male Artist and Album of the Year at the ceremony, kept the purple scarf that was styled on the runway but did pair his look with the floppy Stephen Jones hat.
He also took to the stage to perform in a white lace Gucci jumpsuit (while keeping the pearl necklace from the red carpet.) "Tailoring has been an important part of Harry's wardrobe for some time now. We've never been afraid to experiment with silhouette, and tonight is no exception," Lambert told British Vogue of the three Brits looks. "We have definitely been teasing elements of the tour wardrobe for a while now, and one of tonight's looks is a taste of things to come... but I'm not going to tell you which one."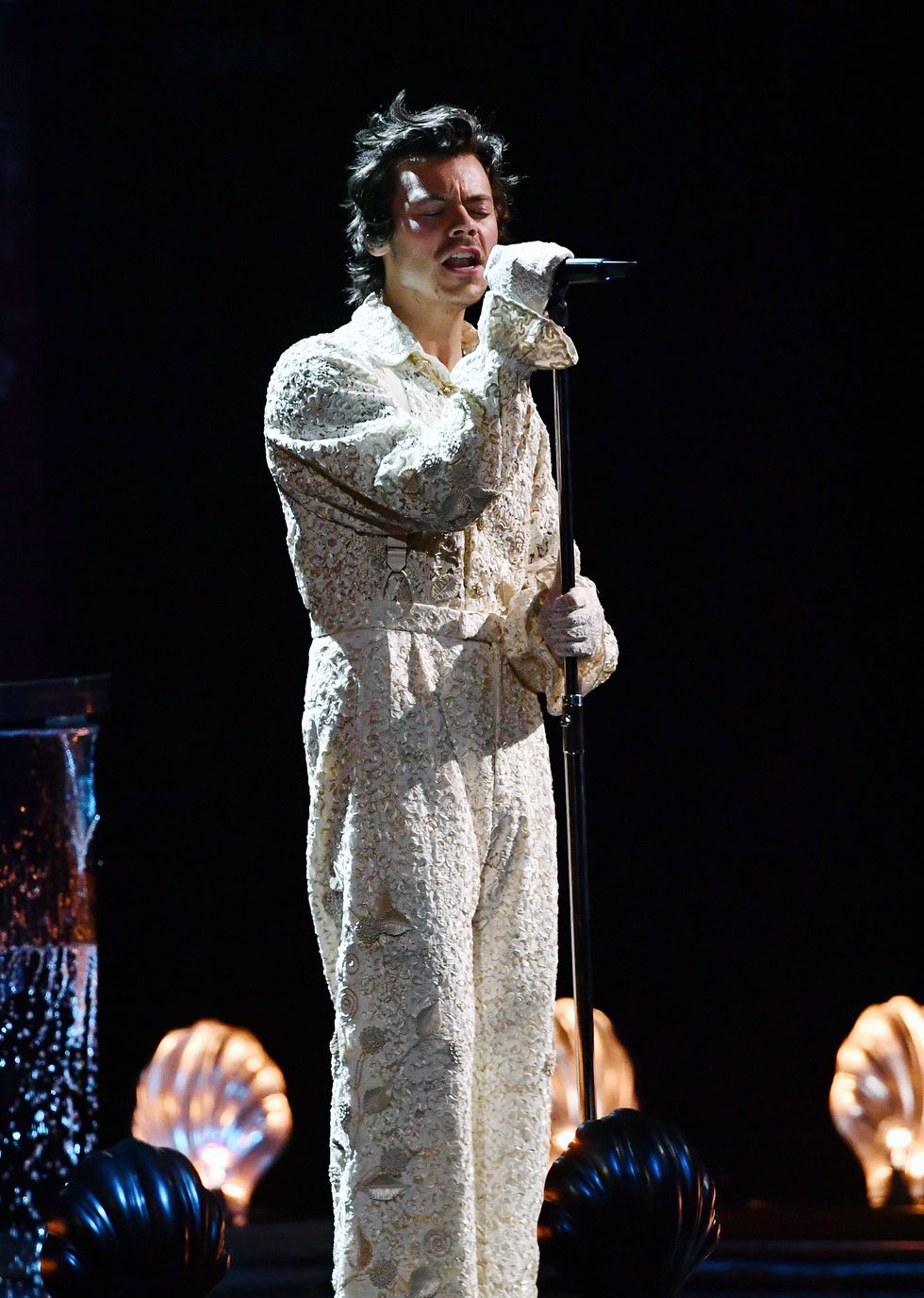 The Marc Jacobs outfit in particular will look familiar to many as it's the same suit Lady Gaga wore on a 2019 ELLE cover. "The moment I saw the marigold suit on the Marc Jacobs Spring/Summer 2020 runway, I knew we had to get it," Lambert added. "Marc and his team have been great, and I think all their hard work is really going to pay off. It's rock 'n' roll, with a touch of British camp."

Sign Up for the Morning PAPER