By most accounts, Harry Corrigan is far from your average 52-year-old man. For one, he's a fashion designer and artist — but he'd much rather just be a janitor. Two, his nails are currently painted a chipped pastel pink, with several leftover layers still visible underneath. And three, he collects and wears designer dresses.
In a February op-ed titled "The Boys Are Not Alright" writer Michael Ian Black made the argument that while women are certainly the victims of continued gender biases and pressure, they've also benefited from decades of conversation about womanhood. Men, he argued, had been "left behind." This had resulted in the recent onslaught of school shootings and incel murders.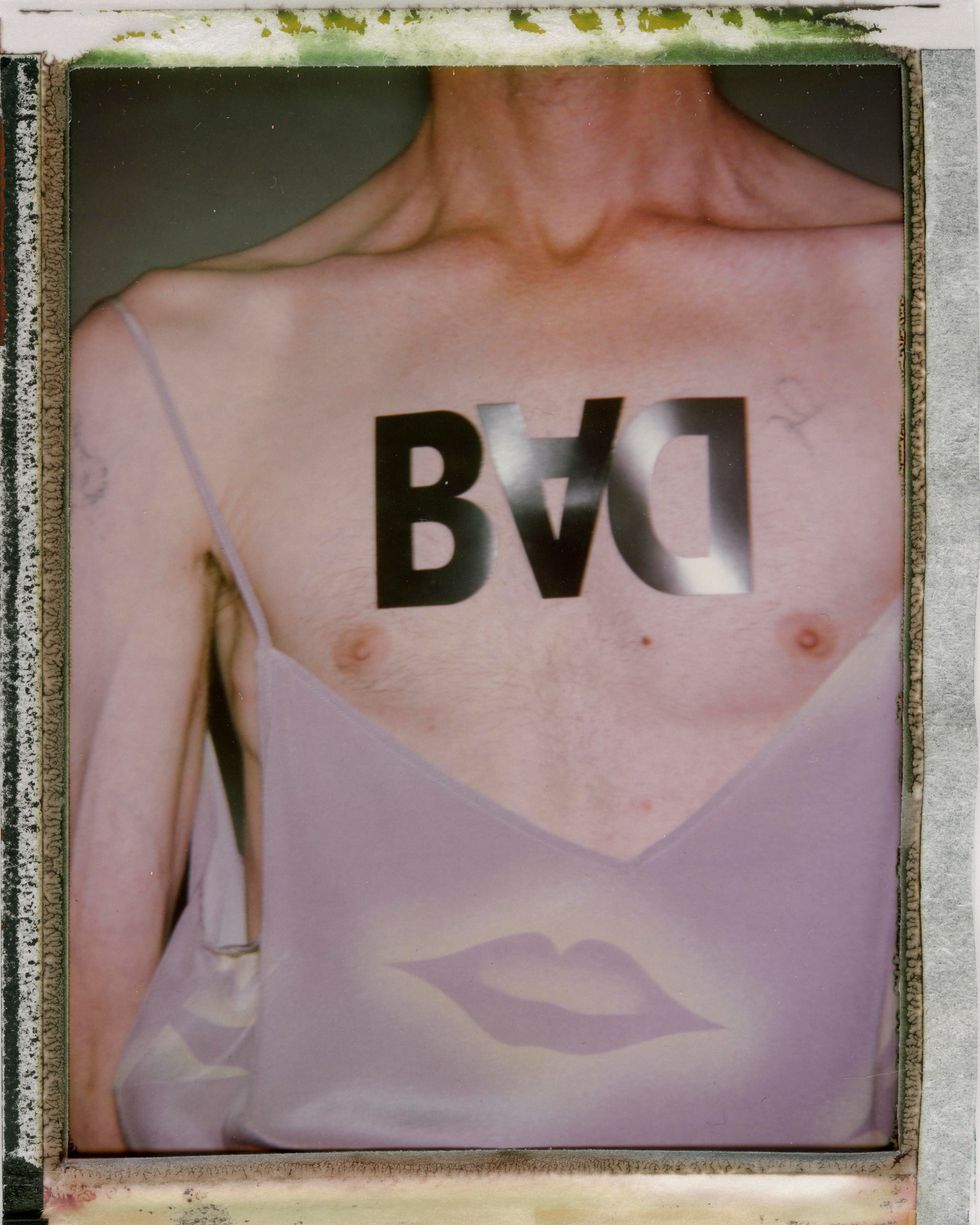 Dress by Dries van Noten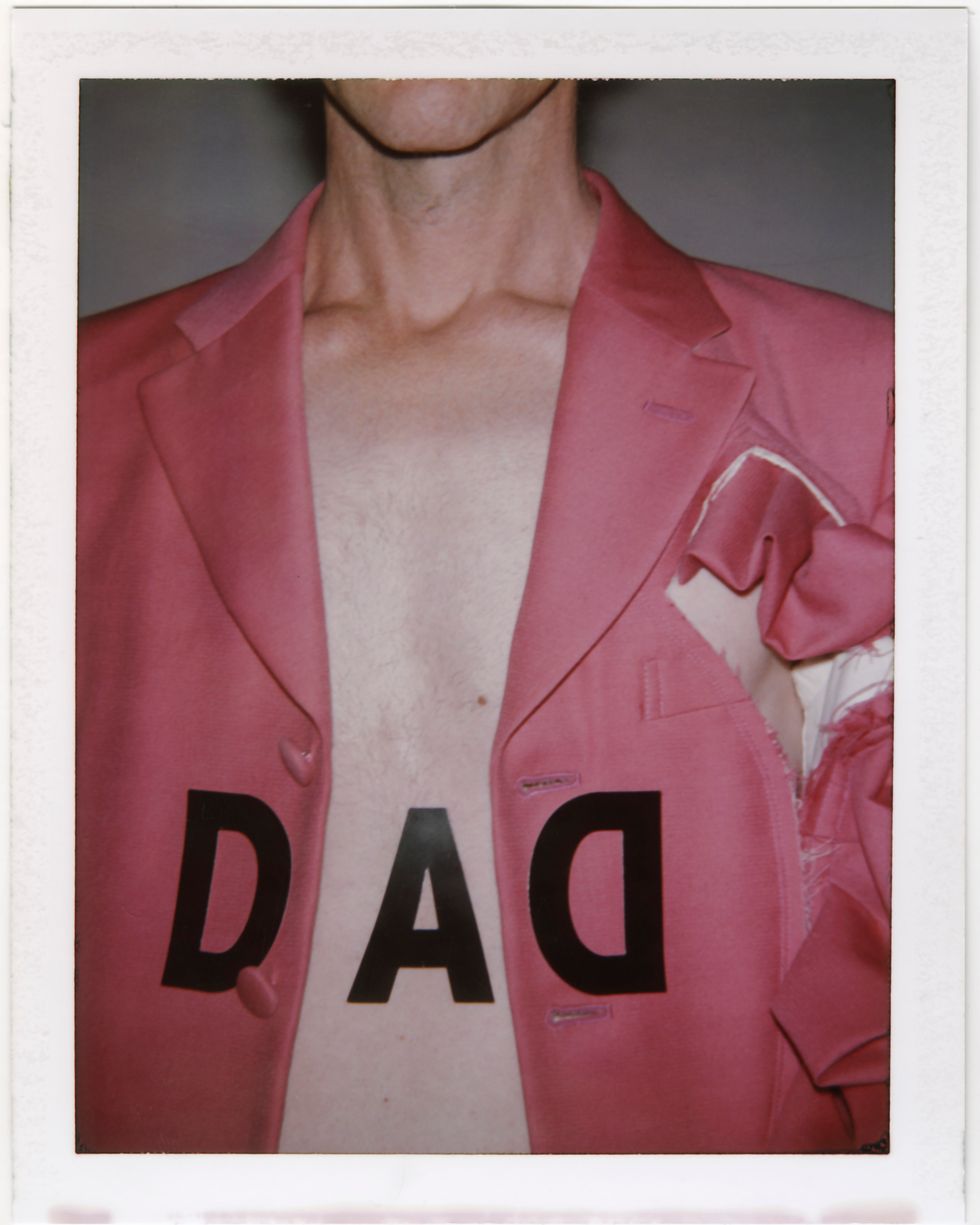 Blazer by Comme des Garçons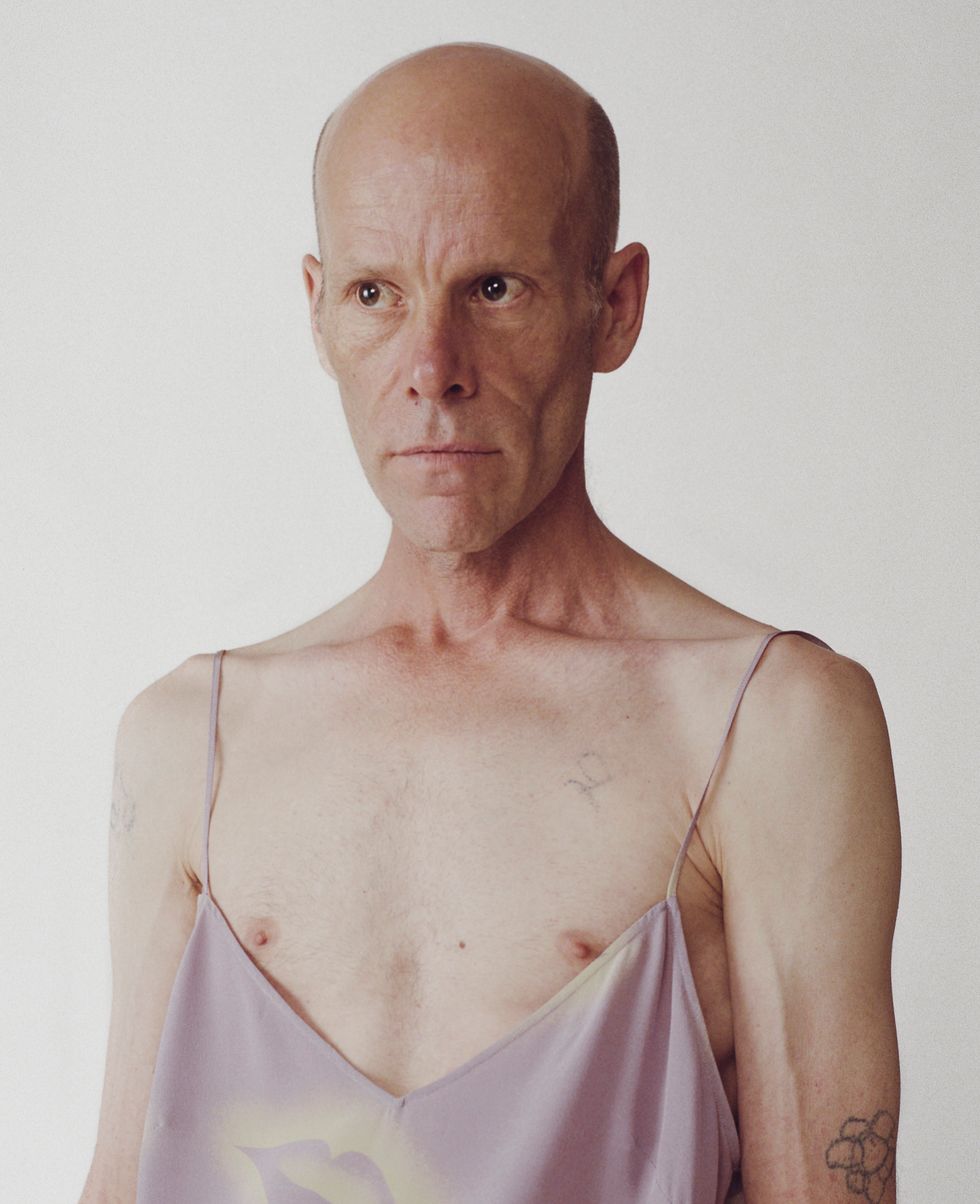 Dress by Dries van Noten
"Too many boys are trapped in the same suffocating, outdated model of masculinity, where manhood is measured in strength, where there is no way to be vulnerable without being emasculated, where manliness is about having power over others," wrote Black. "They are trapped, and they don't even have the language to talk about how they feel about being trapped, because the language that exists to discuss the full range of human emotion is still viewed as sensitive and feminine." He ended the piece by recommending that men use feminism as inspiration in order to liberate themselves from toxic masculinity.
Corrigan is a one-man army of androgyny, and an example of the freedom of male gender norms. "When I hang out with guys, I tell them they have to treat me like I'm a 72-year-old woman," he says. He regularly plays with gender through fashion, pairing rhinestone earrings with Adidas tracksuits, or one of his many designer dresses with a pair of Jumpman 9s.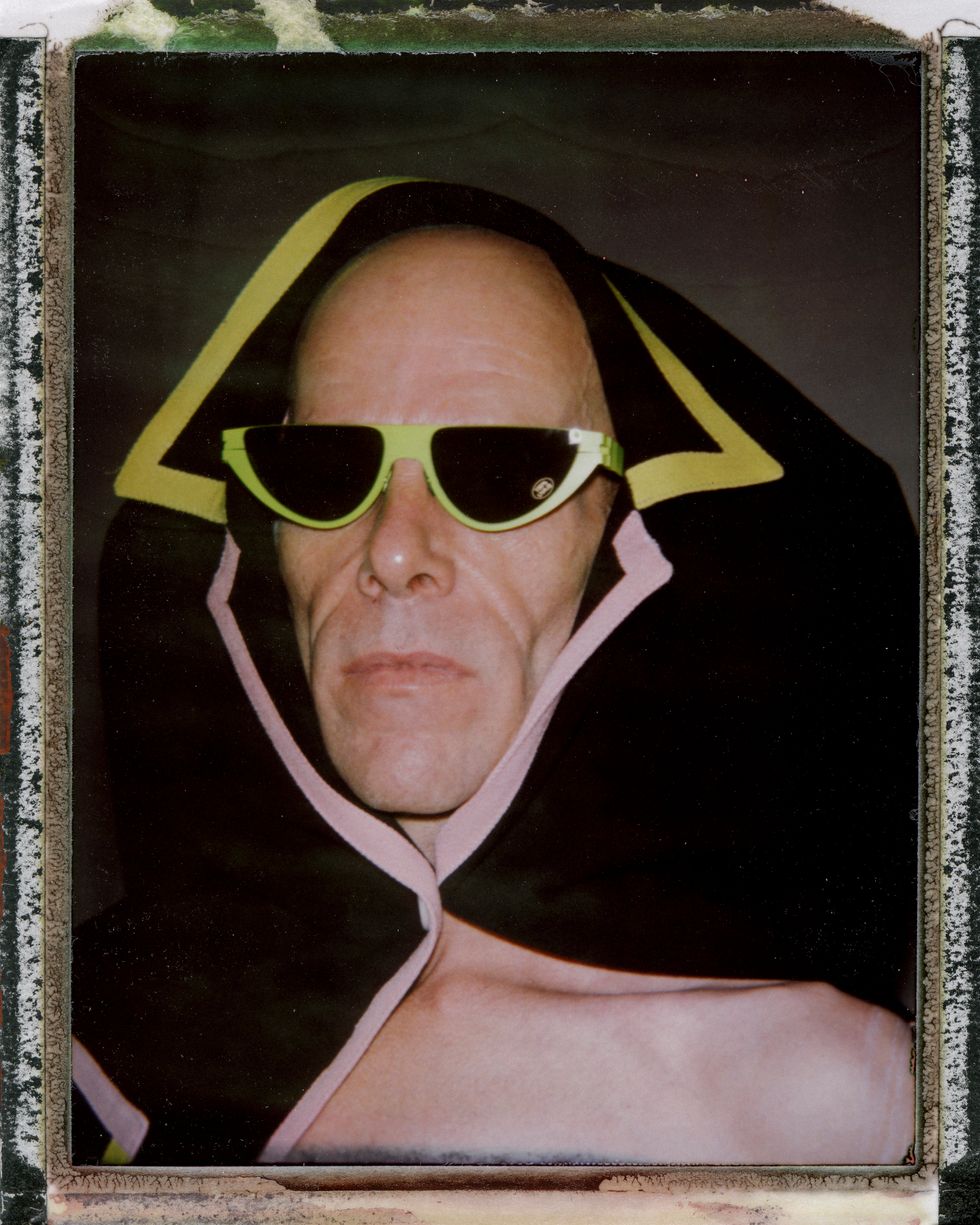 Sunglasses by Martine Rose x Mykita, Blazer by Moschino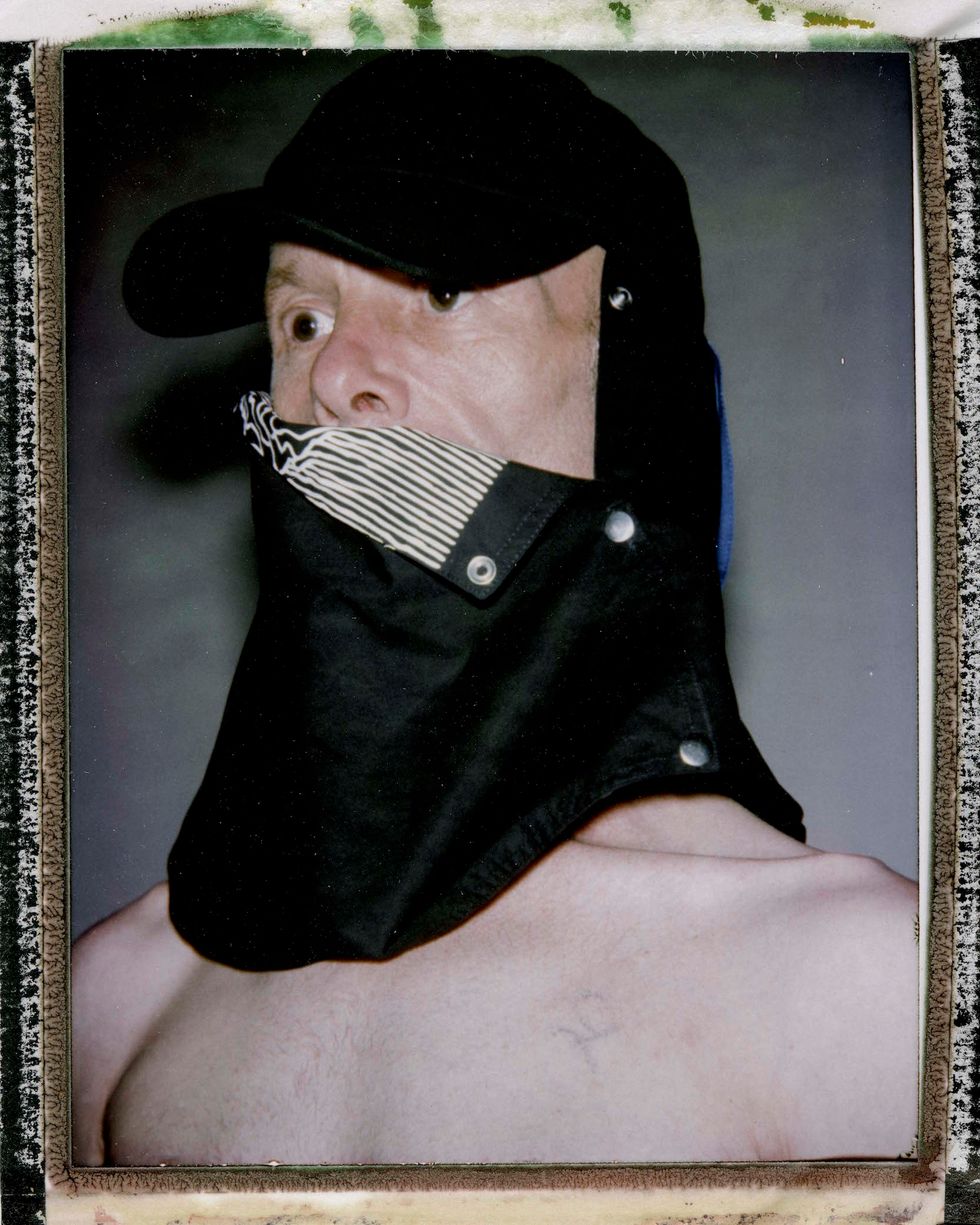 Hat by Raf Simons
Like everyone else, he felt the pressure to be masculine from an early age. When he was a kid, he would sneak into the basement and wear a hoodie as hair and try on dresses from an old box of clothes. "I just wanted to be a girl," he says. "And with my dad, it was something I had to hide." Allowing himself to experiment with clothing and gender eventually led to him better understand himself. "A part of me is a girl and a part of me is a guy," he said. "But I've had enough time to process these feelings to know that I'm [biologically] male."
Although we've have begun playing with gender through fashion (Acne Studios, Thom Browne and Rick Owens have all put out dresses and skirts for men) it's still rare to see men in traditionally female clothes. Even more so for those from older generations, such as him, a member of Gen X. He knows that he's a rarity, and when he meets a judgmental gaze or the odd comment in his everyday life, he simply ignores them. "It's because they've never seen this much style," he says. "I'm not very insecure."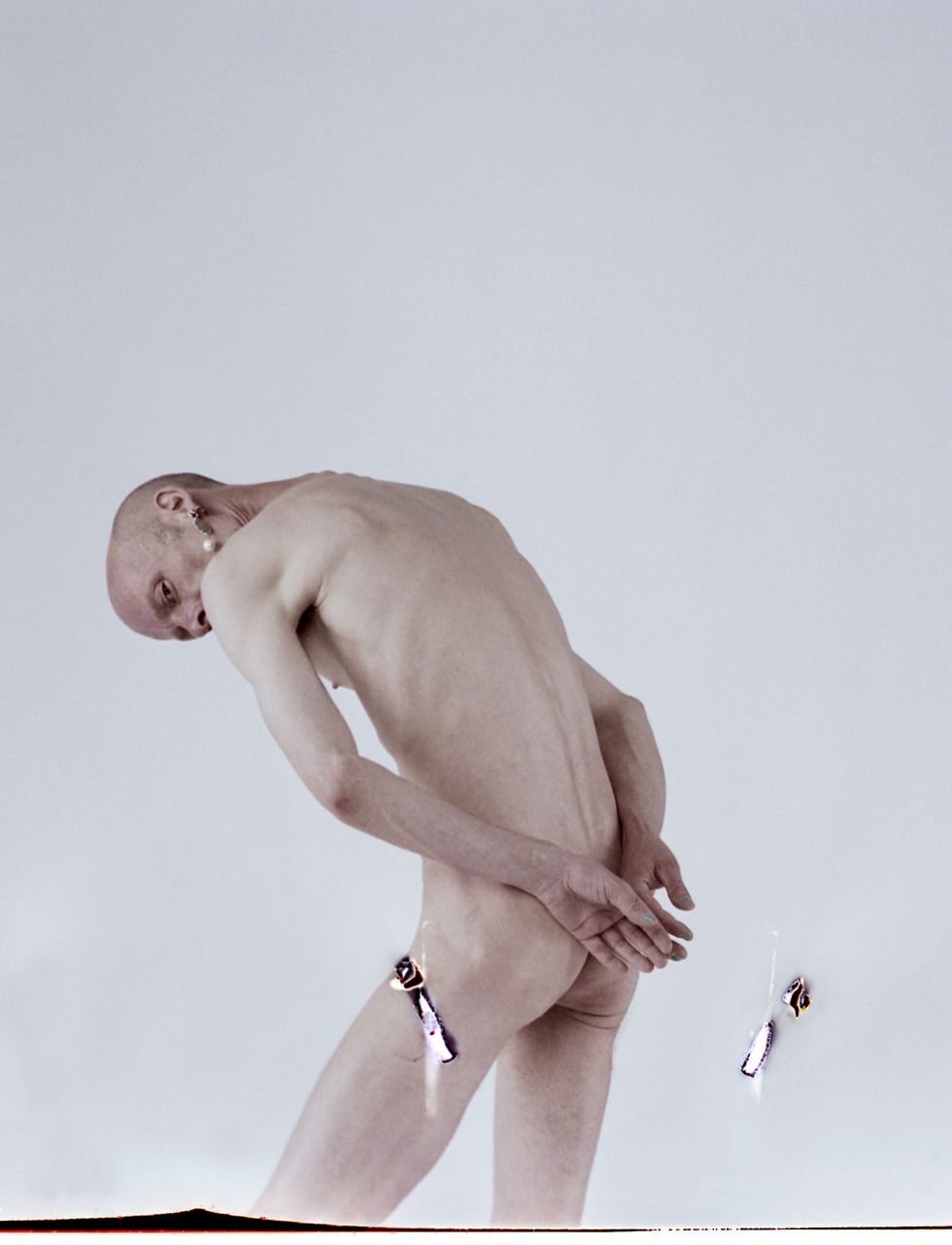 Earrings by Miu Miu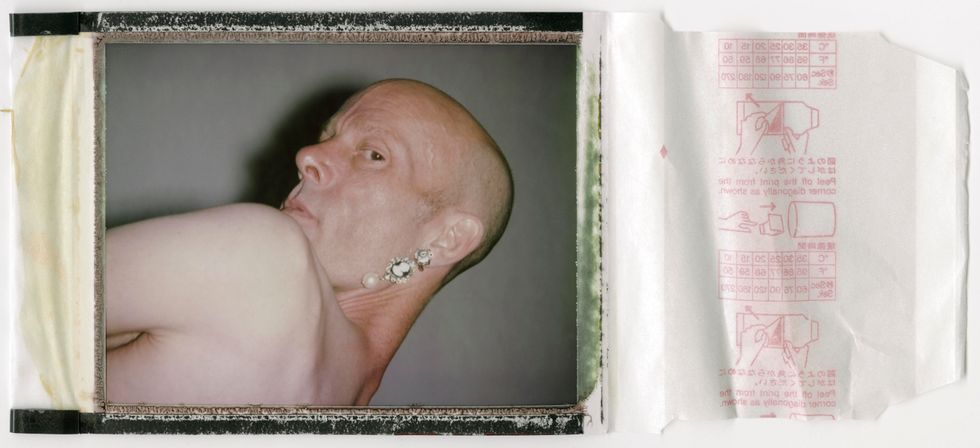 Earrings by Miu Miu
Corrigan appreciates women's clothes so much that he collects designer dresses. "I'll always be a Céline girl," he says. "I have three of their dresses. I also have some Issey Miyake, Comme des Garçons, and a couple of Sacai dresses." He claims that if he had to get married tomorrow or go to the Oscars, he already knows what he would wear.
To his wedding? "I would wear Céline running shoes, the ones that are like marshmallows," he says. "I have them in white and they're still in the box. I would wear them with a Comme des Garçons dress, it's mohair wool and polyester and has all these ruffles on the front and the back." And the Oscars? "I have a slip dress from Céline that's super sexy," he says. "That with no underwear."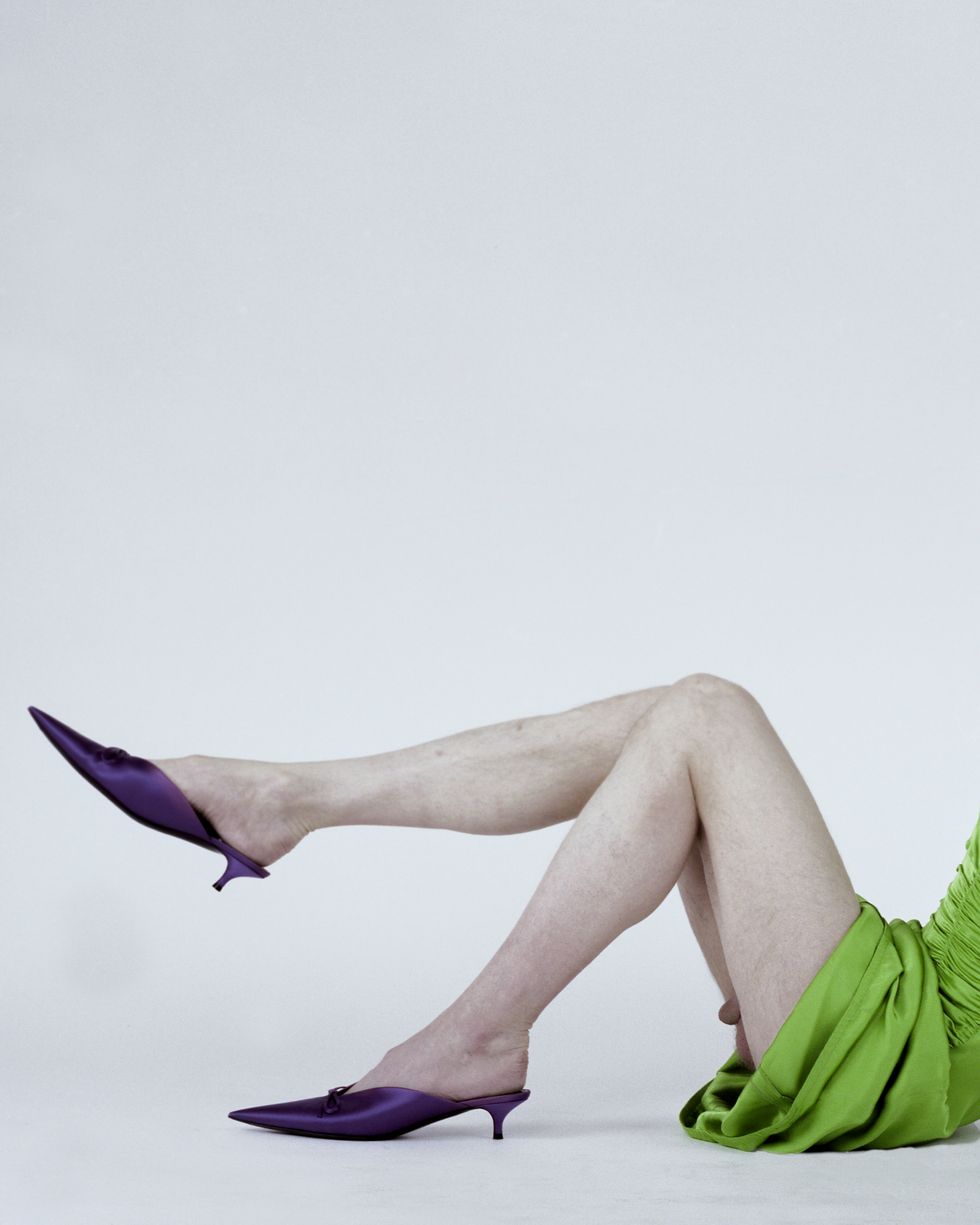 Dress by Helmut Lang, Shoes by Balenciaga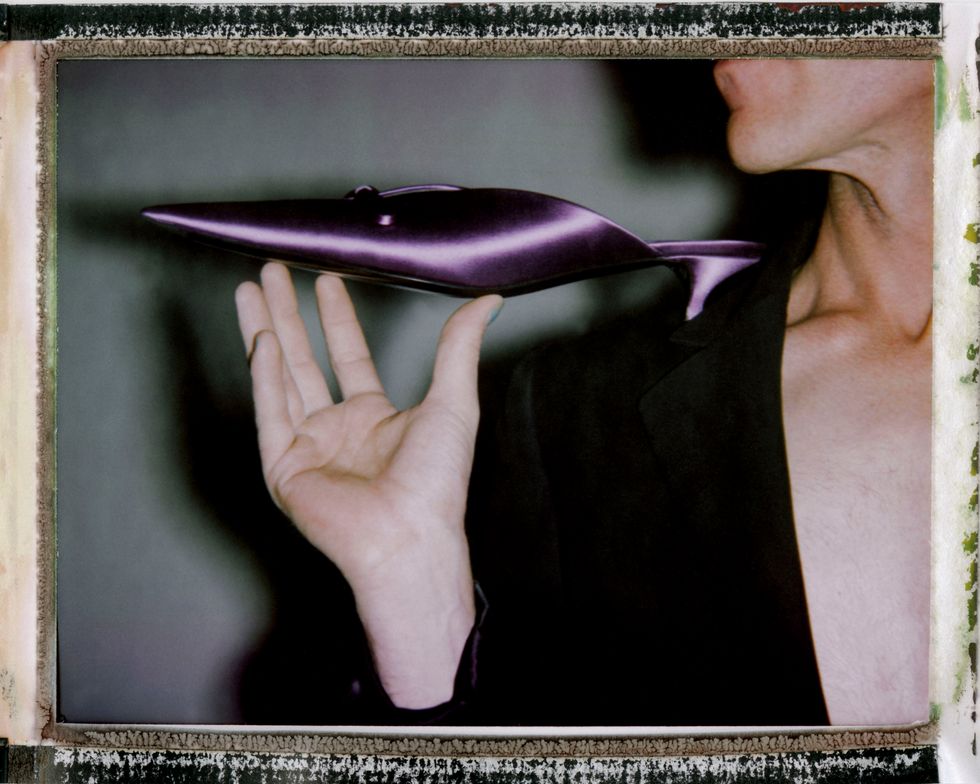 Shoes by Balenciaga, Blazer by Gianfranco Ferre
Even in his career, Corrigan embraces the duality of femininity and masculinity, engaging in artistic and manual labor; he is an artist and a designer, who spends most of his mornings working as a janitor. "I love it," he says. Once, when he was given a promotion at a shop where he worked part-time, the first question he asked was if he could continue to clean the store. "I think I'll be a janitor forever. Even if I won the lottery tomorrow, I'd just do that."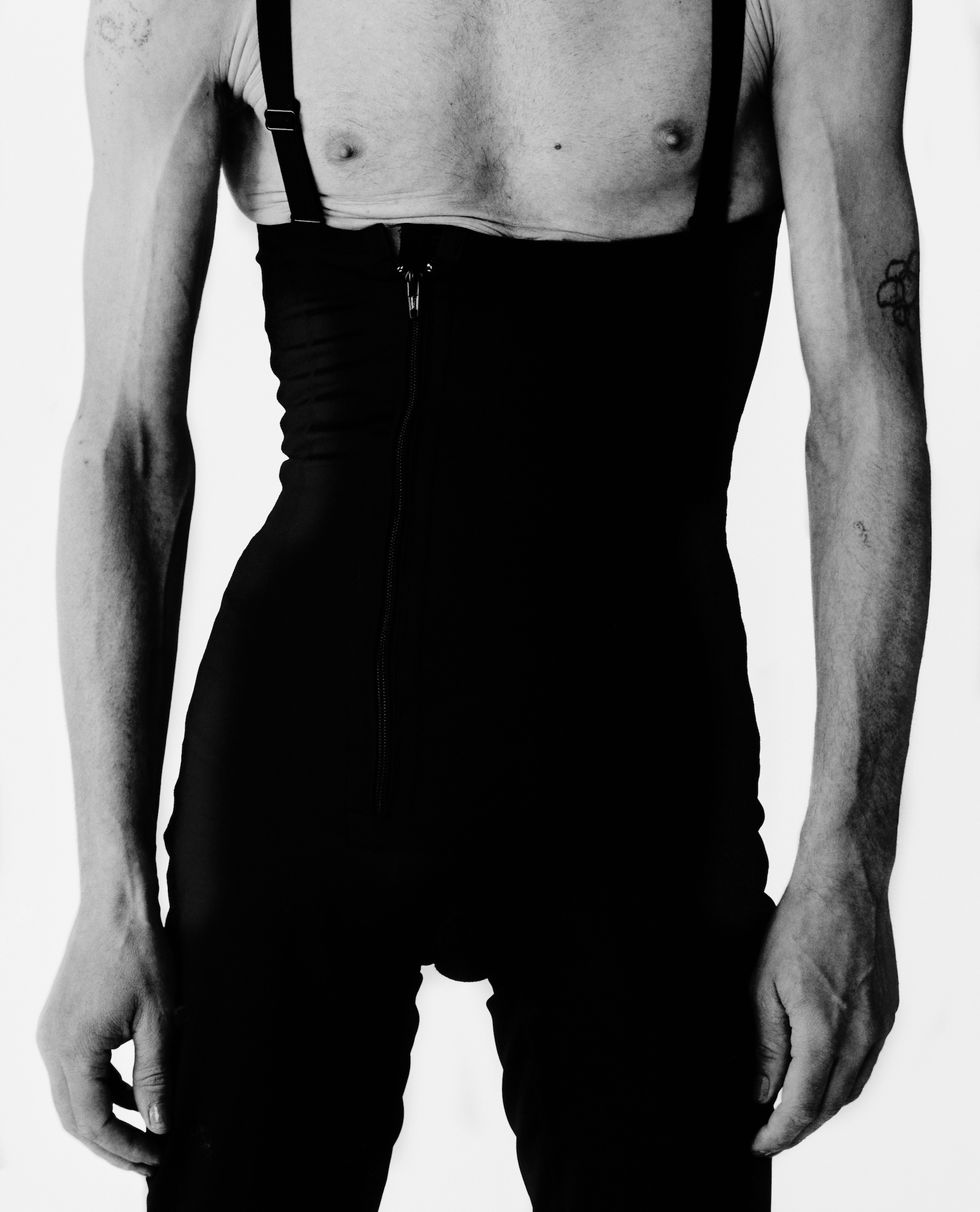 Shapewear by Catwalk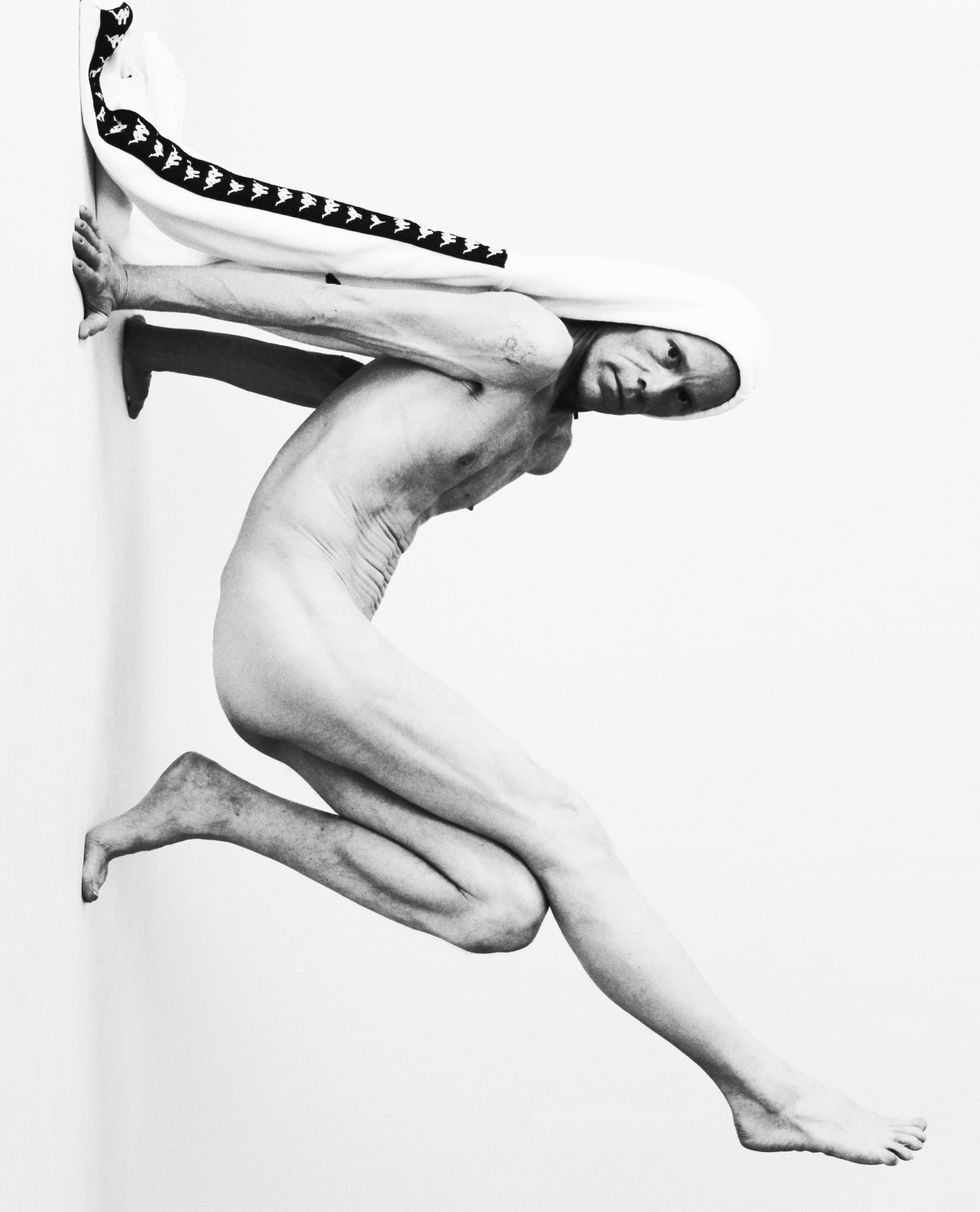 Hoodie by Gosha Rubchinskiy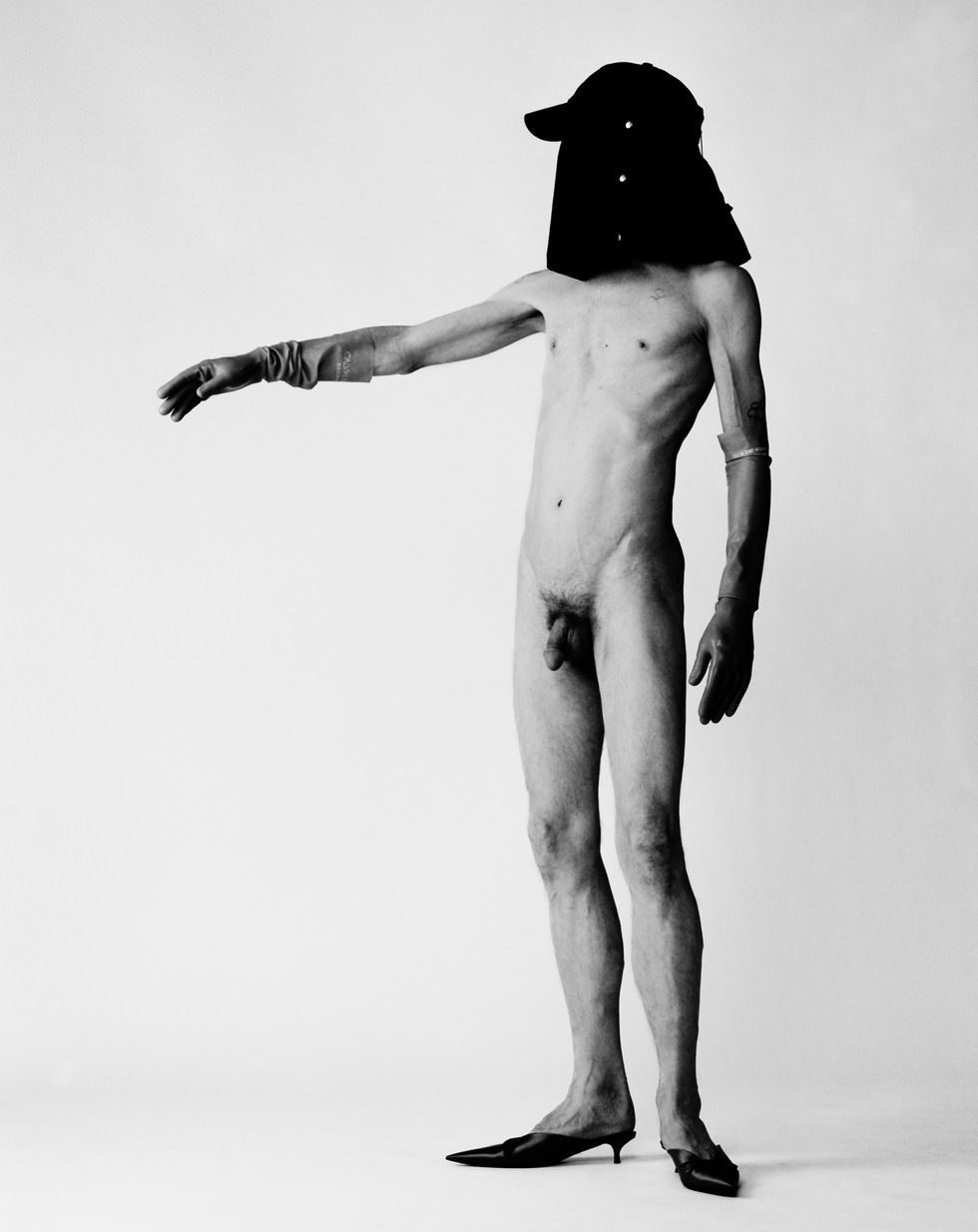 Hat by Raf Simons, Gloves by Calvin Klein 205W39NYC, Shoes by Balenciaga
Photography: Alex Black
Styling: Harry Corrigan (using pieces from his own vintage collection and Cahier d'Exercices)
Sign Up For The Morning PAPER