20-year-old "model" and youngest son of billionaire Peter Brant and supermodel Stephanie Seymour, Harry Brant, has (unfortunately) broken his silence about his July arrest for skipping out on a cab fare and possession of a "white substance" in Greenwich, Connecticut.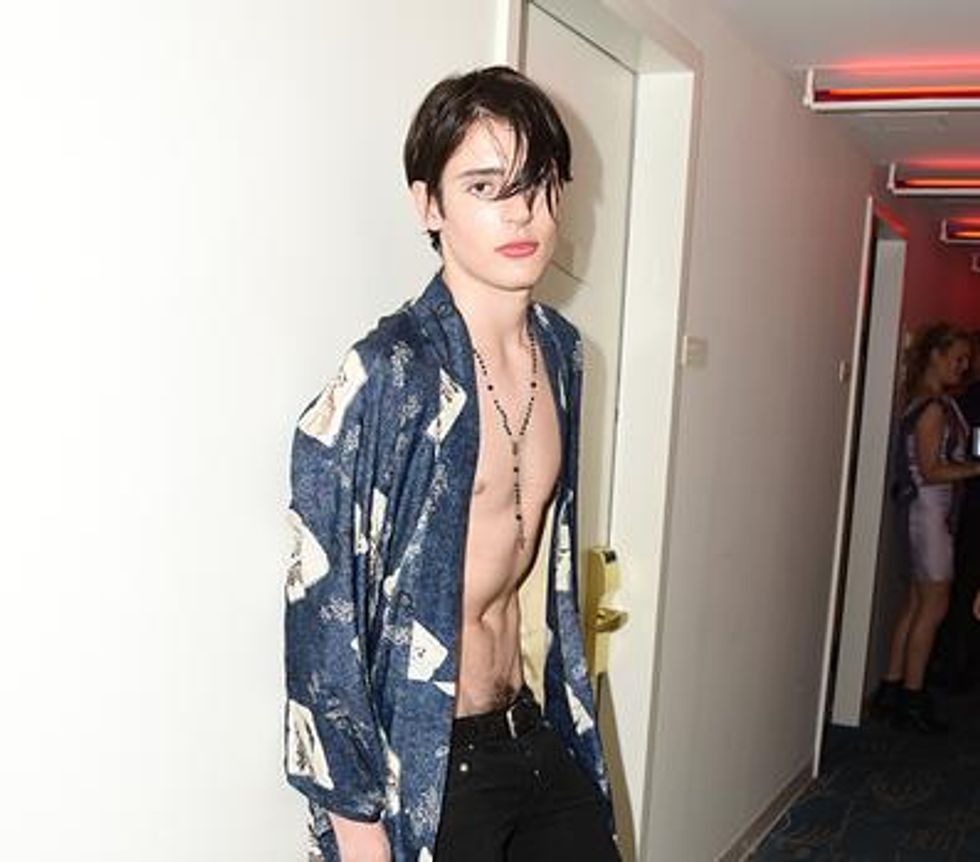 via BFA
The socialite first posted this Instagram--a Steven Meisel photo of model Iselin Steiro:
Cool.
He didn't stop there, though!
He capped it off with this shot of Naomi Campbell, glancing down at a New York Post story about herself.
Nice.
This past March, Harry's older brother, Peter Brant Jr.--who once publicly announced a plan to kill Obama--was also arrested--in his case, for drunkenly ranting and threatening airport security.
In a deleted Instagram, Peter boasted, "Airports are a bitch. Catch me if you can."
Harry gave his own -_- replies to "haters" commenting on the situation with statements like this...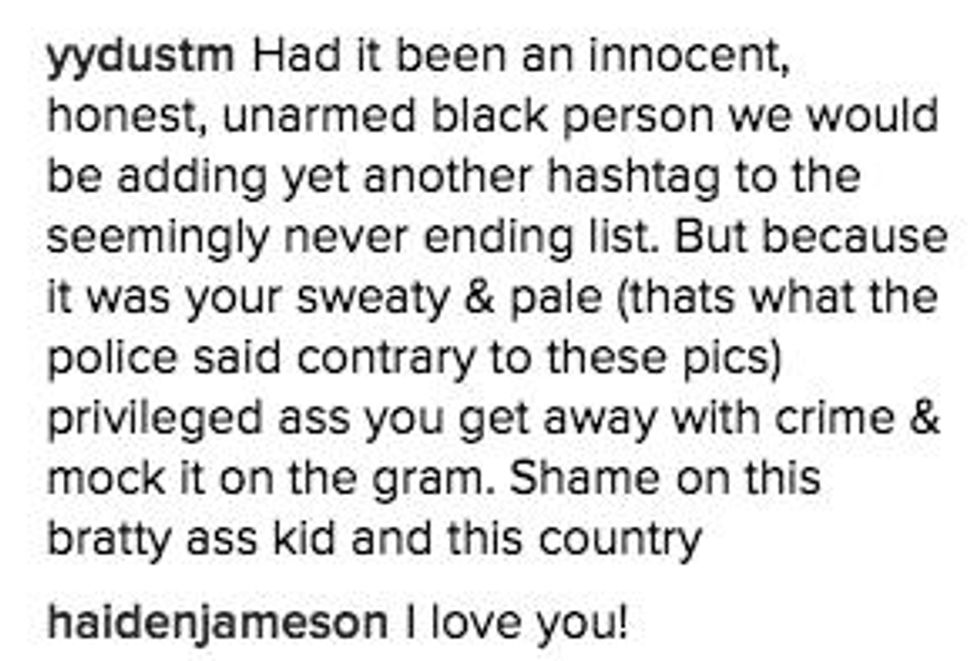 His excuses included "Happens to the best of us" and "LIVING."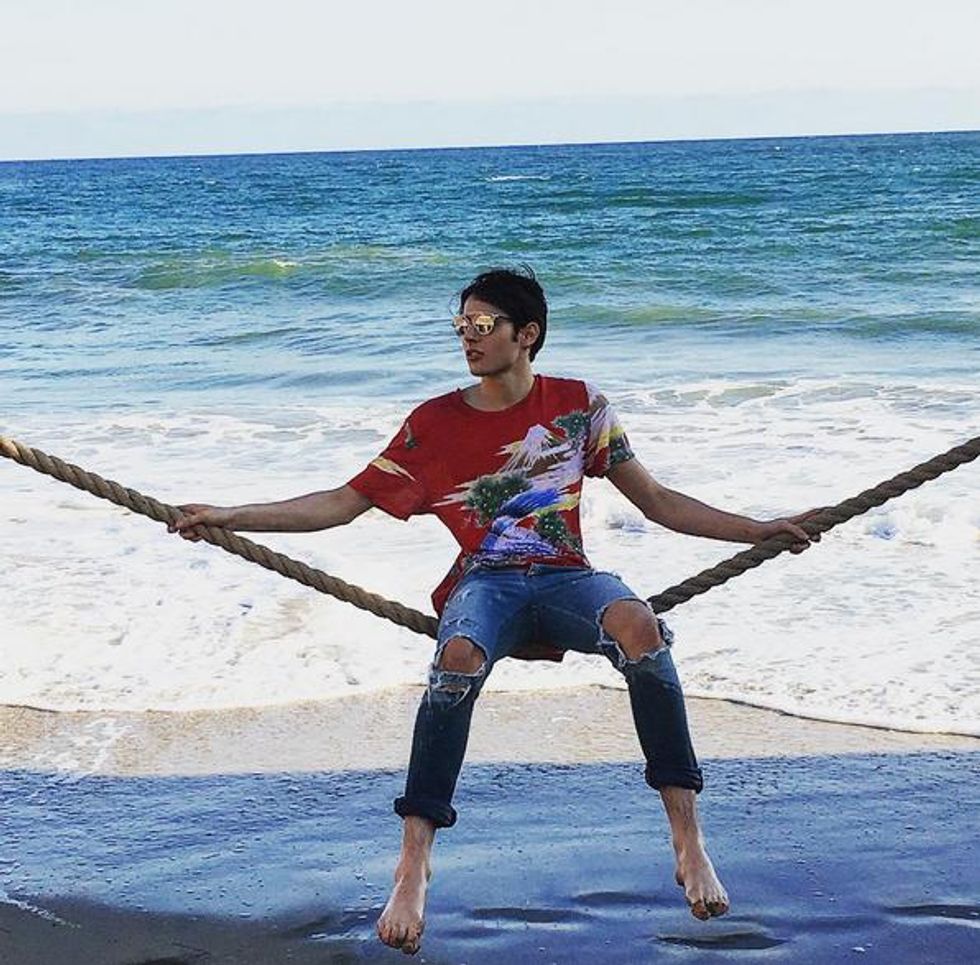 via Harry's Instagram
Doesn't seem like Harry was as unfazed by the situation as he puts on; as we know, police say Harry was "sweating profusely and pale in color" during his arrest.
Lol.