Swedish underwear and socks brand Happy Socks has teamed up with graffiti artist, club owner and all-around nightlife prince, André Saraiva, on a new collaboration. Happy Socks previously partnered with slasher-core director Robert Rodriguez on a bloody, fanged line and short film that featured a girl going full Dusk Till Dawn on a vampire with a glass-filled sock; before that, Snoop Dogg's collab was predictably 420-friendly.
The Spring/Summer Happy Socks line captures the romantic whimsy of André's graffiti and demands to be paired with your chunky jelly shoes. Mr. A, André's grinning, top-hatted tag, winks in the socks' prints and the signature bubblegum pink used in his Love Graffiti -- a series of people's names commissioned by their admirers -- pops against the rest of line's bright blue, black, and white color palette.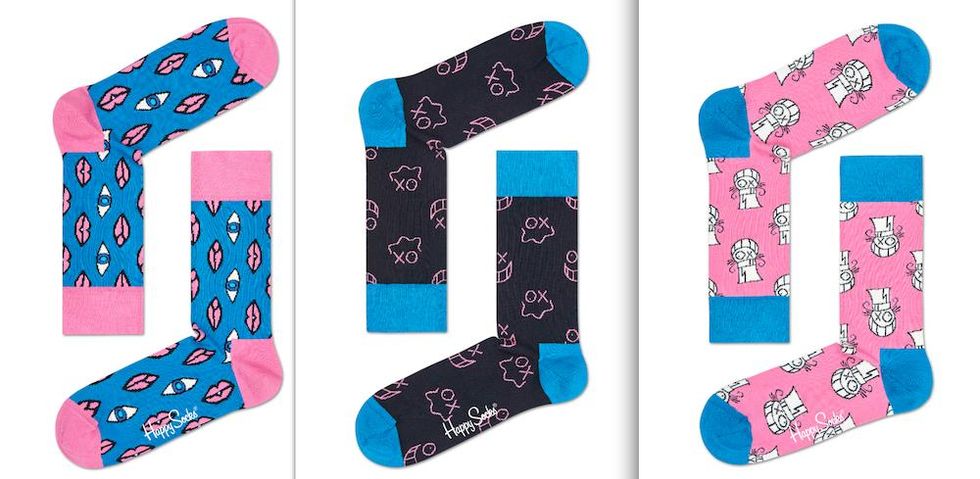 Happy Socks limited-edition collab with André includes skivvies for both men and women, as well as socks in three different prints. It is available on Happysocks.com.
Photos courtesy of Happy Socks