Saturday, October 24th, is Drake's 29th birthday. It promises to be a pretty good one for him -- he's come close to breaking the internet with his dorky, trippy, and all-around Drake-like video for "Hotline Bling," a song that's close to landing on the top spot of the Billboard charts (his first time as a solo artist). He's coming off a pretty successful summer. And he's about to head into the studio to finish off his highly-anticipated next album, Views From the Six.
One of the most impressive things about Drake's career is that he's managed to create a minor self-contained mythology for himself, complete with long-term, soapy romantic interests (Rihanna, maybe Nicki Minaj), villains (Meek Mill), older sages (Lil Wayne), and a whole host of
personae and associated outfits
. As a way of diving into this cosmology, let's take a trip through the world of Aubrey Drake Graham with this, the
PAPER
A to Z of Drake.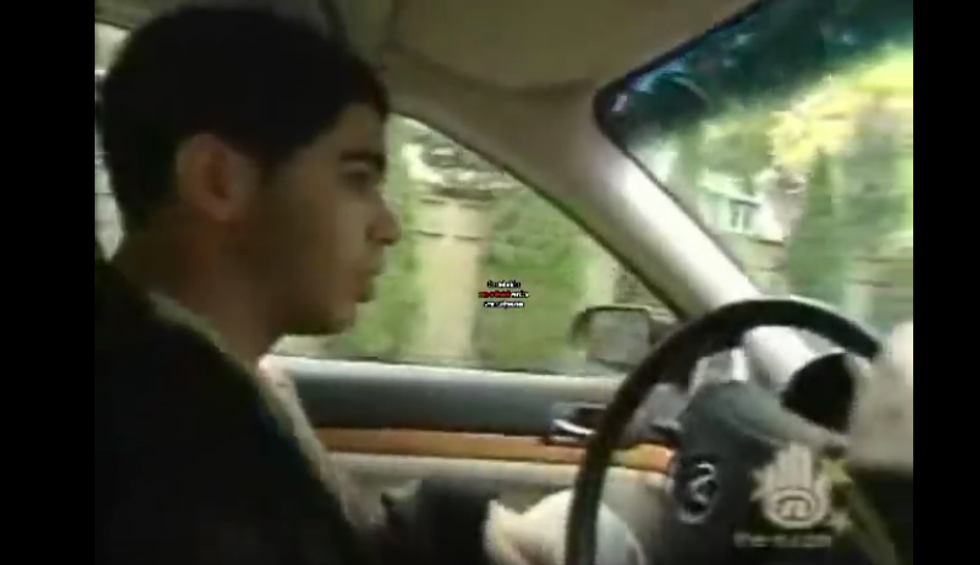 A is for Acura: 
Back when Drake was starting from the bottom, he drove a 2004 Acura TSX. "This is my baby, I guess," a then-"Aubrey Graham" tells the camera in
this "Degrassi Unscripted" clip
from 2004 with all of the unbridled enthusiasm of an 18-year-old boy. "It's a nice first car for like a teenager, I guess." Drake would graduate to better whips over the years, but mentions of his beloved Acura still appear in his lyrics, from "Worst Behavior" ("This ain't the son you raised who used to take the Acura / 5 a.m. going shoot Degrassi up on Morningside") to "Schemin' Up" ("I used to drive an Acura to school / Now I don't touch the wheel unless it's new.") Drake got to where he is now in a Honda, and don't you forget it.
<br/><b><br/></b></div><div><b>D is for Dominican Drake:</b> One of the best parts of the Drake internet cosmos is the vast body of memes that suppose (often with some evidence) that Drake is low-key Dominican, or at least loves Dominicans. He makes a lot more sense this way. Head over <i><a href="http://remezcla.com/lists/the-evolution-of-dominican-drake-a-history/">Remezcla</a></i>, where Dominican Drake expert Isabelia Herrera has you covered.<br/><br/> <div style="text-align: center;"></div> <b>E is for Exes:</b> Oh man, oh man, not again. Like seriously, is there anyone else other than Drake who you're allowed to listen to post-break up or in the bathroom at the club when you see your boo with a new squeeze? Yeah, that's what we thought. </div><div>  <br/><blockquote class="twitter-tweet" lang="en"><p dir="ltr" lang="en">He's the best to ever do this. I'll always stand by that. I've seen too much, I know too much about how this all works. There's no one else.</p>-- Noah Shebib (@OVO40) <a href="https://twitter.com/OVO40/status/645318125722931200">September 19, 2015</a></blockquote> <script async="" src="//platform.twitter.com/widgets.js" charset="utf-8"/><br/><b>F is for Forty: </b>Noah "40" Shebib is Drake's long-time producer, engineer, and overall musical collaborator, well-known within the world of OVO (he's the co-founder of the label!) but not necessarily a household name if you aren't from Toronto. (Though the former child actor <a href="http://www.complex.com/music/2010/06/the-acting-career-of-drakes-producer-noah-40-shebib/the-virgin-suicides"><i>was</i> </a>in the <i>Virgin Suicides</i>.) Still, keep the tracks he's worked on ("Marvin's Room," "Started From the Bottom," "Hold On We're Going Home") if you're looking for a clue about the sound of the new album.</div><div><br/></div><div><b><br/></b></div><div><b>G is for God, Six: </b>Drake's upcoming album is called <i>Views from the 6</i> and his last mixtape, <i>If You're Reading This It's Too Late,</i> features several mentions of his hometown of Toronto as the six It turns out, however, that referring to Toronto as "the Six" is, more or less... totally, deeply <i>not</i> a thing. <i>BuzzFeed</i> got on the case with the feature, "<a href="http://www.buzzfeed.com/tanyachen/trying-make-the-6-happen">Drake Is Trying To Get People To Call Toronto "The 6" For Some Reason."</a> The piece points out that two of three area codes in Toronto end and being with the number 6 -- 416 and 647-- but otherwise most people, including Torontonians, had never heard the phrase used before. There's also a theory that it's a reference to the <a href="https://en.wikipedia.org/wiki/Amalgamation_of_Toronto">1998 amalgamation of Toronto</a>, which incorporated six boroughs into a "megacity." Still, the true origin of the term remains unclear. Only the Six God knows.</div><div><br/></div><div><b><br/></b></div><div><b>H is for "Hold On, We're Going Home": </b>A Michael Jackson mash-note that the Weeknd must envy, and still Drake's best song. If Aubrey had come up a few decades earlier during a more genre-regimented time, he probably would have been forced to choose between being either a conscious rapper or a Jodeci-style R&B singer. Thankfully in these more enlightened times, he can make songs like this as well as "HYFR (Hell Ya Fucking Right) style bangers and the world is a better place for both.</div><div><b><br/></b><br/><b><br/></b></div><div><b>I is for <i>Ice Age 4</i>:</b> Yes, Drake voiced a woolly mammoth named Ethan in the fourth movie in the <i>Ice Age</i> franchise (subtitled <i>Continental Drift</i>, because it's apparently an action movie from the '80s). More importantly, he performed on the film's soundtrack, exemplified by the above clip of the entire cast singing the unbelievably corny and bloodless (even for Drake!) theme song for the movie. It is beautiful.</div><div><br/></div><div>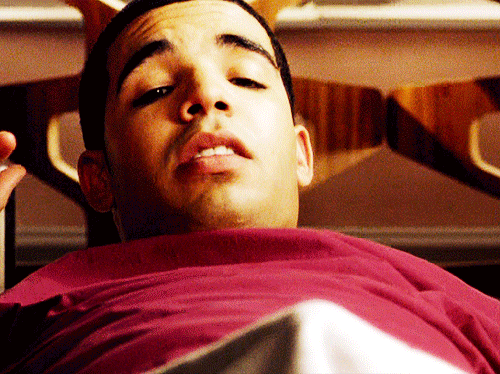 <b>J is for Jimmy: </b>Drake's initial star turn was on <i>Degrassi: The Next Generation</i> as the adorable Jimmy Brooks, a basketball star who becomes confined to a wheelchair after he's shot by a foe and left paralyzed from the waist down. (Well, not entirely from the waist down, per this iconic Jimmy-gets-a-sweatpants boner GIF from the show.) Drake has never shied away from his days as a child star, mentioning the Canadian teen soap in several of his lyrics and telling <i>PAPER</i> <a href="http://www.papermag.com/2010/06/dream_date.php">in 2010</a>, "<i>Degrassi</i> was some wild times." Indeed, Drake, indeed. <br/><br/>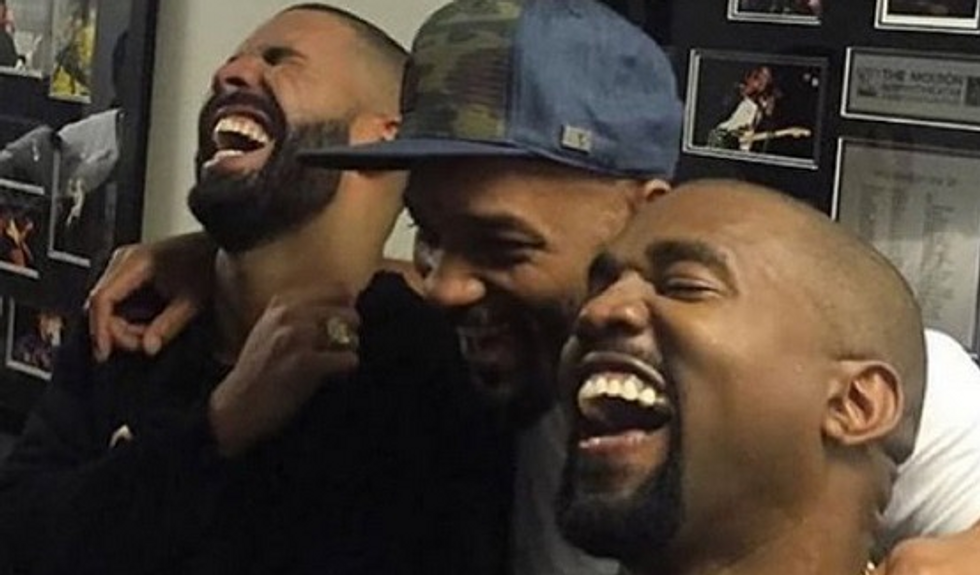 <b>K is for Kanye West:</b> The <a href="http://www.papermag.com/2015/04/kanye_west.php">other biggest rap star in the world</a> is a bit less keen on dominating music now (he's got other fish to fry), but that doesn't mean he isn't one of Drake's biggest and most important influence. There's a very good case to be made that Drake's career just wouldn't be possible in its current form without the existence of <i>808s and Heartbreak</i> (and it's probably right, if we're keeping it 10 squared).</div><div><br/></div>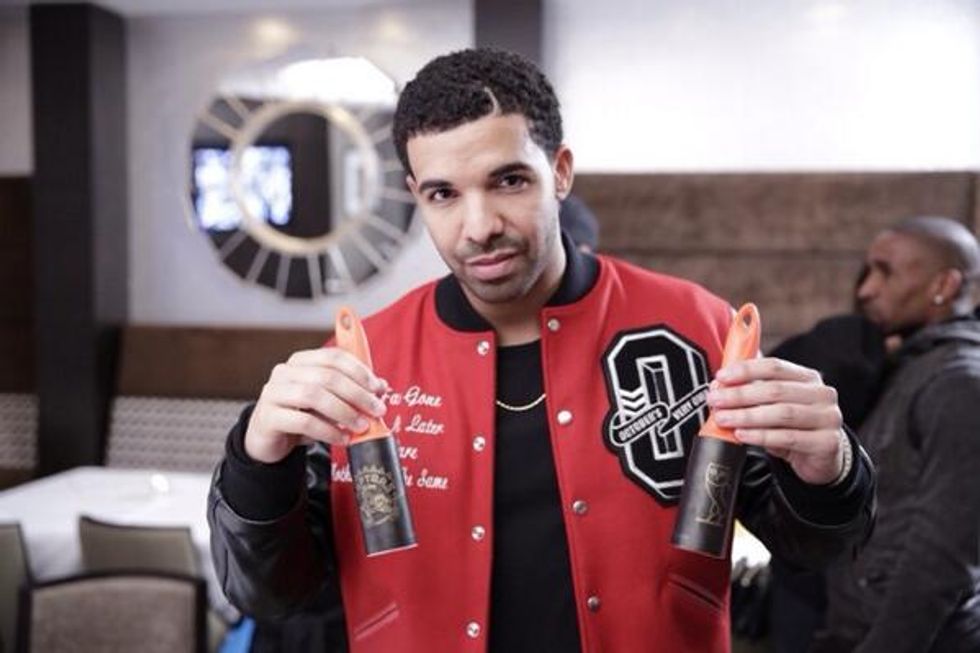 <div><b>L is for Lint Rollers: </b>What's swaggier than a <a href="http://pitchfork.com/news/55008-toronto-raptors-hand-out-drake-branded-lint-rollers/">#NoLint Bounce lint roller</a> emblazoned with the OVO logo? After all, the Toronto Raptors had to capitalize on their patron saint's shippage in some sort of cross-brand marketing way -- and in the process making Drake the man who single-handedly brought back no cat hair chic.   </div><div><br/></div><div><br/></div><div><b>M is for "Marvin's Room": </b>One of Drake's first breakout hits, "Marvin's Room" also helped establish his dominant confessional mode, and provided one of the most emotional moments for a star known for his willingness to wear his heart on his sleeve.</div><div><br/></div><div><div align="center">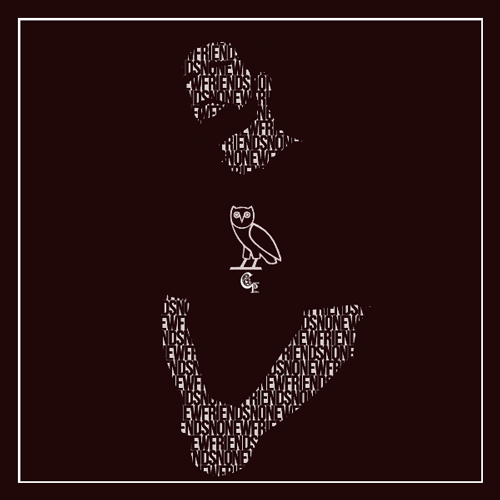 <font style="font-size: 0.8em;"><a href="http://houseofdxwn.com/post/48136924735/a-cover-i-guess">gif via HouseofDxwn</a></font><br/></div><br/><b>N is for No New Friends: </b>In both "Started From The Bottom" and the DJ Khaled/Rick Ross collaboration "No New Friends," Drake made it clear that he was not in the market for fake friends, and would rather just hang out with the dudes he knew before he became famous. On the same song, Rick Ross announced his intention to spend every night in the strip club with his friends, which sounds expensive and unsanitary. For more on the various times Drake had to deny himself new friends (with the exceptions of Future, Serena Williams, Fetty Wap, iLoveMakonnen, and maybe D.R.A.M.), see <a href="http://www.buzzfeed.com/perpetua/4-times-drake-had-to-question-his-no-new-friends-vow">Matthew Perpetua's crucial fan fiction</a>.</div><div><br/></div>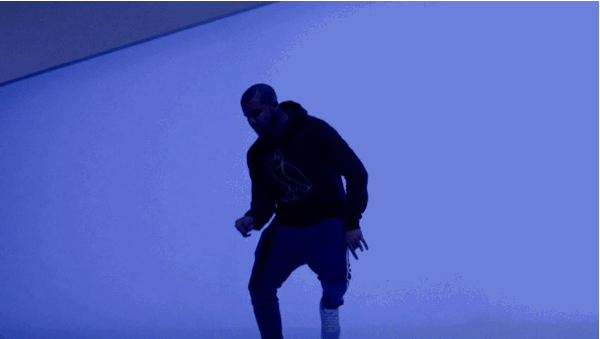 <div><b>O is for OVO (and Owls): </b>Fuck off, Harry Potter. Drake's probably got the owl (and the month of October for that matter) trademarked at this point. </div><div><br/><br/><b><br/></b></div><div><b>P is for Ping-Pong: </b>Drake loves ping-pong and takes it very seriously, which is good because he needs to at least feign some capability in racket sports as part of his current maybe-relationship with Serena Williams.<br/><br/>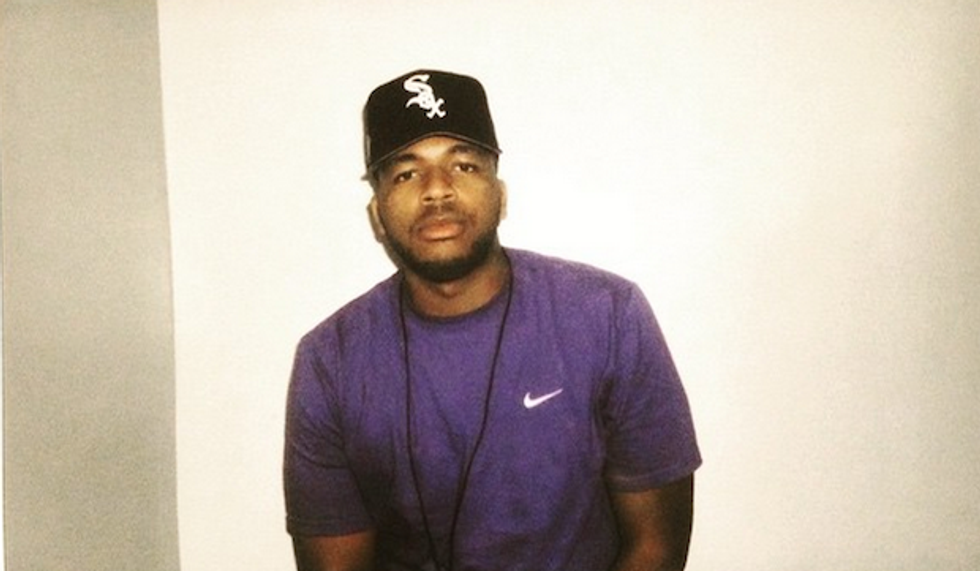 <b>Q is for Quentin Miller: </b>The ostensible ghostwriter named by Meek Mill during their beef, it's rather astonishing that reference tracks by Miller seem to evidently exist (without much in the way of direct rebuttal by Drake) in a way that has barely hurt his career, if at all. There might be bigger ripples down the road, but for now the non-impact of the revelation seems to suggest he's successfully bridged the gap between the highly lyrical demands of rap stardom and the songwriting focus of pop. Congrats, fam.</div><div><br/></div><div>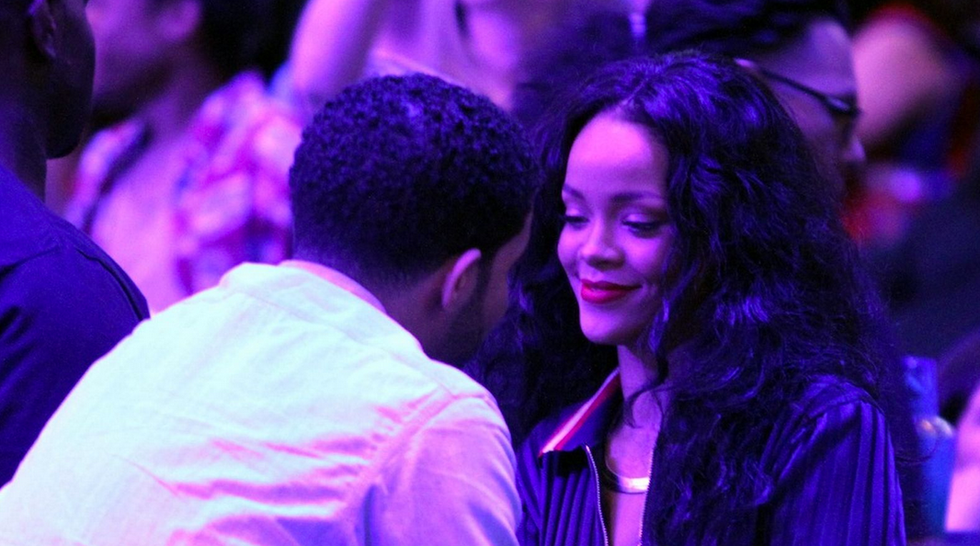 <b>R is for Rihanna:</b> Rihanna and Drake's on-again-off-again relationship has been more off than on in recent years, but the two remain friends. They are the Sam and Diane of pop music and we'll never be mad at that. </div><div><br/></div><div>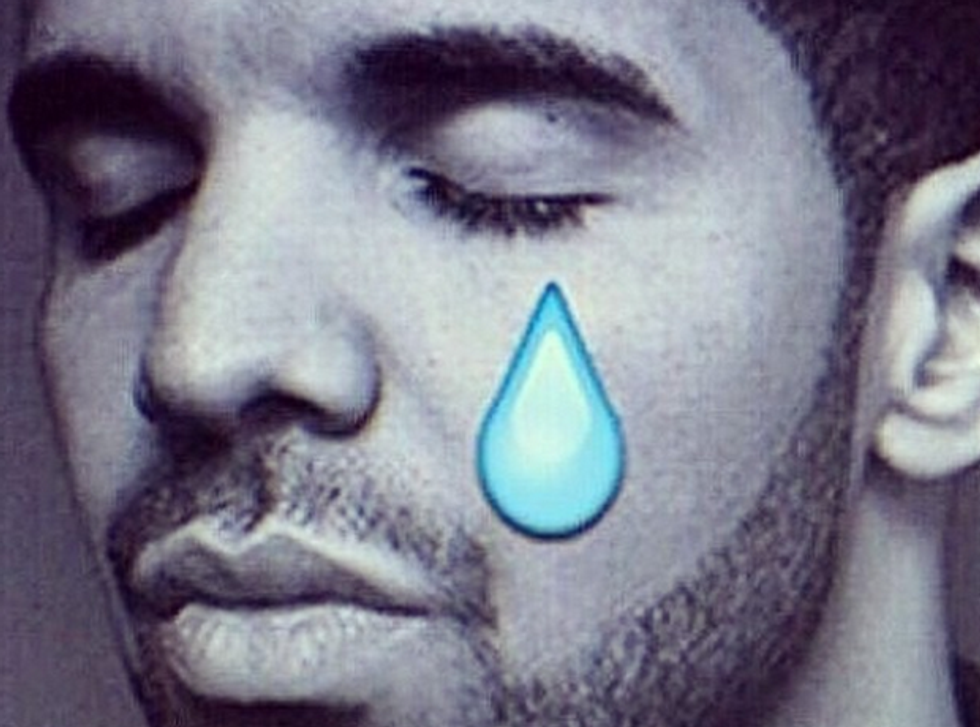 <b>S is for Scorpio:</b> For some reason, the fact that Drake, the quintessential emotive male of our era, is a Scorpio isn't more widely philosophized upon. Like claim him as yours, <a href="https://www.tumblr.com/tagged/scorpios">Scorpios of Tumblr</a>, because this man is the sexy-sad epitome of everything your archetype stands for. </div><div><br/><b>T is for Toronto (or, as Drake has re-christened it, "The Six." See our entry for "G."): </b>Where it all began. The rapper's passion for his city is, by now, pretty legendary, with him going so far as to say he <a href="http://www.wmagazine.com/people/celebrities/2015/10/drake-magazine-cover-art/?mbid=synd_R29">only wants to settle down with a Toronto girl</a> (<a href="http://www.papermag.com/2015/08/a_timeline_of_aubrena.php">WHAT ABOUT SERENA?!</a>). He even got unsolicited back-up during his beef with Meek Mill from one of the city councilors, <a href="http://time.com/3969145/norm-kelly-toronto-meek-mill-drake/">Norm Kelly</a>, who tweeted insults at Meek in-between pictures of a dead raccoon memorial. Ahh, Toronto...</div><div><br/><blockquote class="instagram-media" data-instgrm-captioned="" data-instgrm-version="5" style=" background:#FFF; border:0; border-radius:3px; box-shadow:0 0 1px 0 rgba(0,0,0,0.5),0 1px 10px 0 rgba(0,0,0,0.15); margin: 1px; max-width:658px; padding:0; width:99.375%; width:-webkit-calc(100% - 2px); width:calc(100% - 2px);"><div style="padding:8px;"> <div style=" background:#F8F8F8; line-height:0; margin-top:40px; padding:50% 0; text-align:center; width:100%;"> <div style=" background:url(data:image/png;base64,iVBORw0KGgoAAAANSUhEUgAAACwAAAAsCAMAAAApWqozAAAAGFBMVEUiIiI9PT0eHh4gIB4hIBkcHBwcHBwcHBydr+JQAAAACHRSTlMABA4YHyQsM5jtaMwAAADfSURBVDjL7ZVBEgMhCAQBAf//42xcNbpAqakcM0ftUmFAAIBE81IqBJdS3lS6zs3bIpB9WED3YYXFPmHRfT8sgyrCP1x8uEUxLMzNWElFOYCV6mHWWwMzdPEKHlhLw7NWJqkHc4uIZphavDzA2JPzUDsBZziNae2S6owH8xPmX8G7zzgKEOPUoYHvGz1TBCxMkd3kwNVbU0gKHkx+iZILf77IofhrY1nYFnB/lQPb79drWOyJVa/DAvg9B/rLB4cC+Nqgdz/TvBbBnr6GBReqn/nRmDgaQEej7WhonozjF+Y2I/fZou/qAAAAAElFTkSuQmCC); display:block; height:44px; margin:0 auto -44px; position:relative; top:-22px; width:44px;"/></div> <p style=" margin:8px 0 0 0; padding:0 4px;"> <a href="https://instagram.com/p/mgpYRaRkGv/" style=" color:#000; font-family:Arial,sans-serif; font-size:14px; font-style:normal; font-weight:normal; line-height:17px; text-decoration:none; word-wrap:break-word;" target="_blank">Wit my family World Wide Wes and @champagnepapi at NCAA Championship Game. They Cheering for the otherside so off wit their Hea_ #holdat #Uconn</a></p> <p style=" color:#c9c8cd; font-family:Arial,sans-serif; font-size:14px; line-height:17px; margin-bottom:0; margin-top:8px; overflow:hidden; padding:8px 0 7px; text-align:center; text-overflow:ellipsis; white-space:nowrap;">A photo posted by Richard Hamilton (@ripcity3232) on <time style=" font-family:Arial,sans-serif; font-size:14px; line-height:17px;" datetime="2014-04-08T01:17:16+00:00">Apr 7, 2014 at 6:17pm PDT</time></p></div></blockquote> <script async="" defer="" src="//platform.instagram.com/en_US/embeds.js"/></div><div><br/></div><div><b>U is for UConn v. Kentucky: </b>Drake is reportedly a long-time fan of Kentucky's basketball program (the coach, John Calipari, reportedly attended his high school graduation), but that sports fandom (which has manifested itself in relation to the Toronto Raptors, though also the Miami Heat, Manchester United, and Johnny Manziel) is often turned to bandwagonning ends, So when the University of Connecticut defeated Kentucky in the NCAA, the above photo of Drake (taken before the game) <a href="http://www.sbnation.com/lookit/2014/4/8/5592618/no-drake-didnt-quickly-put-on-a-uconn-shirt-although-we-admit-it">stirred up controversy</a>, because lol, sports.</div><div><br/></div><div><b><br/></b></div><div><b>V is for Voice Mails:</b> The primary form of the "Drake airing his feelings and problems with past flames" meme, this takes the form of actual voice mails slotted in to musical releases, which if you think about it, is either great art or some cold, cold shit.<br/> </div><div><br/></div><div><br/></div><b>W is for WATTBA:</b> Or, <i>What A Time to Be Alive</i>, Drake's collaborative mixtape with Future (the other artist having the Best Year in Hip-Hop in 2015). Jumpman 4 lyfe. </div><div><br/></div><div><br/></div><div><b>X is for <i>XXL</i>:</b> Many moons ago, Drake turned down the opportunity to be on the cover of <i>XXL</i>'s Freshman Issue -- partly because he felt he had been a "freshman" when he wasn't put on the cover. It's a representative moment of Drake's often-contentious relationship with the traditional rap mainstream, such as there is one.</div><div><br/></div><div>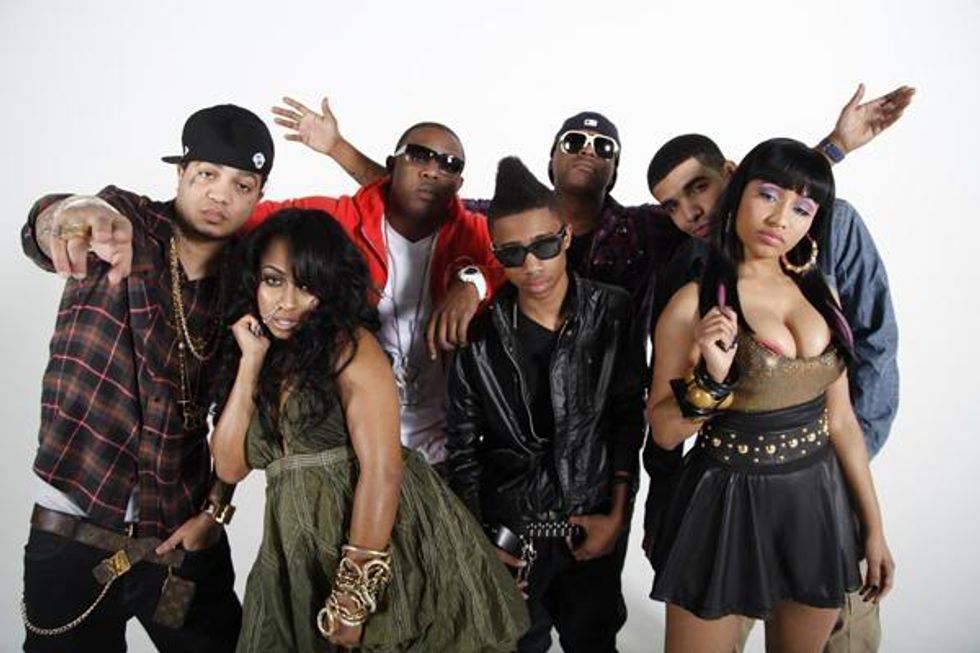 <b>Y is for Young Money:</b> The record label that Lil Wayne founded back in the period when Wayne could do no wrong and the record industry would bend over backwards to satisfy his every whim, and Drake's original home. Though the history of rap music is filled with tax write-off vanity imprints (it's technically part of Cash Money Records and is distributed by Republic Records), Young Money has proved itself to be a quite profitable undertaking, having released world conquering albums from Drake and Nicki Minaj. (It also gave the world a Chris Brown and Tyga album with a song called "Bitches N Marijuana," though, so Wayne has a quite a lot to answer for.) The future of the label has been in doubt owing to Lil Wayne's fallout with his mentor and "father" Bryan "Birdman" Williams, and Drake's last full-length <i>If You're Reading This It's Too Late</i> has been widely rumored to his last for the label, though only fools attempt to predict the whims of rap labels.</div><div><br/></div><div><b>Z is for Z:</b> </div><div><br/></div><blockquote class="twitter-tweet" lang="en"><p dir="ltr" lang="und">Z</p>-- Meek Mill (@MeekMill) <a href="https://twitter.com/MeekMill/status/626451019896070144">July 29, 2015</a></blockquote> <script async="" src="//platform.twitter.com/widgets.js" charset="utf-8"/>
You May Also Like