Today would've been the late and great Kurt Cobain's 49th birthday--almost double the tragically thin but unfathomably influential time he spent on Earth.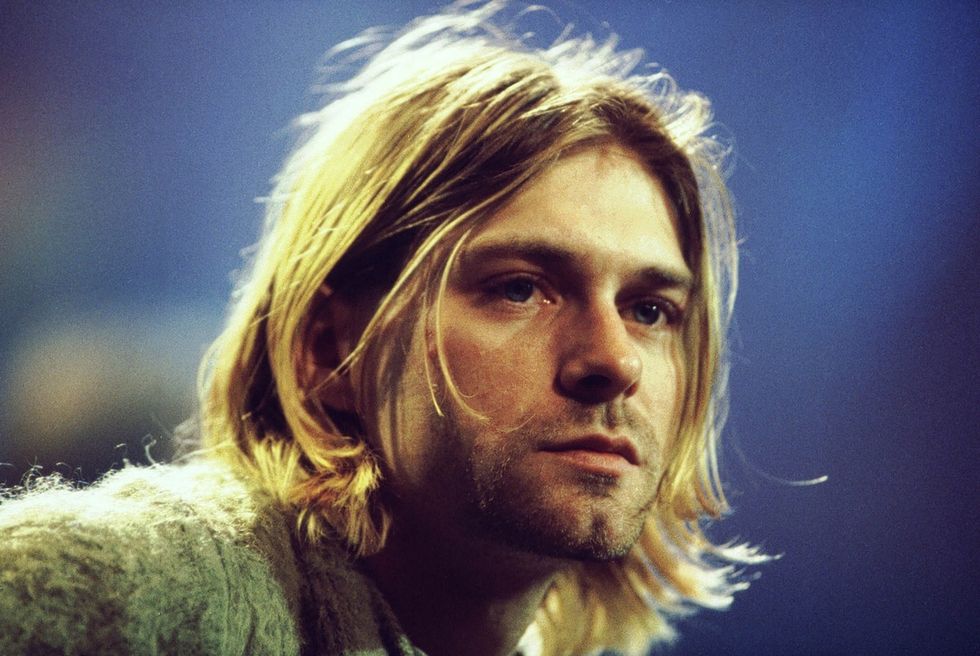 It seems like with each year, Cobain's short life only gets more and more analyzed and mythologized through film, literature, and visual art.
His pained, and brooding persona has been romanticized for decades now as peak rockstar--encompassing everything that made him and Nirvana so monumental.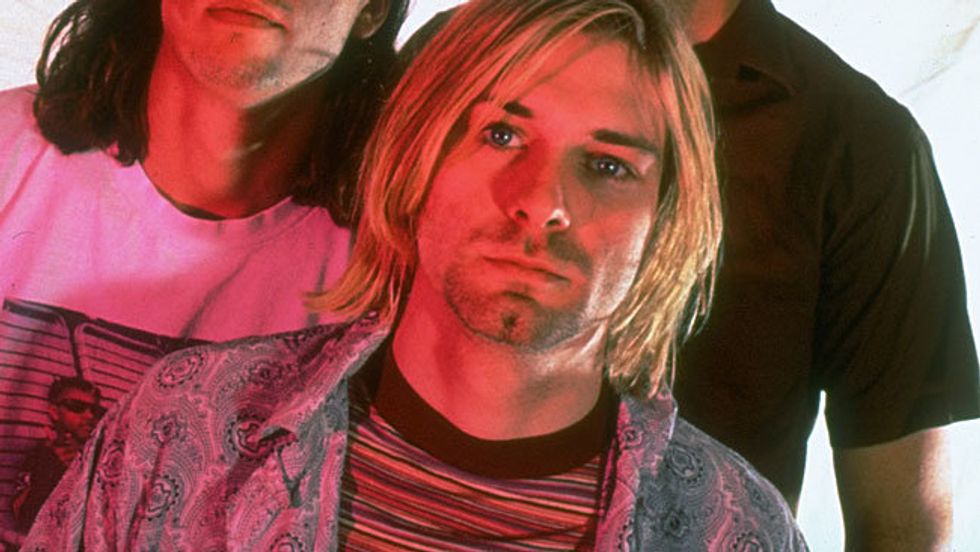 So much so, in fact, that sometimes easy to forget the quieter moments with Kurt and his bandmates Krist and Dave, that made Nirvana so unique.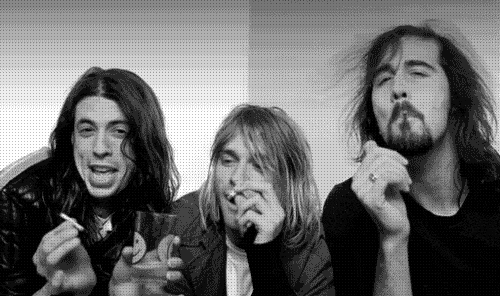 Despite the turmoil was happening behind the scenes, it's nice to be reminded of the incredible bond between the three that was both heartening and hilarious.
In honor of Kurt's birthday, keep it light, with this amazing interview of them in a bathroom, from the show Raw Power in 1992.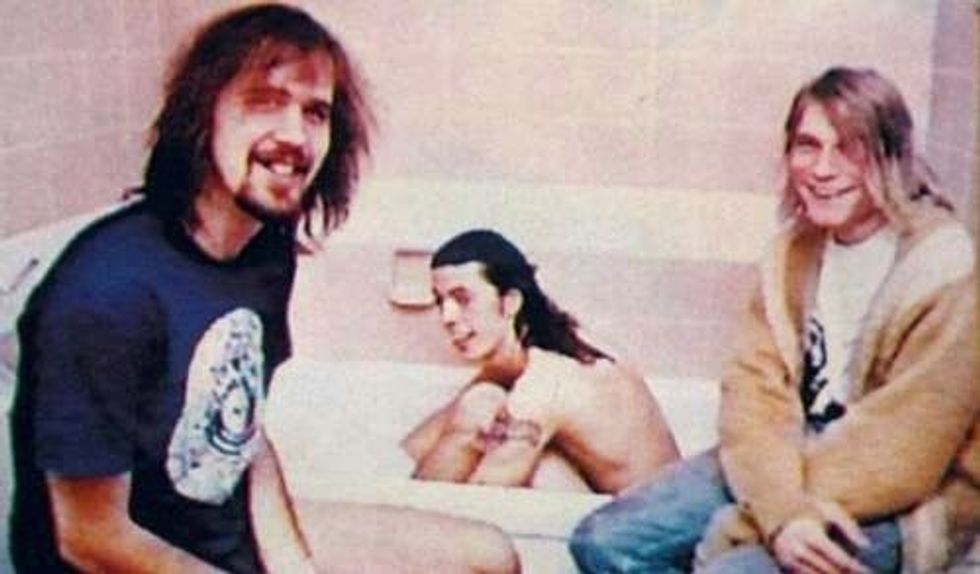 Krist has his pants down and on the toilet, and Dave is literally in the tub, taking a bath.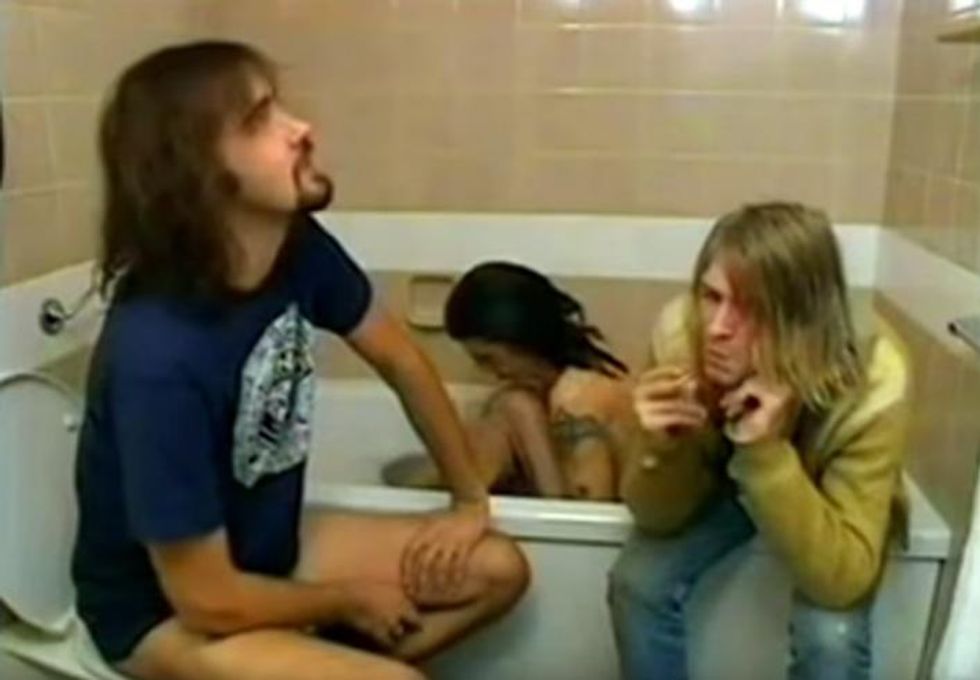 The three banter about music, and nothing at all--Kurt and Krist sprinkle bath salts and pour water on Dave.
It's weird and natural and achingly bittersweet.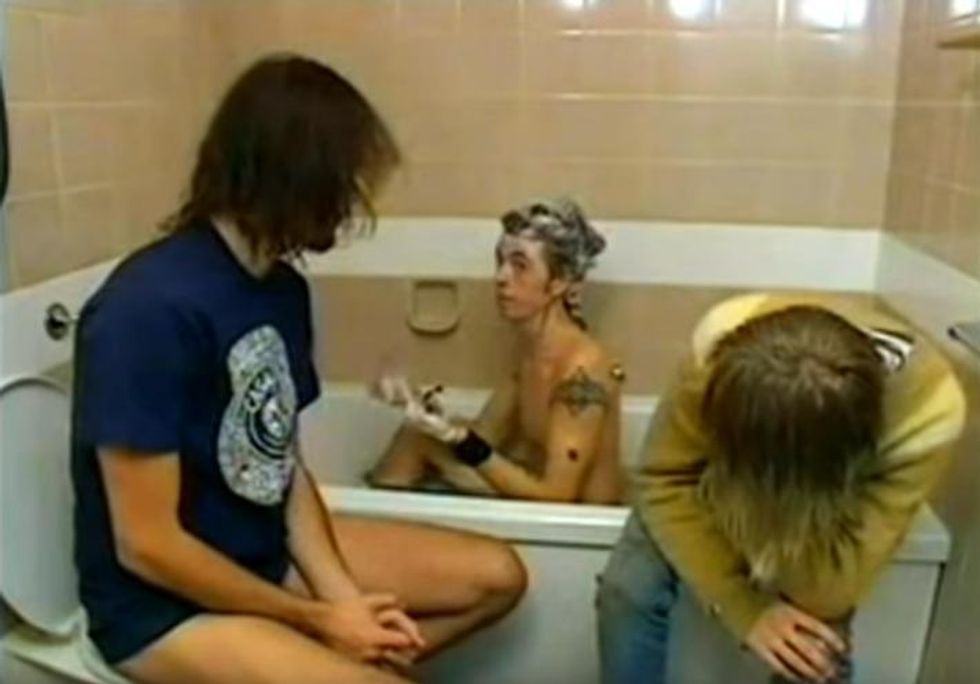 "It's like bath therapy," Kurt says at one point.
Watch below.