Chan Marshall licks the snow off a random car parked nearby. Fresh layers of ice and flurries cover the streets of Brooklyn (where we did the photo shoot for this story), giving the day an especially wintry feel. "Mmm, it tastes so good," says Marshall, dipping and rolling her tongue like a deer drawing in water from a creek. "Like acid rain!" Most people who know the name Chan Marshall know that she is the one-woman powerhouse behind Cat Power. But today, Chan (pronounced "Shawn") Marshall is an actress who was up until 5 a.m., shooting a scene for her first role in a major movie, My Blueberry Nights, directed by auteur-prince Wong Kar-wai. She's also a giddy girl who got to kiss Jude Law, unscripted. (In the film, Marshall plays Law's Russian-born ex-girlfriend). "How was it?" I ask, about the kiss. She responds with a dreamy roll of the eyes, and we both laugh, because, as any girl will tell you, to say how it was in actual words is to diminish how it really was. And for Marshall, it's a well-deserved moment to savor unsaid.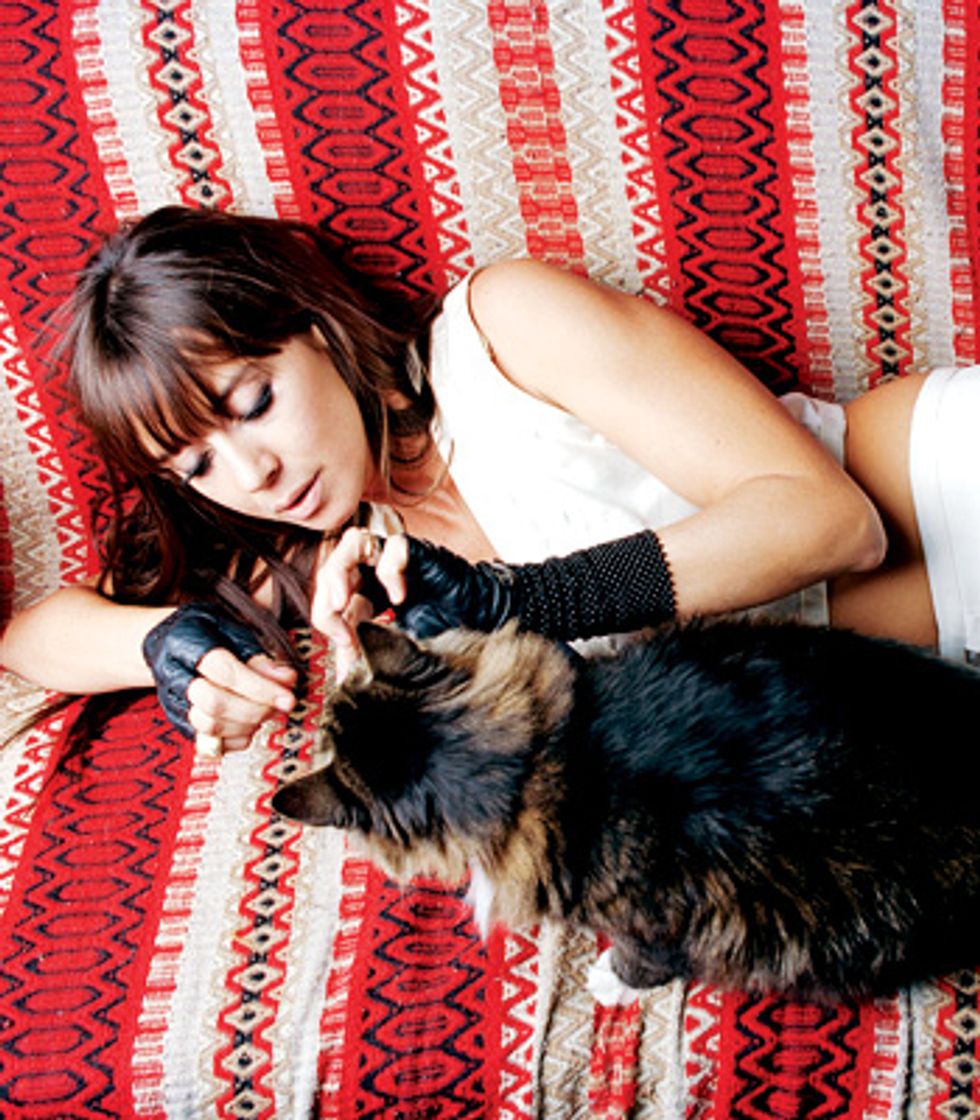 Marshall, known in the past for her raw, stunning and occasionally maddening stage antics, survived some turbulent times before landing safely on the SoHo set of a Hollywood-backed movie. Born and raised in rural Georgia, Marshall was shuffled between divorced parents throughout her childhood, constantly transitioning to new homes all over the South. She says she spent most of her adolescence feeling emotionally stunted and thinking she'd be lucky if she didn't end up as a homeless prostitute.
But lately, great things have been happening for Marshall. Really great things. People are falling in love first with her music and then very often with her. Offers and projects are piling up at a furious pace. Wong isn't the only one who was enchanted by Marshall's magnetism when first meeting her -- Karl Lagerfeld signed her as a Chanel girl after he saw her smoking a cigarette outside of the Mercer Hotel in New York. "I had just gotten a check for $7,400 for a song I did for Natalie Portman's movie V for Vendetta," Marshall recalls of the Lagerfeld encounter. "I went to Louis Vuitton and bought two suitcases, a bomber jacket and this beautiful white Pocahontas dress."
It's about as much a modern-day Cinderella story as it gets. Which means, of course, the pain and struggle have to happen first.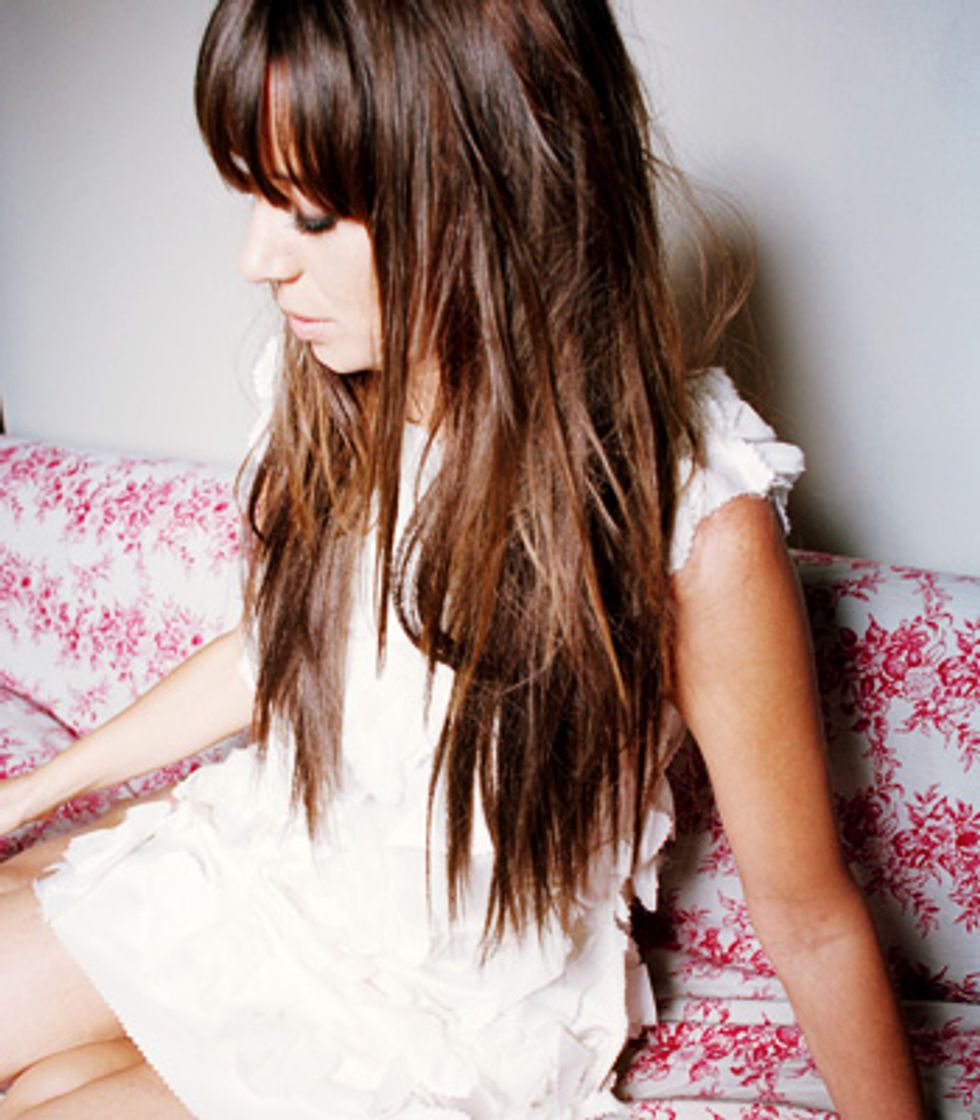 In 2005, after a decade spent creating her signature sound as a melancholy, forlorn singer/songwriter, Marshall went to Memphis to make a different kind of record. On The Greatest, Marshall is accompanied by soul legends Teenie and Leroy Hodges, and Steve Potts. The album's January 2006 release (on Matador Records, the label she's been with since 1996) marked a vast turning point for her, both musically and personally. Widely praised by critics as her best work to date, The Greatest is more than a different kind of record for Cat Power. In stark contrast to previous records, The Greatest features songs you can actually tap your toes to -- and with its pretty pairing of country and R&B sounds, you might even call it uplifting. And while Marshall may not agree, vocally she never sounded better. "My vocals weren't relaxed," she says. "I was tracking live while playing the guitar or the piano, depending on the song, with these legendary people. So my voice wasn't really open on that record."
Perhaps the lack of ease or tightening up that Marshall recognized in her voice was in some way foreboding -- after she finished recording The Greatest, Marshall went into rehab (at Mount Sinai Medical Center in Miami) for alcohol and depression, just weeks before she was set to start the tour. The treatment worked and she emerged anew, fierce and ready to perform. Marshall arrived in New York City for a summer performance at Town Hall looking tan, svelte, sexy and triumphant. David Byrne called the performance the best live show of 2006.
Then 2006 got better for Marshall, and 2007 topped that. After first meeting Marshall, Lagerfeld personally invited her to perform at the Haute Couture fall 2006 show in Paris. She was treated like gold -- picked up in a helicopter, hair and makeup on arrival, clothes to wear and keep, and a room at the Ritz -- and got to meet Princess Caroline. In January, Lagerfeld threw her a surprise birthday party (where Marshall and André Leon Talley bonded over Patrick Kelly, who was her babysitter) after luring her back to Paris to play for his Spring/Summer 2007 show.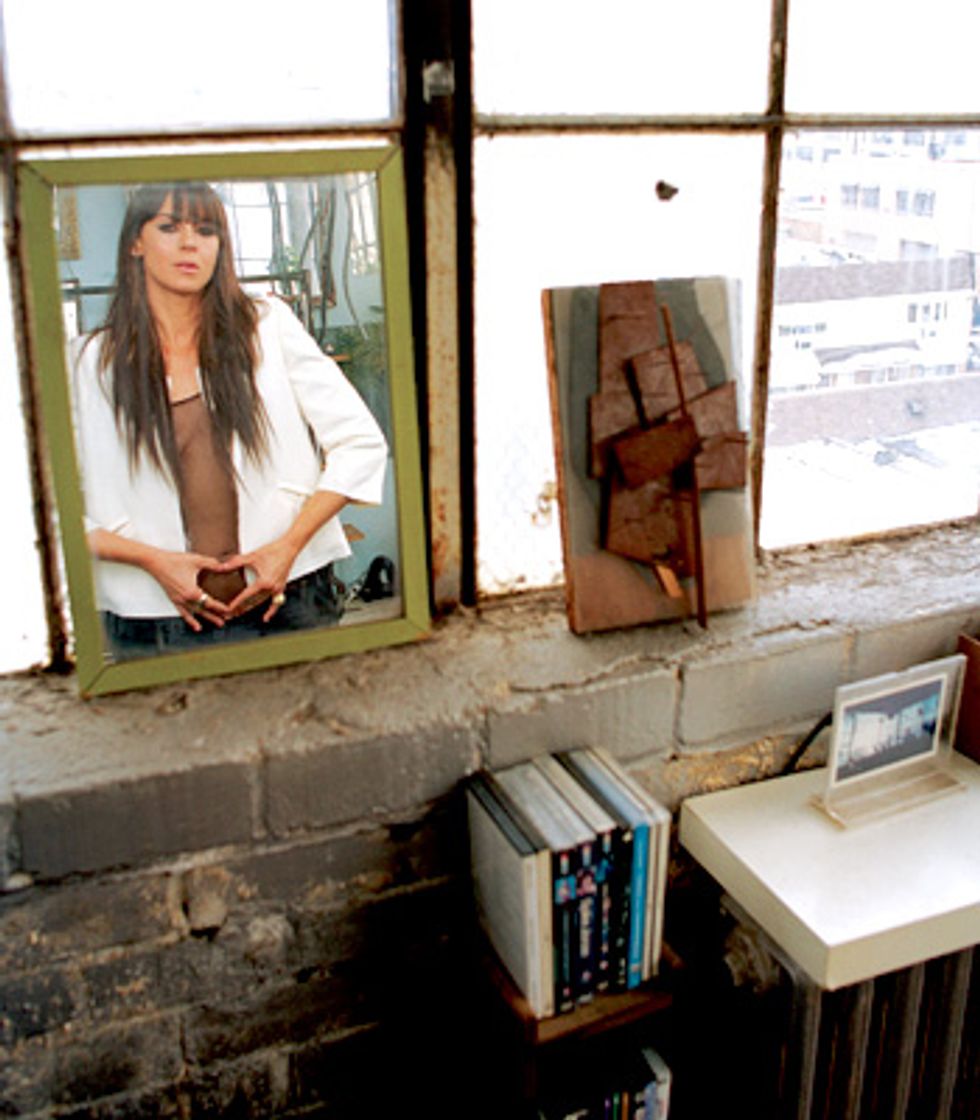 "As soon as I got [to Paris], I wanted to crash in my hotel room, but they asked me to come by the studio -- Karl wanted to see me," Marshall recalls. When she arrived, "there was Karl, André Leon Talley and the atelier staff. Everyone burst into 'Happy Birthday.' There was a pink heart-shaped macaroon cake, and Karl came over and put something in my pocket. Later, I looked, and it was a Chrome Hearts ring with a diamond and daggers." Atop the majestic Grand Palais a couple of nights later, Cat Power gave a tour-de-force performance, prompting Lagerfeld to declare at the end of the show, "J'Adore Cat Power! Everyone here at Chanel loves Cat Power. She is one of the top singers of today!" Not bad for a kid from rural Georgia.
Marshall has lived in Miami's South Beach for nearly five years and recently moved into a new place -- a split duplex in a swankier neighborhood with lots of light and a pool -- which she shares with her 5-month-old French bulldog, Mona. The day I arrive from New York to interview her (three days after the Brooklyn photo shoot), we go to Joe's Stone Crab for lunch. Marshall is wearing a sheer white-linen jumper over a turquoise bikini, brown crocodile Lanvin flats (we both agree they are pretty much perfect) and carrying a clear Chanel tote (candidly exposing bottles of prescription drugs). "My doctor is trying to lower my antidepressant dosage," she says, stopping in the middle of the street to dig something out of the bag.
While we wait for our crab claws and lobster Reubens at Joe's, Marshall manages to charm a woman sitting at the table next to us into giving her the leftover salad on her plate. "Do you mind?" coos Marshall in her sweet Peach State drawl, as if it were the most normal request in the world. Lots of people have crazy Cat Power stories. I start to wonder if this qualifies as one. And yet, I think, why wouldn't you eat a stranger's salad?
On a Sunday afternoon during my visit, after a steady stream of guests and neighbors have come in and out of Marshall's Miami home, we all head to the Langerado, a three-day music fest in South Florida, where Cat Power plays a show with her backup band Dirty Delta Blues -- comprised of longtime friends Judah Bauer (the Jon Spencer Blues Explosion, 20 Miles) on guitar, Jim White (Dirty Three) on drums, Gregg Foreman (The Delta 72) on piano and Eric Paparozzi (Lizard Music) on bass. They open with a cover of Moby Grape's "Naked, If I Want To," and then played songs from The Greatest and covers like "The Tracks of My Tears," "Satisfaction" and Gnarls Barkley's "Crazy." I hear a girl standing next to me in the crowd, who looks about 21, say to her friend, "I don't think they know what they're doing. They're just going with the flow, but it sounds so good!" I am taken by her assessment. After the show, another young woman approaches Marshall and thanks her for giving girls power. Once famous for onstage antics driven by discomfort, Marshall has now become a role model for young women.
Since the rehab, Marshall's life has been a whirlwind. She filmed an experimental short with artist Doug Aitken for MoMA. She also recorded an English version of Serge Gainsbourg's "Je T'Aime, Moi Non Plus" with Karen Elson; a remix of an old Yoko Ono song with Ono for her new album Yes, I'm a Witch; and the Bob Dylan song "Stuck Inside of Mobile with the Memphis Blues Again" for the upcoming Todd Hayne's film I'm Not There, based on the life of Dylan, about whom Marshall is unabashedly fanatic. (She has a shrine dedicated to Dylan on top of her bookcase in her living room. "Oh, let's face it, it's tacky," she says.) In June, she'll have a solo art show of her paintings at the Lower East Side watering hole Max Fish.
For her next album of cover songs ("I love singing songs that I love. Even when I was younger, nervous, uncomfortable and emotionally disabled, I always felt more freedom singing covers because it's not really my material"), which she starts work on in April, Marshall will record another Dylan song, as well as songs by Hank Williams, Aretha Franklin, Otis Redding, Kitty Wells, Duke Ellington and Fairport Convention. She tells me she's trying to get Keith Richards to play on some of the tracks with her. After that, she plans to hole up on an island somewhere to write songs for Sun, a new album featuring all original material.
The sense of calm at which Marshall has arrived with both her life and music has for the most part come the old-fashioned way -- through hard work and perseverance. When she got the call from Chanel saying the company would like to use her for a jewelry campaign, she "was, like, no fucking way," at first. But it's clear she now feels more accepting of the dreamlike opportunity and recognition. "When they first asked me to be in the Chanel campaign, I thought about my family background -- coming from a family of cotton pickers, a line of women with no real male presence," Marshall explains. "Then I thought about the fact that Coco [Chanel] was abandoned as a child and raised by monks. That's how she learned to sew." In Marshall's mind, that made a Chanel jewelry campaign seem like "a piece of cake."
"If Charles Bukowski and Jane Birkin had a child, it would be Cat Power," says Wong Kar-wai on the set of Blueberry Nights, where he's known to play The Greatest on repeat. "She's unpredictable and mysterious but always intoxicating." One thing she isn't any longer is tragic. "I have a plan, a life plan," she says. "Now that my eyes are open, I see the life in front. I've survived and I'm going to be OK. I never felt that way before."
Once upon a time, a girl from Georgia wrote songs, went crazy, came back out the other side and sat smoking a cigarette on a pile of Louis Vuitton luggage outside the Mercer Hotel....
Location provided by Michael Stout @ 248 McKibbin Street * Hair by Sarah Potempa at The Wall Group * Make-up by Meredith Baraf at The Wall Group * Agency: Matador Records * Intern: Jenny Correa * Stylist's Assistant: Janicza Bravo * Photo Assistant: Danilo Scarpati