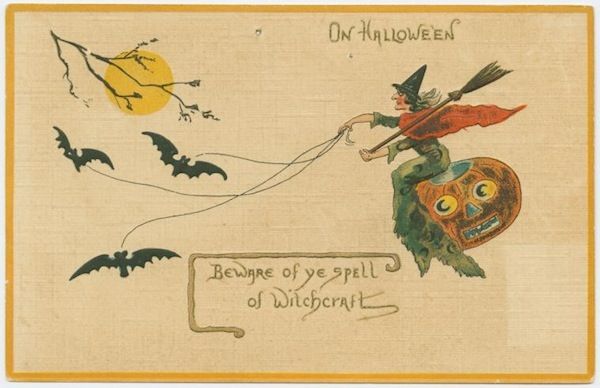 Hey, there's a whole lot of Halloween fun happening around town this weekend! Here's a little guide to some of the best bets, including a zombie guidette-themed party at Pacha with DJ Pauly D, where you will inevitably meet your future ex husband or wife. Tell him or her hi for us!
FRIDAY, OCTOBER 28thIt's a Monster's Holiday at Saint Vitus Bar
Halloween should always include a little hardcore punk, and St. Vitus Bar in Greenpoint has you covered tonight with performances from Blest Mess, Obamanation and Reagan Youth, followed by an after-party. Bark at the moon!
Saint Vitus Bar, 1120 Manhattan Ave., Greenpoint, Brooklyn. $10. 6 p.m.-10 p.m.
Nicola Formichetti's Zombie Panda Halloween Party
Designer Nicola Formichetti is super into pandas and zombies. Naturally, his party tonight at Westway combines both. The Misshapes and Matthew Stone will be doing the tunes and there's also a preview installation of designer Sean Augustine March's "Vanities."
Westway, 75 Clarkson. 10 p.m. Wear a costume!
SATURDAY, OCTOBER 29thI Wake Up Screaming at the Hudson Hotel
The entire main floor of the sleek Hudson Hotel will be transformed into a haunted house for this all-night dance party, featuring a DJ set from James Murphy, Nancy Whang and Pat Mahoney of LCD Soundsytem, Spencer Product and more.
10 p.m. Hudson Hotel, 356th W. 58th St. Buy tickets here.
NY Night Train's 6th Anniversary Spook-tacular
Jonathan Toubin spins '50s jams and '60s soul with James Chance and the J.C.'s, Mirror Mirror, K-Holes, Habibi, Hot Tub, Try Cry Try. Cosmo the fortuneteller will also be on hand. Fun!
Secret Project Robot, 210 Kent Ave., Williamsburg, Brooklyn. 10 p.m. 
H A L L O W E E N  2 K 1 1
A night of  "scary movies, cheap drinks, dirty beats and mirrors everywhere," is in store at this shindig featuring DJs Michael Scanlon, Teri Kaplan, Smoke+Mirrors (aka Papermag cutie Marcus Holmlund), Marlo Kronberg and Christine Bily.
China Chalet, 47 Broadway, 10pm - 3am. Invite only.
The End of the World
"Dance 'til you die" at this Meanred Zombie-apocalypse party, featuring hazard areas, safety zones and "a last wish wall." Yep, they're really going all out with this thing. There will be DJ sets as well from Klever, Jubilee and Nick Catchdubs. Braaains and boogying too.
Brooklyn Masonic Temple, 317 Claremont Ave., Brooklyn, 9 p.m. $10-$15. Tickets here.


The Mayor's Alliance for NYC's Animals Presents the Creatures Ball
Do the monster mash all night while raising money for the Mayor's Allicance for NYC's Animals, which works to make New York Animal Control & Care a no-kill operation by 2015.
Vampire Weekend's Rostam Batmanglij (whose new track "Wood" has been on repeat here at PAPER HQ as of late) is DJing and there will be drinks, food and other goodies on hand.
Surrogate's Court, 31 Chambers St., $150. Tickets here. Two-legged guests only. Costumes requested. 

The Overlook Hotel at the Tribeca Grand Hotel
Andrew Bevan, Bianca Bianconi, Fiona Bryne, Alexa Chung, Tennessee Thomas, Tommy Saleh and  Liz Vap are transforming the TriBeCa Grand into the scary haunted hotel from The Shining. Chris Bletzer, Milo Cordell (The Big Pink), Harley and Cassie and The Misshapes are DJing and "other spooky surprises" are promised. As long as those surprises aren't the "come play with us" twins, this sounds like a pretty fun time.
Tribeca Grand Hotel, 6 Avenue of the Americas, 10 p.m. Invite only.

Waste of Paint Presents: Psychedelic Robot Halloween Party 2011
Jamie Peck, Debbie Allen (of "Sound of the City" column Waste of Paint) and Kari Farrell are hosting a Halloween bash featuring bands Sundelles, Snack Machine, Puppies, Mick's Jaguar (Rolling Stones covers) and Bad Credit No Credit (X-Ray Spex Covers). The night also includes DJs Jared Swilley (Black Lips), O.J. San Felipe (Xray Eyeballs) and AJ (Davila 666), as well as a "freaky fetish performance" by Pandora's Box, fem-bot go go dancers and "psychedelic keytar video projections by B.A Miale." Woo!


El Dorado

, 976 Grand St., Williamsburg, Brooklyn, 10 p.m. $10.

SUNDAY, OCTOBER 30th

V Magazine and Terry Richardson's Tea Dance and Halloween Revue

A "tea dance" is, traditionally, an early afternoon dance that you have in the summer or autumn, but Uncle Ter and V magazine are throwing theirs from 7 p.m. to 11 p.m. Joan Smalls, Candice Swanepol, Sui He, Hanaa Ben Abdesslem and Bambi Northwood-Blyth are co-hosting and Lady Bunny is DJing. Real real nice.

Escuelita, 7 p.m.-11 p.m. 301 W. 39th Street. Costume required. Invite only.MONDAY, OCTOBER 31st


Susanne Bartsch's Bloody Mary Bordello
Bartsch's On Top parties at the Standard's Le Bain usually feature guests in crazy looks (if they're wearing many clothes at all), and her Halloween night bash is sure to be filled with the cuckooest of boonanas costumes. Plan on falling in the hot tub.
Le Bain, the Top of the Standard Hotel, 444 W. 13th St.10 p.m.

Halloween at Dream Downtown with DJ Mark Ronson
While Heidi Klum hosts her annual costume party upstairs at Dream Downtow's PhD, Nur Khan, Scott Lipps and Milk Studios' Mazdack Rassi are throwing their own little bash downstairs at Khan's new hotspot, Electric Room. Some guy named Mark Ronson is DJing.
10 p.m. 355 W. 16th St. Invite only.

House of Field's Aristo Halloween Party
Patricia Field is hosting a spiffed up "high fashion Halloween affair" tonight with DJ Matheos and DJ Anane Vega. Wear your sparkly spats.  
Co-Op at the Rivington Hotel, 107 Rivintgton St. 10:30 p.m. Invite only.

Attack of the Zombie Guidettes from Beneath the Boardwalk with DJ Pauly D
Beat up the spooky beat with DJ Pauly D at Pacha's zombie guidette-themed monster mash. Plan on having residual gel and/or vomit in your hair the next morning. It's true!  
Pacha, 618 W. 46th Street. 10 p.m.

Alana Amram's Monster Mash meets NY Night Train's Haunted Hop
Spend all of the devil's night at Williamsburg's Glasslands where Alana Amram's Monster Mash --  featuring bands dressed up as, and performing covers by, the Runaways, Pentagram, Dead Kennedys and more -- goes from 7 p.m to 12 a.m. Afterward, Jonathan Toubin will keep the party going til 4 a.m. with his Haunted Hop, spinning rare Halloween 45s.
289 Kent Ave., Williamsburg, Brooklyn. 7 p.m. $1. (Not a typo! ) 

Image courtesy of the New York Public library.