The journalist, model and host of Viceland's States of Undress, a docu-series that explores fashion around the world as a means to examine social and political issues of the day and whose second season debuts next year, describes the challenges and opportunities of being a female reporter in the field.
I am a bad journalist. I cry on camera. I talk back. I complain. I openly discuss bodily functions. I make jokes. I talk about sex. I never ask the right questions. I get into places I'm not supposed to go. I talk to people I'm not supposed to talk to and they talk to me. I wear mini-skirts and braid my hair. I get my period and I talk about it.

This kind of work encourages you to disengage with your feminine side because you're told it's easier that way,that people will take you seriously that way. So you wear ugly pants in war zones, because war is ugly and you want the story and you don't want something as silly as clothing to get in your way.When I decided to take this job, I went to REI and bought an ill-fitting khaki button down shirt, one with lots of pockets, one that said "practical." I had seen a picture once of a young Christiane Amanpour wearing something similar in Egypt. I remember thinking people will believe what I say if I wear this.
It is still hanging in my closet unworn, tags on.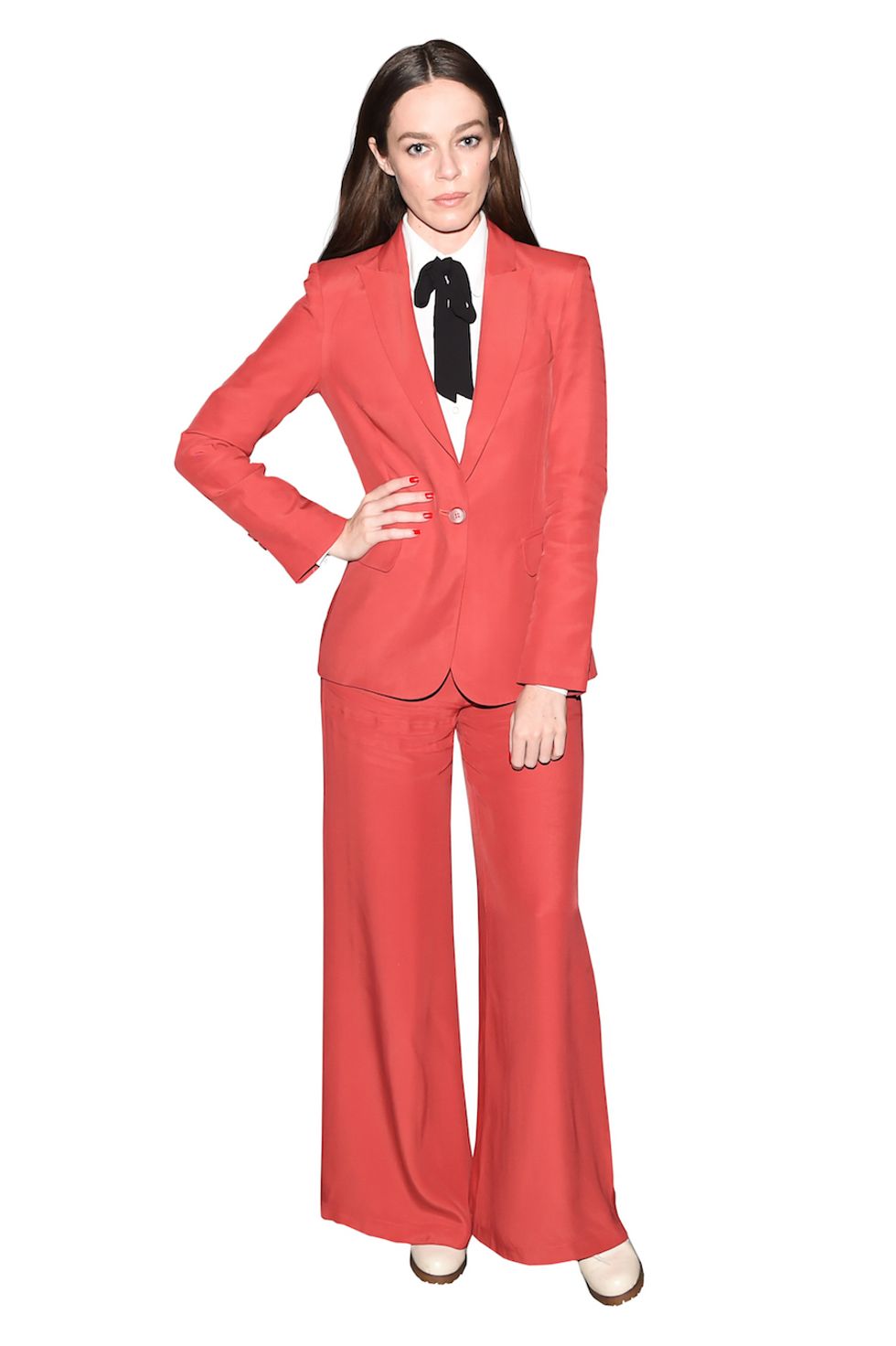 Photo by Billy Farrell/BFA.com
Clothes are the trivial side of what this pressure to disengage suggests. My production team is all women and at some point early in the process of making this show we decided to resist this Lady Macbeth tendency of "Unsex me here" and instead to lean into it. It is a gamble. But it doesn't feel like you really get to earn a piece on how hard it is for women to find tampons in Venezuela without getting your period yourself.We found that slowly throughout the series we could normalize the femininity of reporting, rather than extracting it to make the story feel "stronger" or more legitimate, by following its leads.
This is not to say this is a groundbreaking concept or that I am doing something that no one has ever done before, it's just to say that I don't want to check my sex at the door every time I go on the air. Not as a protest even but as a means of gathering information. If the imam you are interviewing won't look you in the eye based on Sharia law, don't ignore it. Talk about it. How does it make you feel? Like a lesser human or Medusa?
On the darkest days I pray to Saint Marie Colvin wearing cream lace cup La Perla lingerie under her flak jacket. This year instead of a sensible shirt, I will be buying myself some really expensive underwear.
More from the issue:
Bella Hadid Like You've Never Seen Her Before (cover story)
Fran Lebowitz On Donald Trump, Protests and Moving to Canada
Remy Ma On the Importance of Women Working Together
Hayley Kiyoko On Understanding Her Sexuality and Finding Her Voice
Young Thug On the Fight Against Poverty
Colton Haynes On the Importance of Seeking Help
Jerry Springer On How Liberals Always Win (In the End)