New York Fashion Week is continuing to find ways to reinvent itself. Susan Alexandra staged a musical. Helmut Lang's Thomas Cawson presented his latest collection exhibition style at an art gallery. And for Rio Uribe's Gypsy Sport, the decision was made to sit Fall 2020 out. The collection wasn't ready — embroideries were unfinished, zippers were missing — so why rush it?
"In past seasons I didn't care as much, and the show would go on with the incomplete garments," Uribe says. "But I feel like I'm at a point now where I need to evolve, and evolution takes time, so I'm putting that time into making better clothes, even if it takes me off the fashion calendar."
The decision hardly affects the brand's bottom line. According to Uribe, 90% of Gyspy Sport's business is direct-to-consumer, thus he needs not be on any specific timeline for buyers or retailers. "It feels so luxurious to take my time and create at my own pace," he adds.
For now, fans of the brand can gaze upon its Spring 2020 collection, which Uribe calls their most sustainable yet, comprised of pieces made from between 50-90% recycled materials. Dead stock floral fabrics were cut out and appliquéd onto repurposed jeans and jackets, discarded T-shirts were stitched together into new boxy oversized tees, and animal print garments were ripped apart and then patched together as extravagant capes and sexy dresses. There's also new laser-cut eyewear made in collaboration with ISLYNYC.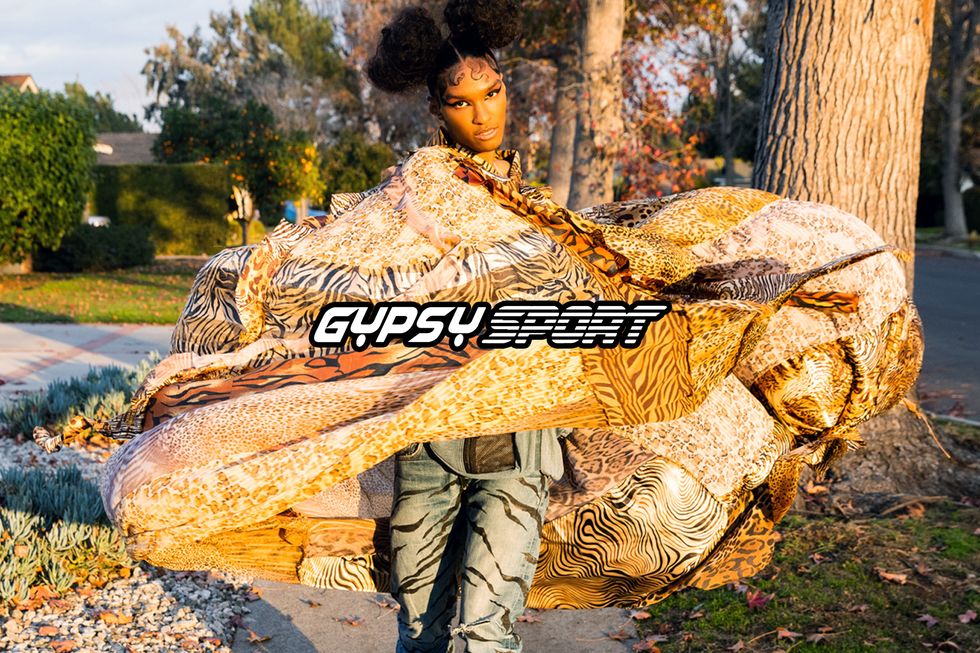 Below, we chat with Uribe about the latest Gypsy Sport campaign, what's turning him on, what's making him angry and his thoughts on the state of NYFW.
How fashion is photographed is, from my perspective, just as important as the clothing itself. So what is it that you saw in Hatnim Lee's work that made you want to collab?
Hatnim is a photojournalist. She travels the world documenting the lives and environments of so many diverse people. Her work is all about people, never about products. That was very important to me. I wanted these pictures to say, "Hey sis, what's the tea" as opposed to "Hey consumer, buy these clothes."
Nudity has always been a fundamental part of your work. Tell me why. What's your favorite body part on a person?
I love the human form. And I love being naked. Skin is my favorite texture. It's probably a combination of lust and body positivity. #freethenipple
Talk to me about casting this campaign. Did you have people immediately in mind or what? How did it all come together?
The concept was to document a gang of friends who don't live in a major city, but who dress like it. Big fishes in lil ponds kind of energy. I knew I wanted to shoot in LA, but with models who walked in the Spring 2020 runway last September in NY. Anthony Conti, our casting director, hit up every model to find out who was already in LA. There weren't too many. Hatnim and I scouted locations and decided on a very suburban neighborhood, so the clothes could juxtapose the background. And since the models already knew each other from Fashion Week, it really did feel like a queer gang of friends.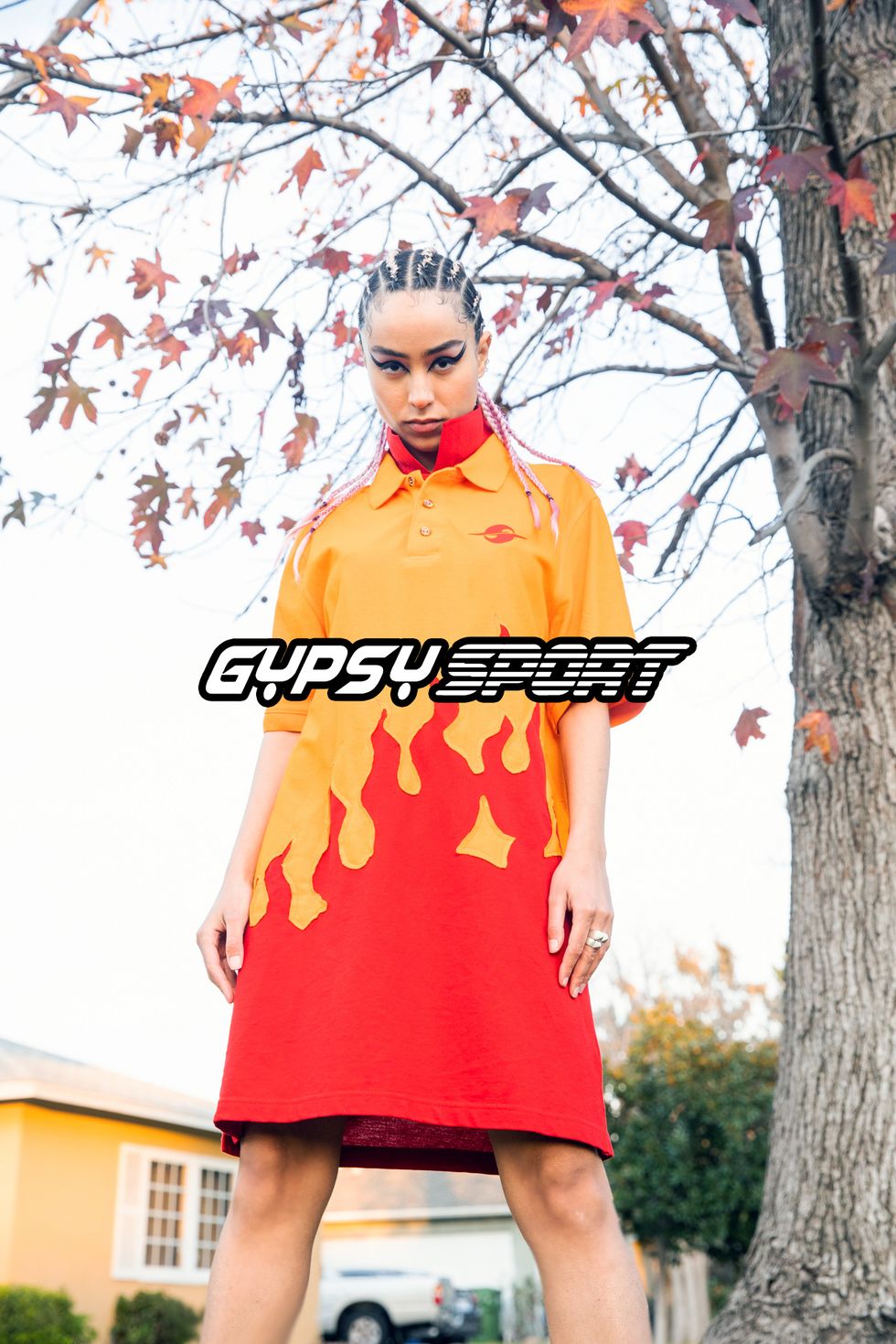 These images feel quite cohesive, like the people in them feel part of a collective, which vibes nicely with my understanding of Gypsy Sport. How do you view the brand in a more holistic sense?
Thanks! I think of Gypsy Sport as a worldwide tribe. It's like a very intersectional cult, inclusive of LGTBQ+ folx, artists, activists, tree huggers and aliens. My goal is that no matter where in the world they are, they will recognize each other by the planet logo.
Who or what is turning you on lately?
Lately I'm really turned on by myself.
What are you angry about — in fashion or outside of it?
I'm angry at creative directors of larger brands who knock off young and independent designers. I won't name them, but inside the industry there are a few of these leeches running high-end houses. They should hire and empower us, but instead they copy our work or ideas. They get richer, while we struggle to keep producing, or even to survive. And there aren't any laws to protect our creativity. That really pisses me off.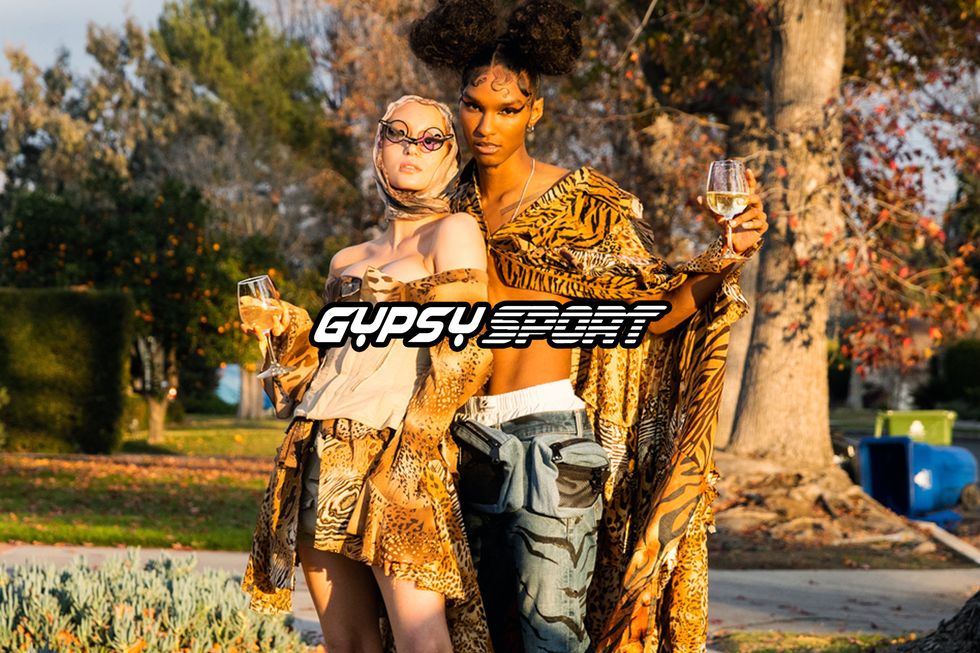 There seems to be an influx of "over it" attitudes about NYFW. And I get it, it's an antiquated institution, but it's also an important one. I know you know this having participated in it in the past. Understanding that thoughts and feelings evolve, how do you currently view the state of NYFW?
I love New York and I respect the institution of Fashion Week, but I can see why everyone is over it. Fashion Week used to provide an opportunity for young designers to be seen, and offer established designers a world stage. But with Instagram, YouTube, Twitter and blogs having a more inclusive global audience, the monolith of Fashion Week just doesn't feel relevant anymore. And to be honest, the best looks at NYFW are served on the streets, not on the runways.
You May Also Like