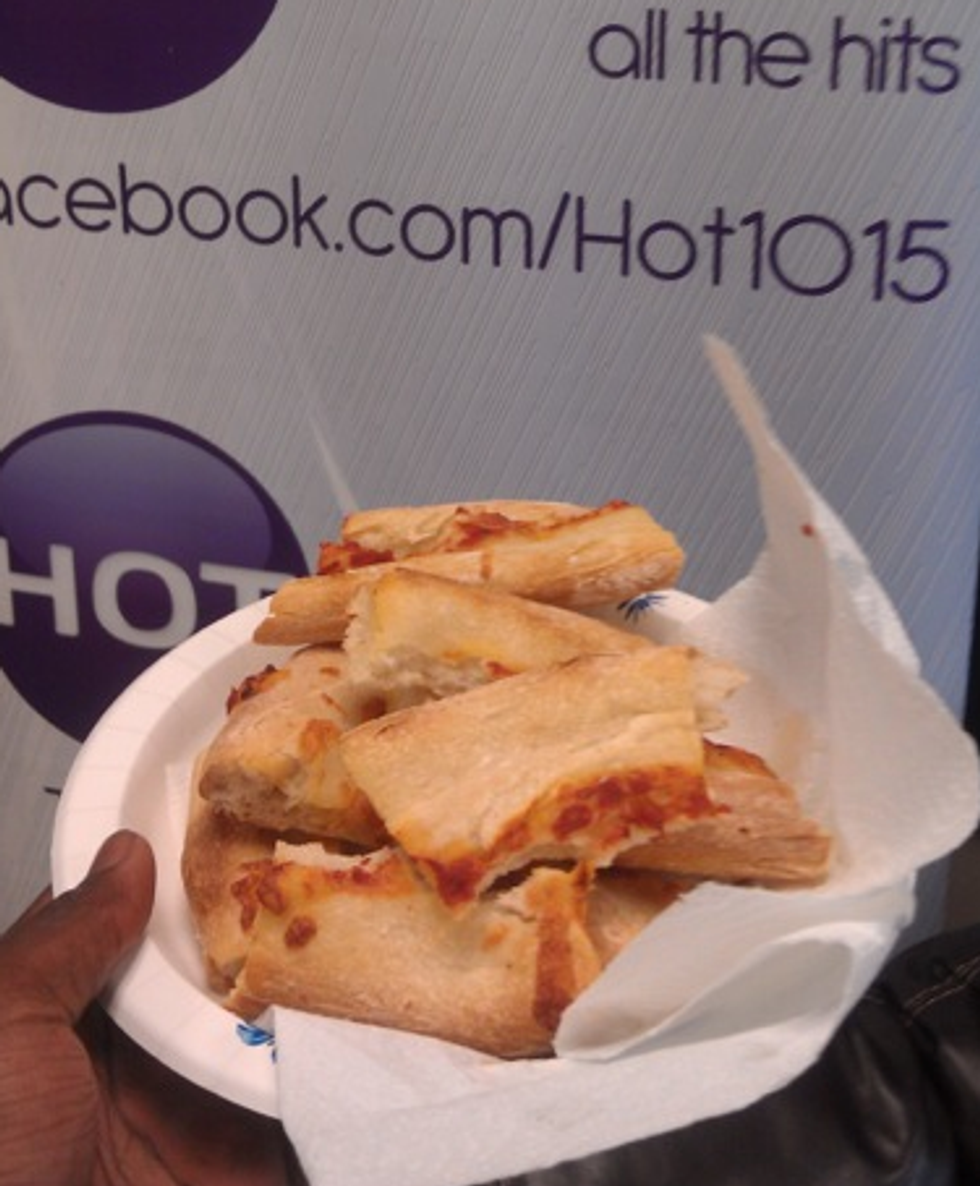 This month, the scrappy fellows behind rap-rock quartet
Gym Class Heroes
are on a month-long tour with The Dirty Heads. Once a week, a different member will share with us his report from the road. This week's installment comes courtesy of
Disashi
and features eight slices of pizza, planking and a cute new little dude named Sitch.
Pizza
October 12th in Tampa marked day one of our Gym Class Heroes/The Dirty Heads national co-headlining tour. It is refreshing and invigorating to be playing US clubs again. I have been exercising regularly on this tour in an effort to gain weight in the healthiest manner possible. I
figured eating literally eight slices of pizza at our Hot 101.5 meet and greet in Tampa was a healthy and tasteful way to start. I was wrong. Soon after finishing my last slice I found myself connecting with a quote from the famous Ron Burgundy: "I IMMEDIATELY regret this
decision."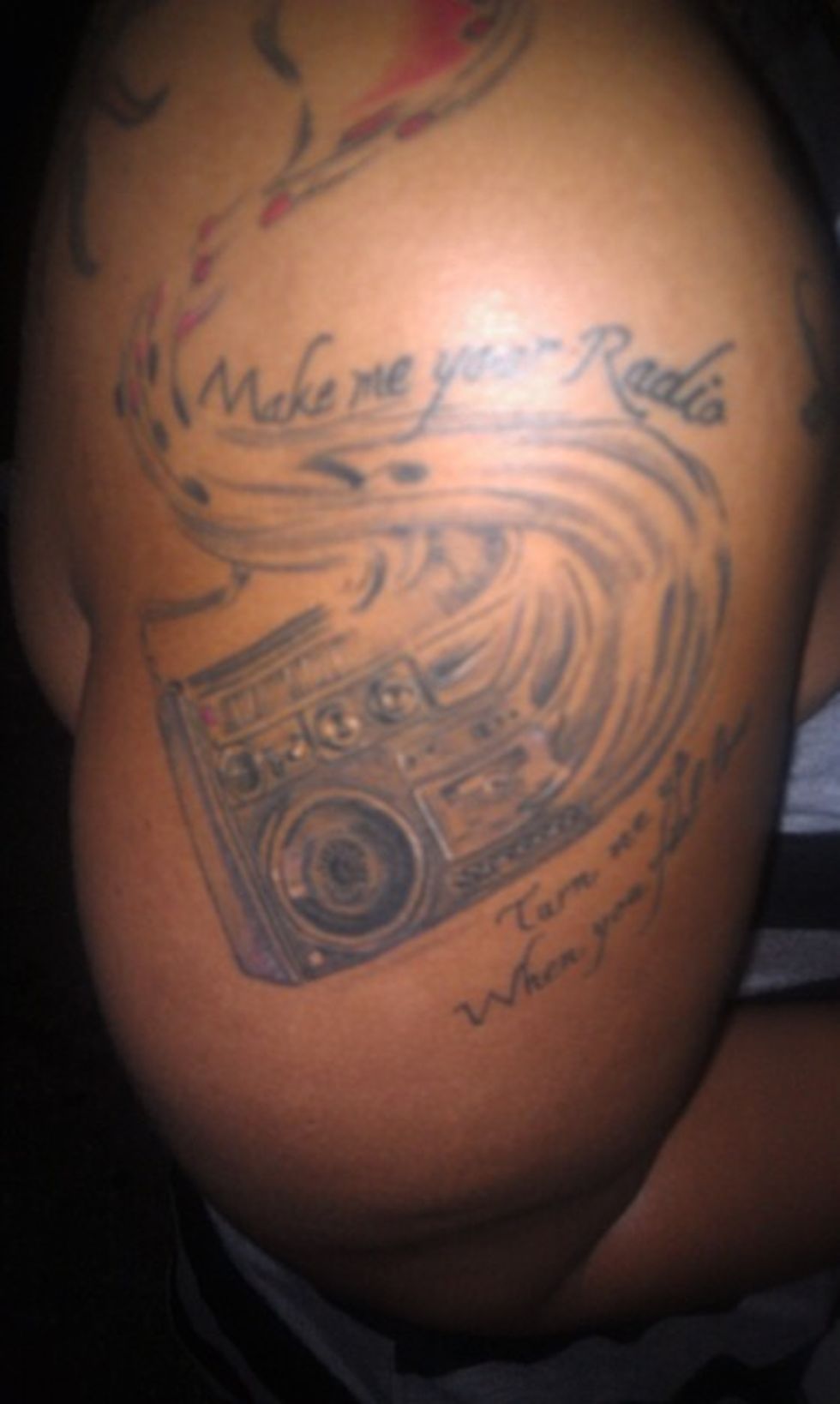 Tattoos
After I got off stage in Tampa an excited GCH fan found me at our merch table and showed me this tattoo on her arm. It is based on our current single, "Stereo Hearts." Meeting someone who is so moved by our band and music that she is inspired to make a lifelong commitment
on her body, never gets old.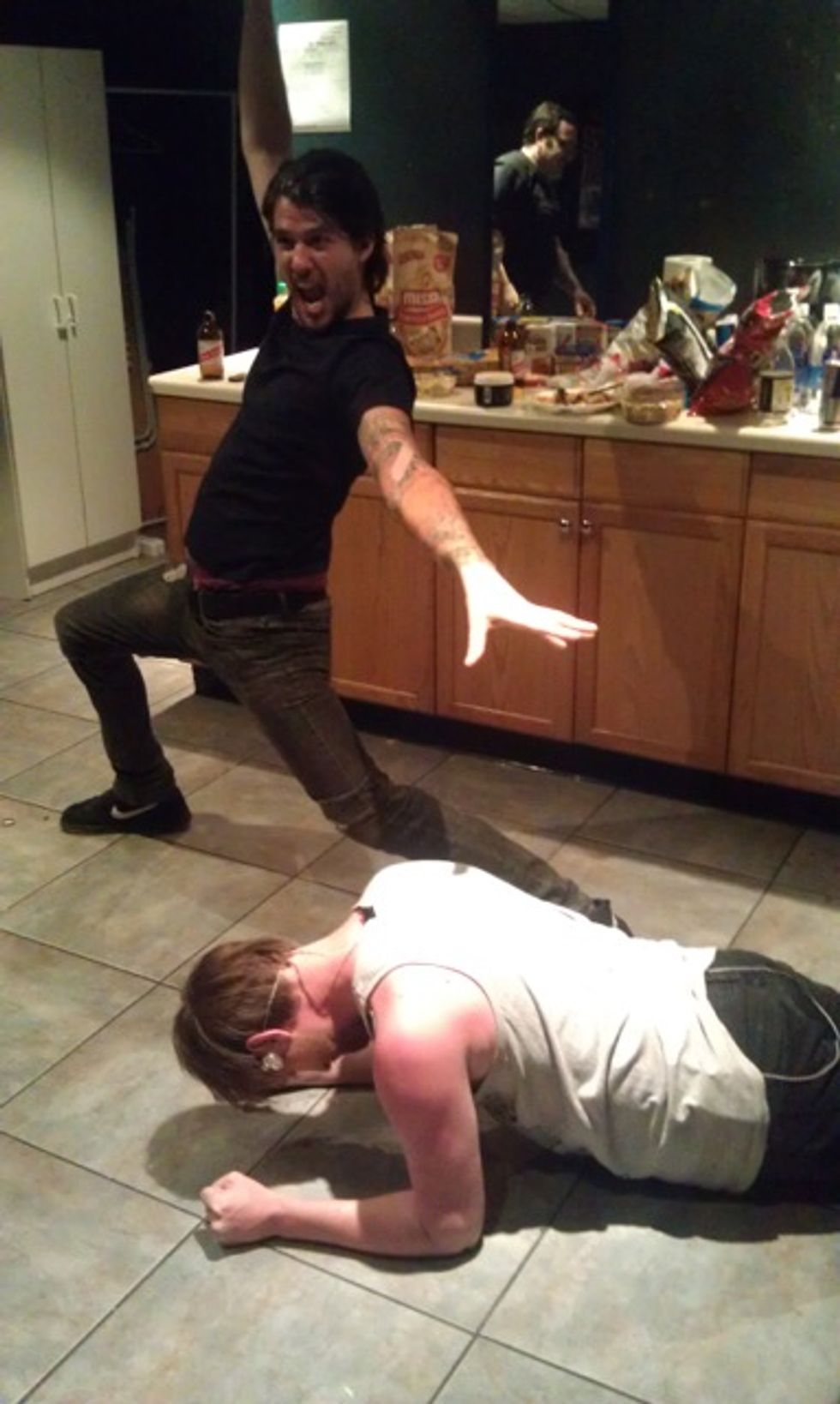 Workout
Our body guard, Matt Bro, has offered to share workout tips and techniques with any of us who wish to get in shape. After getting back from his first fitness session our keyboardist Tyler had this to say about being on the elliptical machine: "Dude after you get off that thing every step you take feels like... *thinks for a second*... you're on mushrooms." Check out the pic of drummer Matt McGinley performing a newly learned exercise called a plank, with some loving encouragement from bassist Eric Roberts.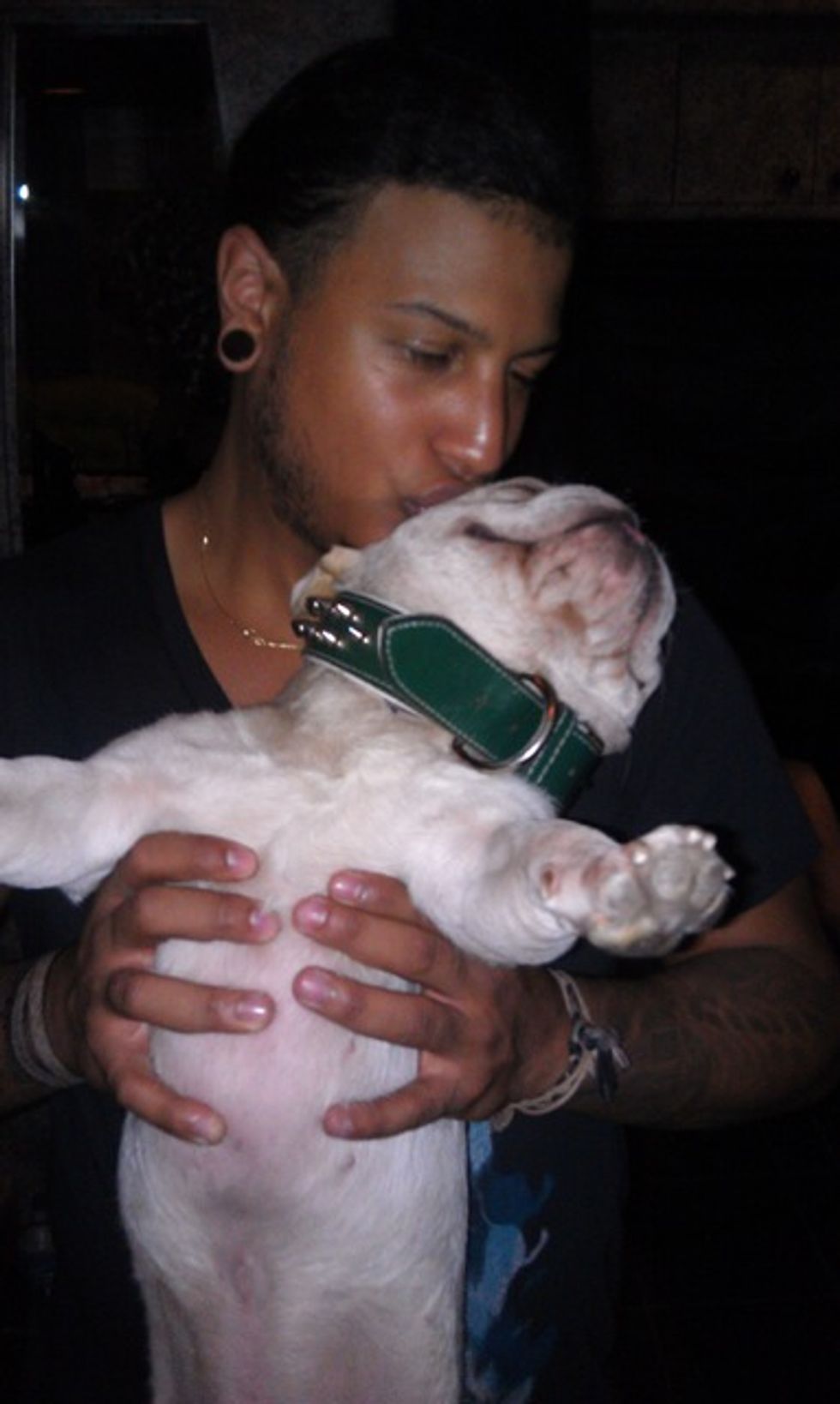 Marc and Stitch
Ft. Lauderdale was the first day on tour for Stitch, Trav's dog. As you can see from the picture with GCH hype man Marc De Jesus, Stitch is a cutie pie. Having the little dude around is great for morale... even when he is inappropriately pleasuring himself in front of the guests on our bus. Right as our bus was leaving from Ft. Lauderdale I got in my bunk and caught a glimpse of Stitch and Eric cuddling with each other in their sleep. Say it with me: Awwwww.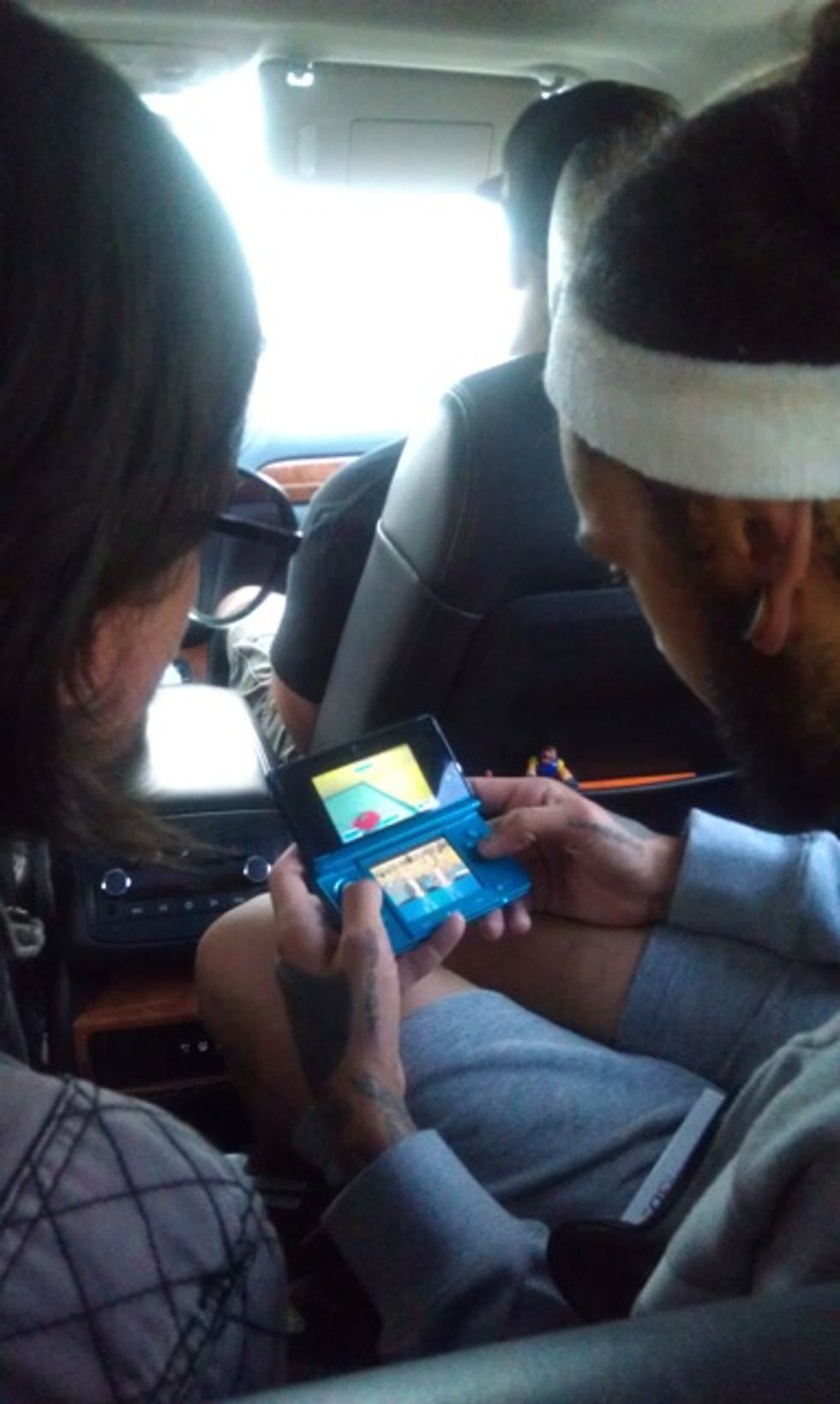 Trav and Wipe Out
Lately Trav has been cracked out on the game "Wipe Out" for his Nintendo 3DS. On our way to Miami's Y100 radio station he kept showing us replays of his character jumping from platform to platform while getting smacked multiple times by spinning American Gladiator-type
joust rods before plunging headfirst into the pit of water below. I can safely say it was equally entertaining every single time.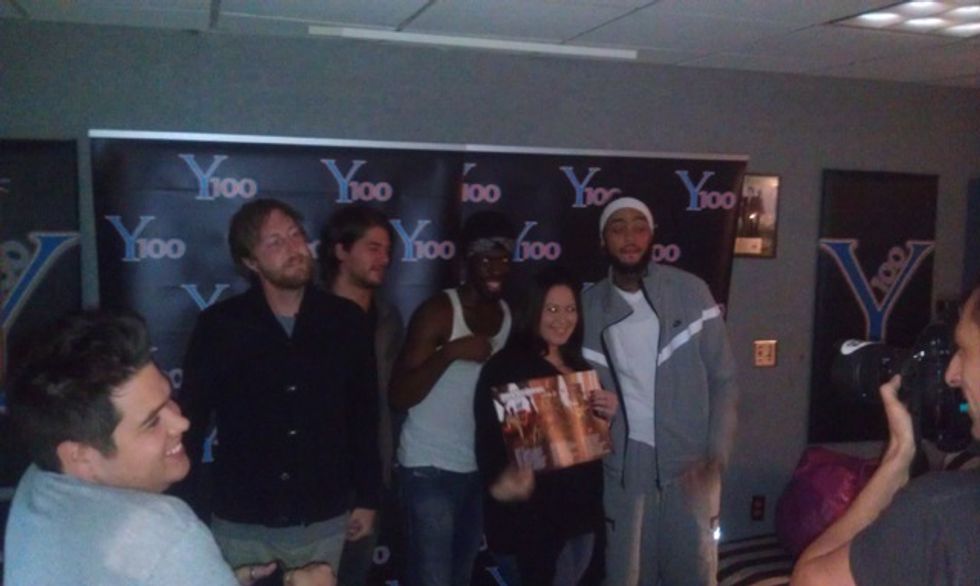 GCH Fans
Here we are at a meet and greet in Miami after an interview with Y100 DJ, Mack. Watching our fans light up with a lifetime's worth of excitement just from meeting us is a constant reminder of why I love music so much.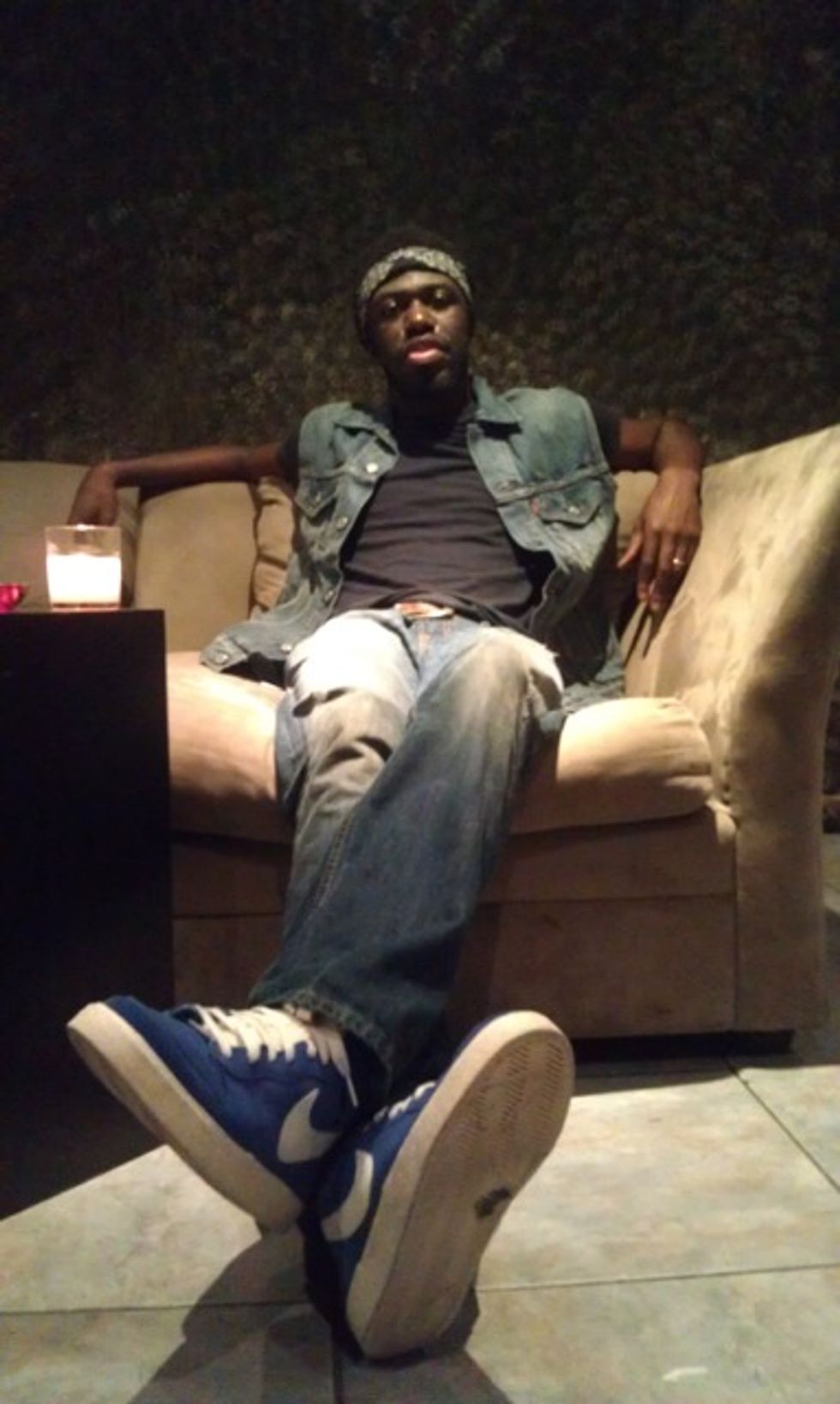 Couch
Ft. Lauderdale.  This is me. Just sittin' on a couch. In a sweet denim jacket. No big deal.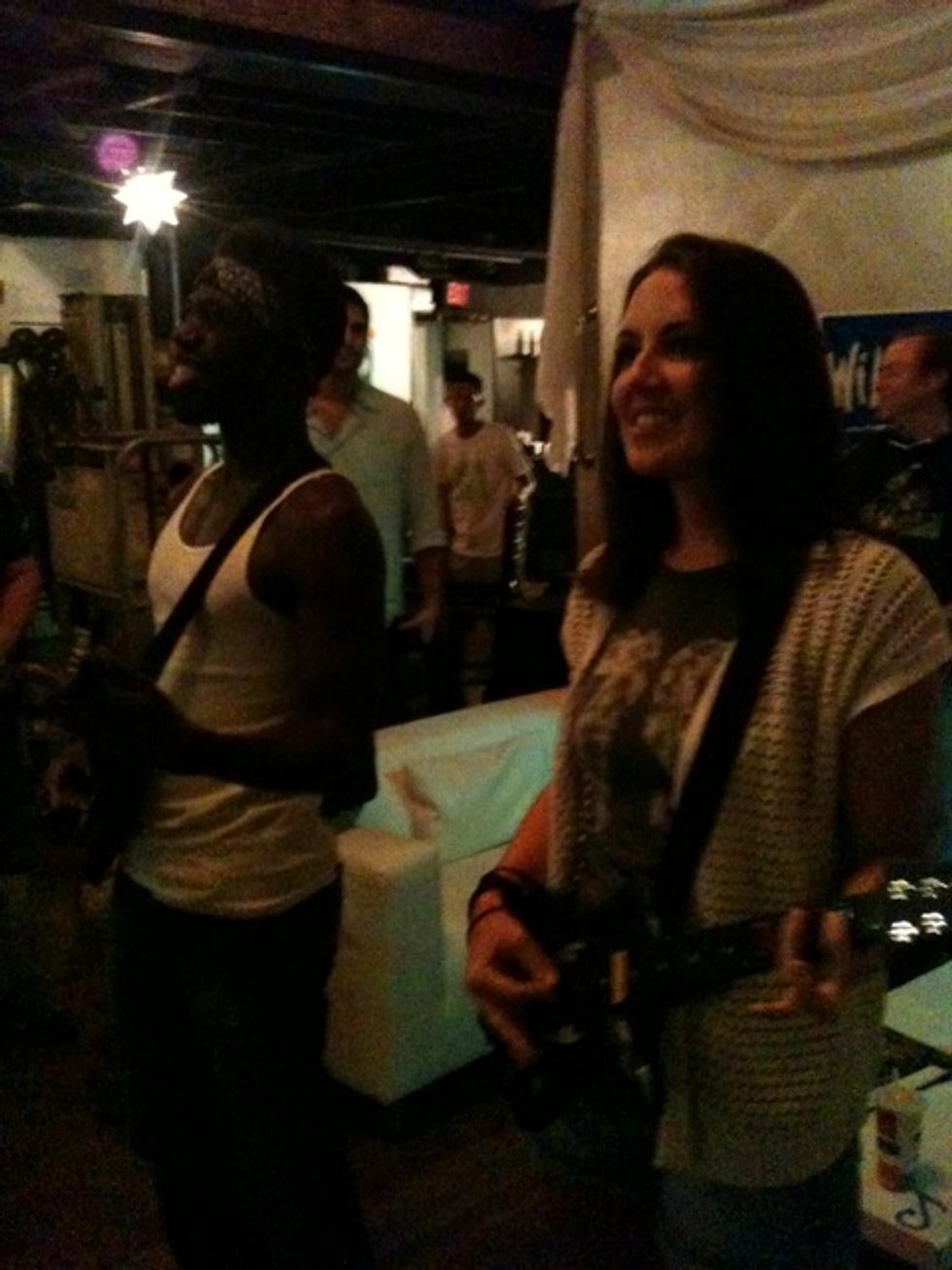 Guitar Hero
When Guitar Hero first came out (and before 12 year olds were Expert level contenders) I used to pride myself on my plastic guitar button clicking skills. I haven't played in years but at a Y100 meet and greet/Guitar Hero challenge, I got to roast this poor girl to the tune
of Fall Out Boy's "Dance, Dance." I started out slow, pretended to struggle, and let her have the lead. Then as soon as my band mates began clowning me I turned up the heat and never looked back. Whoever said "winning isn't everything" definitely wasn't me after I won that
challenge. FACE!!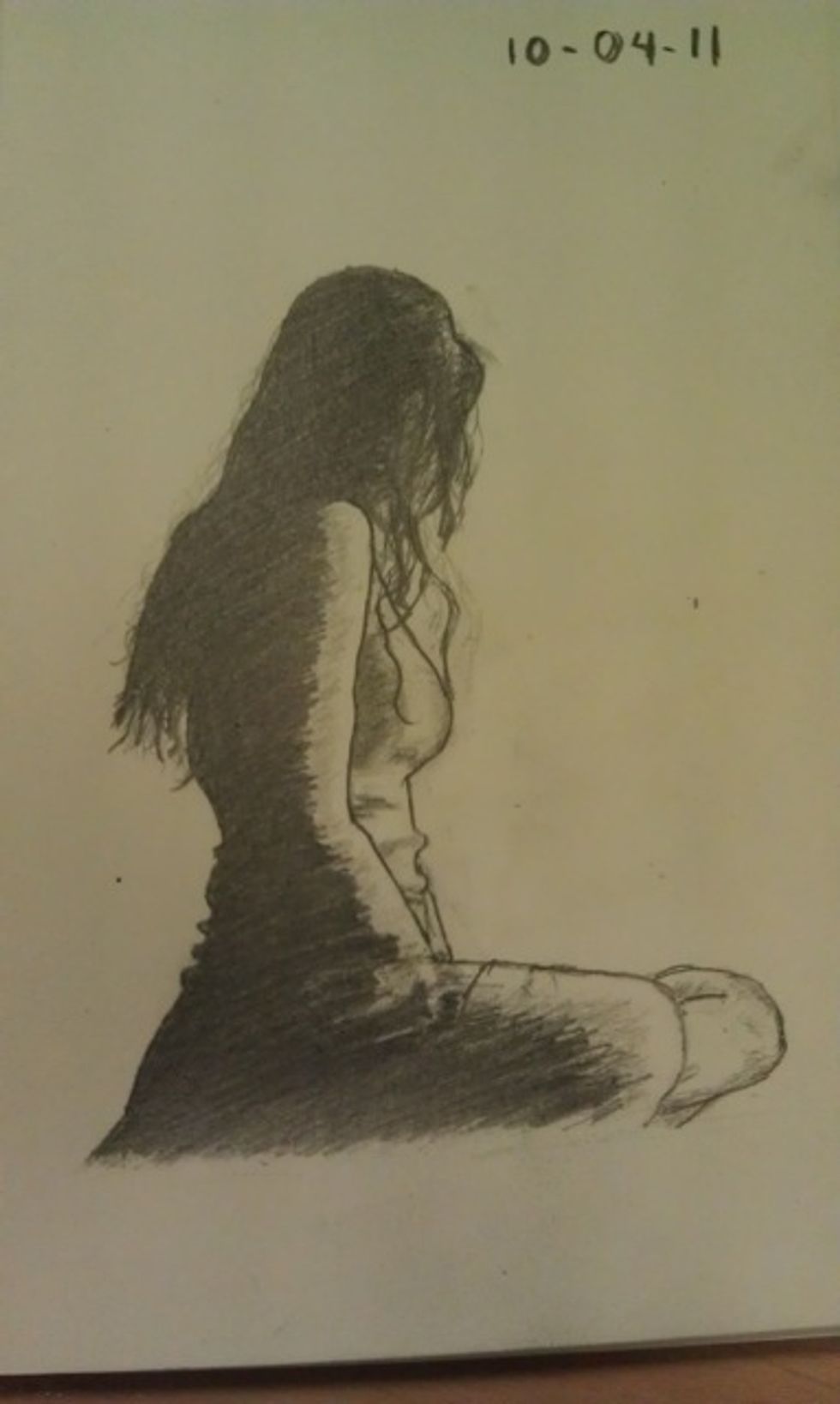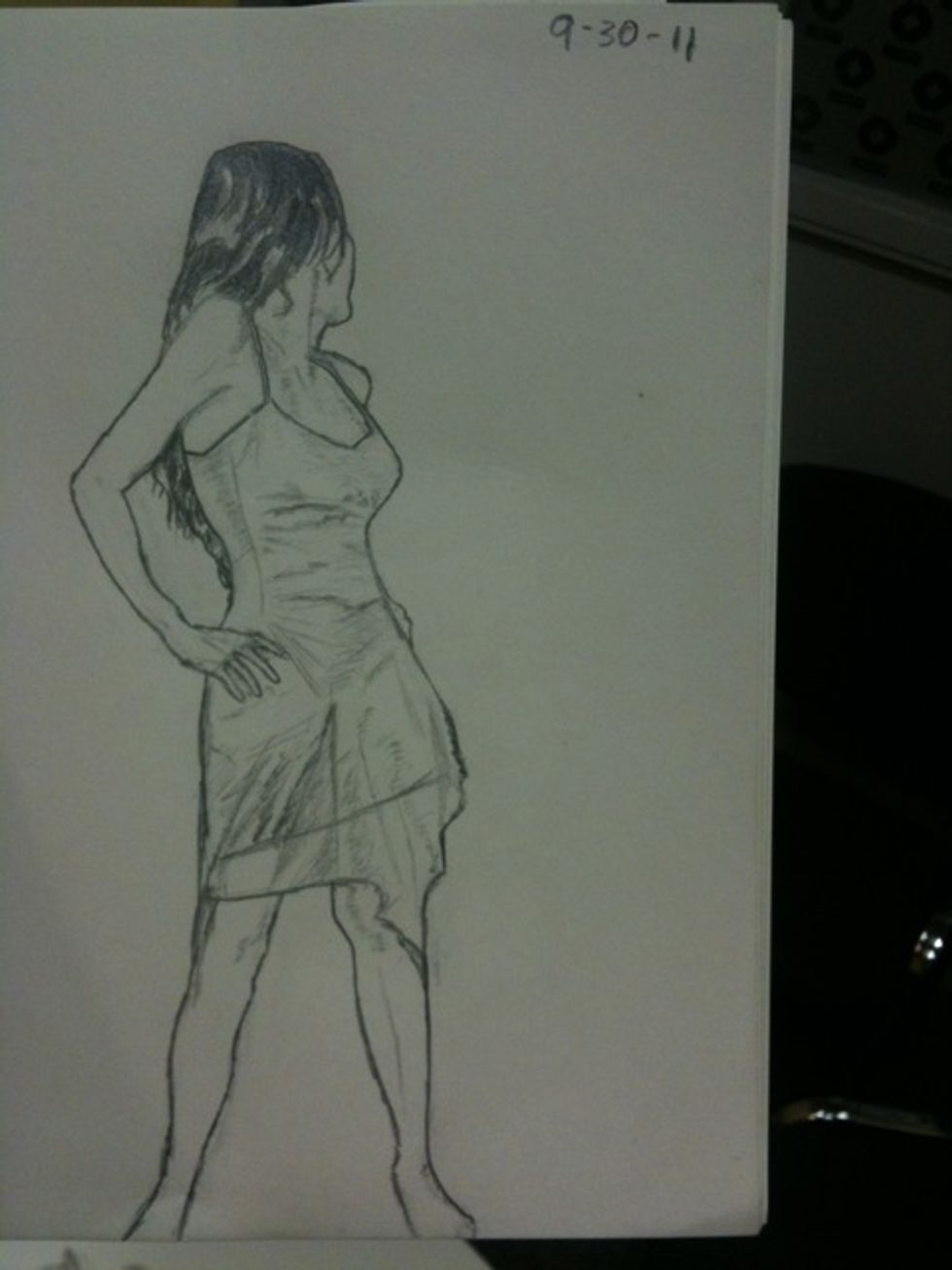 Sketch
I've always admired and appreciated visual art, particularly drawing and animation. So, a few weeks ago in Paris I finally bought a sketch book, a mechanical pencil, and an eraser. Here are the second and third pictures that I drew in the book. I have my beautiful wife to thank
for the inspiration and I am going to continue sewing sketches into these pages until the entire book is full! In a way I've found drawing to be a more patience-inducing art form than song writing. It frees me.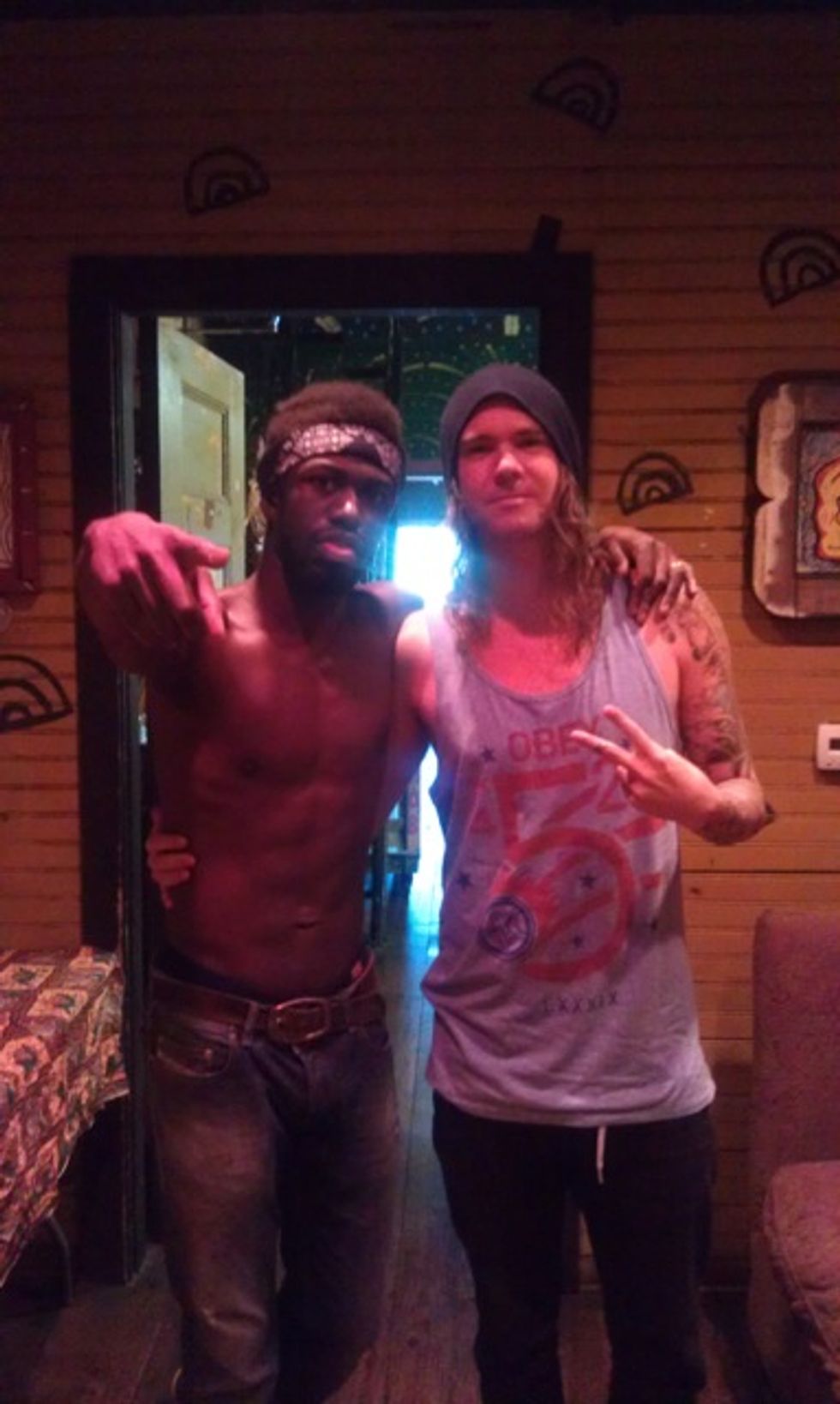 Disashi and Jared
Here's a pic of me and Jared from The Dirty Heads backstage before the Orlando show.  Damn it feels amazing to be back in the House Of Blues. This tour is gonna be good!