Academy Award winner, lifestyle prophet, and culinary wordsmith, Gwyneth Paltrow, appeared on Late Late Show With James Corden to promote her new Book of the Dead, It's All Easy--the one that she dedicated to Blue Ivy and Jerry and Jessica Seinfeld's children.
The human form of sighing condensation reminded us that on top of her numerous talents, she's also a pretty damn good singer.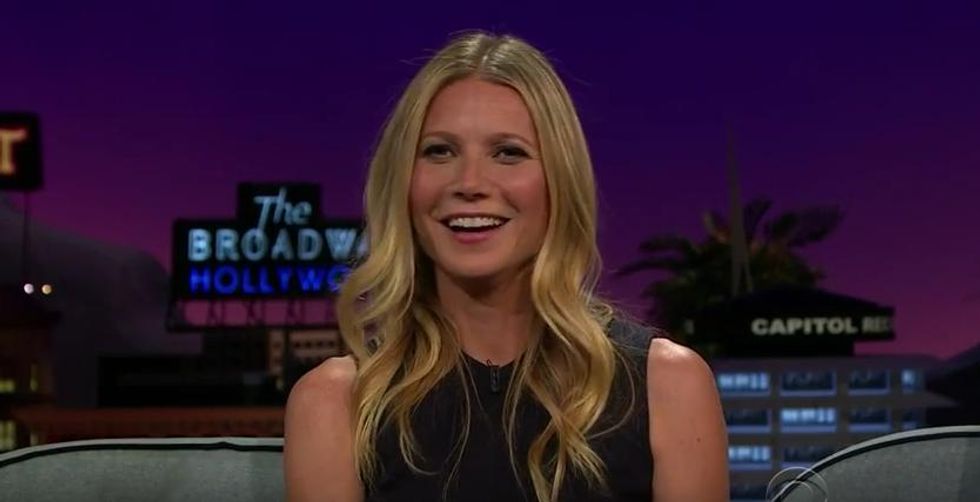 Corden pressed his guest on her hidden talent of "playing phenomenal 80s guitar solos" with only her mouth.
Initially caught off guard from that very loaded statement, Paltrow clarifies that she SINGS the guitar solos.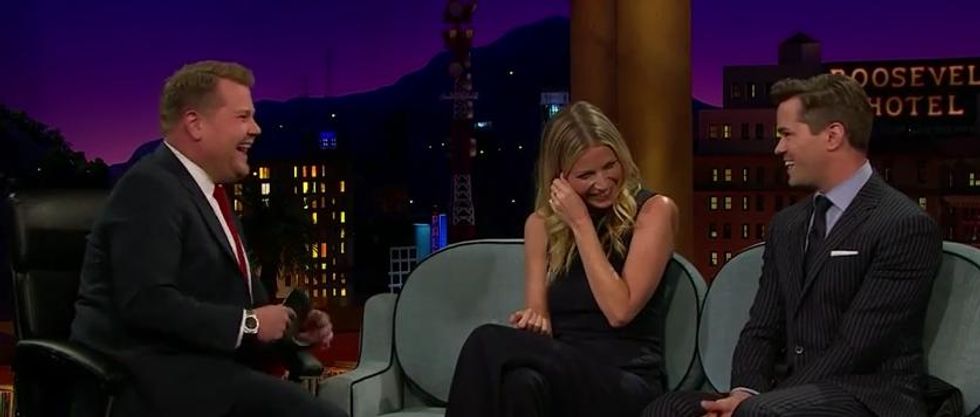 Gwynnie demonstrated, with a little help from Corden's band...and the result is fairly uncanny.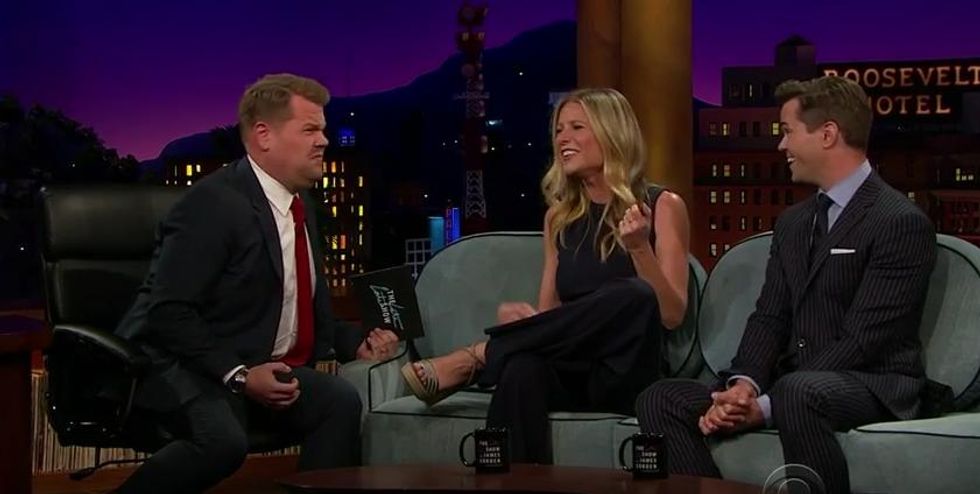 Watch Gwyneth feign relatability (again) and shred.