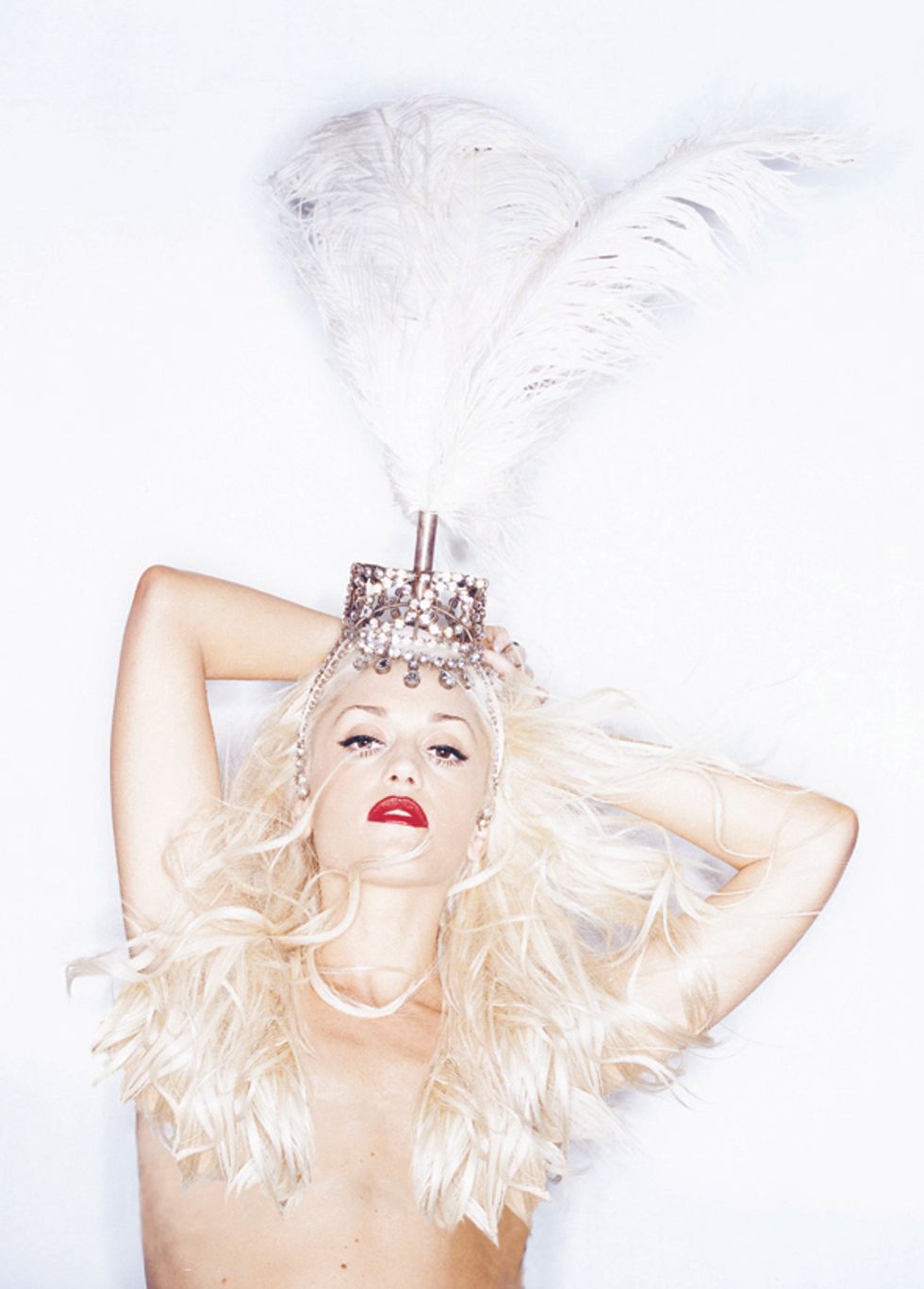 Gwen Stefani photographed by Richard Phibbs for our
December 2002 issue
.
Update:
Watch a clip of the performance below.
Gwen Stefani really went there tonight at a show for MasterCard users at Hammerstein Ballroom with the reveal of a new single, "Used to Love You" that may or may not be about her ex husband Gavin Rossdale. But, yeah, something tells us this is not another song about Tony Kanal. And you know what? Fuck yes, Gwen Stefani, it's awesome to see you putting a dude on full blast once again. Do speak, gurl. 
Before performing the track, which was an encore, she delivered a speech about how personal the song and the lyrics are to her, and the importance of sharing them with her fans.
Read excerpts of the lyrics below and stay tuned for the track next week.

USED TO LOVE YOU

Never thought this would happen

Gotta let it sink in you're gone

Don't know what I'm feeling I must be dreaming you're gone

...

You go I'll stay

You can keep all the memories

I thought I was the best thing that ever happened to you

I thought you loved me the most

I don't know why I cry

But I think it's cus I remember for the first time since I hated you

That I used to love you

You thought there were no boundaries

But you just pushed me

too far

I guess nobody taught you

Nobody taught you how to love

you know I was the best thing that ever happened to you

Now look at what you lost

you know I was the best thing that ever happened to you

Now look at what you lost