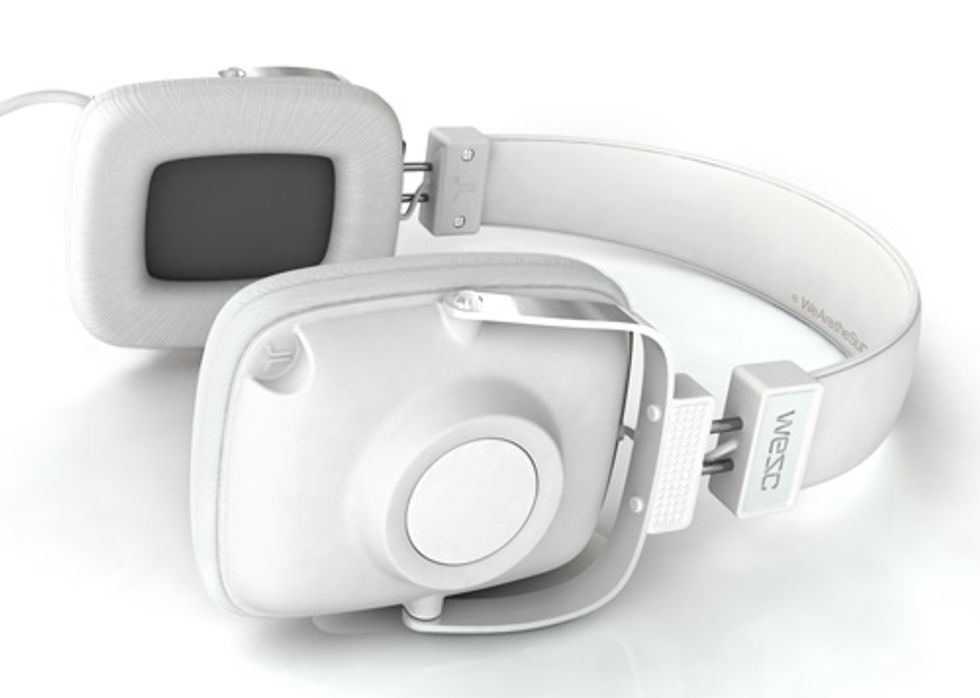 WeAreTheSuperlativeConspiracy, otherwise known as WeSC, is a street fashion brand for the intelligent and bohemian urbanite. The company, founded in 2000 by avid boarders of the skate and snow persuasion, has taken its cue from city-dwellers who follow their own rules and establish their own trends. In nine years, the brand has seen tremendous growth and is now available in more than 20 countries worldwide -- targeting fashion savvies outside of the skater community. The Swedish company has gained much fame and recognition through its celebrity sponsors and supporters including American actor Jason Lee and Swedish underground rock sensation Millencolin. Since music has always been one of WeSC's key sources of inspiration, it is no surprise that WeSC has developed an array of slick headphones to accessorize their lines.
This summer marks the latest addition to the WeSC range of style-forward cans. The Maraca is a retro-inspired sound accessory that resembles the days when vinyl was king. These stylish headphones are light and incredibly cool. The sound quality is phenomenal. This pair will be available in both seasonal and non-seasonal colors.
WeSC Maraca Headphones, $64, are available at www.wesc.com and www.karmaloop.com.