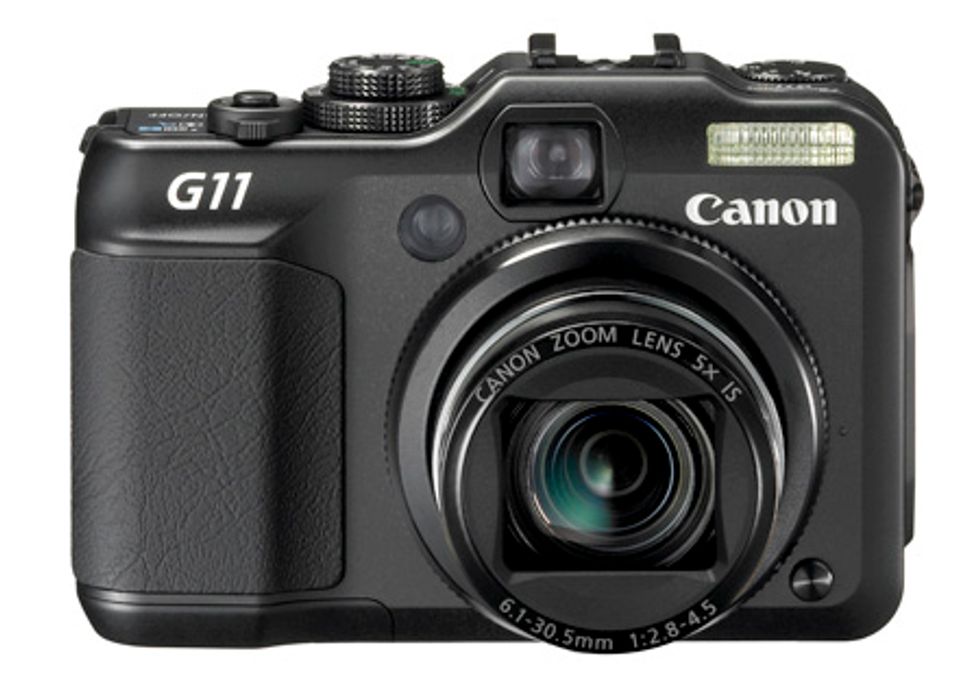 On my seemingly endless list of things to accomplish in preparation for September's Fashion circus, the search for the ultimate portable camera has been perhaps the easiest task concluded so far. Being a man of particular opinion and habit, when my "vintage" photographic gadget ceased to respond to my artistic inclinations I once again turned to the leader of digital imaging for reinforcements. This fall Canon has announced a diverse line-up of digital cameras fit to impress any tech-loving stylish gent. Whether a professional photographer looking for a smaller camera to tote around or a snap-happy night owl looking to document the bacchanalia of night's past, the Canon PowerShot G11 camera is certain deliver.
The new PowerShot camera upgrades the users shooting experience, offering features that will help produce better quality images. The camera offers Optical Image Stabilization combined with a DIGIC 4 Image Processor allowing photo enthusiasts to capture images in movement adding a little energy and clarity to otherwise unfocused shots. A 10.0-Megapixel High Sensitivity System allows you to take high quality pictures in low-light flash-unfriendly situations (i.e. fashion shows, concerts, after-parties -- oh my)! The new integrated sensitivity system functions with the image processor resulting in faster shutter speeds that help reduce subject blur and camera shake in recorded images.
It's also incredibly user-friendly. The 2.8-inch vari-angle PureColor LCD screen lets you preview images in nearly every angle and the sleek design tops off the appeal of this pocket-size camera.
Canon PowerShot G11 Digital Camera, $499.99. Available October 2009 at www.usa.canon.com.