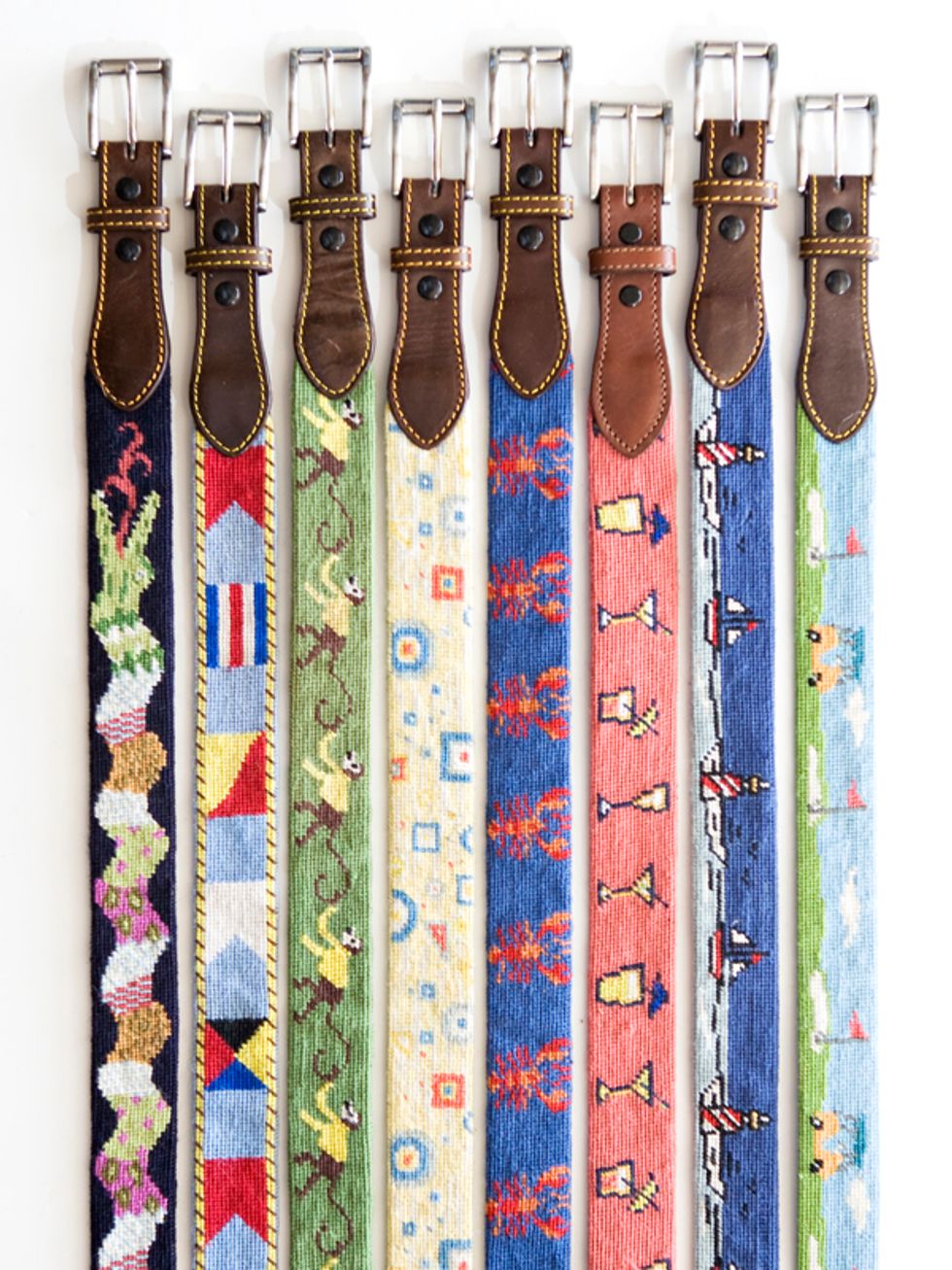 Ralph Lauren is great for prepster basics, but the true pastel trouser-ed connoisseur of Nantucket Chic knows that the kempt shelves of
J. McLaughlin
's Madison Avenue headquarters is the place to pick up the finishing touches for a truly preppy look. What he might not know, however, is that all the purebred Americana garb that goes hand-in-hand with the East 90s is entirely designed and produced in hipster territory.
Five years ago the three-generation-strong sportswear company moved their operations to a massive warehouse in Greenpoint, where they continue to manufacture the iconic wear we've come to  love. From the skull and bone embroidered flamingo pink swim trunks to five fold handmade silk ties, brothers
Kevin
and
Jay McLaughlin
have managed to reel in new generations of costumers as their flagship outpost celebrates its 25 anniversary. The brothers are also involved in every aspect of their business, from the drawing board to the production line they merchandise and micro-manage each of their 39 stores. In-house dedication like this reminds us of days when corporations were kept at a safe distance from fashion houses.  Products at McLaughlin's are still made by hand -- their iconic needlepoint belt ($165), my favorite and required summer accessory, takes about 12 long hours to be completed. Offered in a variety of playful styles, this is the ultimate prep-ccessory. Even better? This Friday, the company opens its first outpost across the bridge. The new Brooklyn Heights boutique will offer a curated selection of both mens and womenswear, so mark you calendars. (The impatient, however, can visit their online shop at
jmclaughlin.com)
.