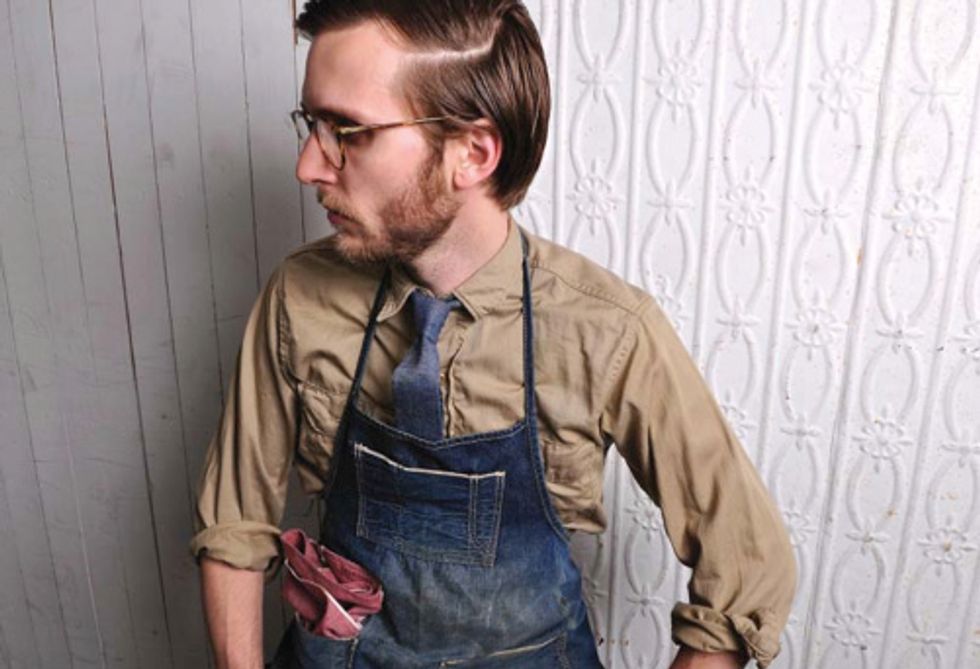 Neckwear commonly falls into two very distinct categories: the classic silk variety worn by suits worldwide or the avant-garde textile concoctions of certain risqué designers usually sported by creative types. Fortunately, for gents of both genus and for those stuck somewhere in between, this year marks the inaugural collection of Brooklyn based neckwear company Hill-side. Owners and designers Emil and Sandy Corsillo have created an original line of neckties and handkerchiefs focusing on the nature of craft, provenance and a keen eye to detail taking a much needed "working man's" approach to their accessories.
These ties and handkerchiefs are by no means fancy or fragile but instead are simple and meant to be worn routinely with the hindsight that the wear-and-tear of our daily battles only add character and personality to their creations. The duo uses utilitarian fabrics not commonly found in neckwear: hemp/cotton blend selvedge denim, left-hand twill, waxed canvas and selvedge chambray mostly imported from Japan. Each piece is carefully hand-made in a small factory in Manhattan with the designers paying acute attention to each part of the manufacturing process. These pieces feel hand-made and hand-touched, an endangered stamp of quality in the accessory world.
For those looking for something a bit more exclusive and unique, the company also offers a parallel seasonal limited edition collection consisting of original prototypes made from small quantities of deadstock, vintage workwear fabric collected from hidden rural stores across the country.