Gucci Mane continues his post-prison winning streak, this time as a new face of SUPREME clothing label.
The iconic rapper stars in a new short for the company, directed by Harmony Korine.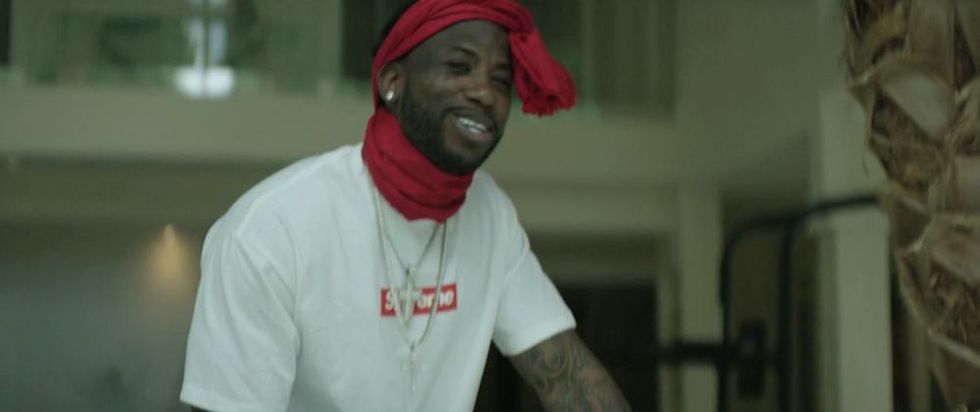 The clip follows Gucci around his house as he relaxes, writes and records new music, and shops online--all while wearing a SUPREME T, of course.
"You motherfuckers think I actually go to the store to shop?" Gucci asks. "I just press the button and it comes to the house."
Never has online shopping sounded so regal, or cool.
Korine just directed Rihanna in her crime-laden video for "Needed Me."

Gucci's new album Everybody Looking, is out July 22.
Watch Gucci below.