The latest Internet conspiracy theory, which alleges that Gucci Mane was cloned during his 2 year stint in federal prison, is only going to intensify with his newest video for "First Day Out the Feds."
The Mike-Will-Made-It track was penned behind bars, and discusses the tribulations of every day life in prison, while expressing remorse for his actions which led him to it.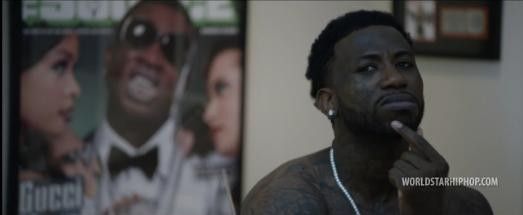 The video, which had an official premiere on World Star Hip Hop, features Gucci and several, equally ripped and equally shirtless clones, spitting their fire around a spacious estate, and un-decorated office.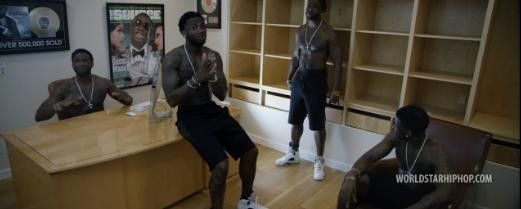 Two weeks ago, a video of Mr. Mane surfaced on 'gram, where the iconic rapper directly addresses the clone rumor, saying he can neither "confirm nor deny" it:
0_0
Watch the video for "First Day Out the Feds" below.