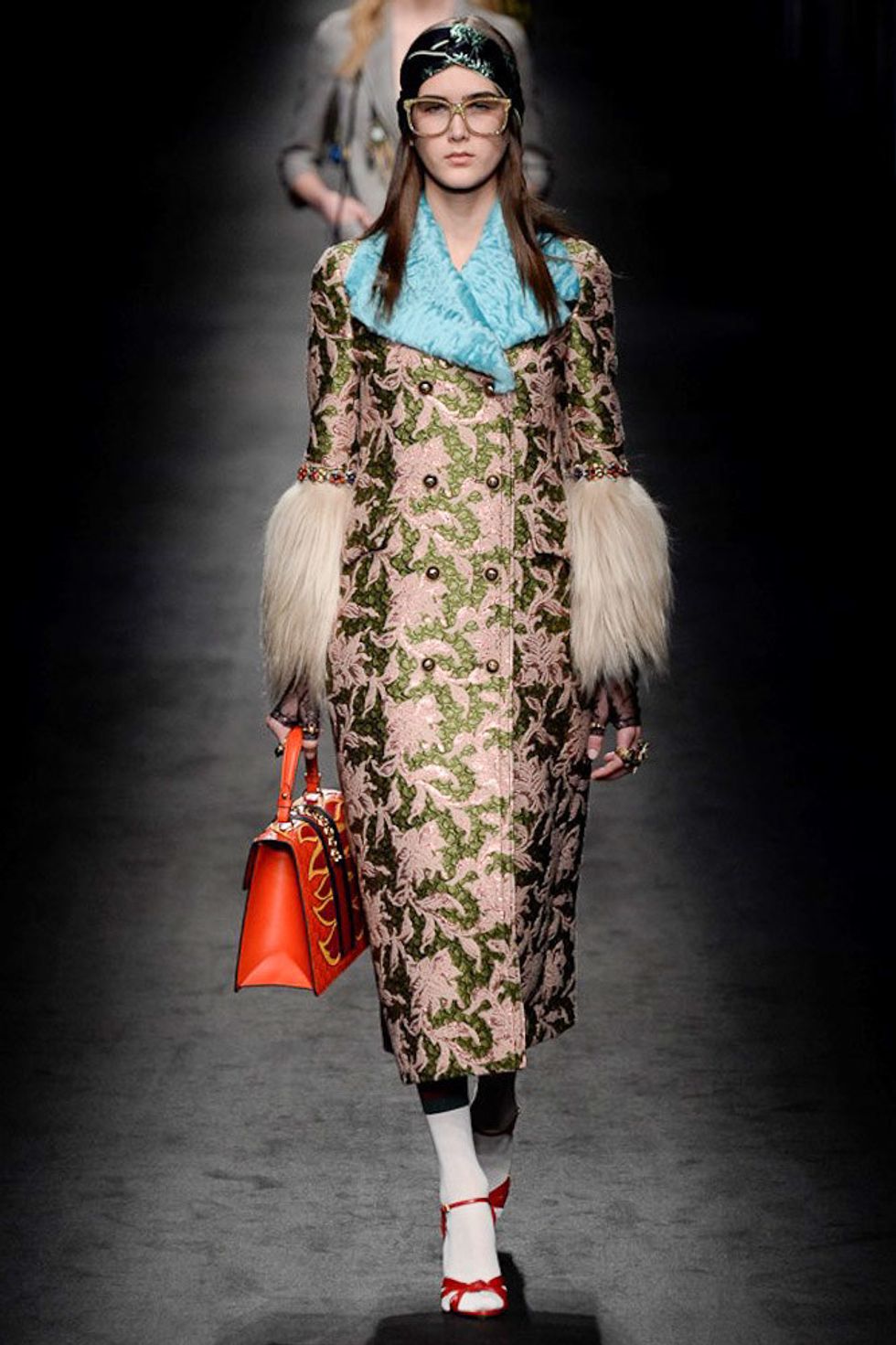 There is a Latin phrase used in art called horror vacui that translates as 'fear of the empty.' It's used to indicate the compulsion of an artist or designer to completely fill a space beyond the dictates of conventional proportion, be it a canvas, a room or, say, a garment. There is a faintly disparaging undertone that implies the creator just couldn't help themselves, but also that the fear of emptiness was some kind of more pathological phobia, a sickness that pushes one beyond the corridor of good taste. It was the first thought that occurred to me a year ago this week when Alessandro Michele showed his debut women's RTW collection for Gucci, and it applies to the F/W '16 collection he showed this morning in Milan. A month prior to his first collection last year, he'd taken over as Creative Director of the company and turned around a mens collection in a matter of days that was considerably different from that of his predecessor, Frida Giannini, via feminine touches like pussy bow blouses and geeky proportions and colors. Notably absent any whiff of overt sex or the Mediterranean slickness the brand came to personify. With his subsequent women's outing the question then was would that feeling, that soft dweebiness, continue with women, the decidedly much more commercial and global business of the two. The answer was an unqualified yes and Michele, with the full support of Gucci's parent company Kering, have not looked back.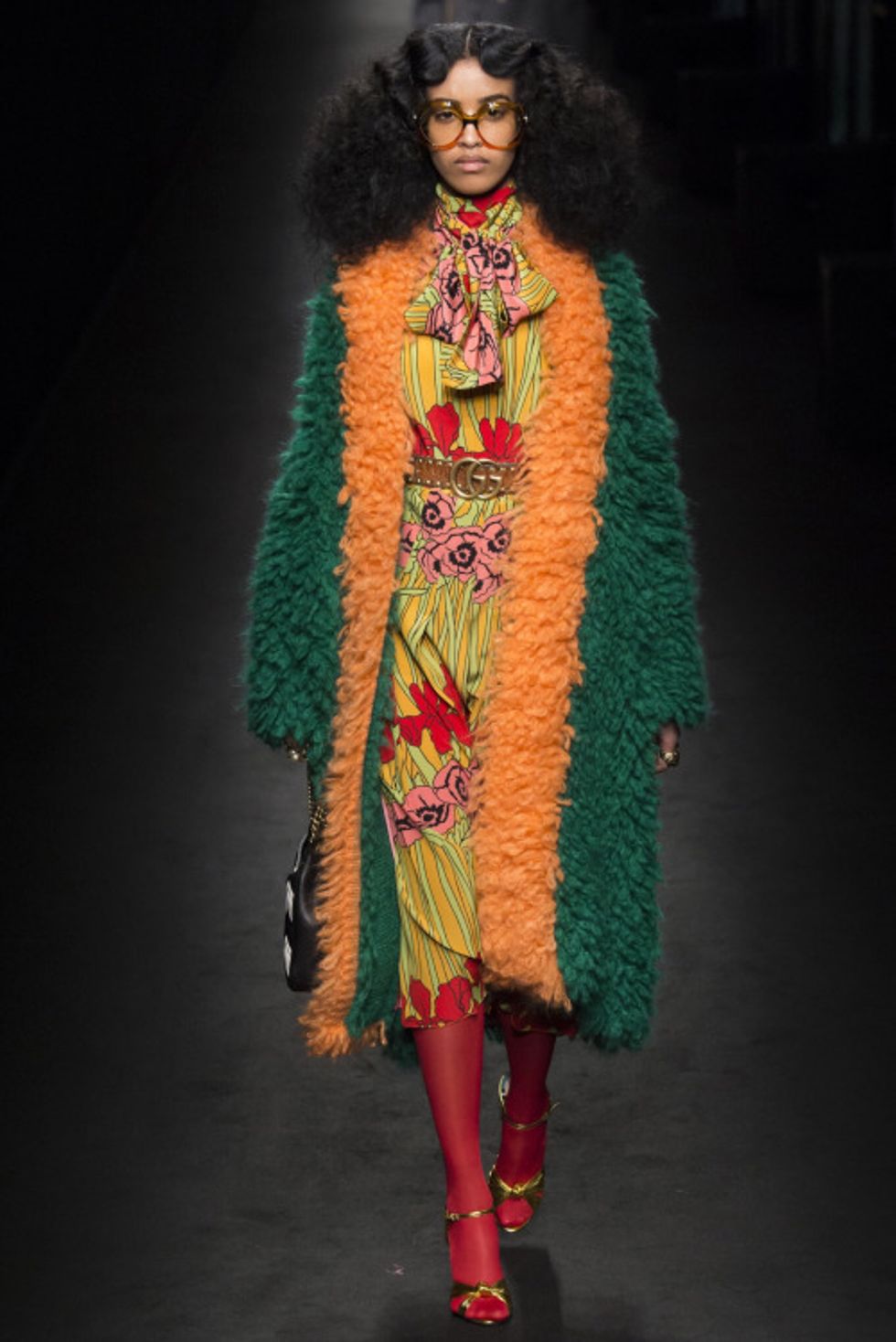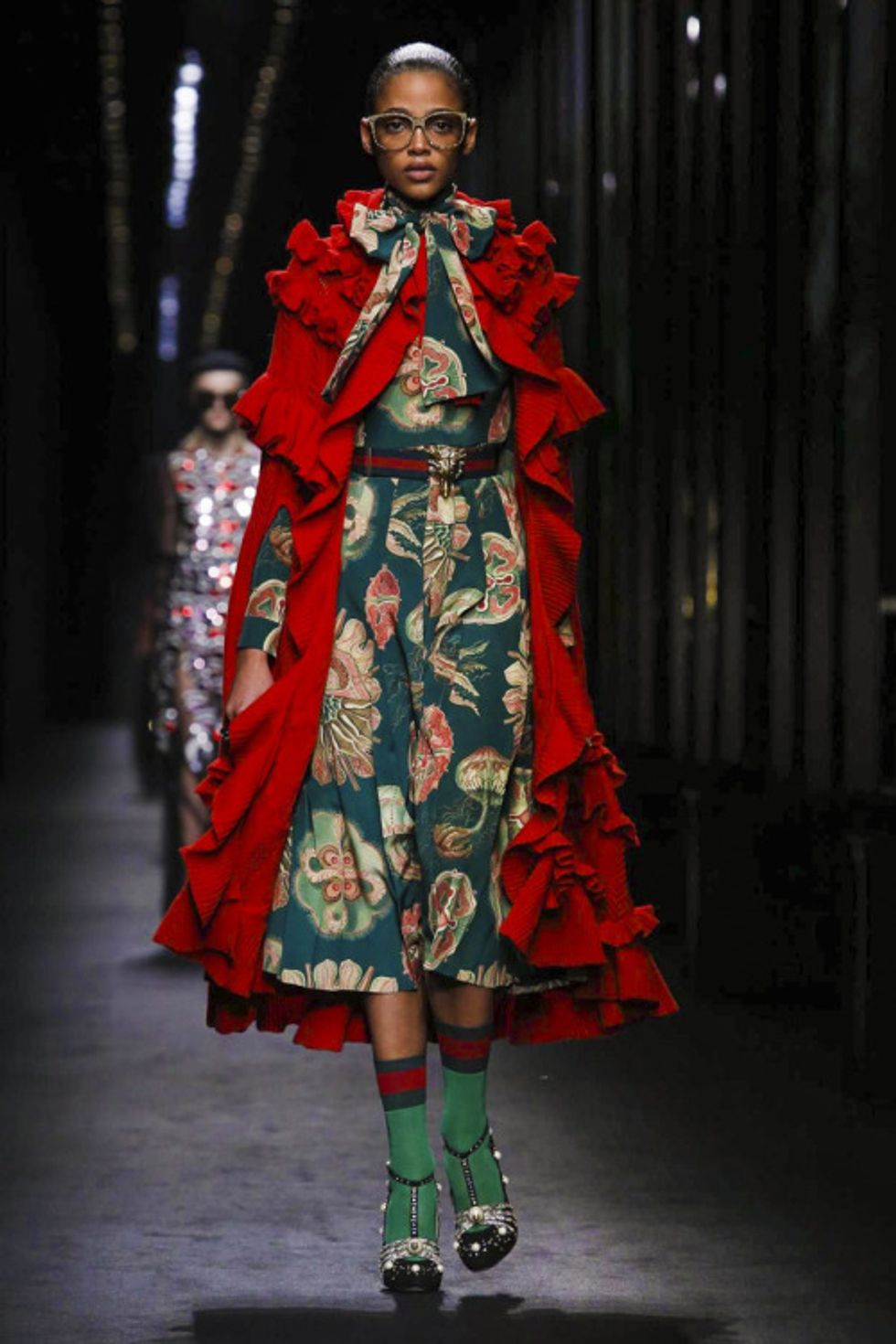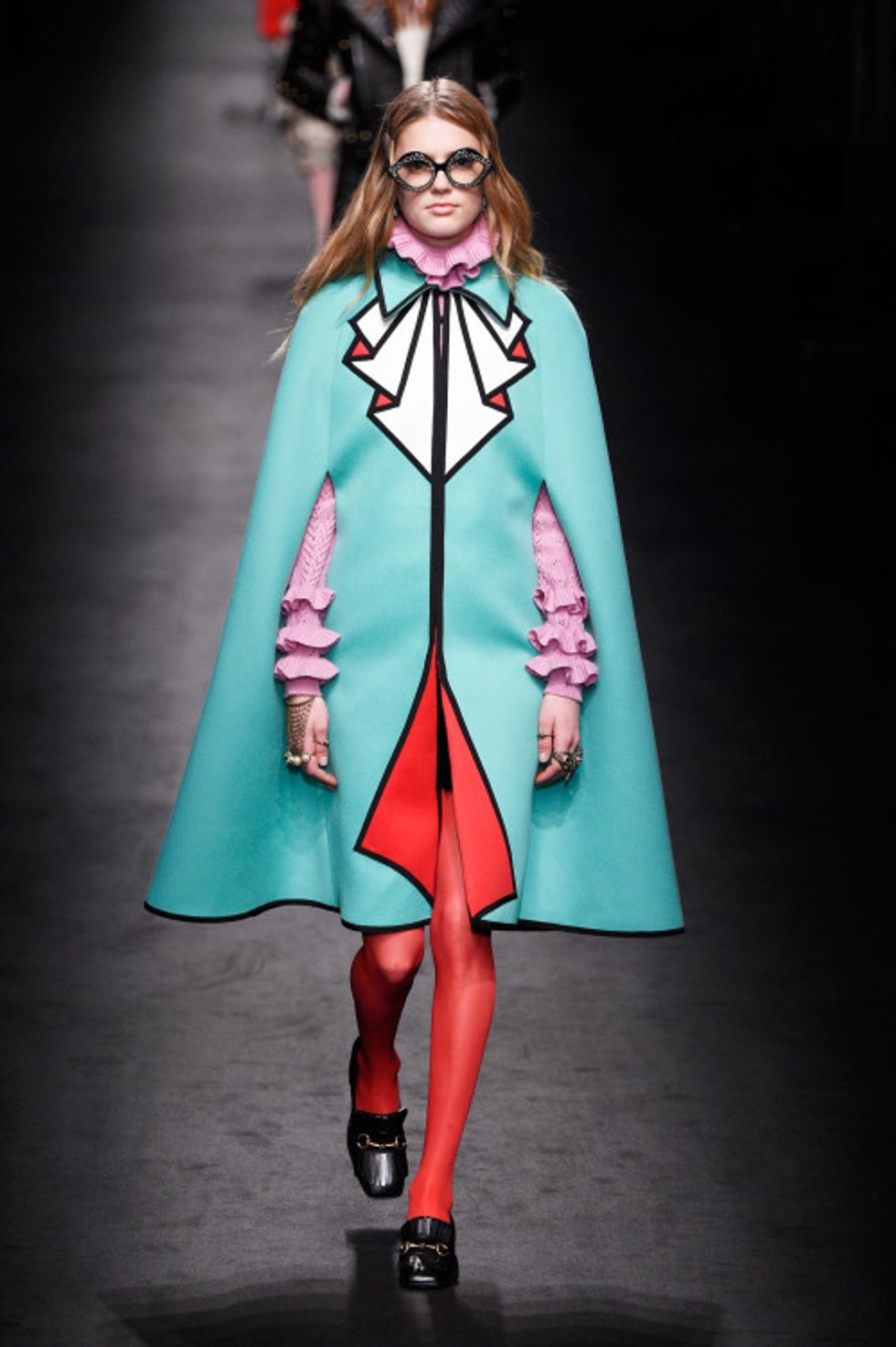 Unlike the clothes he sends down the runway, the story of Michele's star turn this past year is not terribly original. He was a veteran of the brand, working for several years with Giannini, and was a surprise hire among a field of much more rumored and known names, a la Yves Saint Lauren at Dior in the 1957, Sarah Burton at Alexander McQueen more recently and Phoebe Philo at Chloe before she was famous, among others. But what he lacked in name recognition he made up for in two key areas. One was his understanding of the mechanisms of the brand; how the ateliers worked, how he could affect change within the corporation structure of a global business, and most importantly the customer. He's had little use for oft-overused industry buzzword "brand DNA" -- something any newly arrived designer at a legacy house would also be wise to ignore, but I digress. The other, far less quantifiable difference, was simply a new point of view. He proposed a magpie's idea of dressing that picked up seemingly whatever was around and stitched, pinned, fastened or zipped to the vintage-feeling pieces. The more is more quality could not feel further than his predecessor's earnest and slick polish. And what a fresh point of view more directly relates to is that someone walking into a Gucci store simply does not have that in their closet yet. You will not find it at Saint Laurent, you will not find it at Chanel, you will not find it at Celine and so on and so on. Add the cache of a recognizable brand and the more zeitgeisty feeling of wanting personalized fashion (doesn't every single piece look like a one-off ?) and you get the success that Gucci has had this year. A year that has seen not just a fantastic re-invention story but also quantifiable growth not to mention two accessories hits, the holy grail of any luxury business. The Princetown slipper, coming in just under $1k, was ubiquitous this fall among the fashion cognoscenti. The downturned heel, overflowing matted fur and iconic Gucci buckle was just the kind of quirky dash that made everyone want to be a Gucci guy or girl for at least one season. And if that was too outré, the Dionysus bag with the snake clasp and branded canvas helped fatten the bottom line. What I think is so compelling about this Gucci moment is that it immediately felt like a fully realized world. That you come away from the runway show and into the store and feel like everything had been there all along and the your were just now discovering it, and how thrilling.
The muchness of Michele's ideas can be overwhelming but the decorations are a feast in a RTW moment currently in the death-throes of minimalism. Under every pleat there is something to discover, or every lining lies some contrasting print or embroidery. Is it escapist fashion? Not quite, but rather a retreat into a dream world where metallic tiger print skirts and neon lace camisoles are the norm. Like any good fashion it makes you curious about that world and emboldens you to imagine yourself a part of it (and if you can, buy into it). There is simply so much to take apart, though not a cerebral dissection as with, say, Miuccia Prada, but a very real, and tactile way as if one has been in the deprivation chamber of fashion and now seeing light, color, and material for the first time. I don't doubt Michele will continue to pile it on, and pack the empty space he has been so compelled to the past few seasons. When most designers complain, and rightfully, they are running on empty it is exhilarating to see this one determinedly on full.
You May Also Like