In our interview with Grizzly Bear's Ed Droste, the band's creator reflected on his days writing Horn of Plenty, an album he recorded by himself that featured a prominent lyric about gay sex. Now that he's in a four-piece band, he "can't be like, 'Guys, you want to sing harmonies on this song with me?'" but he swore that he didn't feel like his vision was at all limited by his bandmates' heterosexuality. "They don't censor me," he said. And, judging by the video for "Mourning Sound," a single from the band's upcoming album Painted Ruins, they definitely don't. Because this video is all about the male butt.
Of course, not every part of the dazzling spectacle is centered around the beauty of the male form. In other parts of the Beatrice Pegard-directed video, there is Clémence Poésy (the mesmerizing French actress that portrayed Fleur Delacour in three different Harry Potter films) playing some kind of slightly twisted fairy, that wields around carrying a butcher knife while wearing a delicate beaded evening gown that could have been ripped straight off a Christian Dior haute couture runway. There are also a trio of synchronized swimmers, women scientists who can create chemical illusions, and a woman spraying light out of her boobs a la Katy Perry with whipped cream can in "California Gurls."
But, come on, now. Let's admit it. We're all here for the butts.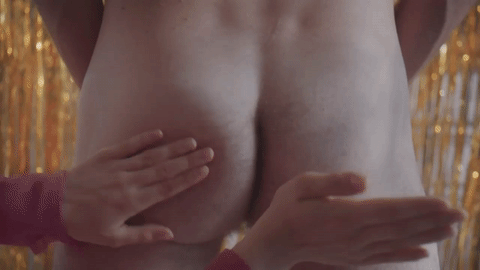 I mean, yes.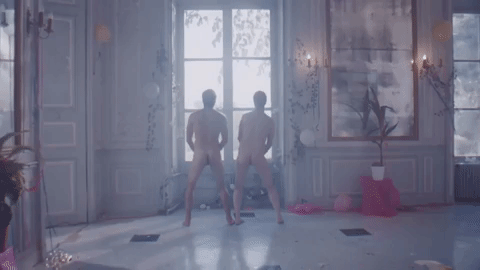 Watch the full thing below.
Splash photo via YouTube

Sign Up For The Morning PAPER
Music
Photography by Grace Scuitto / Story by Jade Gomez / Makeup by Marla Vazquez / Hair by Abraham Esparza / Styling by Heather Picchiottino