*A new collection of active menswear is 500 feet away*
In case facilitating hook-up and dating culture among gay men wasn't good enough, Grindr has just released a collection to support Athlete Ally's effort in fighting discrimination against the LGBTQ community. And like the app, the clothing line offers both tops and bottoms (as well as outerwear and accessories).
While seemingly random, the app's founder, Joel Simkhai is actually brother to fashion designer Jonathan Simkhai, who has dressed the likes of Kendall Jenner, Taylor Hill and Kristen Stewart. Partnered with PRINT ALL OVER ME, Grindr's collection references gay pop culture and Greek mythology in its designs and patterns.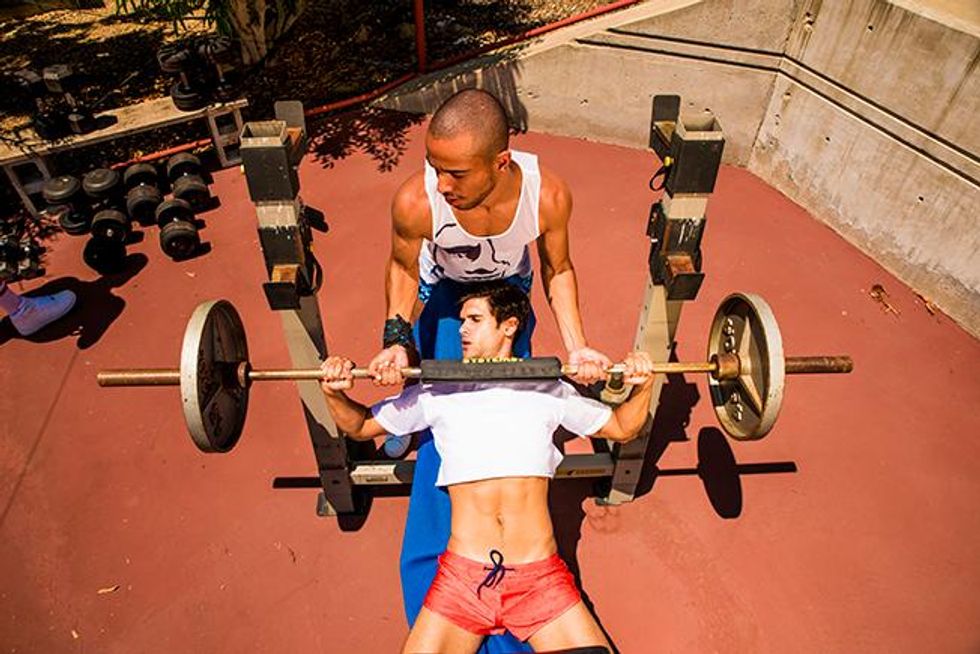 The website boasts its apparel as:
Clothing and accessories for the guy who likes to break a sweat... and always makes it to the finish line.
All proceeds from sales are donated to Athlete Ally in a very genuine effort to rid the sports industry of homophobia, seasonably during the Summer 2016 Olympics. The clothing line is available to purchase on Grindr's new e-commerce website www.grindrstore.com, along with a tastefully erotic lookbook of men putting the new activewear to use.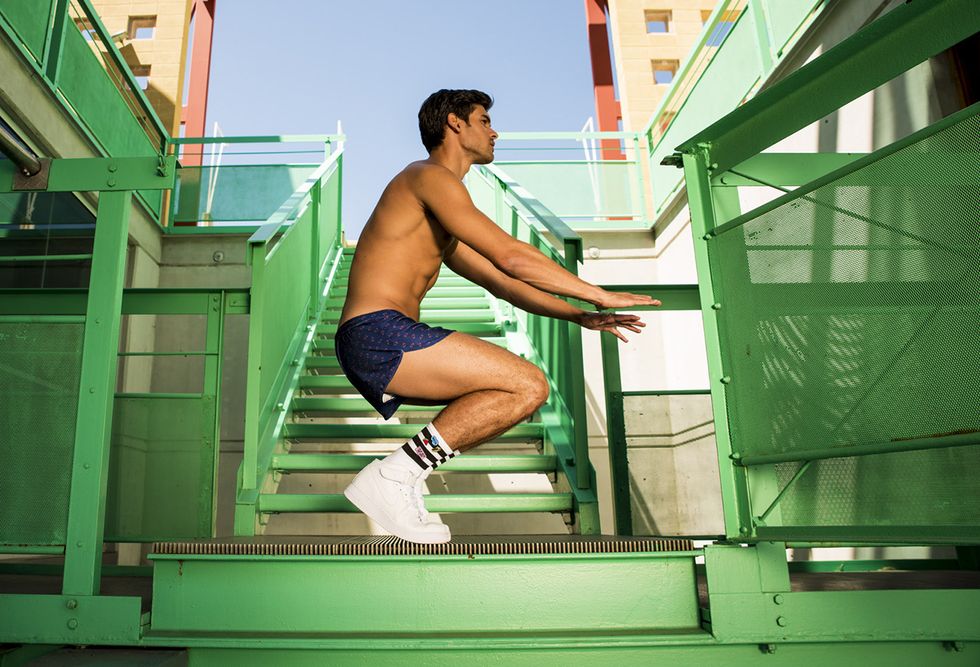 Header photo from Grindr's store website