Stella McCartney has released the first TV spot for her new eco-friendly fragrance "POP," starring her muses Grimes, Amandla Stenberg, Kenya Kinski-Jones and Lola Leon (Madonna's first offspring).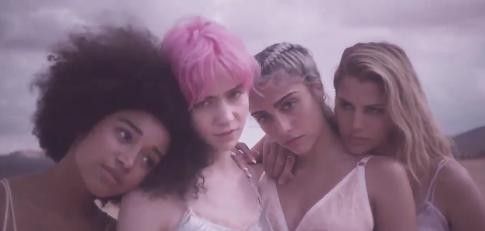 The clip has the ladies charging through the desert in a pink convertible (with a pool in it) through the desert, while Grimes' feminist rave banger "VENUS FLY (ft. Janelle Monae)" blares.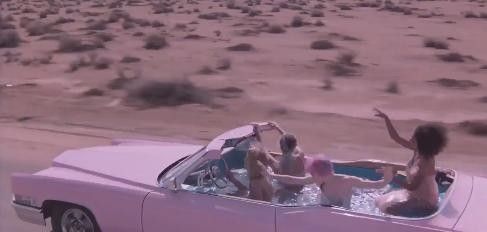 It's like if the Lisbon sisters had actually run away as planned.
It's a perfect smoothie of girl power and #fayshun.
Watch below.
Grimes x Venus Fly x Stella McCartney
🌸POP🌸 (ad)
ft.GRIMES, Amandla Stenberg,Lola Leon, & Kenya Kinski-Jones!!! pic.twitter.com/taaaRluEuF
— grimezszdaily (@GrimezszDaily) July 10, 2016