Claire Boucher aka GRIMES graced BBC Radio 3's "Late Junction" last night, and offered up a half-hour mixtape, featuring a smattering of her favorites--old and new.
"I tried to include a mix of weird stuff that I like that's old, and some never stuff I love that inspires, and all-time favorite songs."
Some of that sonic smoothie contains Aphex Twin, Animal Collective, The Internet, Tei Shi, and Shonen Knife.
On a spiritually (and physically) grey Friday like this, a Grimes playlist truly soothes the weary.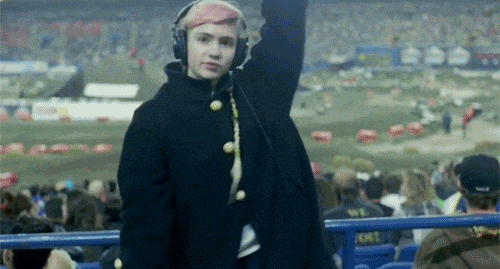 Here's a full track-by-track:
01 Aphex Twin - Xtal
02 Kelsey Lu - Morning After Coffee
03 Delerium - Aria (ft Mediæval Bæbes)
04 Shonen Knife - Ah, Singapore
05 Yamantaka//Sonic Titan - Hoshi Neko
06 The Internet - Special Affair
07 Kali Uchis - Ridin Round
08 Dil Se (Original Motion Picture Soundtrack) - Satarangi Re
09 Bajirao Mastani (Original Motion Picture Soundtrack) - Deewani Mastani
10 Tei Shi- Basically
11 HANA - Chimera
12 Now Now - Thread
13 Animal Collective - We Tigers
Header photo via David X Prutting/BFA.com