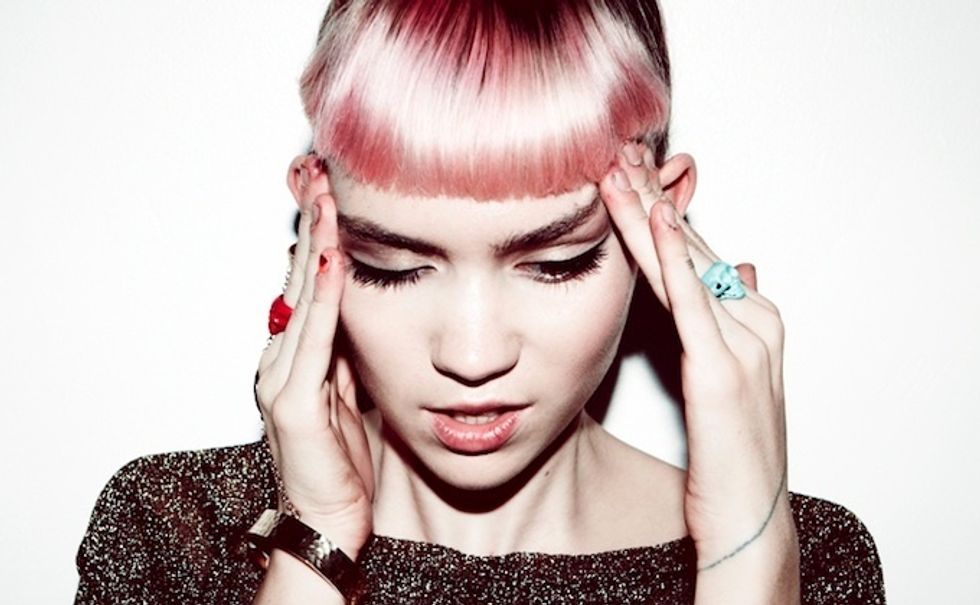 Even before listening to Art Angels, the new album by Claire Boucher -- aka Grimes -- it's important to take a moment to appreciate the odyssey this collection of truly next-level pop songs took to arrive in your ear drums.

As Grimes has disclosed in various interviews, in the 4 years since she completed her 2012 masterpiece Visions, she scrapped an entire album, claiming it "sucked."
It's easy to assume those comments are simply her uncanny perfectionism, but that is purely relative when it comes to a musician of Grimes' caliber; she simply doesn't operate on the same sliding scale of "good" and "suck" that we all do.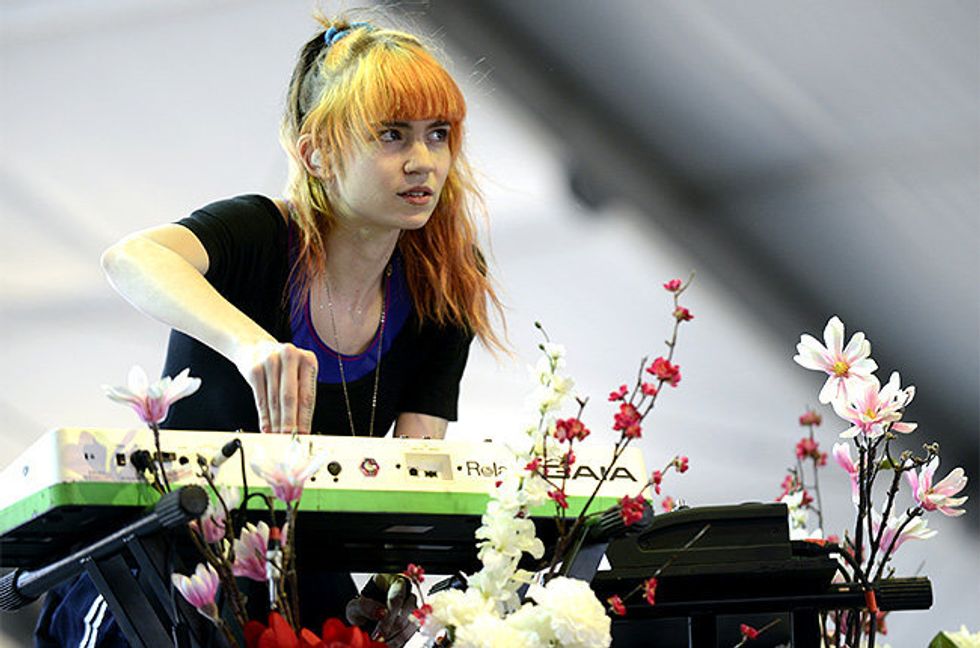 She wanted to make an album that she herself produced every part of (including the album artwork, and the music videos), and was completely free of any expectation placed on her in the astonishing cult following she's developed online since her breakthrough in 2012.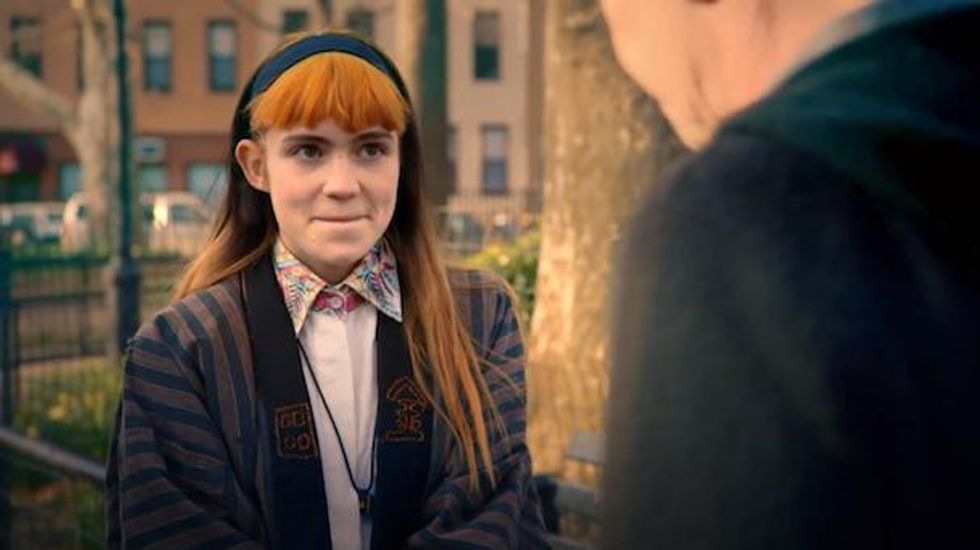 Spoiler! She did. In an overwhelmingly triumphant way.

Art Angels is shocking in how much ground it covers in its genre-blending 14 songs, but never to a point of feeling like too much; it's perfectly huge, and the passion that went into this music is undeniable.
Tracks like the country-pop "California," discuss Grimes' alienation to her rising celebrity, the sexism she's faced within the industry and "in the comments section" -- a hostile Internet whose demands of a female musician are mind-numbingly oppressive.
"Venus Fly," a song featuring the glorious Janelle Monae, is a thunderous, feminist club-banger that tramples those expectations as Monae asks, "Why you looking you at me again? What if I pulled my teeth? Kept my hair underneath my chin? Wrap my curls all around the world? Throw my pearls all around the floor?"
"Scream" contains the schizophrenic spitfire of Taiwanese rapper Aristophanes over a single guitar, all while Grimes hurls a succession of banshee cries that feel like she's screaming on all of our behalf.
Tracks like "Flesh Without Blood," "Artangels," and "Pin" carry the infectiousness of late '90s rave pop, while "World Princesses part II," "Butterfly," "Realiti," and "Easily" maintain the ghostly, darkwave pop similar to her past work .
But it's "Kill V. Maim" -- the epicenter of the album -- that becomes the single symbol of Grimes' pop statement, with a chorus that's so anti-Top 40 that it could very well find a comfortable seat in the number one spot.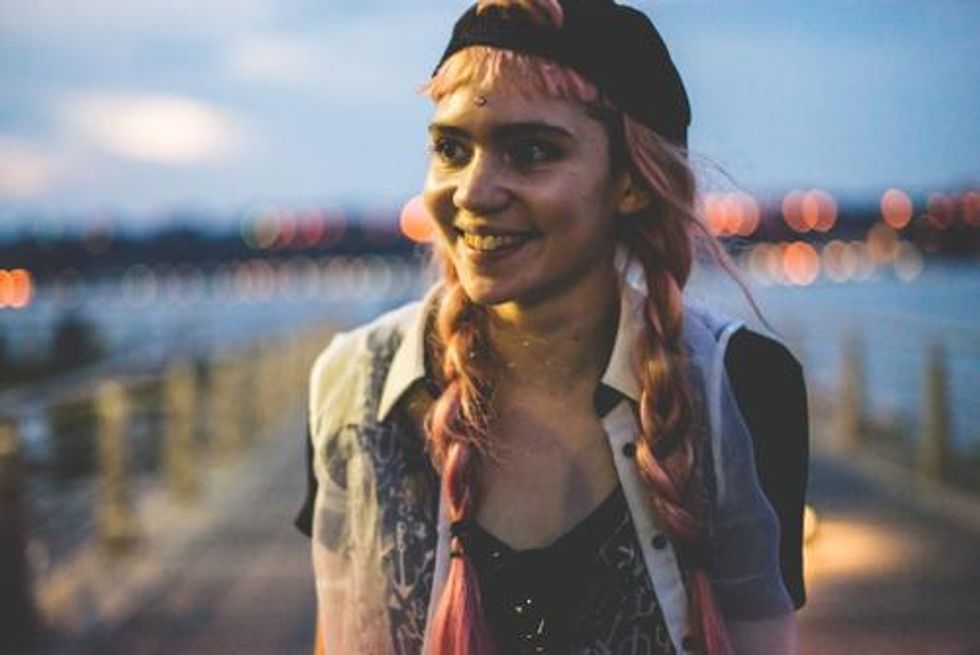 Art Angels is an absolute benchmark in pop music, and it confirms Grimes as a reluctant savior of the genre.