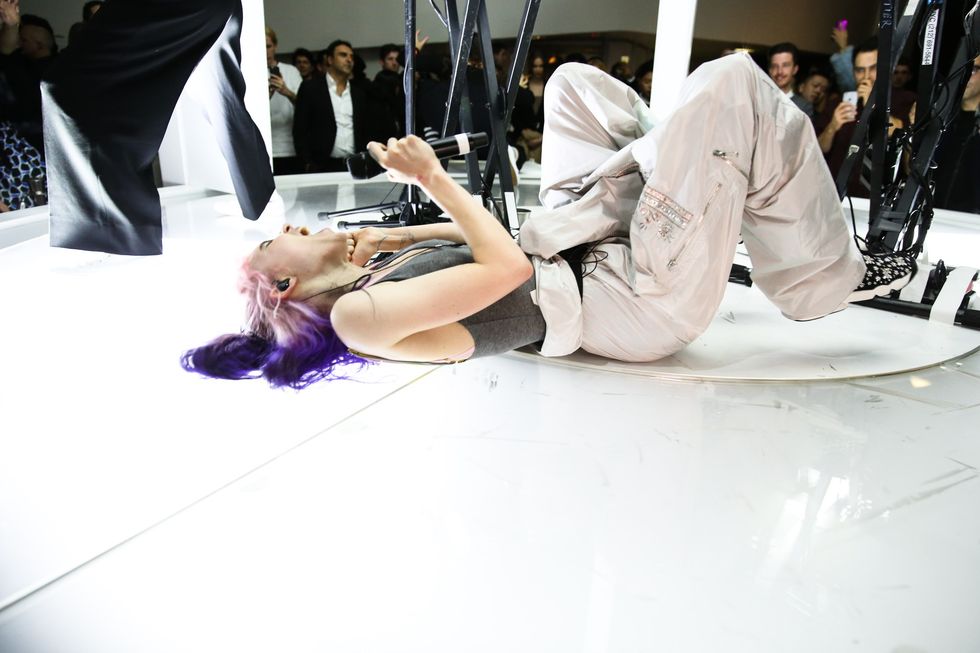 Benjamin Lozovsky/BFA.com
Another day, another allegation against men in the music industry. Since Kesha spoke out and filed charges against producer Dr. Luke—charges which were unfortunately dropped—more and more female musicians have been speaking out against the abuse they've endured throughout their careers.
This time, Grimes is speaking out. The alt-pop singer and producer told Rolling Stone, "I've been in numerous situations where male producers would literally be like, 'We won't finish the song unless you come back to my hotel room.'" According to Grimes, it's unfortunate, but not uncommon. She also might have fallen for those advances if she was younger. "If I was younger or in a more financially desperate situation, maybe I would have done that," she said. And we're so glad she didn't.
On Thursday, Grimes also took to Twitter to speak her mind following her comments to make it clear that she's no victim.