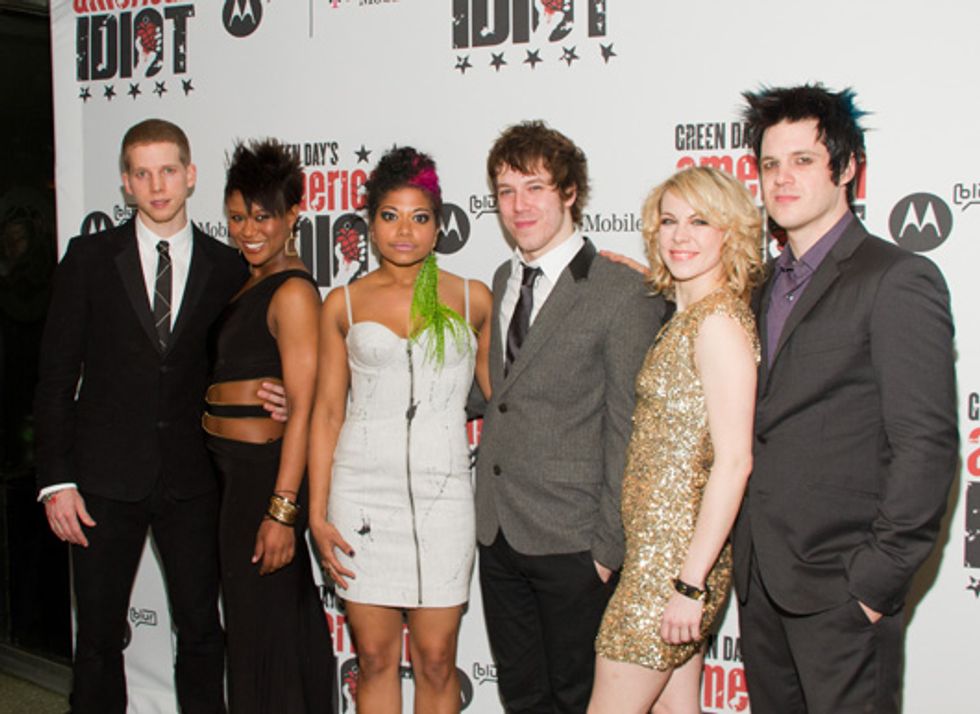 Was that
Phoenix
I heard? At a Broadway opening? Yes it was. Last night
American Idiot
,
Green Day
's new musical based on their 2004 album of the same name opened on Broadway and their after party was a little hipper than most openings I've been to. Not quite as many old people lined up at the pot roast station and there were a lot more girls in tight dresses and guys in retro, punk-style suits. And, of course, A LOT of eyeliner.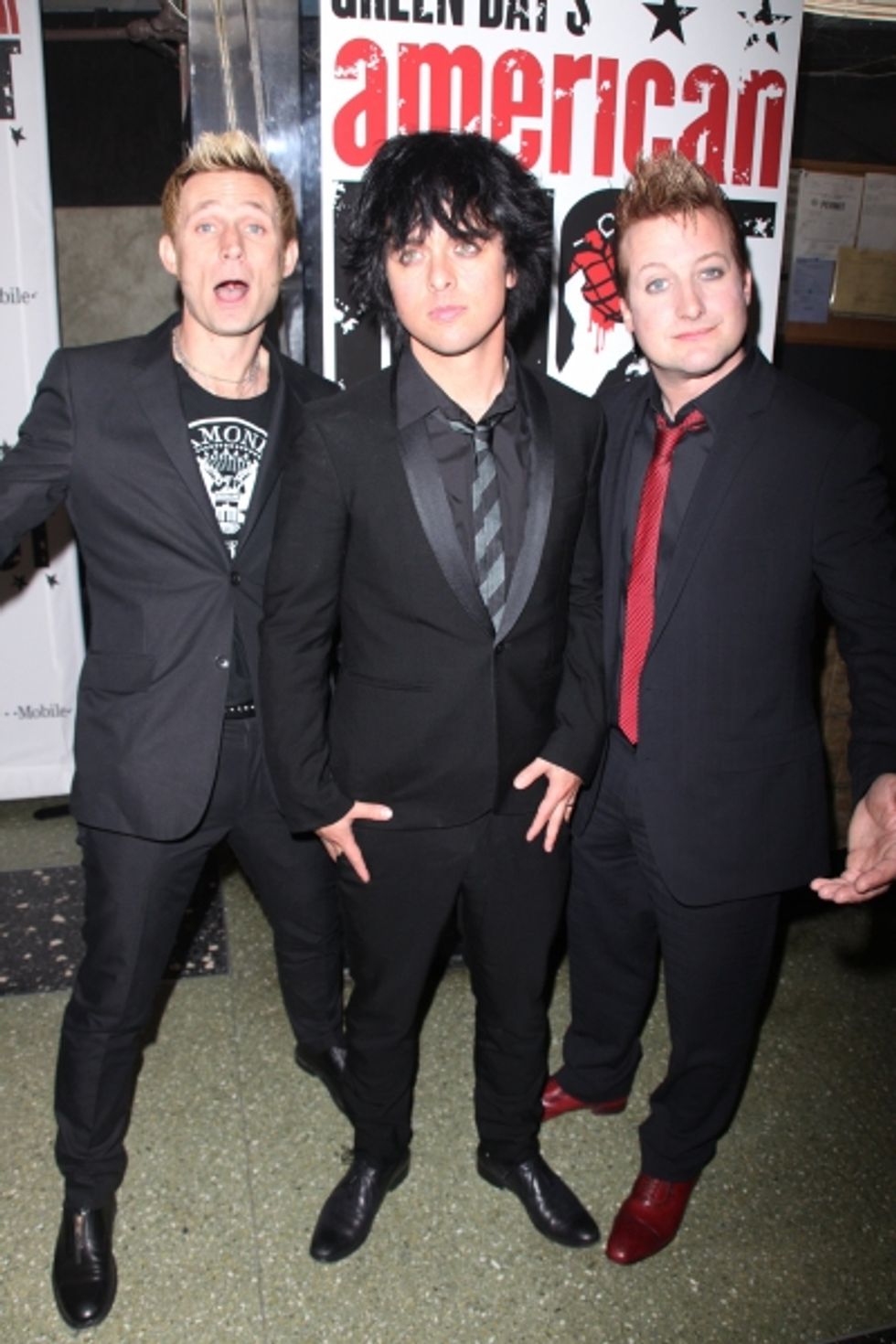 Oh, and
Green Day
also performed on a stage that was still being spray painted with the words "American Idiot" as the party began, all part of the ambiance.
Billie Joe
and Co. are obviously still relevant with today's kids, which was evident in the pandemonium that ensued when the band arrived on the red carpet. And although some party-goers lost their cool pushing and shoving to get a closer look, Green Day never did. They looked happy and completely at home combining their rock stardom with Broadway.
The young, and energetic cast left their Hugo Boss at home, opting for pastel tuxes, hats, t-shirts, short glittery dresses and lots of makeup! Everyone seemed so excited to be there and as they should, the show has been two years in the making. It paid off with a glowing review in the
New York Times
, which may just lead to a Tony Award down the road! Finally a " rock musical" that really rocks... and parties!
Picture 1: The stars of
American Idiot
at the after party (l-r) Stark Sands, Christina Sajous, Rebecca Naomi Jones, John Gallagher Jr, Mary Faber and Michael Esper. Photo courtesy of Theatermania.com Picture 2: Greenday. Photo courtesy of Broadwayworld.com