Vogue's creative director-at-large Grace Coddington felt the wrath of the internet after posting a photo with alleged sexual harasser Bruce Weber, which she has since deleted.

Coddington was promoting the photographer's new book, posting on Instagram, "Just got my signed copy of [Weber's] latest edition of 'All-American Glory Be,'" calling it "Bruce's beautiful tribute to Sam Shepard."
Related | Bruce Weber Sued for Sexual Harassment

People were quick to call her out, posting comments including "Shame on you," and "Who will you pose with next? Terry Richardson?"
Another wrote, "You're an icon and I love you, but this is incredibly poor form considering the recent allegations against him."

Diet Prada, the influential Instagram account known mainly for calling out copycats and design rip offs, posted a screenshot of Coddington's page saying that the photo had been taken down after saying her original post was "perplexing and disappointing [to] many."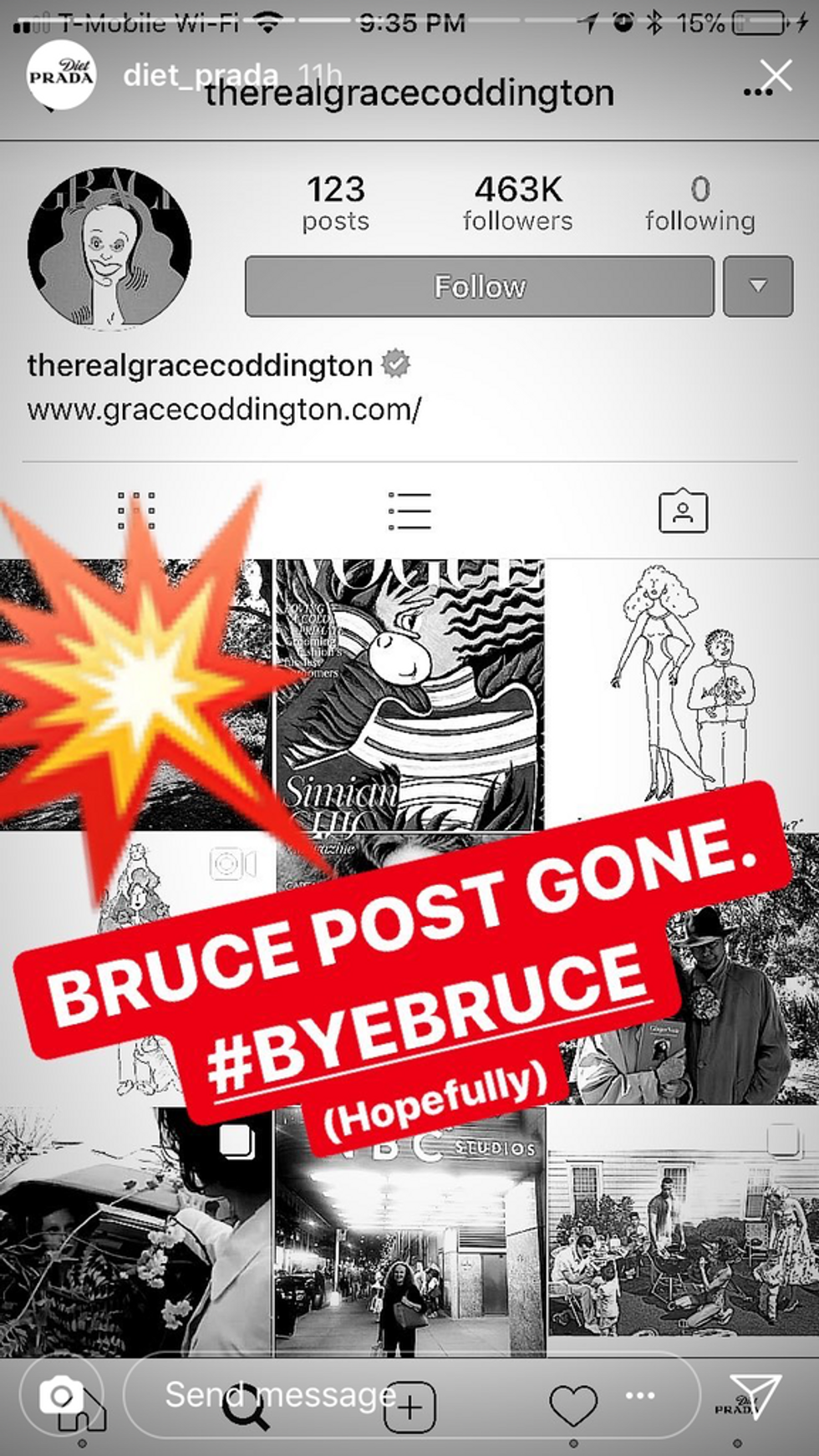 Weber has been accused by two male models, including one who is suing the photographer for allegedly forcing him to touch himself during a casting. So far, Weber hasn't responded to the claims.
Image via BFA

Sign Up For The Morning PAPER