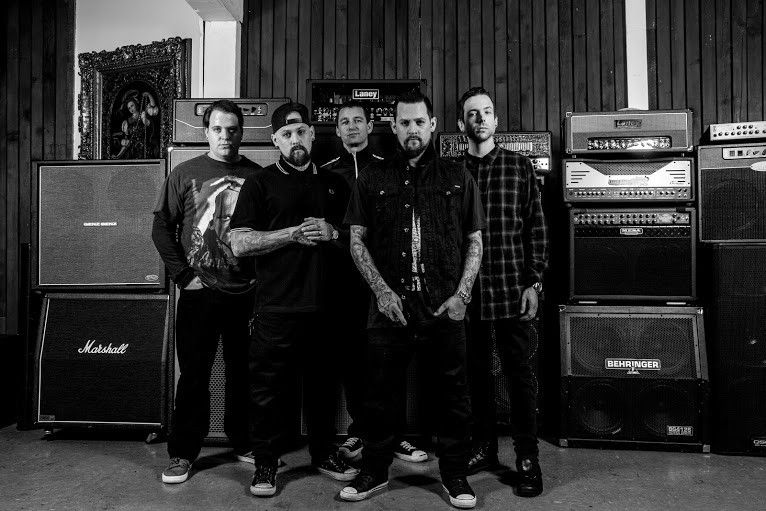 Good Charlotte is baaaack.
Pop-punk staples Good Charlotte are back with a new album this summer, out July 15th, and we here at PAPER are pumped to unveil the cover art for Youth Authority.
A collaboration between the band and artist Brian Montuori, who specializes in eye-popping collage work and has worked with bands from Dillinger Escape Plan to Sleigh Bells, the album art is an assortment of 192 pieces of band ephemera, including flyers and zine covers, harking back to Good Charlotte's roots in the late-90s post-grunge scene in Maryland.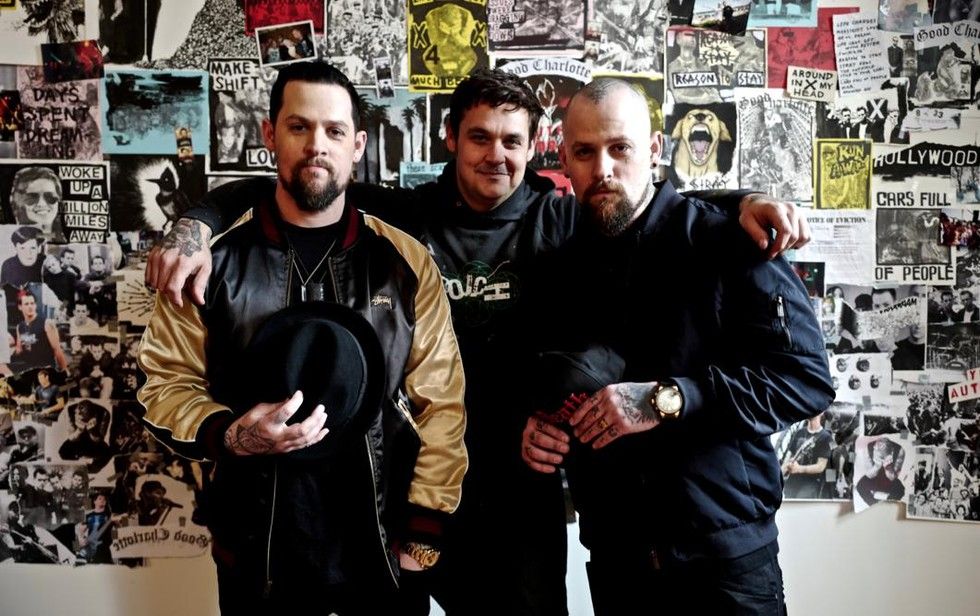 Joel Madden, Brian Montuori and Benji Madden.
Per Good Charlotte's Benji Madden, the cover art "uses pieces of real GC history -- including old show flyers and pictures -- and combining them with his own paintings, Brian came up with an incredible piece of imagery that we all love. We share an affection for a scene, many bands, and we both come from a world where great album covers, fanzines, and old show flyers ruled. This album cover really strikes chord in all of us."
Check out Montuori's piece below and read our 2007 cover story on the Madden brothers here.